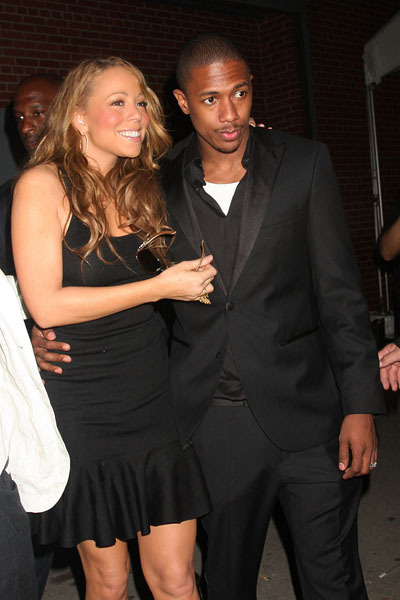 How utterly freaky. Mariah Carey just gave an interview in which she compared husband Nick Cannon to her mom. Now to be fair, she said it favorably. But how often does a guy want to hear that? It's one thing to say your guy is just like your dad. Honestly that still makes me a little uncomfortable in some Freudian way I don't even want to think about. But comparing him to your mom leaves all the Freudian stuff intact while also passive aggressively insulting the guy's masculinity.
And considering the things people have said about who wears the pants in the Carey/Cannon household, the last thing Nick needs to hear about is how he's like a woman.
Mariah Carey is convinced new husband Nick Cannon is her soulmate – because he reminds her of her mother.

The singer explains Cannon can make a bad situation good because he has such an upbeat attitude – just like her own mum.

She says, "When I was a kid there was an ice storm in the suburbs… We went to Manhattan to stay with a friend of my mom's. There was nobody on the road. It was this moment that could've been scary for a kid, but she made it festive.

"That's what Nick is like. He takes the hard part of a situation and makes it celebratory."
[From Contact Music]
When I first saw the part about the ice storm, I somehow read it as an ice cream storm. And I was trying to figure out what the hell that was… and how in the world something so fabulous could ever be scary. That's a cute story though, and a sweet thing to say… just an unfortunately quotable way of putting it. And while I'm sure Mariah had the best intentions – it was obviously meant as a compliment – since everyone seems to agree that Nick is basically her wife, it might be best to keep the mother comparisons to herself from now on.
Photos of Mariah and Nick at Operation Smile's 5th Annual Event at Skylight Studio in New York on May 15th. Images thanks to WENN.