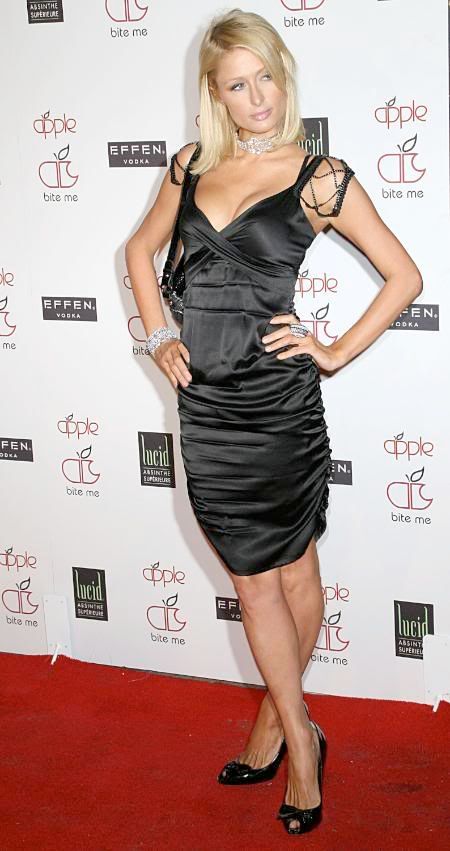 I've never really seen Paris Hilton as the discerning sort. Sure she knows a good label and a nice piece of real estate. But when it comes to people, she seems to be more of a "take what you can get" sort, whether it's men or friends. But apparently Paris feels her inner circle isn't complete; in fact it's lacking one very specific type of person: a British person. Who knew Paris Hilton was so picky?
There's apparently a British-shaped hole in Paris Hilton's inner circle, and the celebutante extraordinaire is going to do her best to fill it. The apparently hard-up hotel heiress is returning to the small screen once again, this time for an accented BFF on Paris Hilton's New Best Friend, a series tailored exclusively for British audiences.

"Everyone knows I love L.A.," the star told ITV2, the U.K. channel on which the show will air. "But London, watch out—I'm coming to town and bringing my fast-paced life with me. I'm in the U.K. all the time, but of course I can't bring all my friends, so I've decided to look for a new BFF across the pond. I need a best friend who is hot, who can keep up with me, and most of all, who is real and won't be a backstabber. I'm not leaving London until I find that amazing girl or guy who can meet the challenges of being my British bestie!"

Sounds vaguely threatening, albeit not to the swarm of 18- to 28-year-olds who have already applied for the show. Final applications are due to the channel by Sept. 1 and must include a photograph. Well, she said they had to be hot.
[From E! News]
What a shock – Paris Hilton is pimping herself and lack of friendship for celebrity. Again. So it's pretty much just the UK version of her upcoming MTV show "Paris Hilton's My New BFF." Because horrifying people on one continent clearly isn't enough. Paris' new "bestie" will have to compete against other girls and live in a house together. Expect a lot of backstabbing and lip gloss.
Here's Paris at the Apple Lounge grand opening in West Hollywood on Thursday. Note the extra wonkiness of the eye. Photographer: Faye Sadou. Images thanks to WENN.