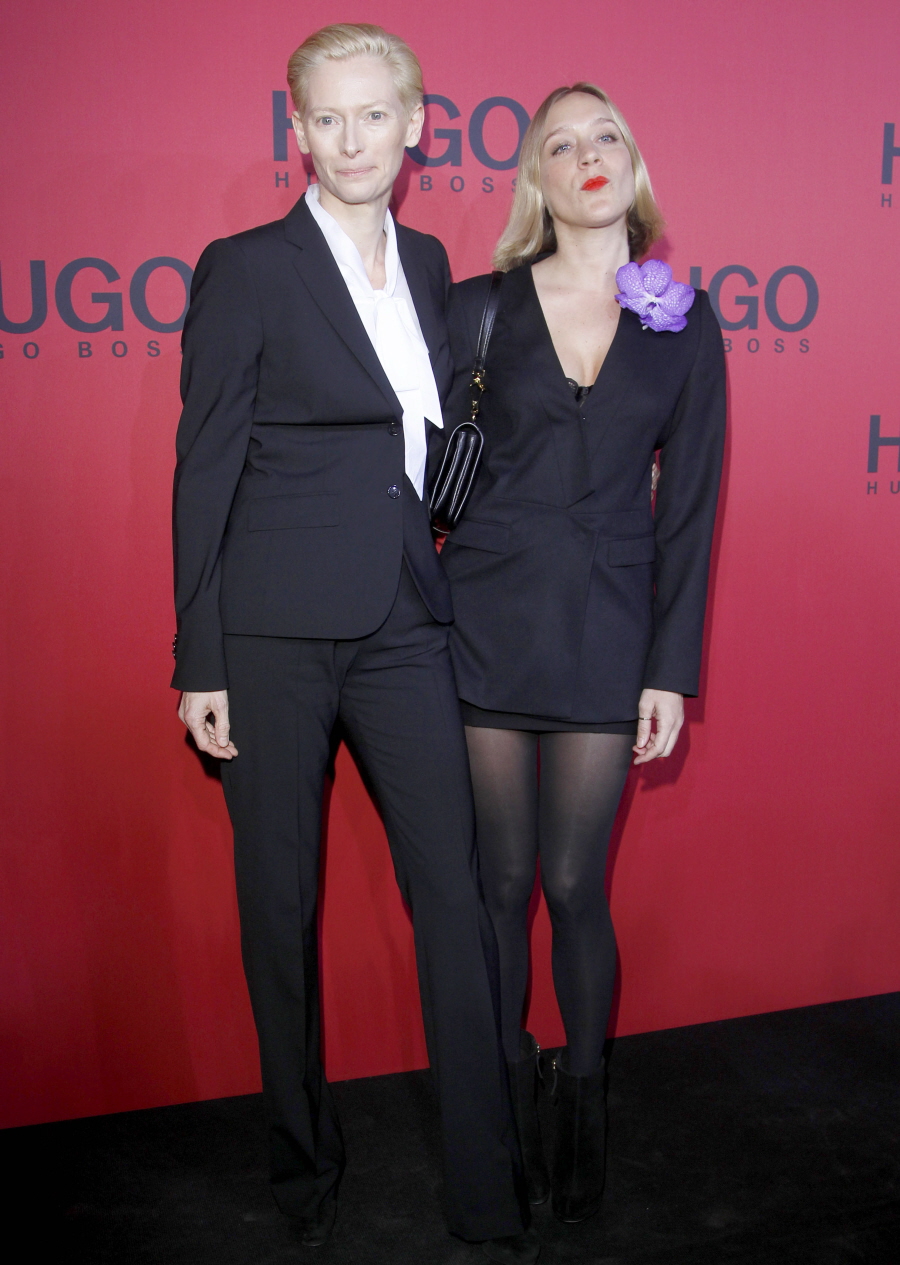 These are photos from the Hugo Boss show in Berlin, Germany yesterday. Chloe Sevigny, Tilda Swinton and Hayden Christensen were the big "gets" for the event. Hayden and Chloe I understand – they will promote stuff for a paycheck. But Tilda? What fresh hell is this if Tilda Swinton is doing paid promotional events? How does that even compute in her alien brain? You know what's worse though? Tilda looks pretty good. Hugo Boss suits her. The cut of her suit is wonderful – she belongs in menswear or menswear-inspired pieces. In lieu of her normal alien skin, I guess. Because on her home planet Zaldorg, there is no need for clothes.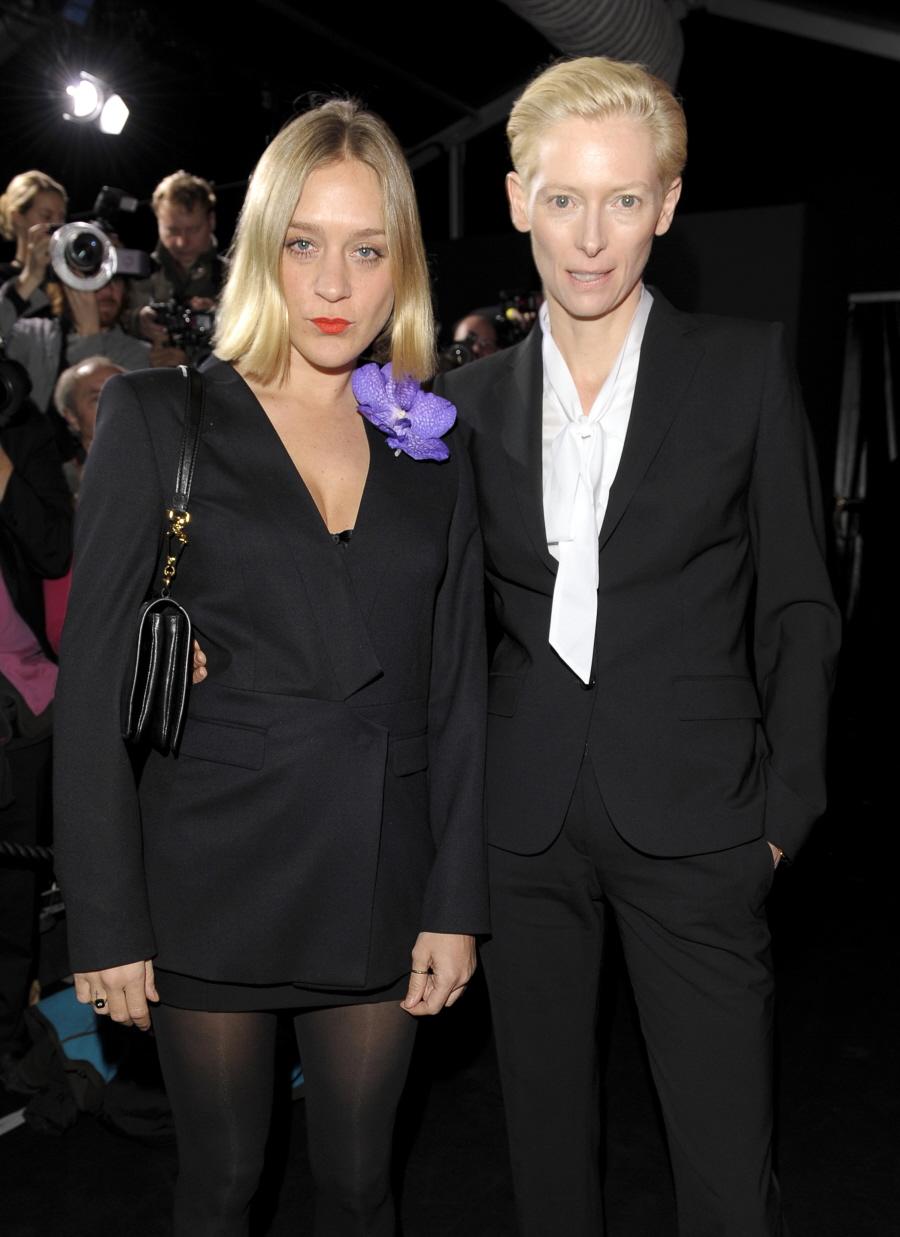 I have to say that Chloe doesn't look half-bad either. Certainly better than she looked at her last big public appearance, where she was wearing an ill-fitting, belly-baring Rodarte that made her look ridiculous. She actually looks kind of cute in this little mini-suit. She also looks like Tilda's bitch. TEAM ZALDORG.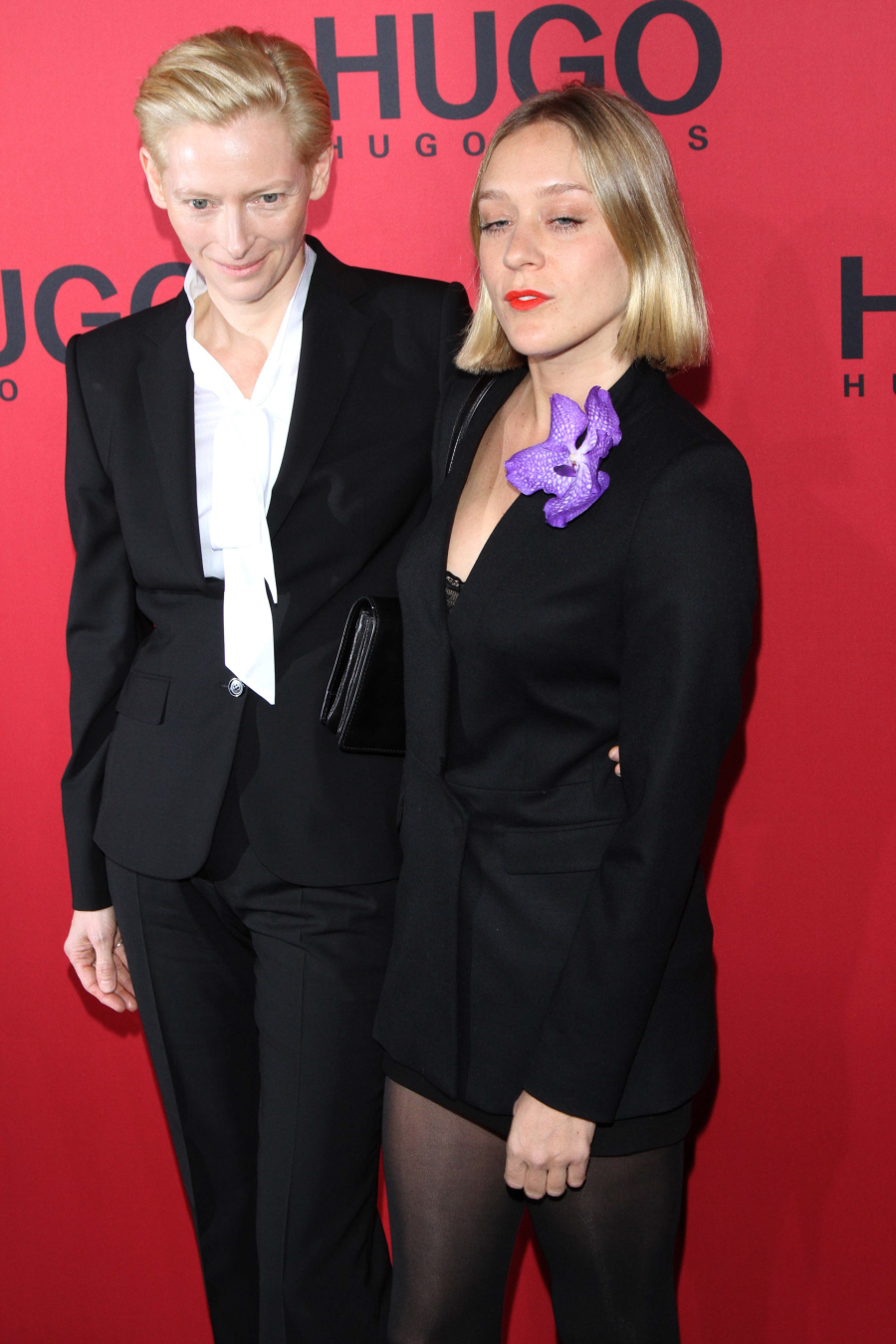 Hayden Christensen is filling out… I hate this, but he looks better with some added weight. He doesn't look like a 17-year-old rent boy/dealer.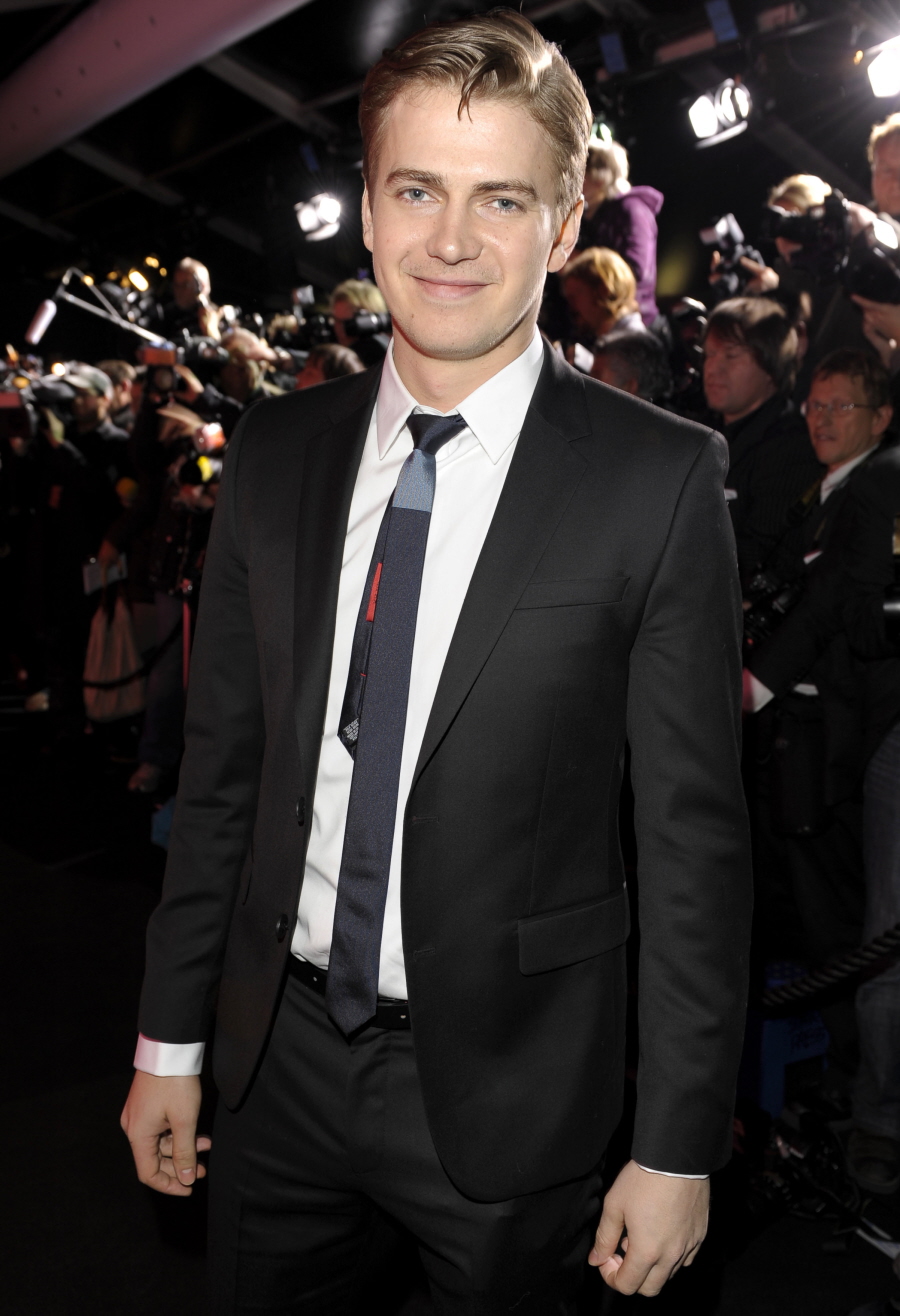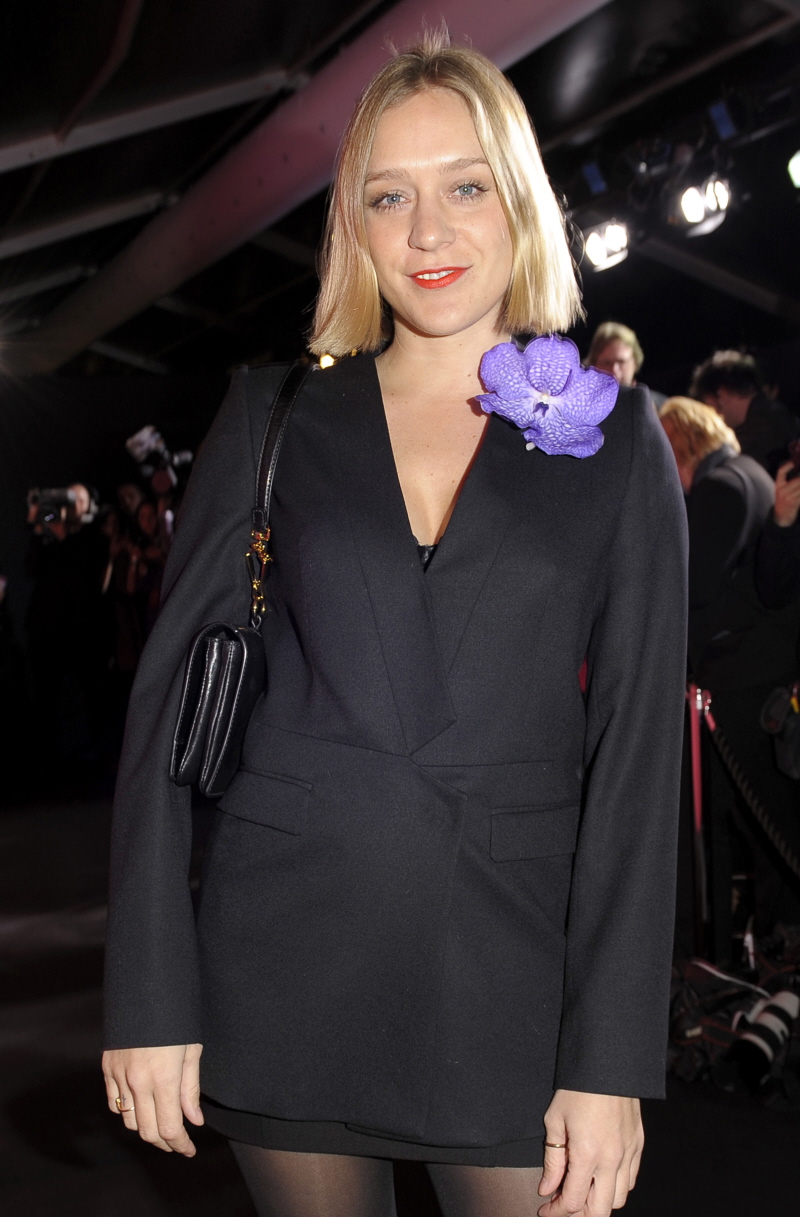 Photos courtesy of Fame.