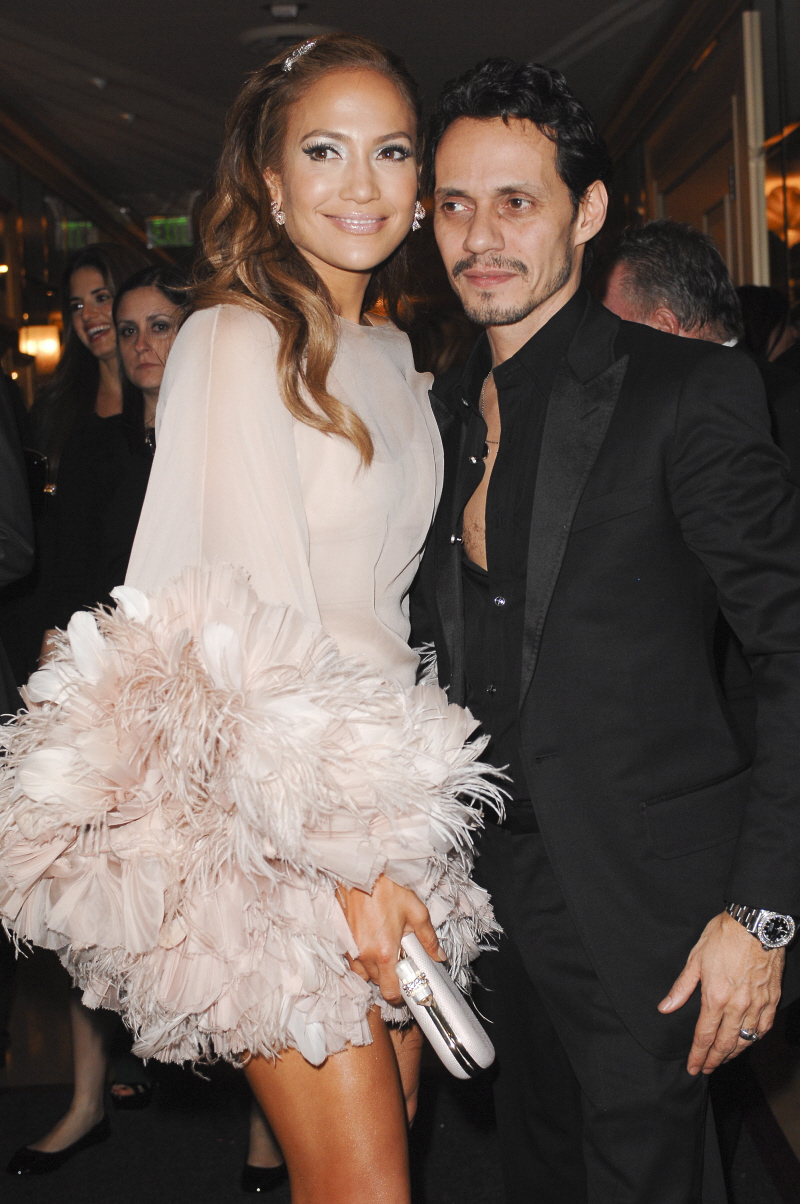 Remember way back when Jennifer Lopez was the biggest star in the world? She was as big as Beyonce is now, except with Ben Affleck instead of Jay-Z. Now, J. Lo can't buy a hit. Her latest endeavor, American Idol, debuted to lower ratings than hoped (although the show was still #1 that night), and her new single "On the Floor" is getting poor reviews. What's more is that money problems are causing her and her husband, Marc Anthony, to drift apart, according to In Touch Weekly.
This was supposed to be one of the happiest times of Jennifer Lopez's life. After suffering several career setbacks in recent years, she's poised for a massive comeback as a new judge on American Idol. But as her good fortune increases at work, trouble is brewing at home.

Tension has been building between Jennifer and her husband, Marc Anthony, for a while. "They kept it bottled up while she was trying for the job on Idol, but now it's all coming out," an insider close to the pair tells In Touch. "Marc, especially, is cracking."

At war over everything from money problems to Marc's inability to stay in one place, the insider fears the once-close couple may be at the end of their rope. As In Touch has reported, Marc made the move to LA — a city he dislikes — to support his wife, but a friend admits he gets restless quickly. Now spending less time with their twins, Max and Emme, 2, Marc is so "money hungry," the insider says, that he is heading on tour in February, just as Idol begins. And in their case, absence doesn't make the heart grow fonder. Marc, 42, doesn't communicate well with Jennifer, 41, on the phone, the insider shares: "He either yells at her or doesn't take her calls. From what I can see, they just aren't getting along."

Marc's recent troubles with the IRS have deepened the rift. Reports surfaced in December that he owed millions in unpaid taxes. Although a rep says he quickly came to an agreement with the IRS, the debacle surprised and angered Jennifer.

Marc's response? He added more tour dates to his schedule, says the insider, essentially pushing his wife even further away. And the prolonged distance could be a recipe for disaster. "On tour, he's always drinking and flirting with lots of women," adds the insider — a situation that a strong, independent woman like J. Lo certainly wouldn't tolerate for long.
[In Touch, print edition, January 31, 2011]
Jennifer and Marc are trying to put on a strong front, like at the Golden Globe awards, but a witness told In Touch that the two barely spoke at the Globe after-parties.
It's interesting that Jennifer and Marc are fighting over money, despite rolling in dough. I guess money problems are a universal issue in all relationships, whether you make minimum wage or millions.
I think the bad karma of Jennifer's diva antics when she was on top are coming back to haunt her on her way down. But for the sake of MY karma, I hope she and Marc are able to work things out for their children. Namaste.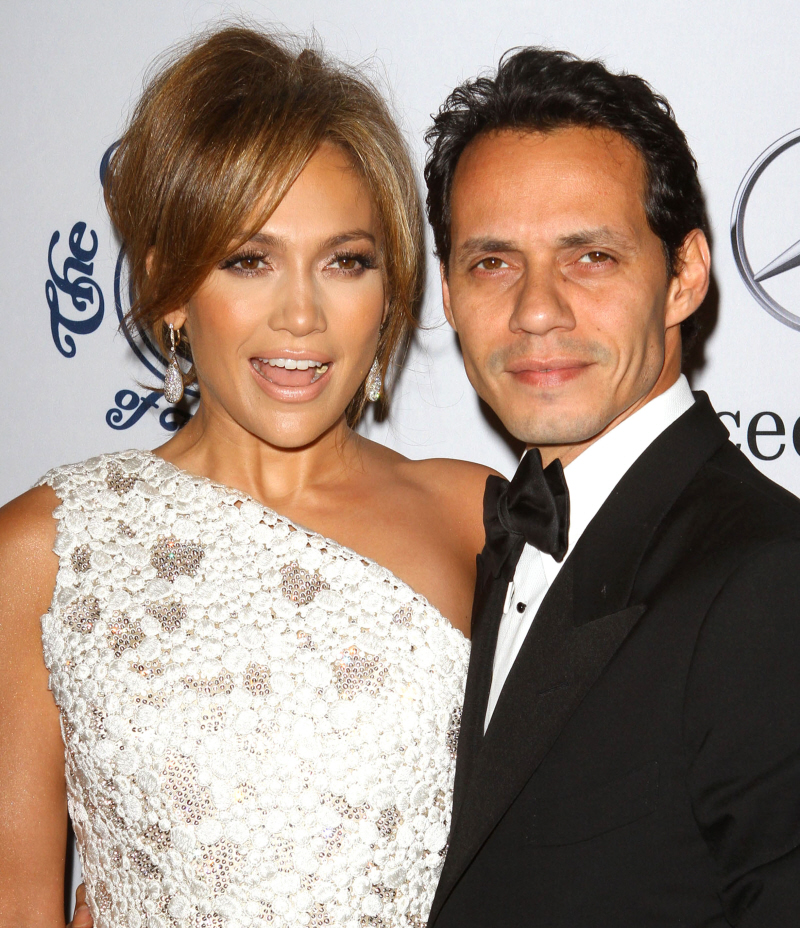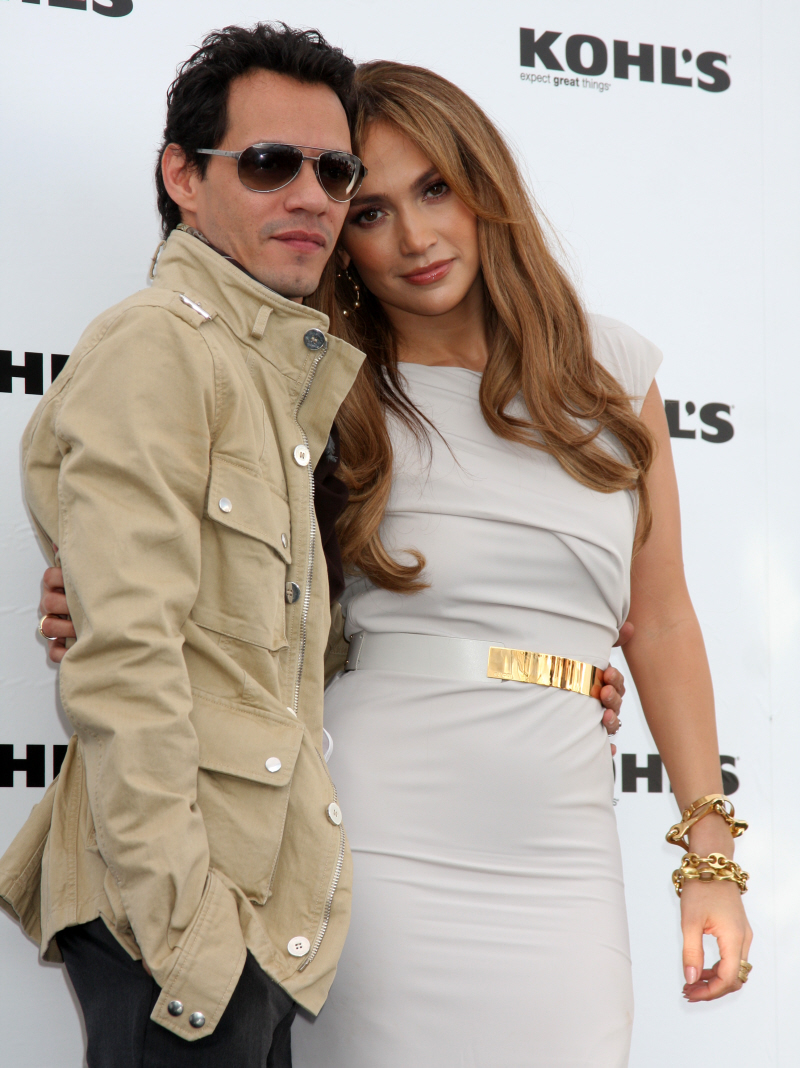 Photos courtesy of WENN.