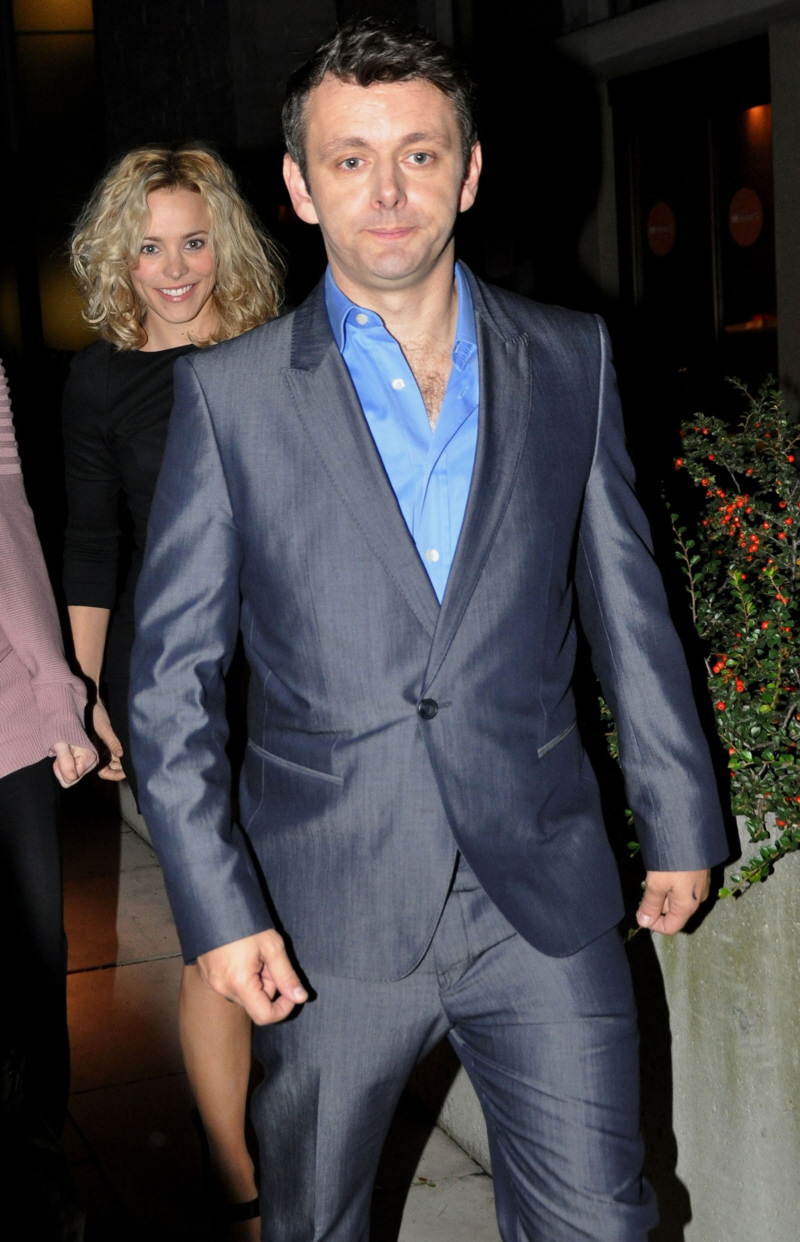 Rachel McAdams and Michael Sheen have been dating ever since last year's Toronto Film Festival. Allegedly, or whatever, although there are many eyewitnesses who claim they saw them meet and spark immediately, and they've been all over each other ever since. The low-key couple has been spotted mostly in Canada, but we did get some great photos of Michael dropping Rachel off at the airport, including a cute airport makeout session. So… about five months. That's how long they've been dating, by most accounts. Is it too soon to start with the engagement rumors?
From Wedding Crashers to wedding belle? Five months into the romance between Rachel McAdams, 32, and Michael Sheen, 41, "they are heading towards a possible engagement," a source says of the pair. "He's head over heels – it's the real thing. There is no doubt they are made for one another."
[From Us Weekly, print edition]
I agree that there is something about this coupling that gives me the warm-fuzzies (and I'm not that kind of person at all)… they just seem to fit together. I enjoy the idea of them together. So it wouldn't surprise me if they were already talking about getting more serious, although Rachel doesn't strike me as the crazy, lovesick type. She seems like a planner, a list-maker, not the kind of girl who would run off with a dude she's been dating for five months. But maybe they just "know". Stranger things have happened!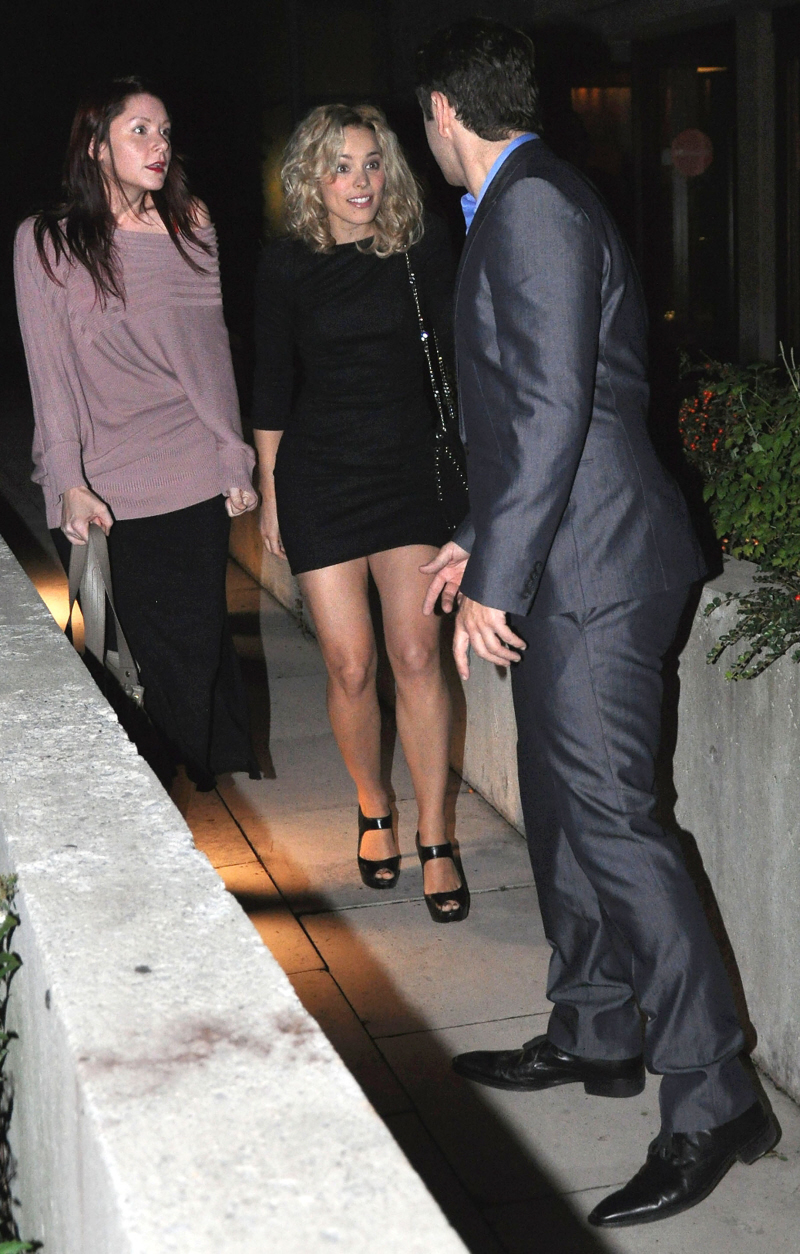 Rachel and Michael on Sept. 12, 2010. Credit: WENN.