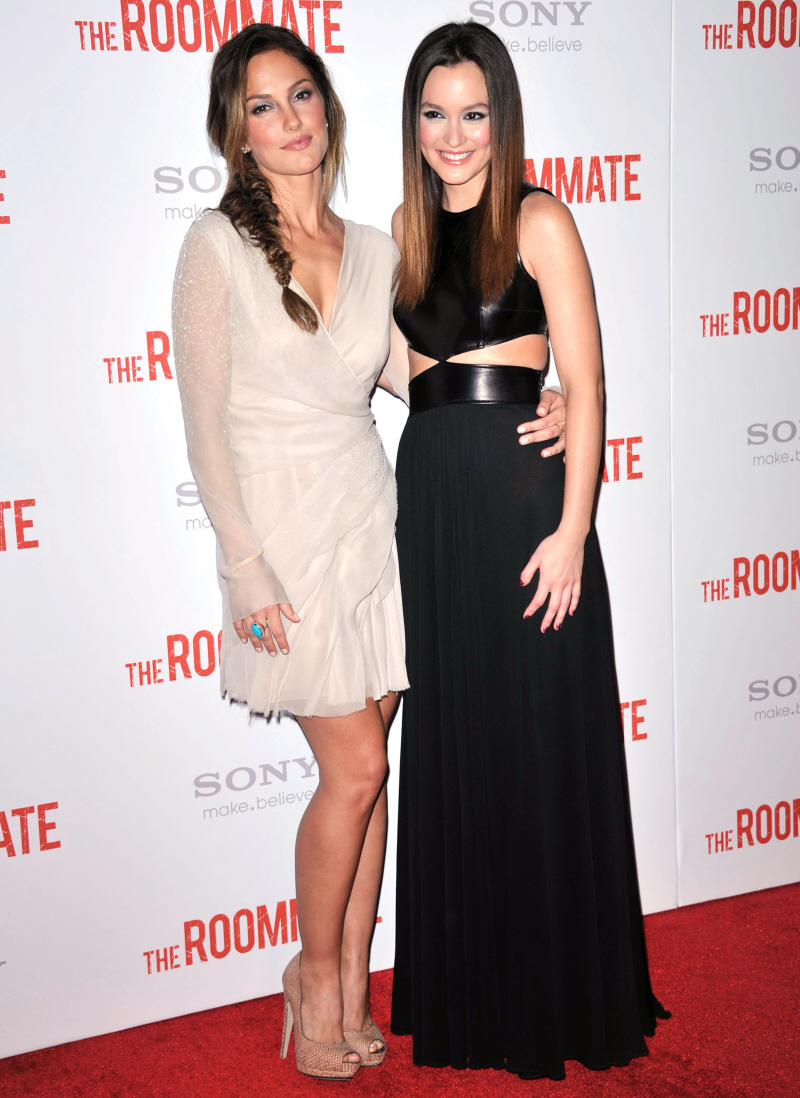 The other day, we had Minka Kelly's GQ interview to promote her role in The Roommate, the re-imagining of Single White Female set in college, with Leighton Meester in the psychotic Jennifer Jason Leigh role. The Roommate looks… wonderfully awful, like a girl fight cheesefest that will deliver hilarious and ridiculous lines for years to come. Anyway, The Roommate gets a wide release next week, so the premieres and screenings have already begun. Last night there was a screening in West Hollywood, and both Leighton and Minka showed up in their best "LOOK AT ME" dresses.
Leighton is wearing Michael Kors – and yes, that is a leather halter-belly top thing, which I don't get. How is the whole belly-baring (even in cutouts) thing still a fashion statement? Ugh. I don't know who Minka is wearing, but I like it better than Leighton's dress. Minka's dress just seems like a better "attending a screening" dress.
Also: Now that they're standing side-by-side on a red carpet, it's much easier to tell them apart. Last thing: is Minka giving anyone else a major Jennifer Beals vibe? I never saw that before, but Minka looks a lot like Beals.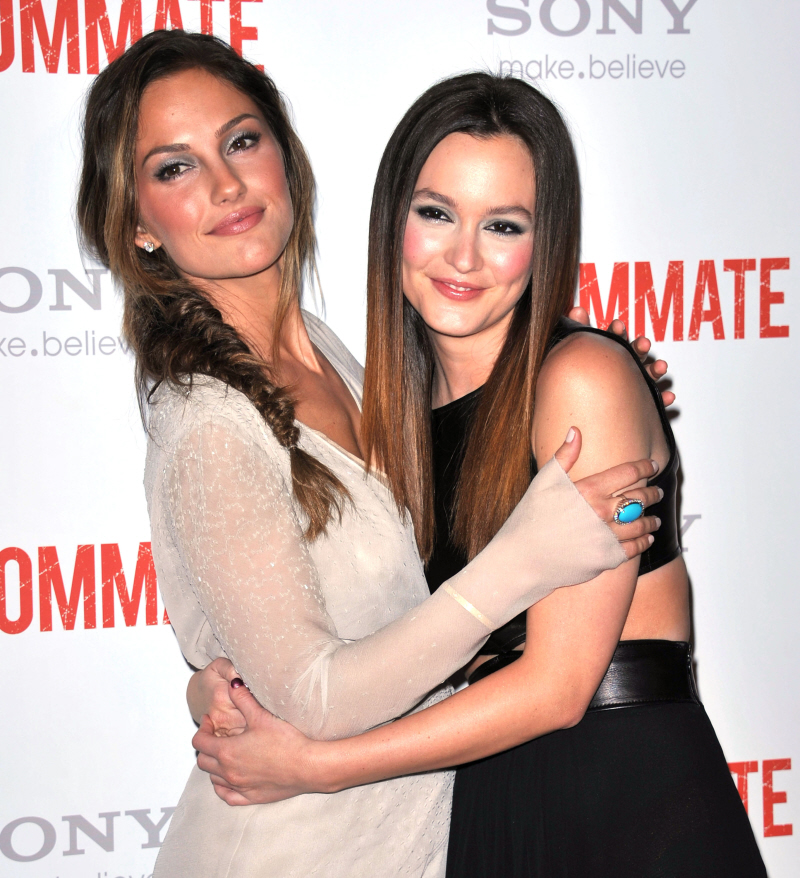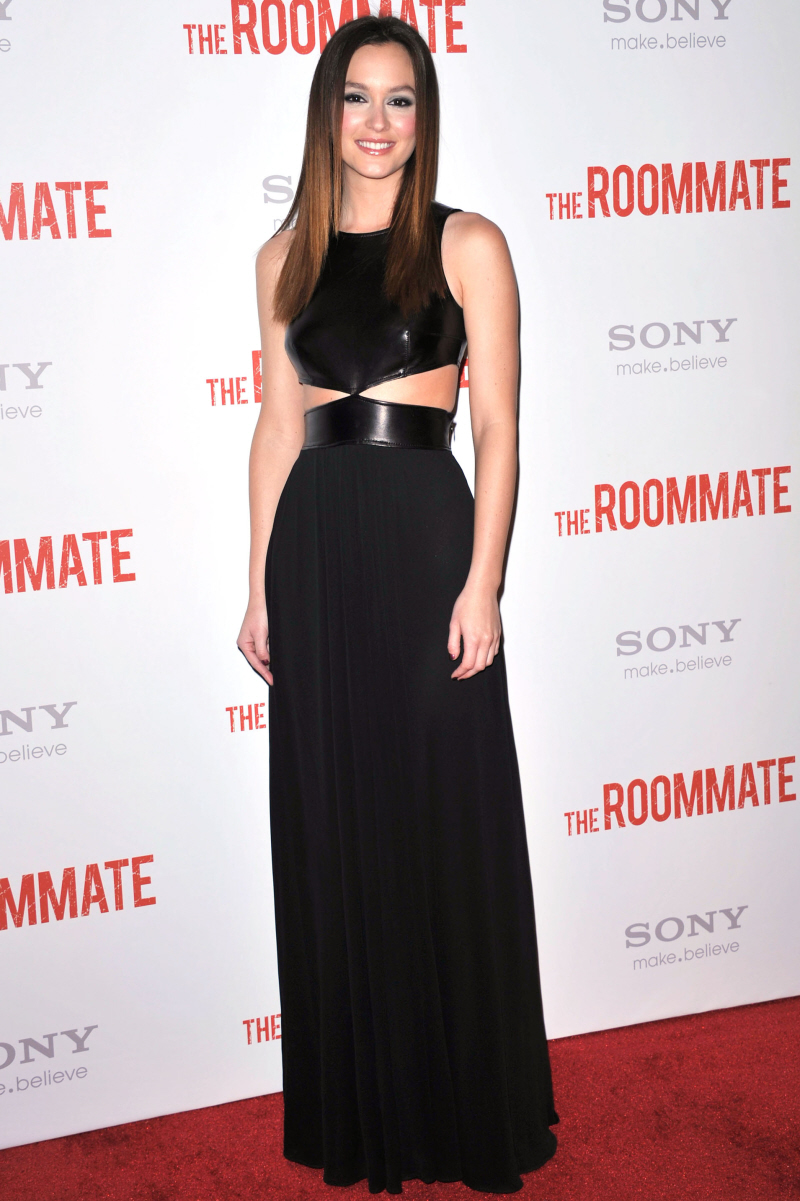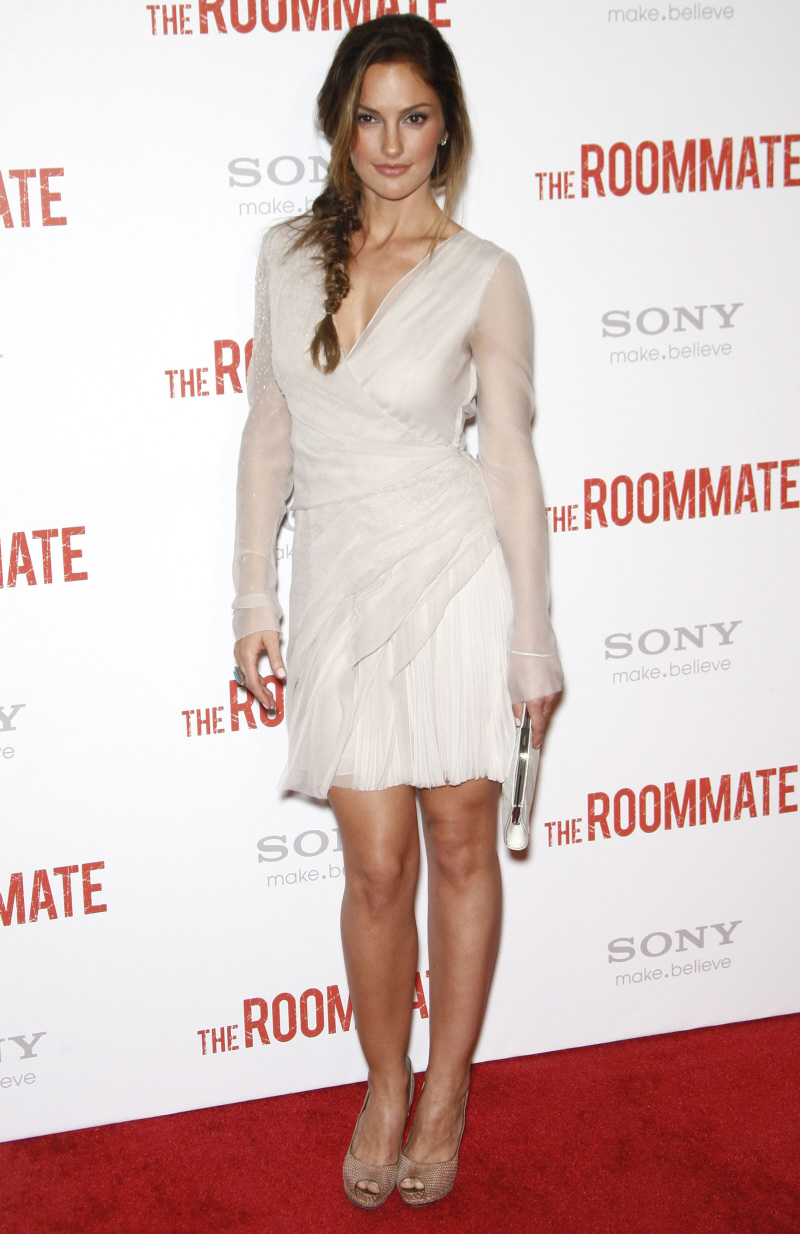 Photos courtesy of WENN.