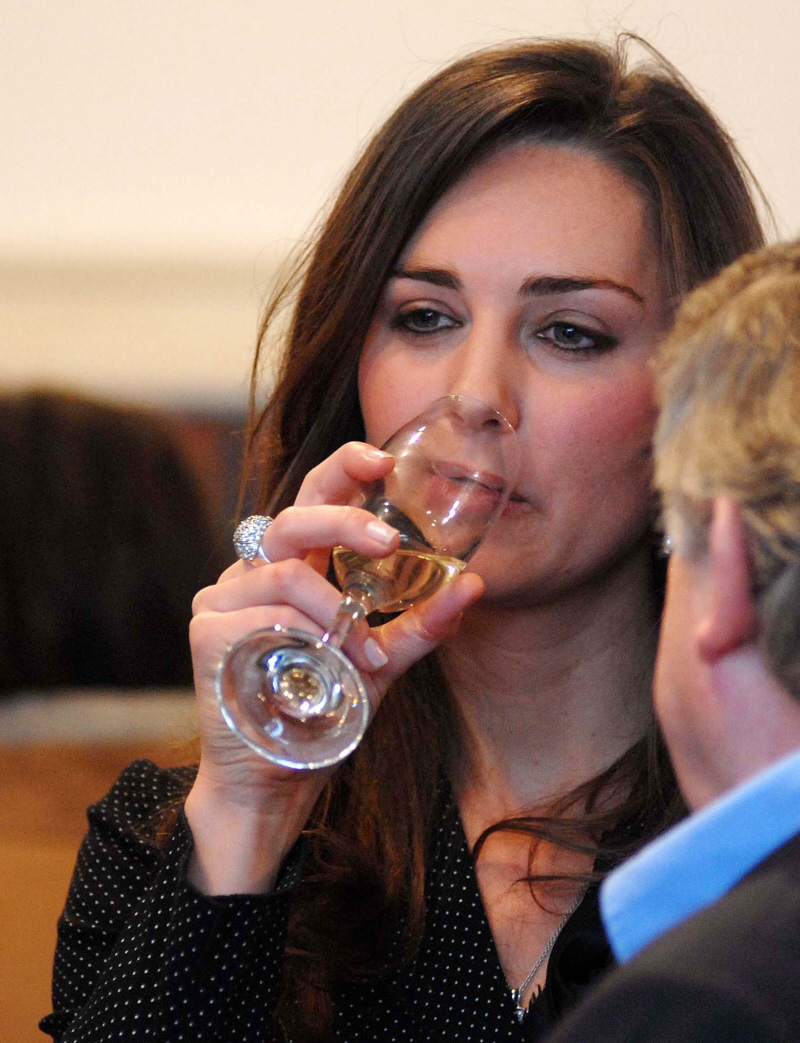 Yes, this is going to be another Kate Middleton story where half of you yell at me. Yes, I'm expecting half of the comments to be along the lines of "LEAVE HER ALONE" and "She'll make a fine princess!" I'm okay with that. Everybody is entitled to their opinions, and in my opinion, Kate Middleton is hilariously lazy, and she's in for a rude awakening once she becomes a princess and realizes how much "stuff" is expected of a working royal. So imagine my lack of surprise to learn that Kate has now officially quit her "job"! And why did she "quit"? Because she "is now preparing for her future life." Oh, Kate.
First, some background: Kate has a degree from a university, having graduated from St. Andrews in 2005. At one point, briefly, she had a real job as a buyer for Jigsaw. That job was back in 2006, and it only lasted for a few months, likely because they didn't have an official policy of letting their employees jet off 13 times a year on royal holidays. Since then, she's either been flat-out unemployed and living on her parents' largesse, or "working" at her parents' company, Party Pieces. I'm not saying that Kate doesn't do real work – occasionally – for her parents, but I will say that it's not a real job by any stretch of the imagination. First of all, there's never really been a straight answer as to what exactly Kate does for Party Pieces. Sometimes she does editorial work, laying out the catalog. Sometimes she photographs the merchandise for the catalog. Or maybe she's just around for moral support…? But she's always on vacation! That's what's important. Anyway, that little career is O-V-E-R.
Kate Middleton has quit her job at her parents' online party supplies business to throw herself full time into planning her wedding. The future Queen stepped down from her role at Party Pieces just before Christmas, royal aides confirmed today. One said: "She has handed over her work to colleagues and is now preparing for her future life."

She and Prince William are now spending all their free time together at their cottage on Anglesey, close to the RAF Valley base where he works at a helicopter pilot.

According to one friend, Kate, who helped organise parties in her former guise, has taken on the planning role with "gusto and energy".

The friend, who was quoted in Hello! magazine, said: "Catherine is a naturally creative individual and has spent her professional life in the creative industries having worked at Jigsaw, then as a website designer, photographer, marketer and events organiser. Skills she has built up in her working life translate naturally to organising a wedding."

Royal insiders say that while most of the big decisions have been taken, the couple will hold back on publicising some key details to keep them as surprises for April 29. These include the identity of the dress designer, the design of their wedding rings and the words of their vows.

The insider said: "They don't want the world to be sick of their wedding before they become husband and wife. To them it is very important for people on the day to feel they are a part of something which is fresh and new."

However, some key decisions have still to be made. It is not clear whether Prince William will wear his RAF uniform on the day of the wedding, following the example of his father Prince Charles and uncle Prince Andrew in opting for military dress.

There is also uncertainty about where the couple will live after the prince finishes his training on Anglesey in 2013. Some expect their London base to be St James's Palace but insiders says Buckingham Palace and Kensington Palace have not been ruled out.
[From The London Evening Standard]
Okay, and now for the kicker: I don't hate Kate for "quitting" her "job". I don't! It's important that she really start to learn all of the crap that is going to be expected of her. There is a ton of protocol junk she has to learn, and there is probably a lot of wedding planning left to do too. So I don't blame her "quitting" to focus on all of that. I do blame her for never having a career before now, though. A career beyond getting the ring, I mean.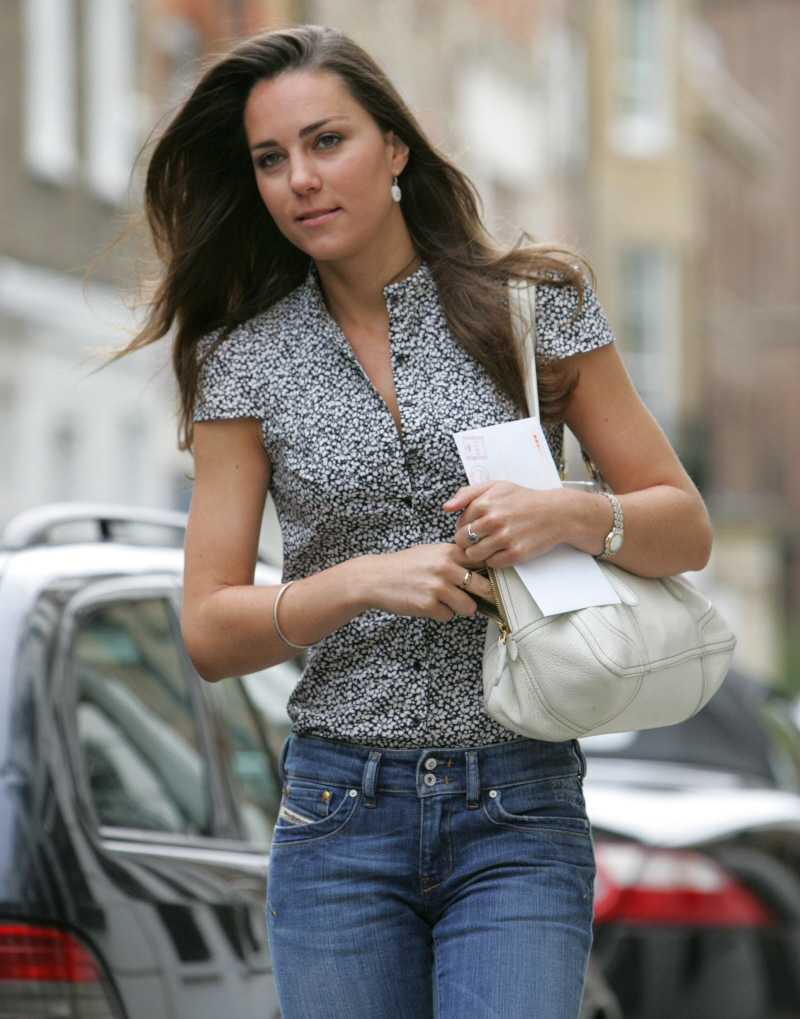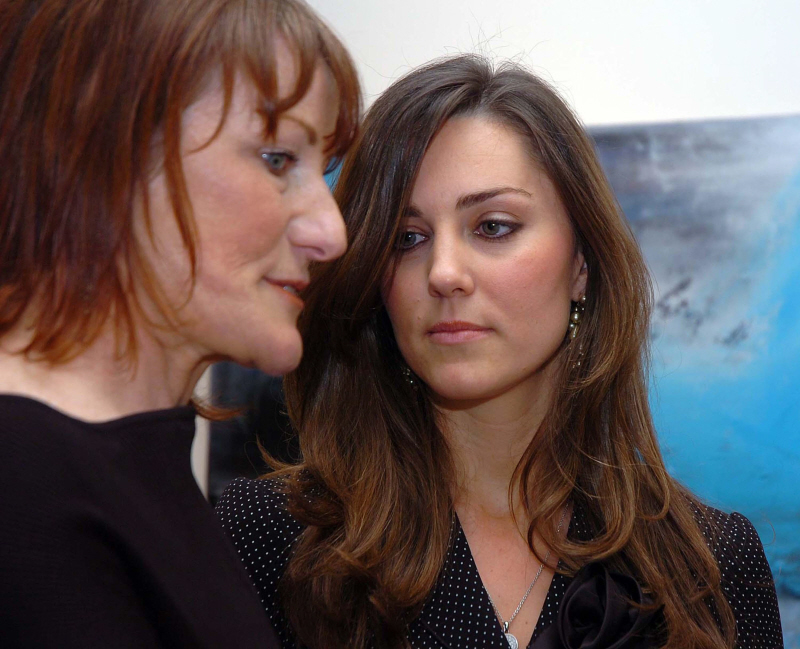 Photos courtesy of WENN.