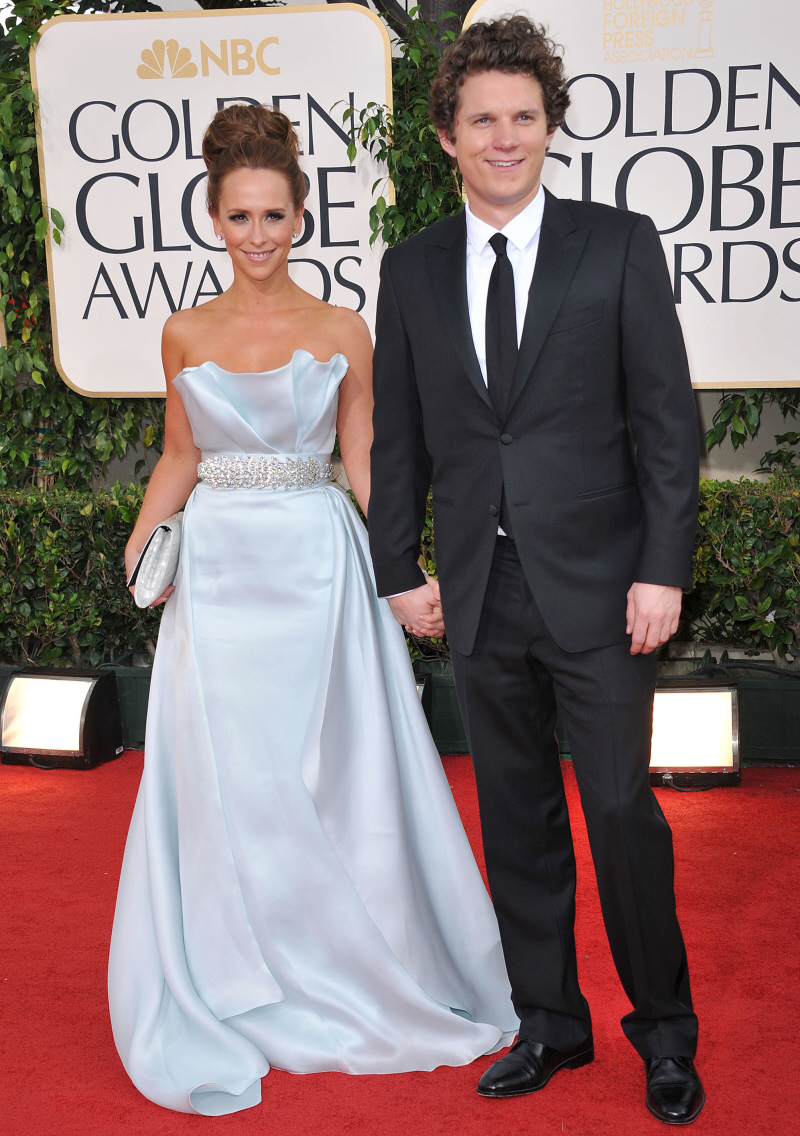 Always a Pear-Ass and never a bride. Such is Jennifer Love Hewitt's lot in life. Some think that Love really, really wants to get married at some point, and that's why she's always perpetually engaged. Some think that Love only really likes the engagement part, and that she might have some underlying issues with the marriage part. I don't know… I don't really think Love is pathetic or desperate (in love, but obviously her career is another story), I just think she's got crappy taste in men and she's a honest-to-goodness girly-girl romantic who wants every relationship to be straight out of a Harlequin romance novel. I would love to see Love get more pragmatic about relationships, and I would like to see her simply be alone for a while. I think "not dating" for a year would be great for her issues. But that's not going to happen. Love has a new boyfriend (Alex Beh) and she's already pressuring him for the ring. I think they've only been dating, like, four months or so.
Unlike a slew of Hollywood stars, Jennifer Love Hewitt isn't engaged yet — but she's got her Tiffany engagement ring all picked out. Three of them, in fact.

"I actually have three because I feel like I'm doing the guy a favor," Hewitt, 31, explains during a Tuesday appearance on the Ellen DeGeneres Show.

"Women are very confusing. We never know what we want and we're not very good at nailing that down for them. I feel like I don't want to be upset if he picks a bad ring" explains the Lost Valentine star, who's been dating Alex Beh for about 7 months.

Hewitt has never been married before — but broke off her engagement to actor Ross McCall in early 2008.

But she's all set should Beh or another suitor brings up matrimony. "If it gets to that conversation. If marriage comes up, I'm like, "You know what's so weird. There is this store [Tiffany's] and there are three rings in it… And if you chose one of these three, I'm going to be really excited. And if you go off on your own, we can have an awful, awkward moment. So why would you want to do that?"

Hewitt gushed about her new guy Beh, who had a great time as her date at the Golden Globes. "It was exciting! He's never been to anything like that. "
[From Us Weekly]
Doesn't it ever get old, Love? Why all the pressure to get engaged? Why all the emotional vajazzling? Why all the emphasis on the sparkle and never on the emotional maturity for commitment and a marriage of equals?
But yeah, Jennifer Love Hewitt gives women a bad name. When dudes say things like "Bitches are crazy," they're talking about bitches like Love. I don't know of any man who would stick around after being told that their girlfriend had already picked out three engagement rings at Tiffany's. Bitch is crazy.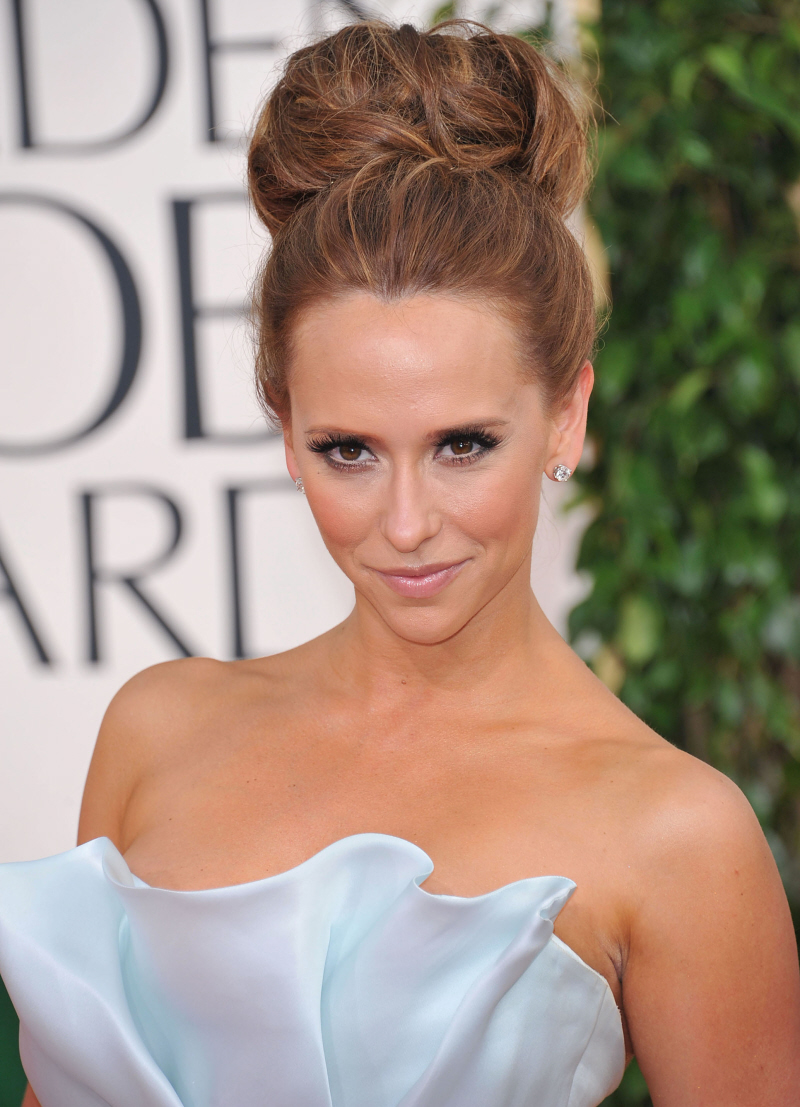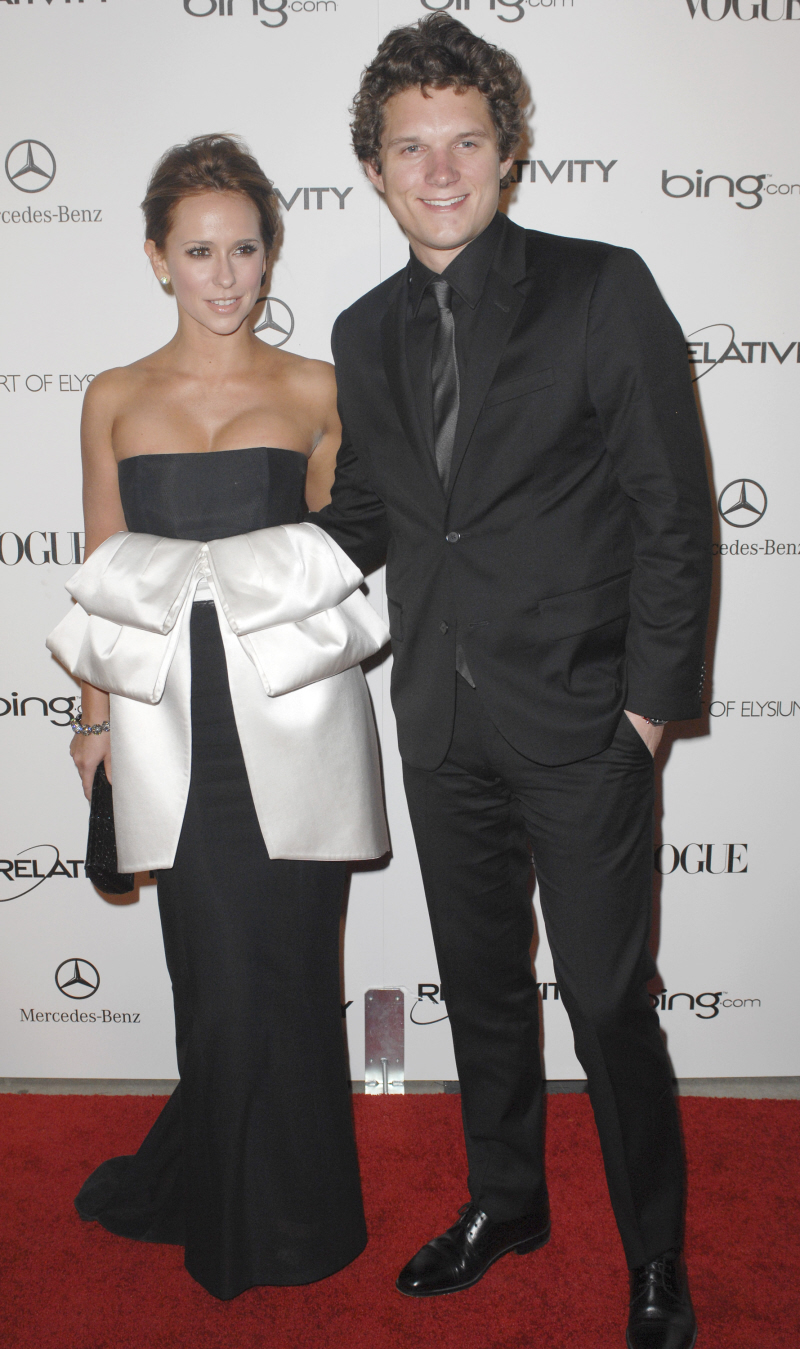 Photos courtesy of WENN.