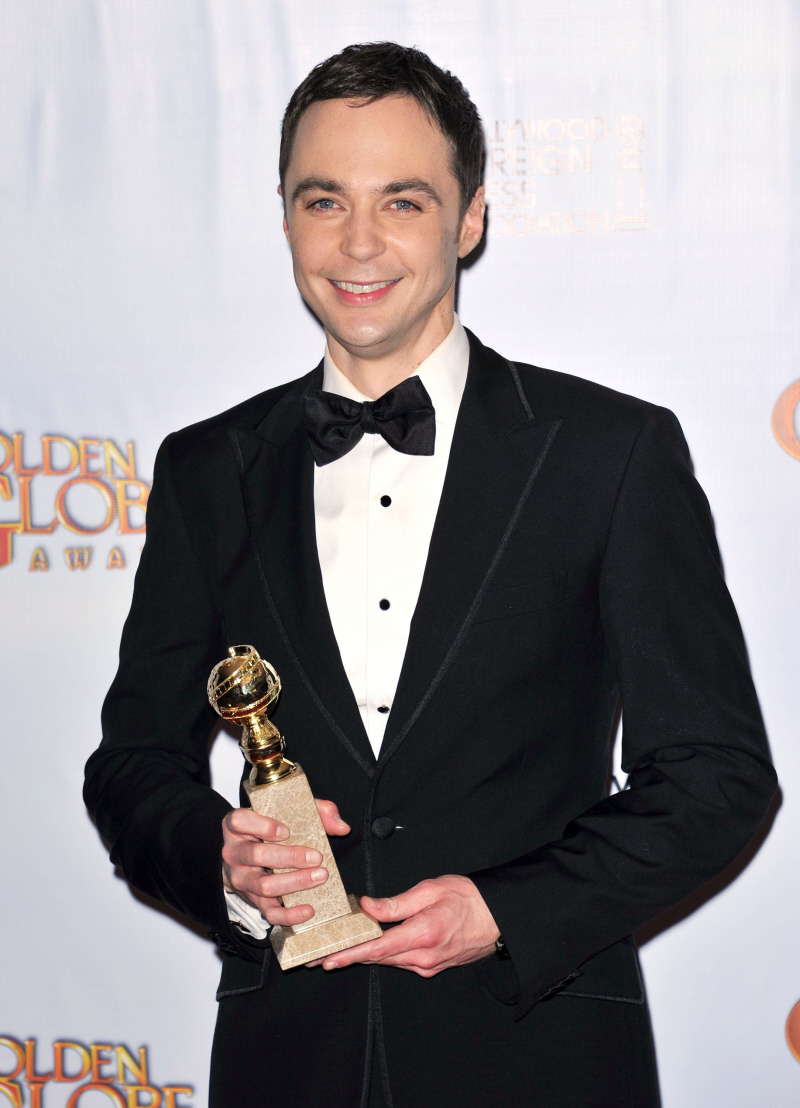 Jim Parsons of The Big Bang Theory is having a great run at awards ceremonies. He won the Emmy and he's fresh off a win at the Golden Globes. Life is a bit bumpier in his private life. According to National Enquirer, Jim's fiancé Todd Spiewak called off their wedding because Jim doesn't want kids.
The wedding is off for Big Bang Theory star Jim Parsons!

The actor's fiance, Todd Spiewak, put the brakes on their marriage plans after the couple disagreed on whether to adopt children.

"Jim and Todd have been together for quite a while, but never really talked kids. Todd always assumed that Jim wanted to have a family," stated a friend of the couple.

"Jim recently made a joke about how he couldn't handle being around children, and when Todd asked him about having kids together, Jim said 'no way.' Todd was heartbroken. They both love each other very much and are still living together, but their relationship is shaken up right now."

…Jim, 37, proposed to 33-year-old Todd, an art director, and the two had been planning a Christmas wedding in Massachusetts, where gay marriage is legal. Those plans unraveled before the holidays when the men began serious discussions about starting a family.

However, in recent weeks Jim has started to reconsider his "no-kids" policy, says the friend.

"Jim loves Todd deeply and can't imagine life without him, so he's seriously rethinking his view on children. For now, everything is on hold."
[National Enquirer, print edition, February 7, 2011]
Having or not having kids is a big deal in a relationship. With Neil Patrick Harris and Elton John both having children through surrogate mothers, Jim may lessen his view on not having kids. But it's definitely something he and Todd should decide before getting married.
Don't expect to see Jim and Todd at this Sunday's SAG Awards. The Big Bang Theory was shut out of any nominations.
The Big Bang Theory airs Thursdays at 8 p.m. on CBS.
Note by Kaiser: In the photos below, I'm pretty sure that Jim's boyfriend is the dude walking behind him!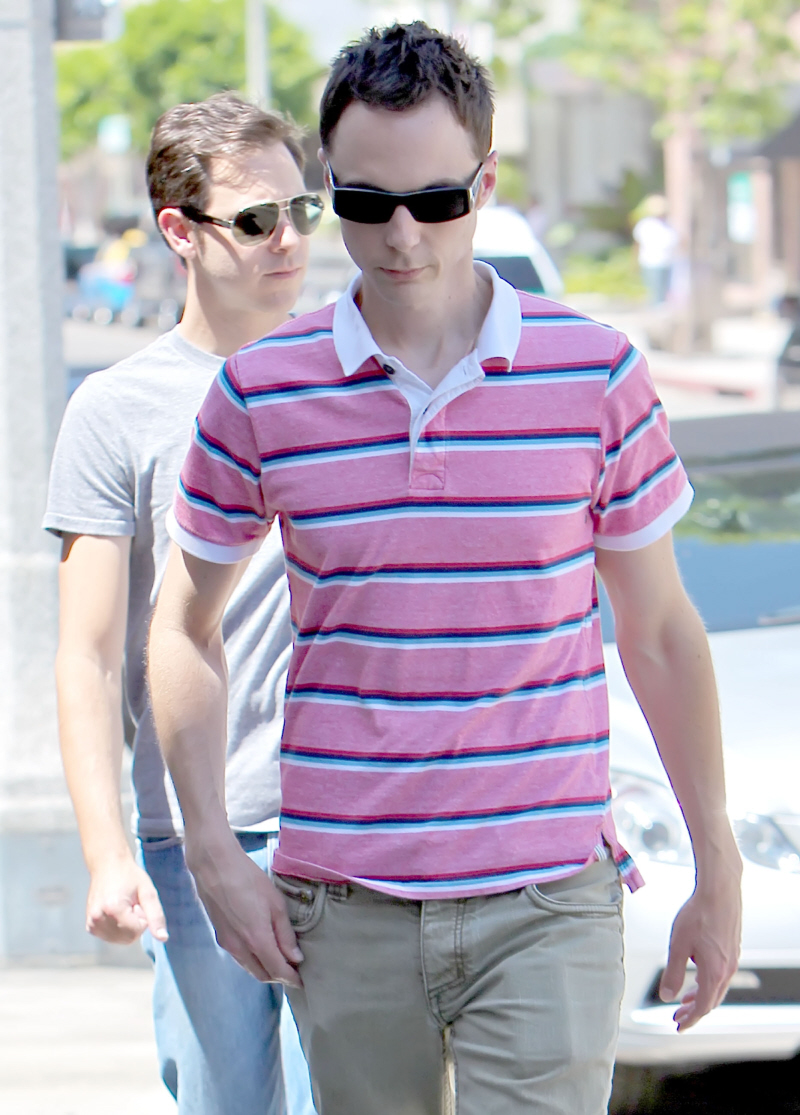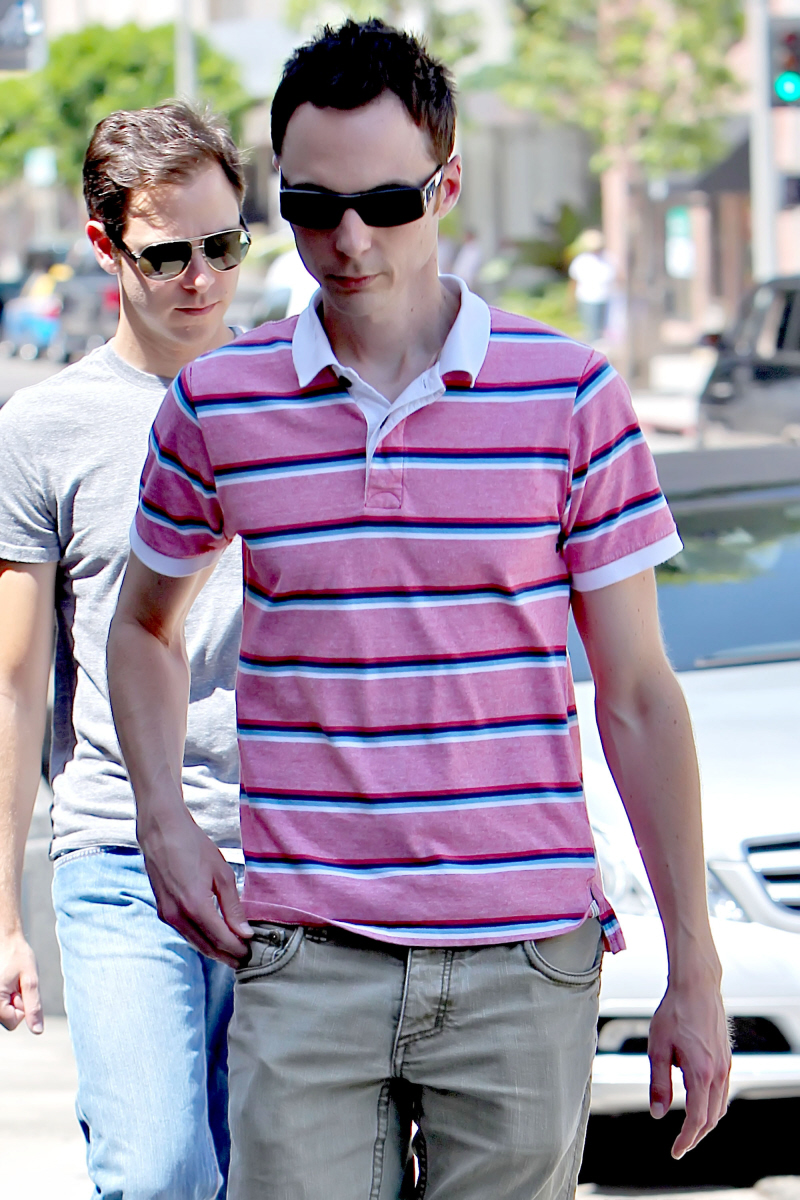 Photos courtesy of WENN.