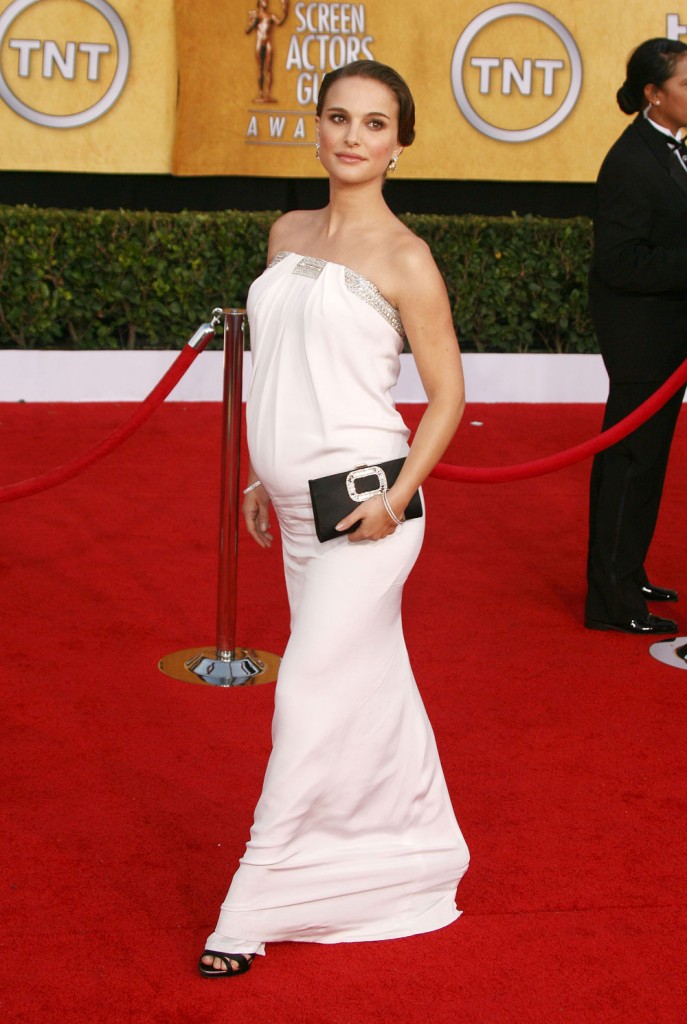 Natalie Portman greatly improved from the Globes. There were no cutesy red rose appliqués, no "conceiving to conception". I loved her cream gown, I loved the way it fit her bump, and I LOVED her hair. She was one of my best dressed of the night.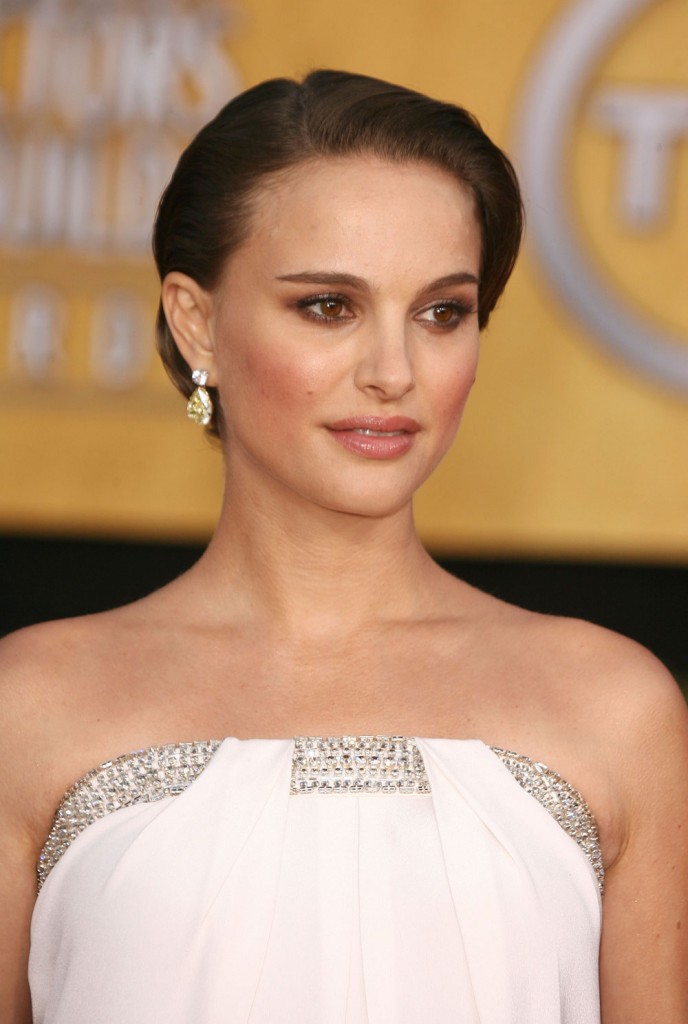 I LOVED Sofia Vergara's dress and styling. She looked great, she looked sexy, and she looked completely va-va-voom. The boobs were out, the color looked great on her, and her hair and makeup were very sexy. Basically, I want to marry her.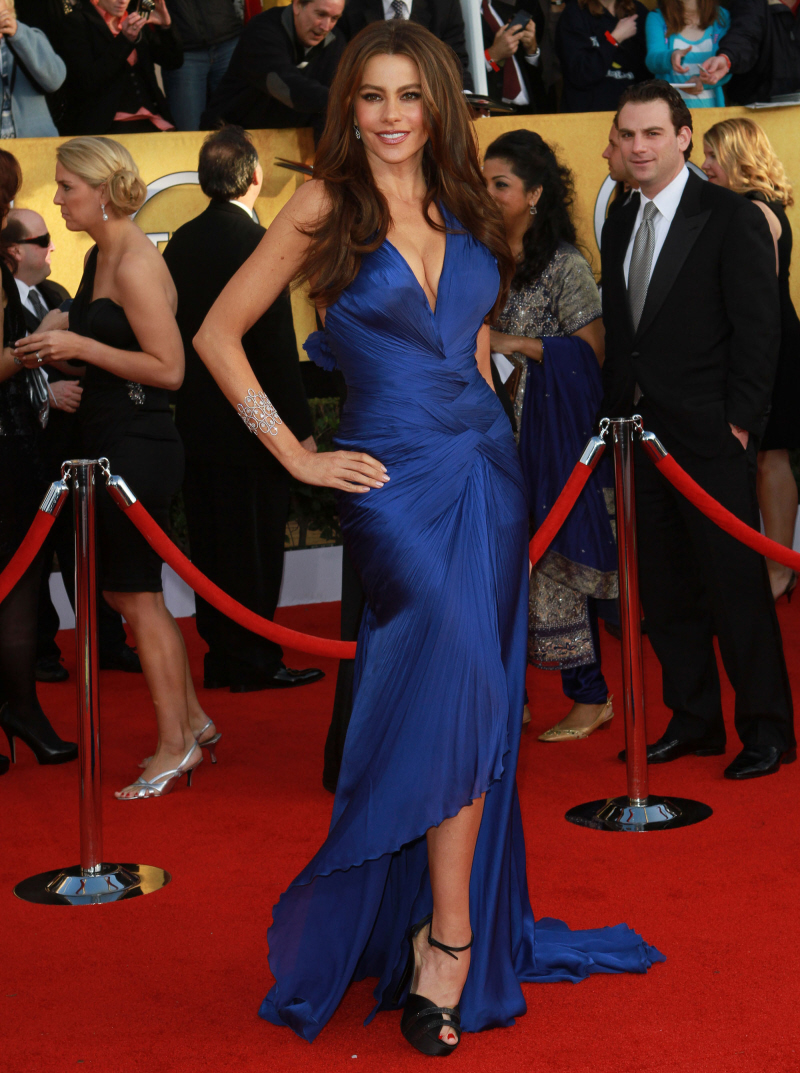 Since I have so much affection for Mariska Hargitay, that might be coloring my view of this dress. It's really kind of a prom dress, right? Or a wedding dress dyed purple. But Mariska usually does a lot, so I like that she kept her styling really simple.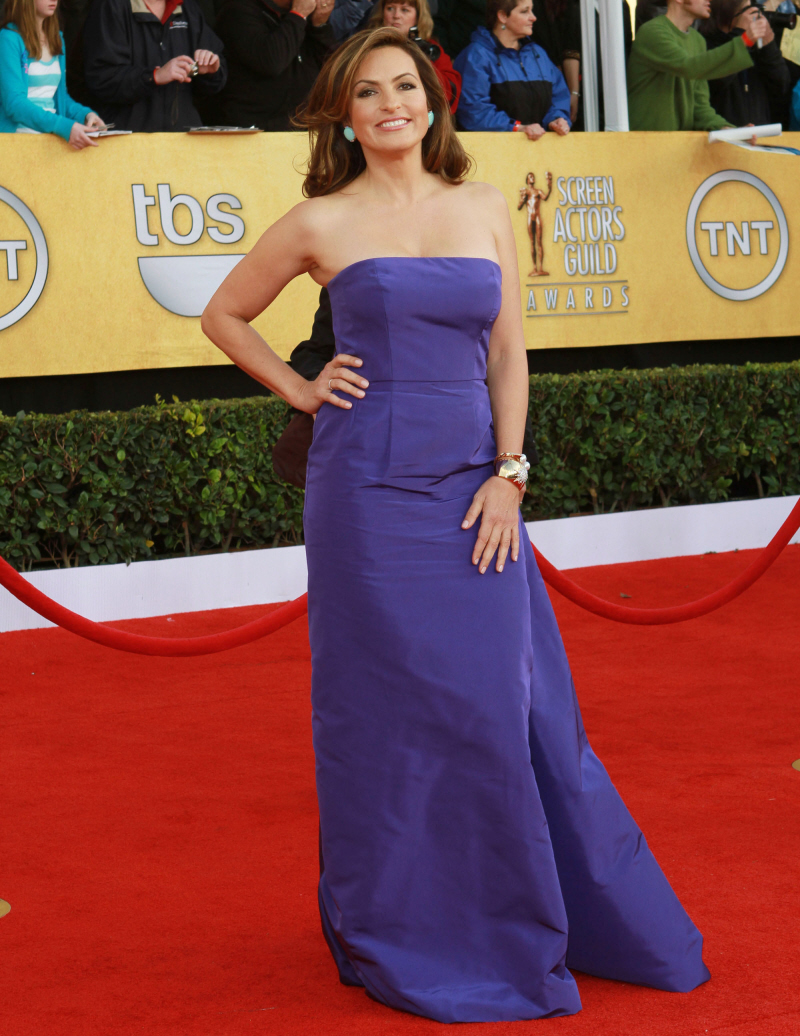 I don't like the orange-red of Tina Fey's dress, and with her coloring, it really should have been a blue-red. But she's Tina, and she's awesome, and haven't we seen her look so much worse? So give her a round of applause for pulling it together.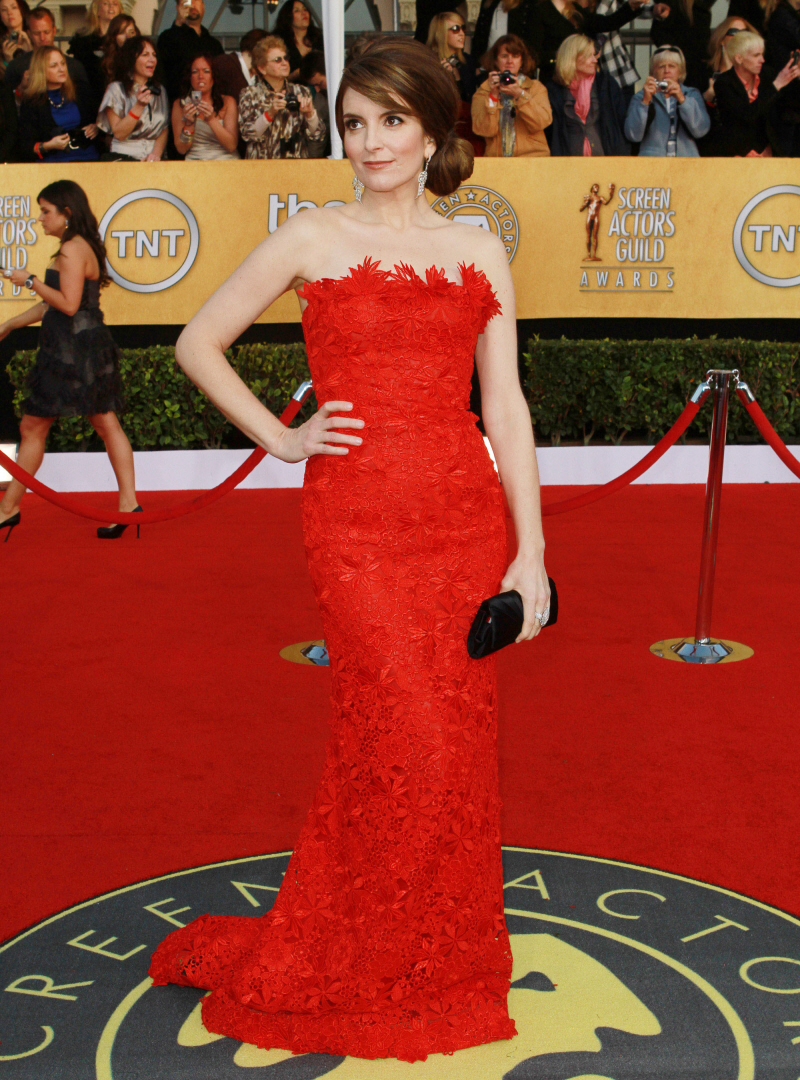 It's Helena Bonham Carter. What do you expect me to do, put her on the Worst Dressed list?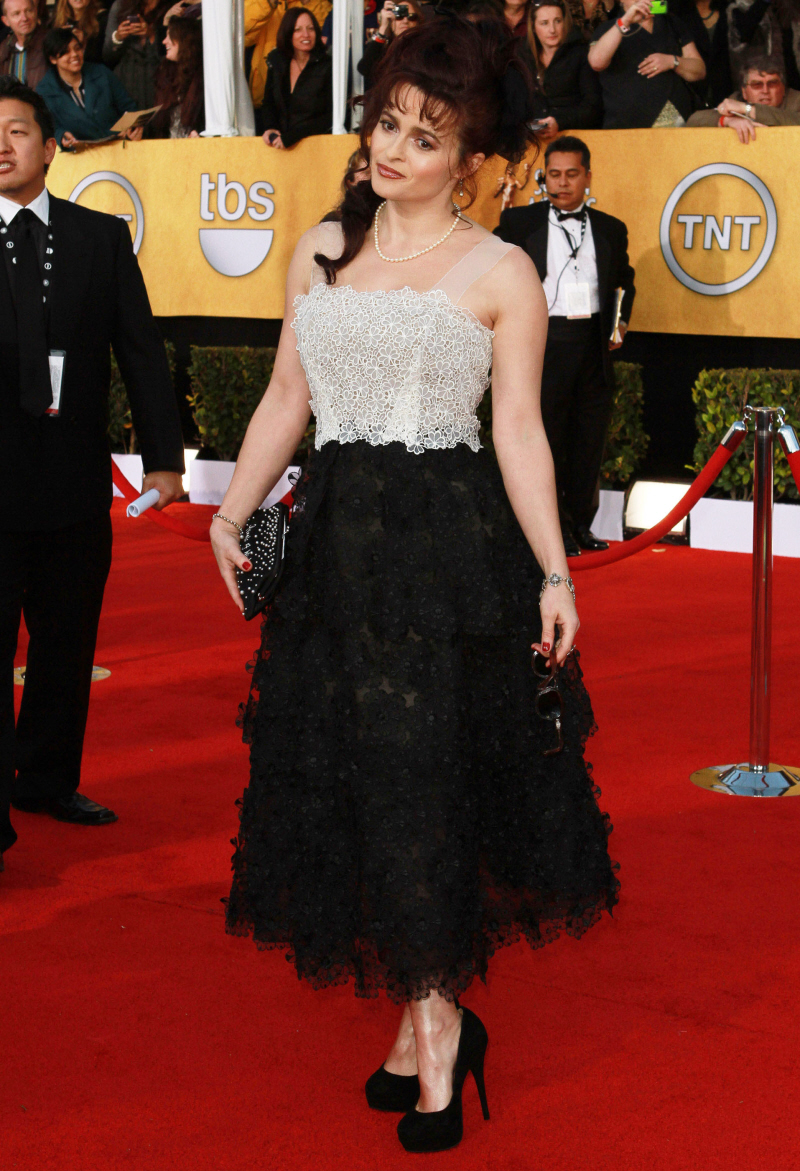 Love Julianna Margilies' vintage YSL. Love the color on her. Love her cute husband. Hate the ponytail, but I can live with it.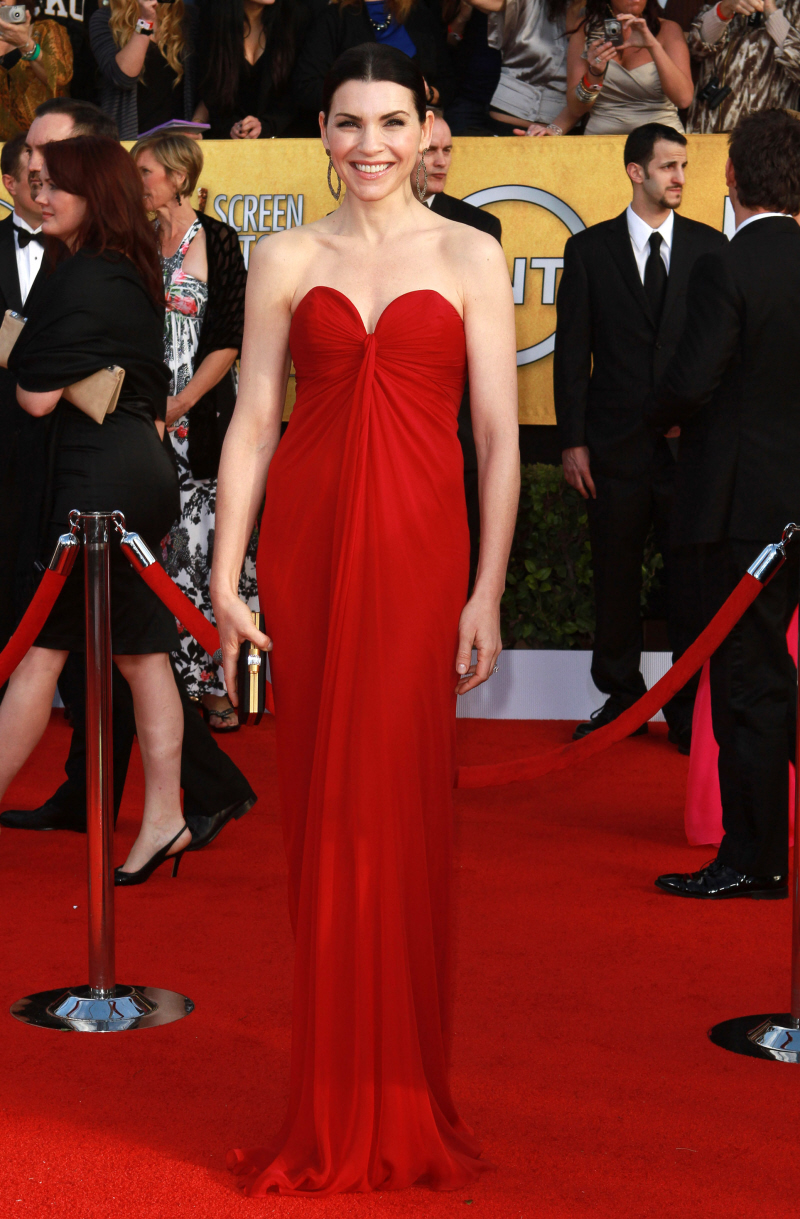 This is controversial – I'm putting Lea Michele on the Best Dressed list. But she deserves it! She isn't wearing a prom dress, and she doesn't look like a bottle of Pepto-Bismal barfed on her. The dress is flattering to her body, the cream looks great with her coloring, and we need to applaud Lea when she gets it right.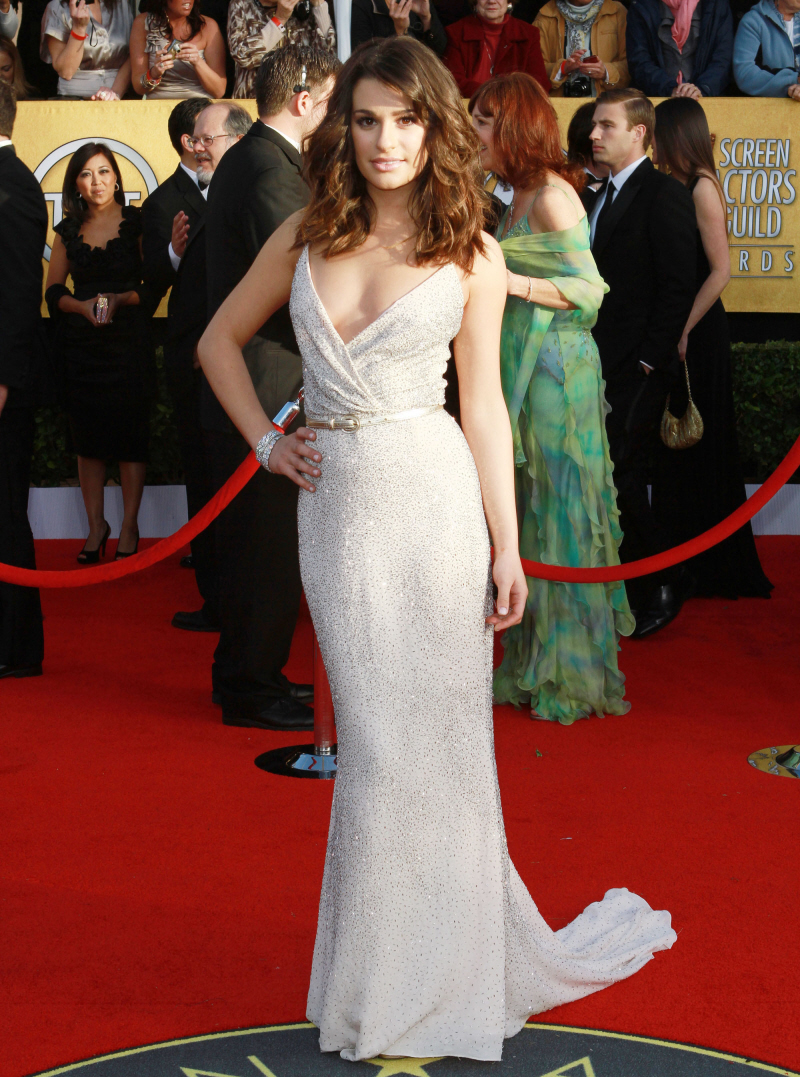 Another controversial choice – Mila Kunis in Alexander McQueen. I didn't like this when I first saw it, but it's grown on me. I liked the way it moved, and the fabric is very special and unusual.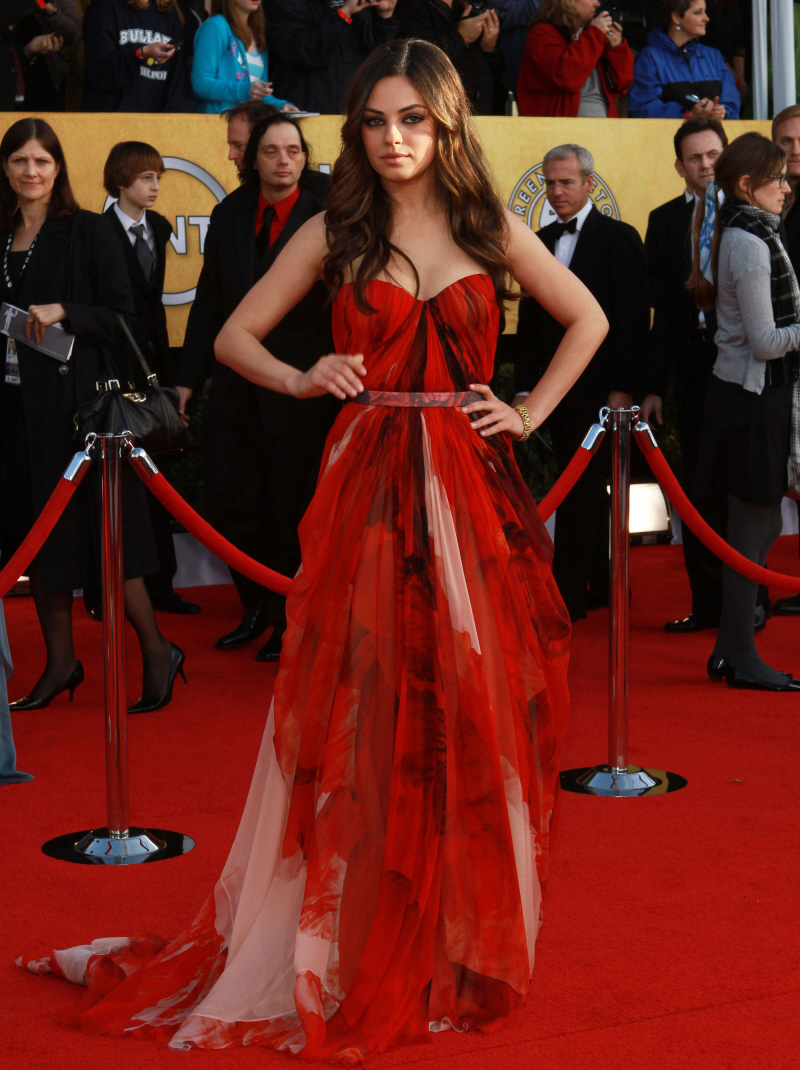 I like the way Melissa Leo dresses. She dresses like an over-40 actress who takes her craft seriously, but enjoys the chance, at long last, to get dressed up. She's age-appropriate, occasion-appropriate and very, very pretty.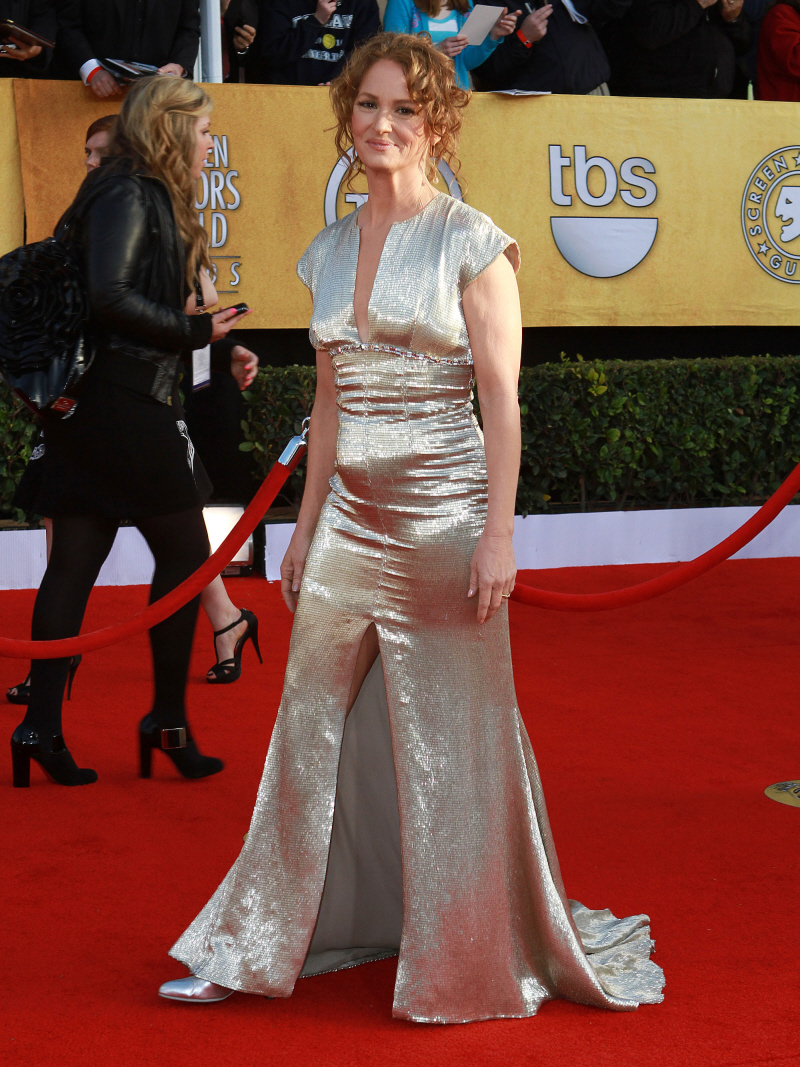 Claire Danes Not really one of my personal best dressed, just because I hated her makeup job. But the dress was unusual, and I enjoyed seeing her try something different.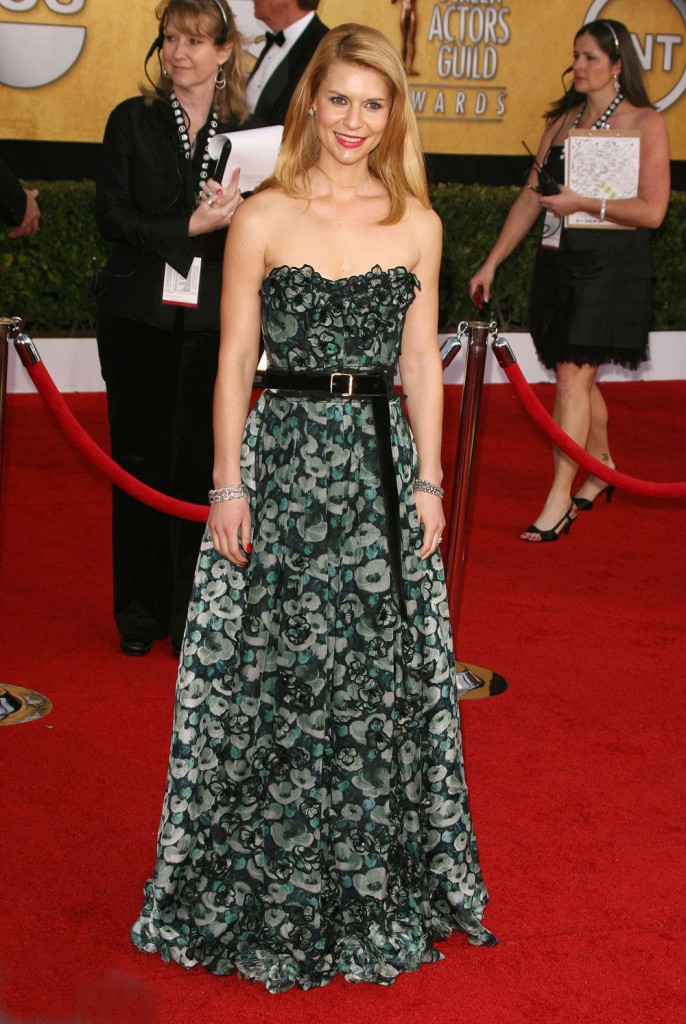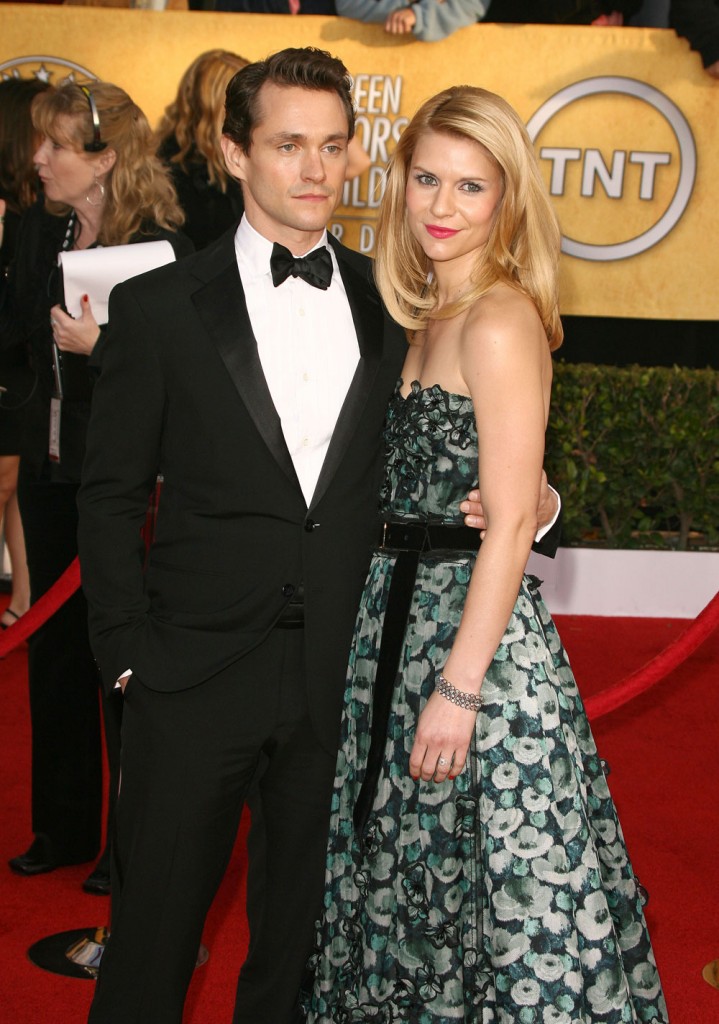 Photos courtesy of WENN.