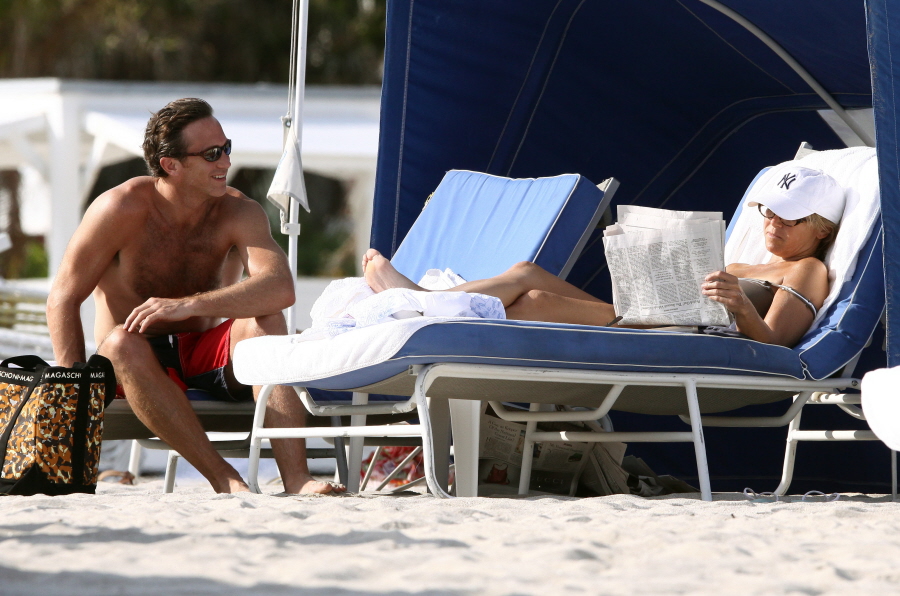 I don't keep up with Katie Couric news, so I still kind of thought she was still dating that musician guy… what was his name…? Chris Botti! That took way too long to find. Anyway, Katie has apparently been dating this new-ish guy for a while. His name is Brooks Perlin, and they've been together for a while now. These are photos of Katie and Brooks vacationing together in Miami. I guess Katie doesn't feel the need to go to Egypt and do a live news show from there? Bitch is on vacation!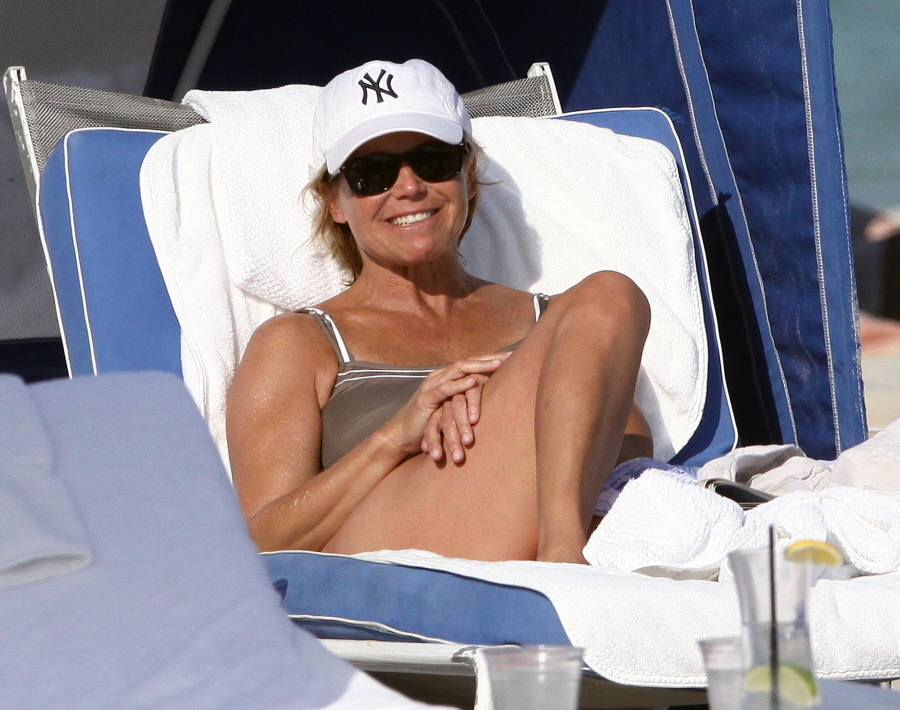 But what I really wanted to point out is that Brooks is 17 years younger than Katie, and that he's got a really good body. Katie enjoys the young beefcake, doesn't she? She's 54 years old – he's 36. It's not like me and Jack Nicholson, but Katie's dated a string of younger men, and why not? She seems to enjoy them, and they seem to enjoy her too. Good for them. And look at Brooks' furry moobs! I think the fur makes them look more mooby than they really are.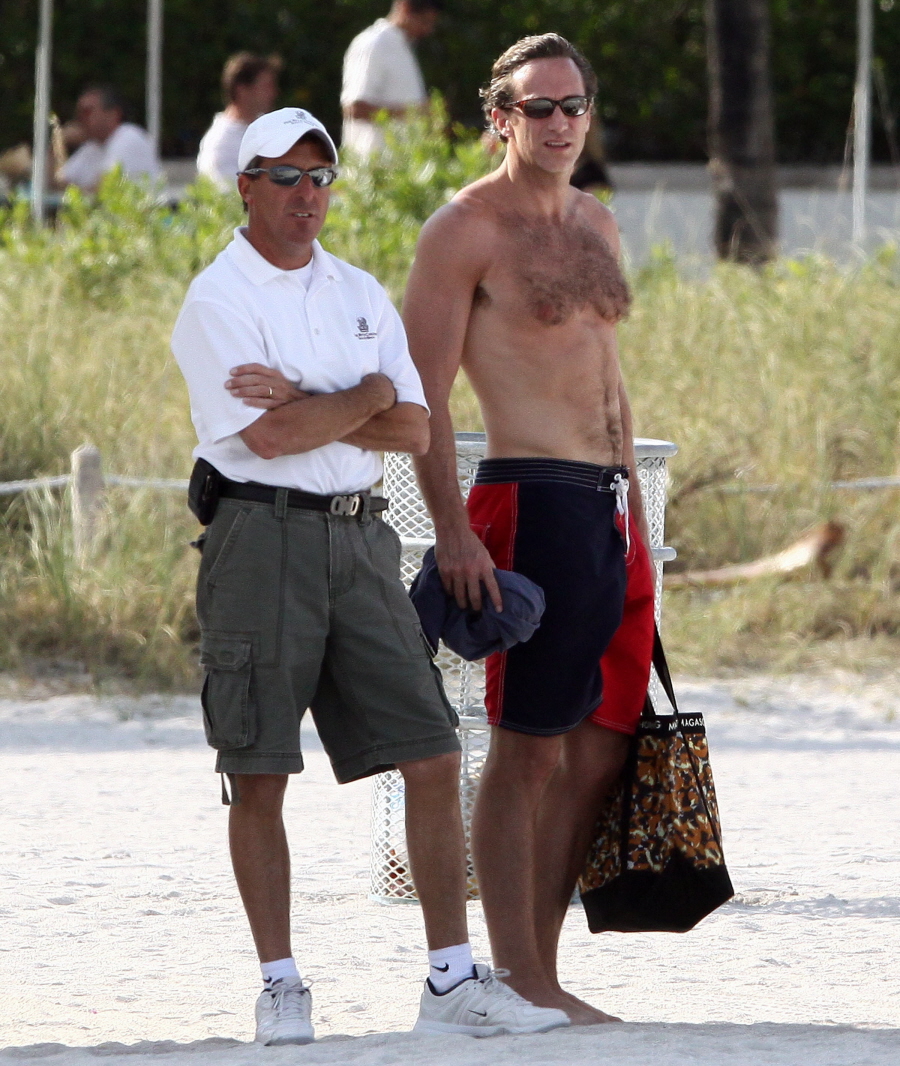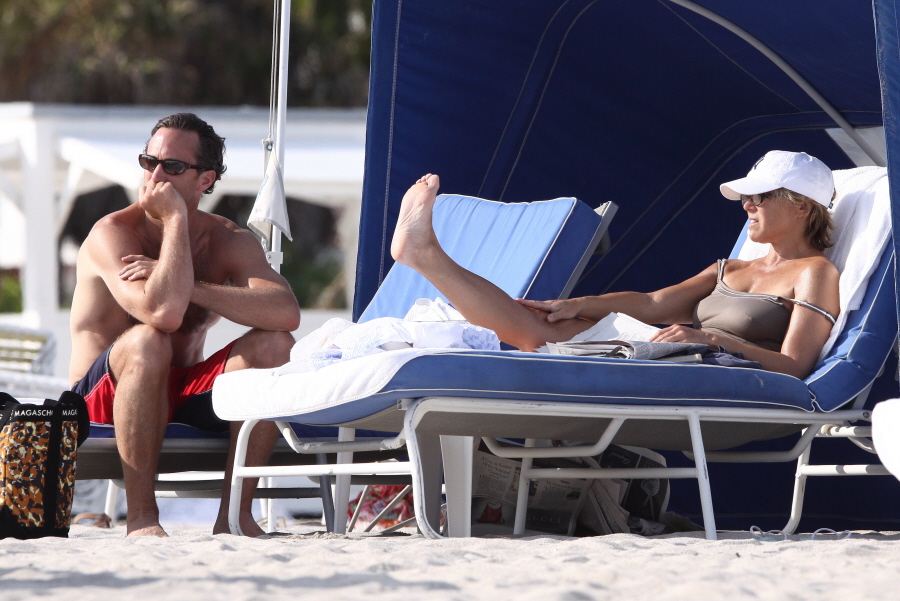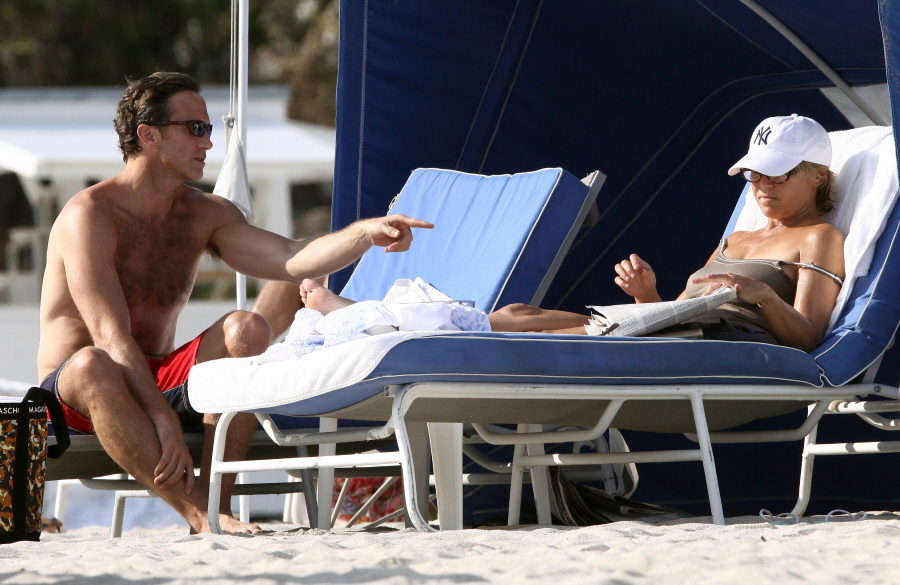 Photos courtesy of Fame.