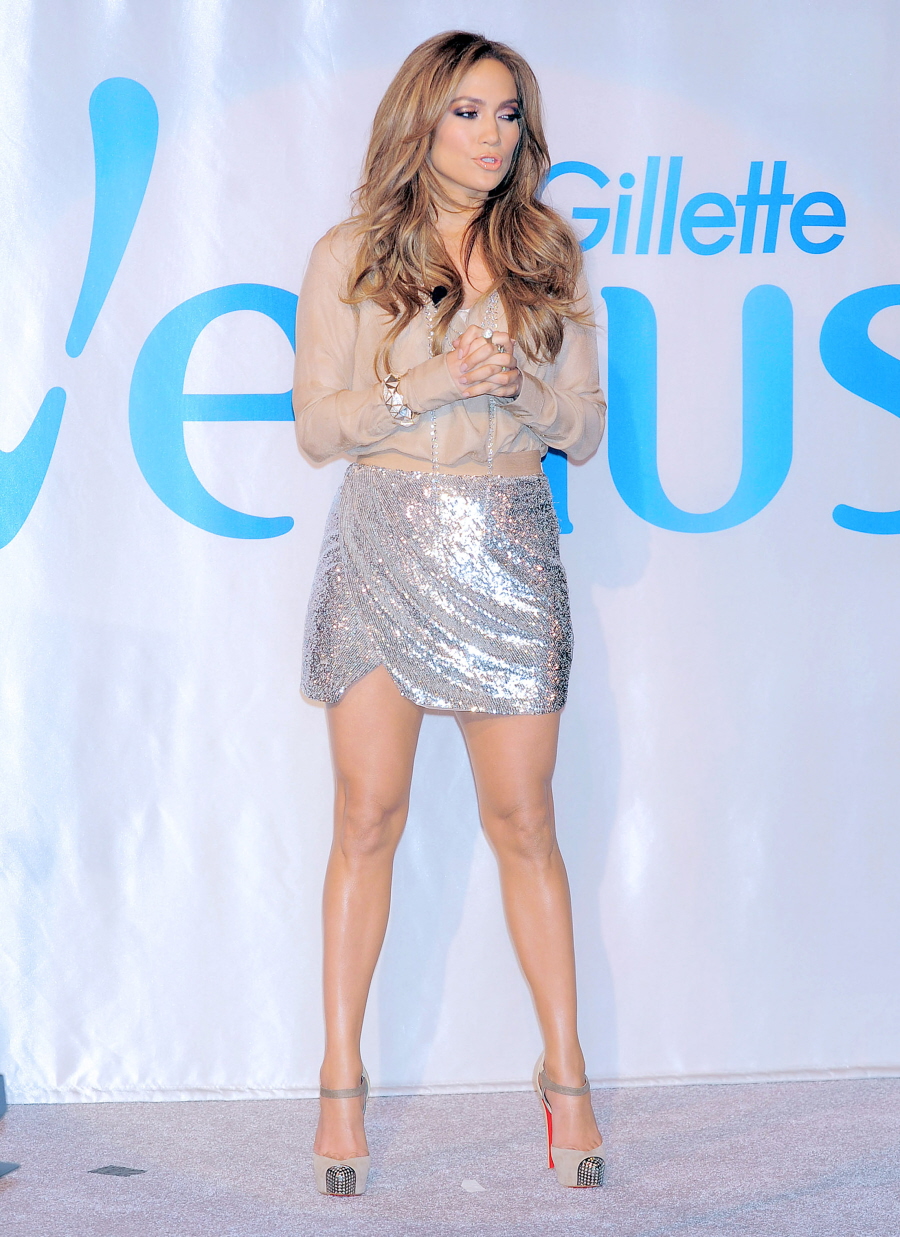 Jennifer Lopez has been named the global brand ambassador for Gillette Venus razors, and yesterday she did an event for the brand. It was the launch of the "Venus Goddess Fund" held at Radio City Music Hall. At first I was like "Damn, Jenny, that miniskirt is kind of inappropriate for a charity launch." But considering the event is sponsored by lady razors, I think showing off the legs is probably required. So… I like the skirt. The skirt with the blouse… not that great. I do like her hair, too.
Also, a question: is Jennifer Lopez the best spokes model for razors? I'm seriously asking. While I like Jennifer's curvy body, I think Gillette might have tried to sign a celebrity lady who is known for having amazing legs, right? Like…um… Charlize? That was just the first lady who came to mind. But I guess Jennifer was chosen because she appeals to a wider fan-base of women, and because of American Idol and all that stuff. Speaking of, how is Jennifer doing? She's getting good reviews as one of the new judges, and she's apparently not engaging in some big diva war with anybody. That doesn't sound like Jennifer!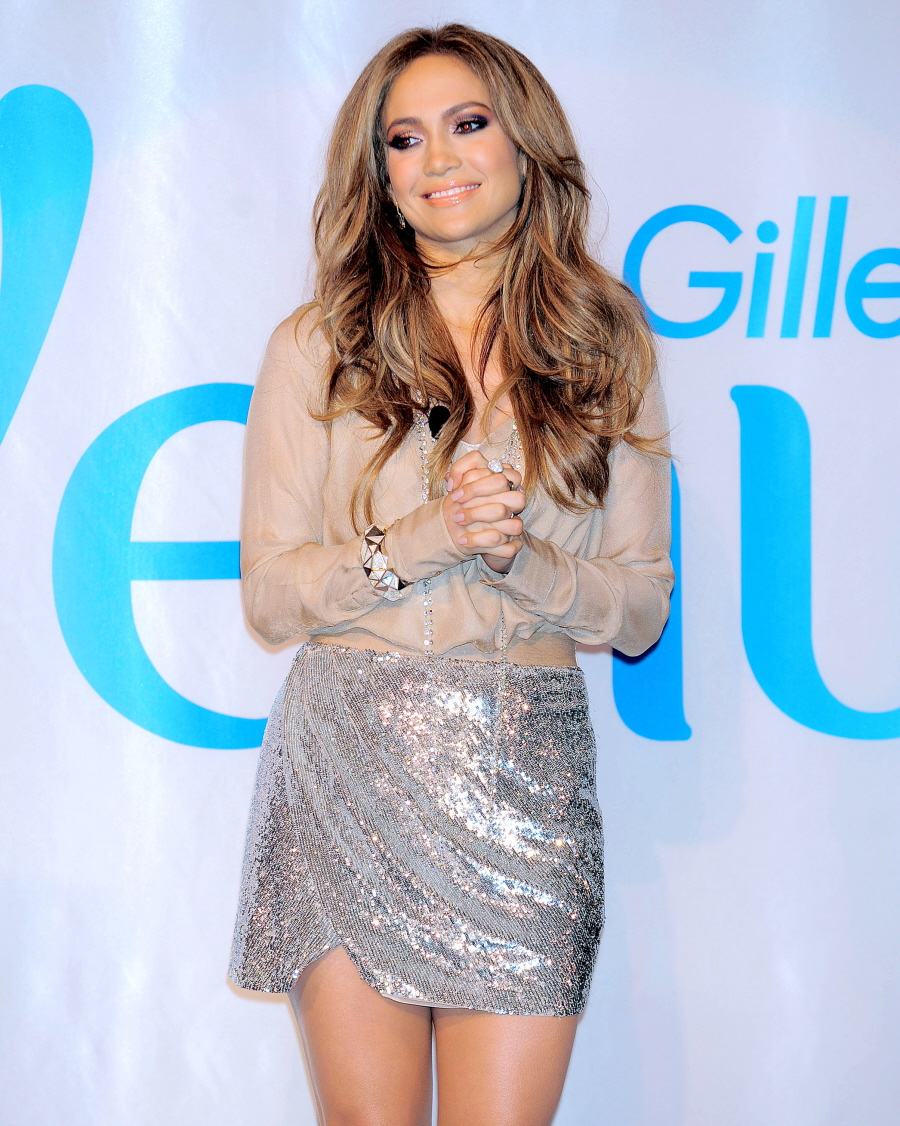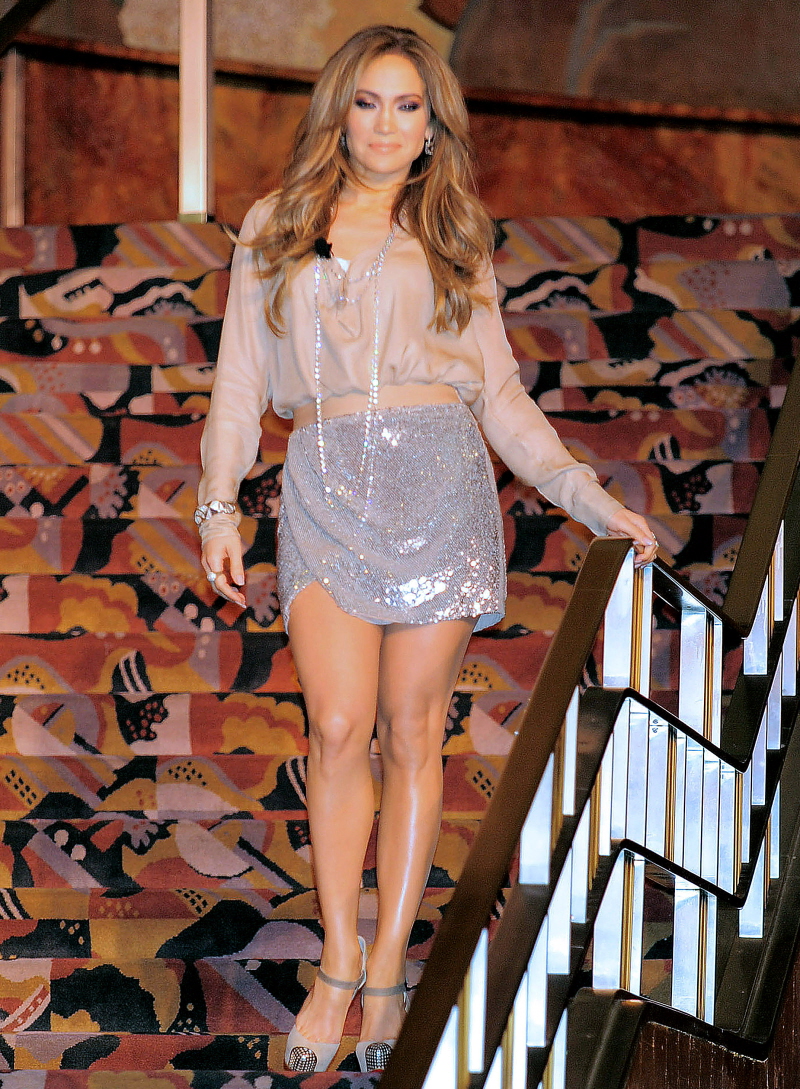 Photos courtesy of Fame.