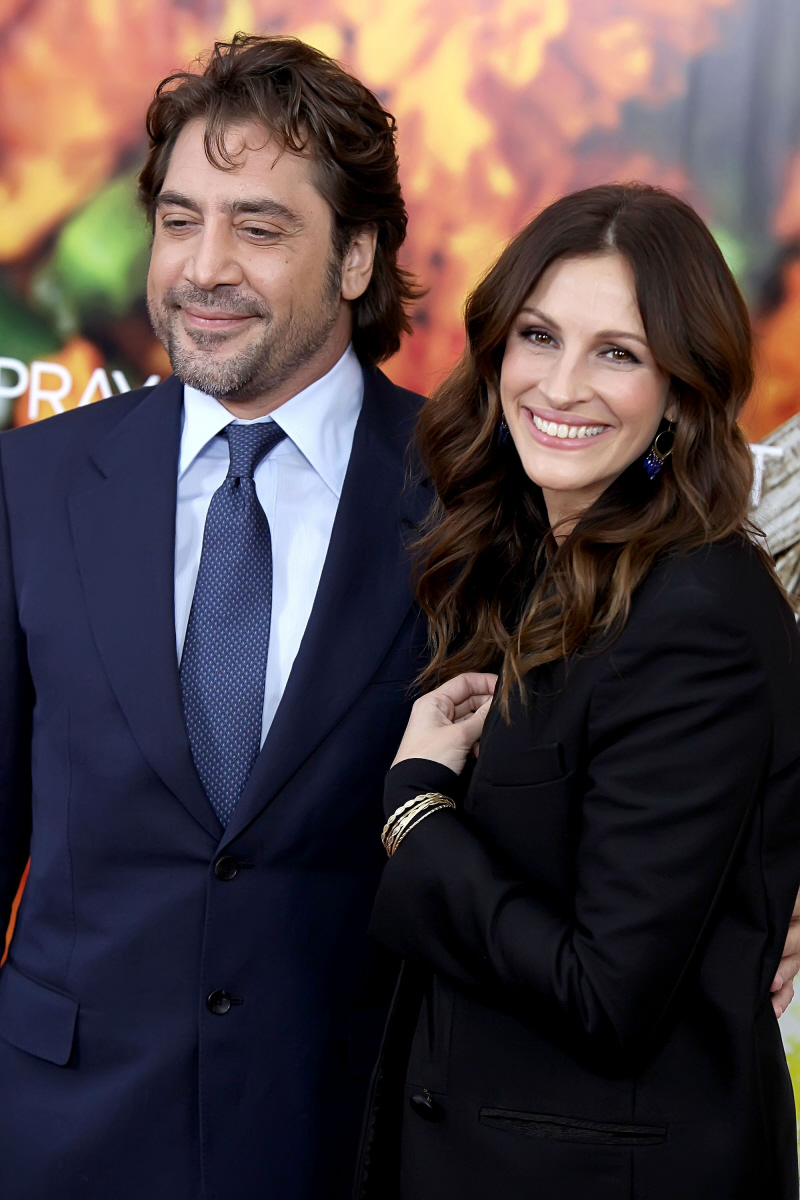 I had such high hopes for this National Enquirer story, but it really let me down. The idea is that Julia Roberts could be screwing around on Danny Moder with Javier Bardem is too delicious – I want some salacious quotes from "insiders" to back it up! Alas, it's not much of anything. The Enquirer says that Julia and Danny's marriage is being strained by "false rumors" that she's boning Javier. Those "false rumors" seem to have originated in this CDAN blind item, which the Enquirer even cites. Just my opinion: The way that Julia gushes over Javier publicly, and the way that she was all over him during the Eat, Pray, Love promotional tour, all of that makes me wonder if Julia AT THE VERY LEAST tried to hit that like a house on fire.
"Julia is reeling from the false rumors that she and Javier Bardem carried on a secret tryst," an insider tells the Enquirer. "There's talk around Hollywood that the reason Julia's singing Javier's praises so much is because they hooked up."

The whispers went into overdrive this January, just as Penelope Cruz gave birth to Javier's son.

CDAN ran a blind item that read, "This pregnant almost A-list actress just found out her A-list movie actor husband cheated on her with this A-list movie actress who is not pregnant, but has kids with her husband." Immediately, the comments exploded and many guessed Penelope, Javier and Julia.

All of the speculation has Julia scrambling to reassure Danny Moder that her relationship with Javier is strictly platonic, said the insider: "But I'm sure Danny can't help wondering if where there's smoke, there's fire!"

Danny and Julia have had marriage problems for a while, and Julia's behavior has been at times erratic. It also doesn't help that Julia has taken the lead in publicly campaigning for a best actor Oscar nomination for Javier for his film Biutiful. She hosted a screening in early January for industry heavyweights and gushed about Javier in interviews.

Javier's open about his admiration for Julia too, calling her "generous" and "fun." And their mutual appreciation must be adding to the stress between Julia and Danny, the insider said.

"Behind closed doors, all is not well," the insider divulged. "The fire between Julia and Danny has seemed to have cooled. I think Javier came along and provided a fun distraction. Not the strain of battling the crazy rumors about her and Javier is pushing Julia and Danny to their breaking point."
[From The National Enquirer, print edition]
Well, it's certainly interesting to think that Julia and Danny's marriage is struggling. I think there are 50-50 odds that the struggling marriage part of the story could be true. While I respect that Julia keeps a lower profile now that she's a mom, and that we truly have no idea where she is or what she's doing on any given day or month, Julia has always struck me as a drama queen. And drama queens don't enjoy a simple, quiet life with their husband and children. They need to create drama. And what better drama than a torrid affair with a Spaniard?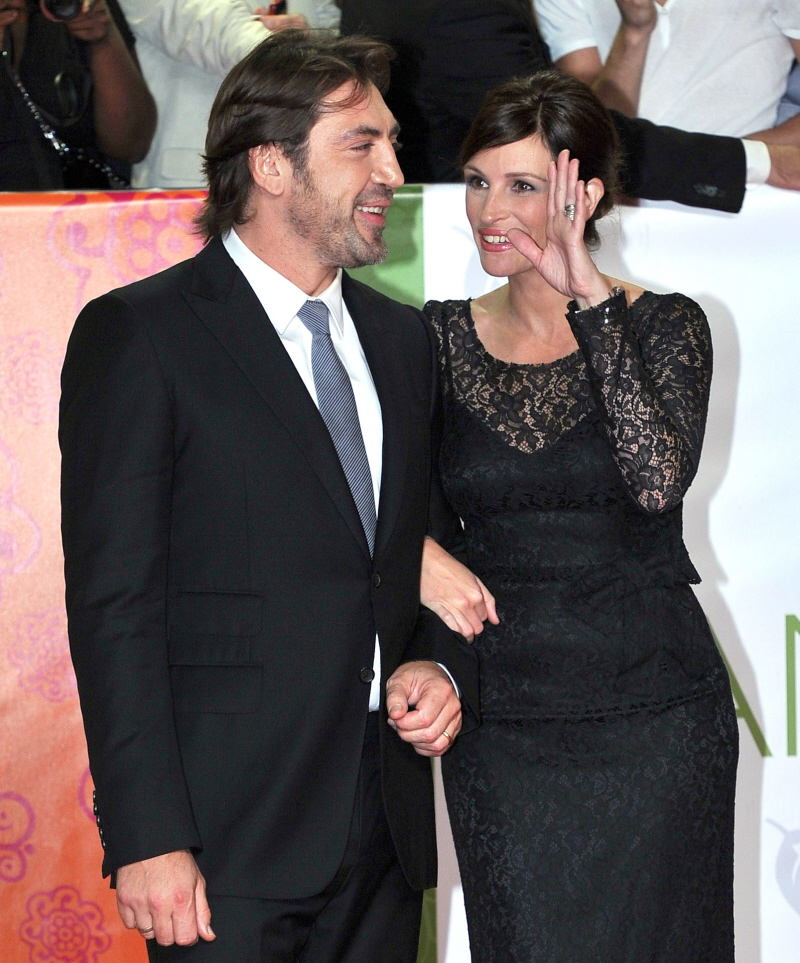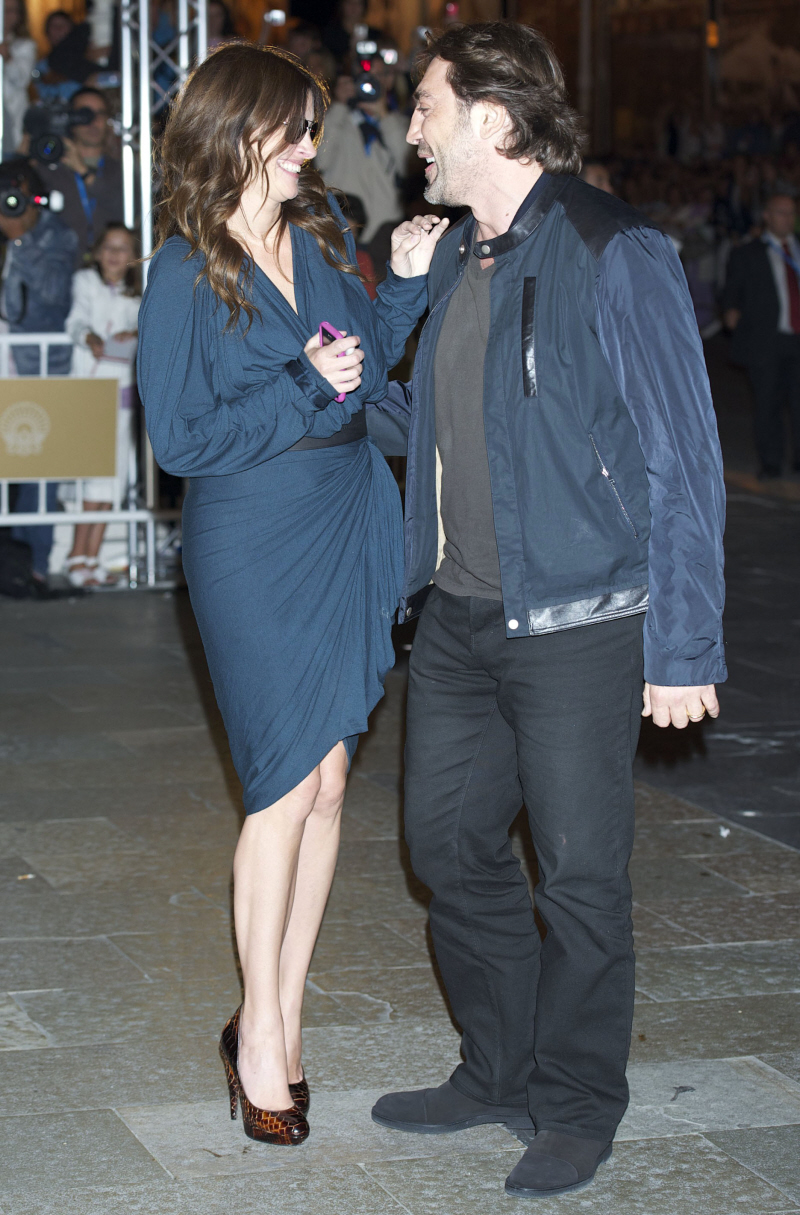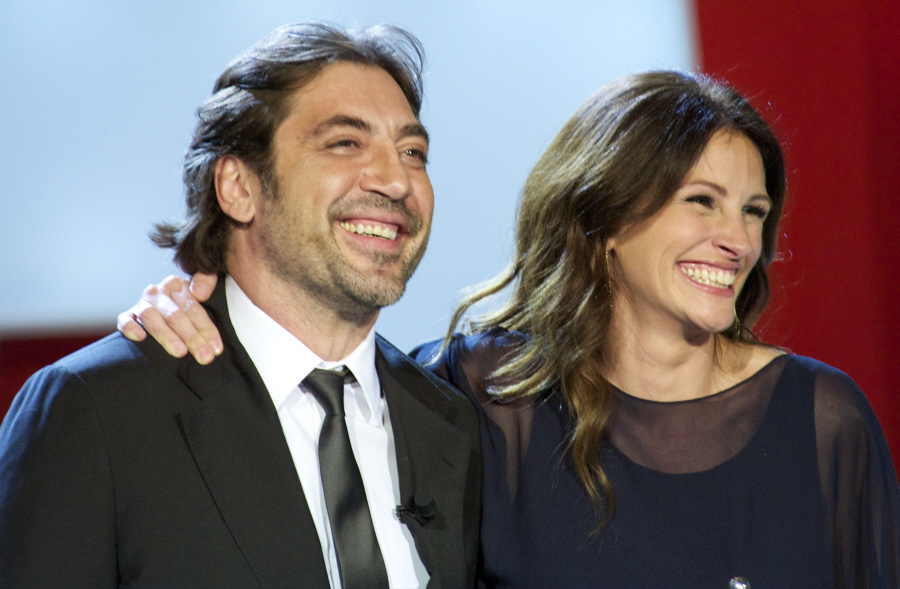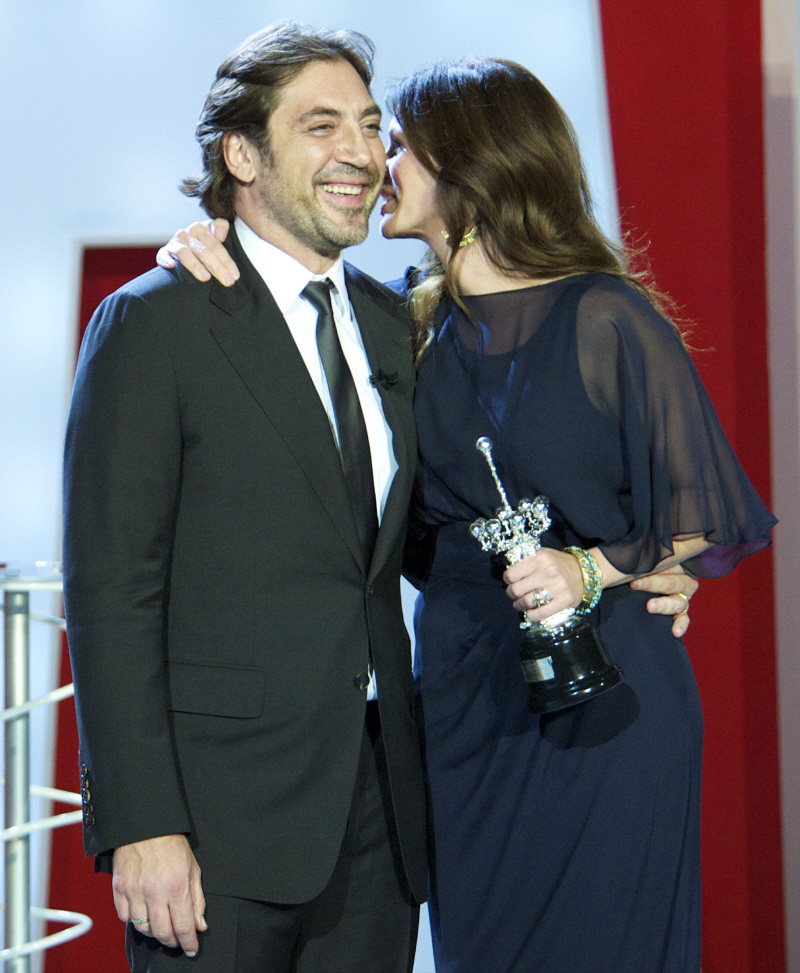 Photos courtesy of WENN.