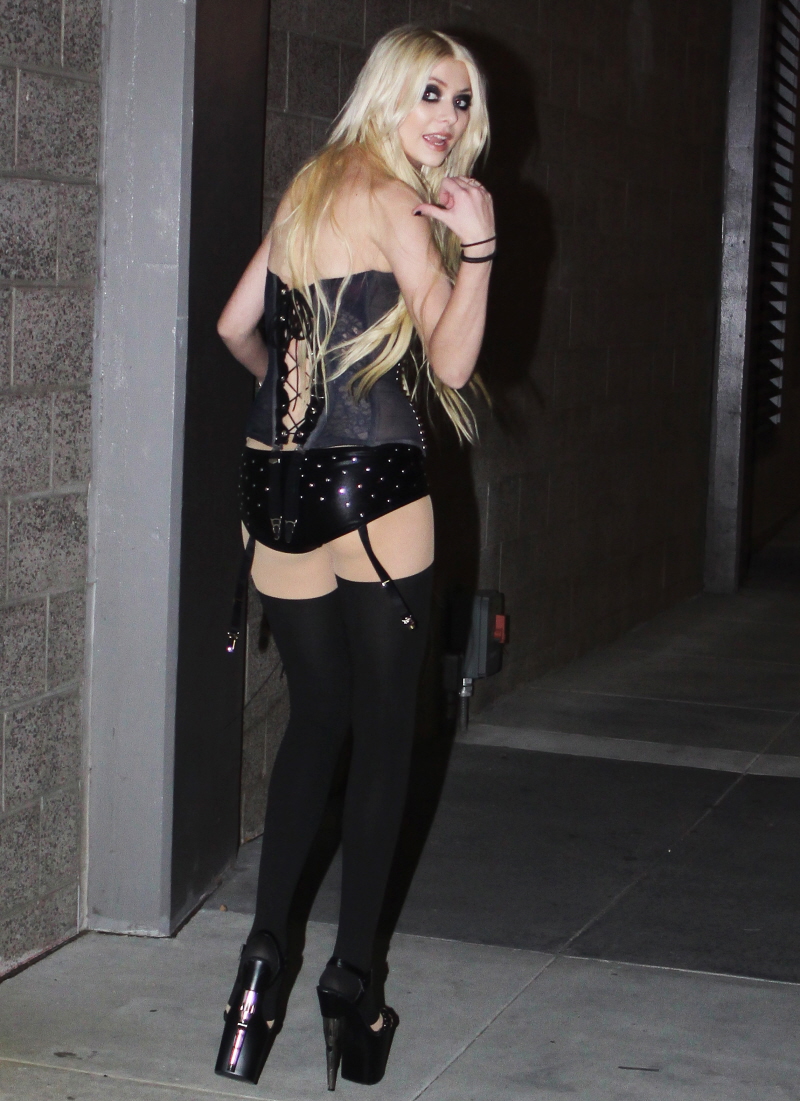 Last night was one of the many premieres of Never Say Never, the Justin Bieber docu-bangs-trauma. This movie is for children. Little kids are Bieber's main fan base. So it's shocking to me that Taylor Momsen was somehow invited to the LA premiere last night. Although she's underage, Raccoon is not age appropriate. She's not for children. Her fan base is not made up of anyone other than Dateline Predators (in my opinion). So instead of just being nondescript, Raccoon made a fashion statement – this is how she dressed for the premiere. Leather (or pleather) panties, garter, thigh highs and raccoon makeup. Ugh.
So it seems Our Little Raccoon is doubling-down on her sketchy jailbait image. She's already been fired from representing Madonna and Lourdes' Material Girl line. She's been fired from Gossip Girl. She's been bashed as unprofessional and dumb. And this is her answer – a headline-grabbing fashion stunt at a kid's movie. Oh, Raccoon.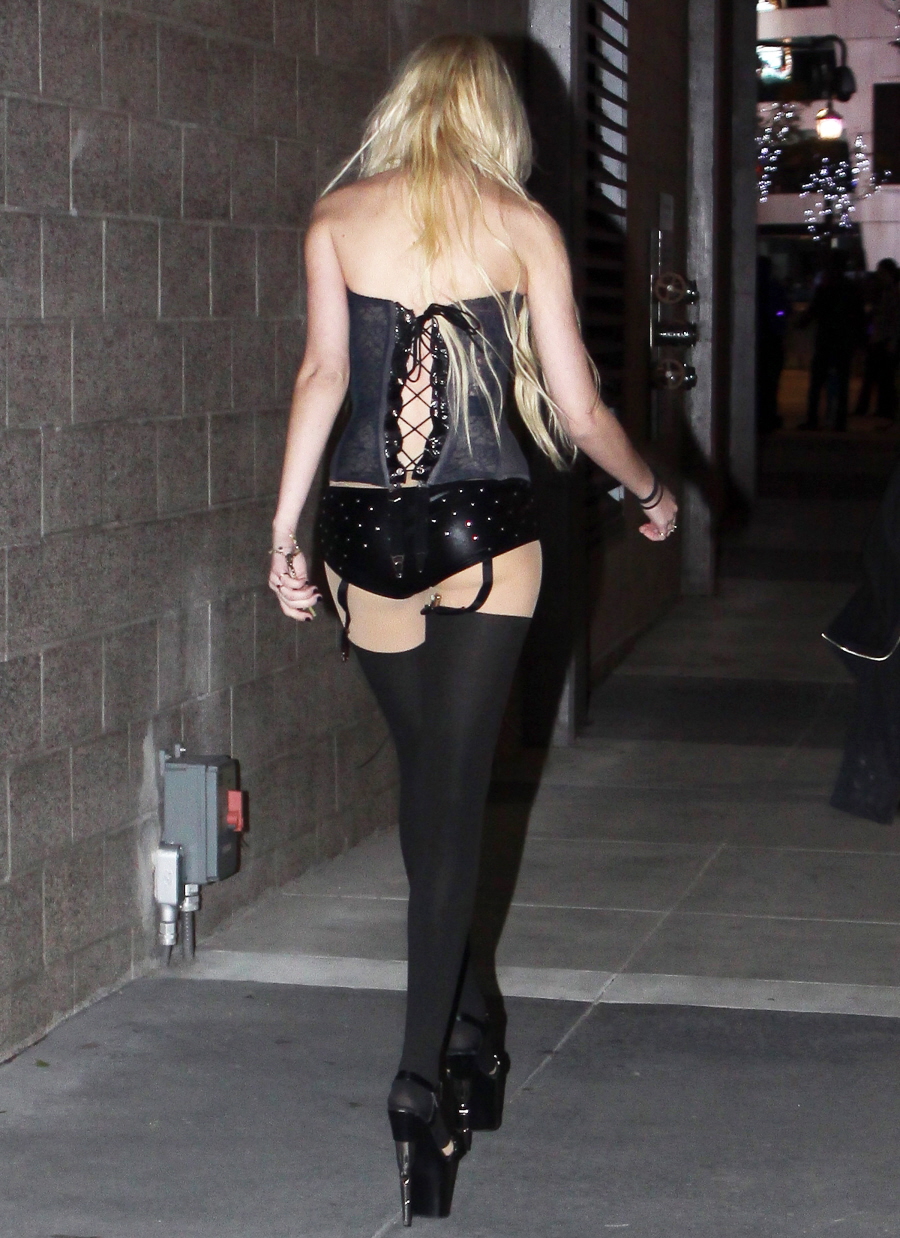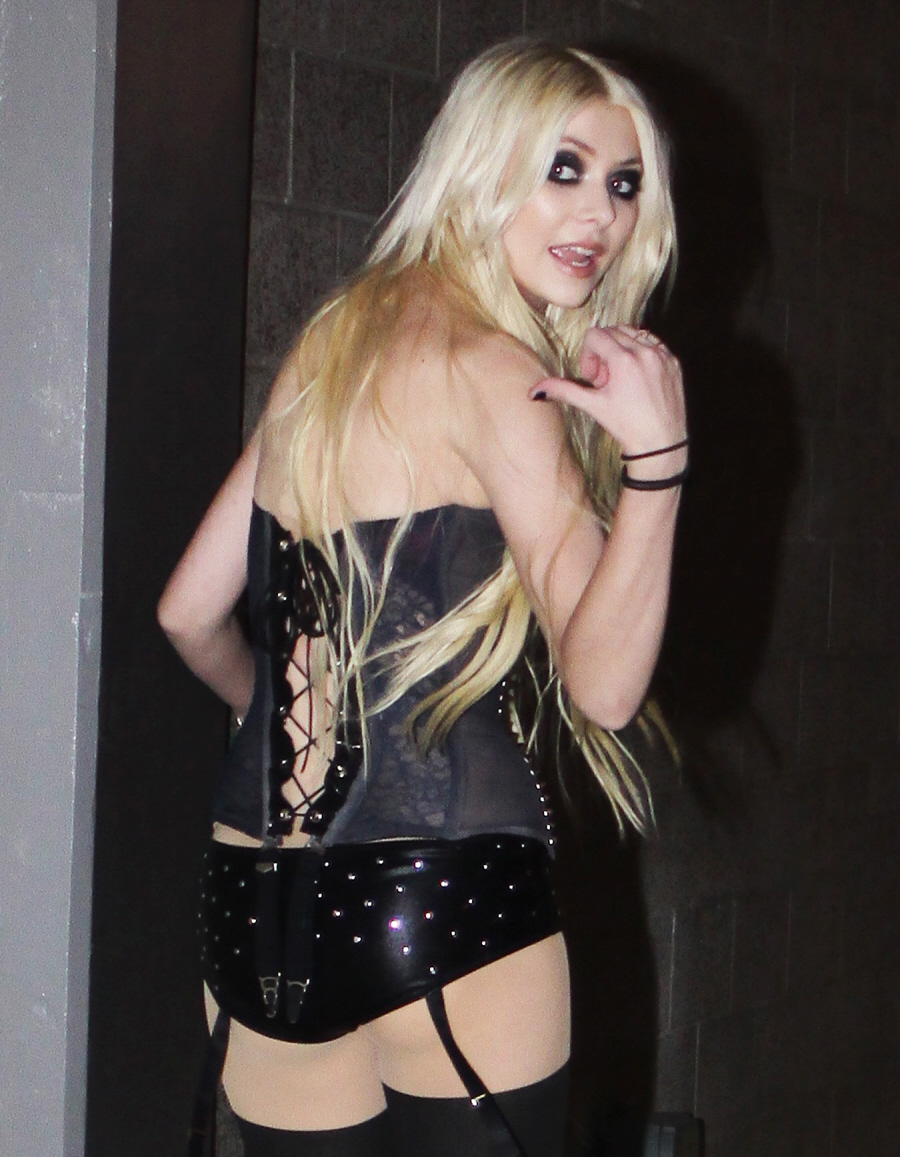 Photos courtesy of Fame.