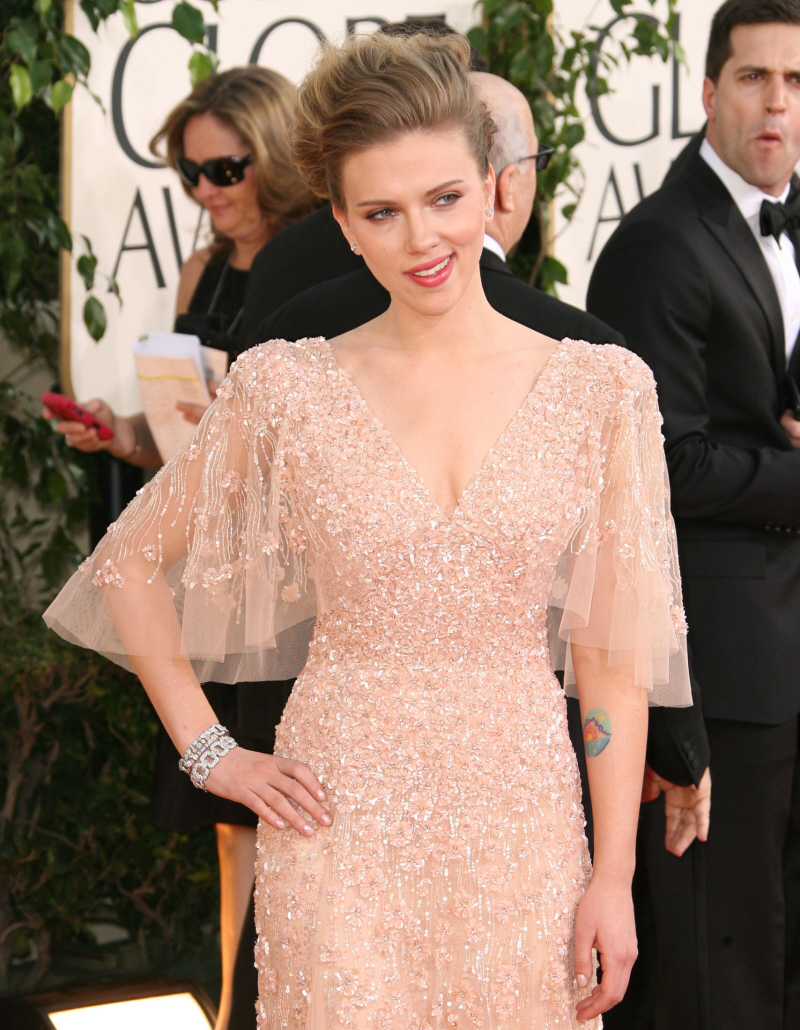 I read a version of this story yesterday on Jezebel's tabloid round-up, but it barely registered because it sounded more like Scarlett Johansson and Sean Penn had merely had a conversation at a party, and Us Weekly was trying to make that conversation into a full-blown affair. But Us Weekly just released their online version of the ScarJo/Sean hookup, and it does sound more compelling than I realized. After all, ScarJo likes an older man (Benicio del Toro and the elevator), and God knows that she's probably the #1 Hot Bachelorette these days, so she can have her pick of the litter. I think that's where she found Sean too – the litter pan.
That was fast. Just weeks after announcing her split with hubby Ryan Reynolds, Scarlett Johansson, 26, has a new leading man in her life — Academy-Award winning actor Sean Penn, 50!

A source tells the new issue of Us Weekly (on stands now) that the duo began their fling in early January when she was staying at L.A.'s Chateau Marmont while filming We Bought a Zoo with Matt Damon.

"Their first hook-up was in Scarlett's Bungalow," says the insider.

Nearly twice her age, the Milk star might seem an odd choice for Johansson, but the source points out that a common cause brought them together.

"Scarlett first reached to Sean when she was planning to visit Haiti with Oxfam," says the source. "She knew Sean was living their in a tent and turned to him for advice."

While the actress didn't end up going on the trip, she did develop feelings for Penn (who split from wife Robin Wright after 14 years of marriage last August).

"Scarlett's smitten with him," the insider says.

For more on Johansson and Penn's budding romance — including details on how they fooled partygoers at L.A.'s Sunset Tower Hotel in February — pick up the new issue of Us Weekly, on stands now!
[From Us Weekly]
Yeah, I doubt ScarJo is "smitten". Girl probably just wants to get laid, well and often. Sean's good for a fling, I guess, although I think he's still technically dating some model chick. But, whatever. It's not like Sean has a reputation for being faithful. And ScarJo… well, Sean is probably a better pick than some of her other rebound hookup choices. I'd like to see her with someone really fun, though. God knows Sean isn't Mr. Fun Times.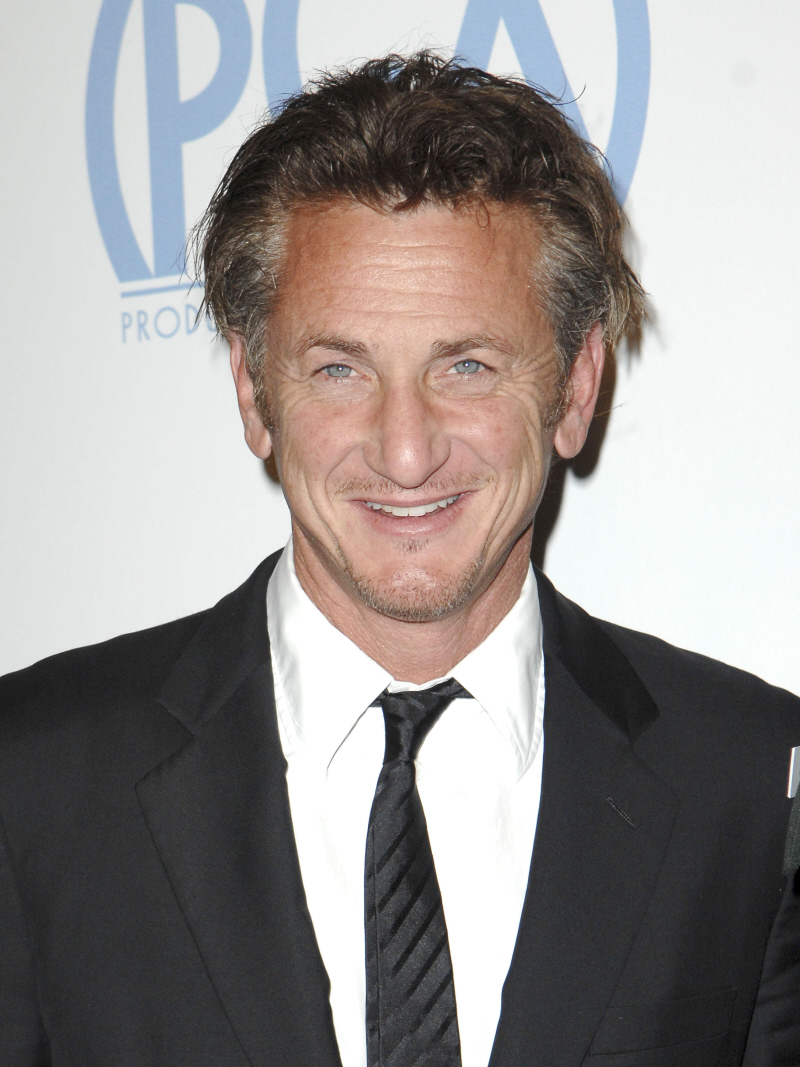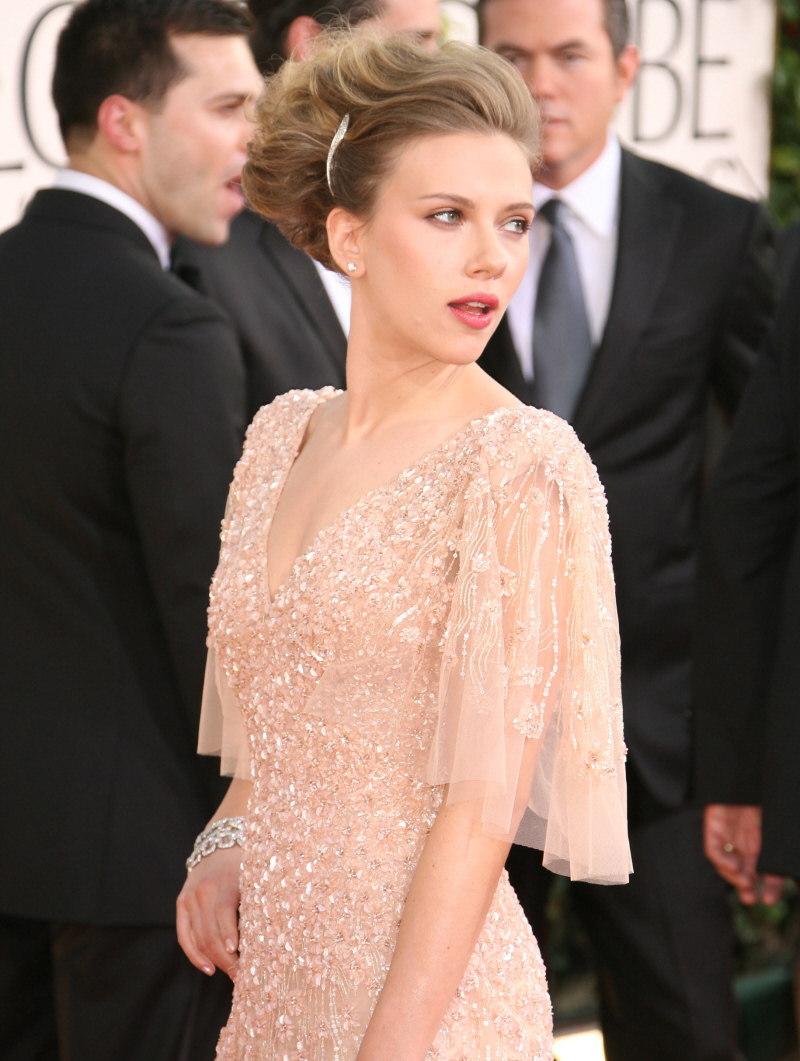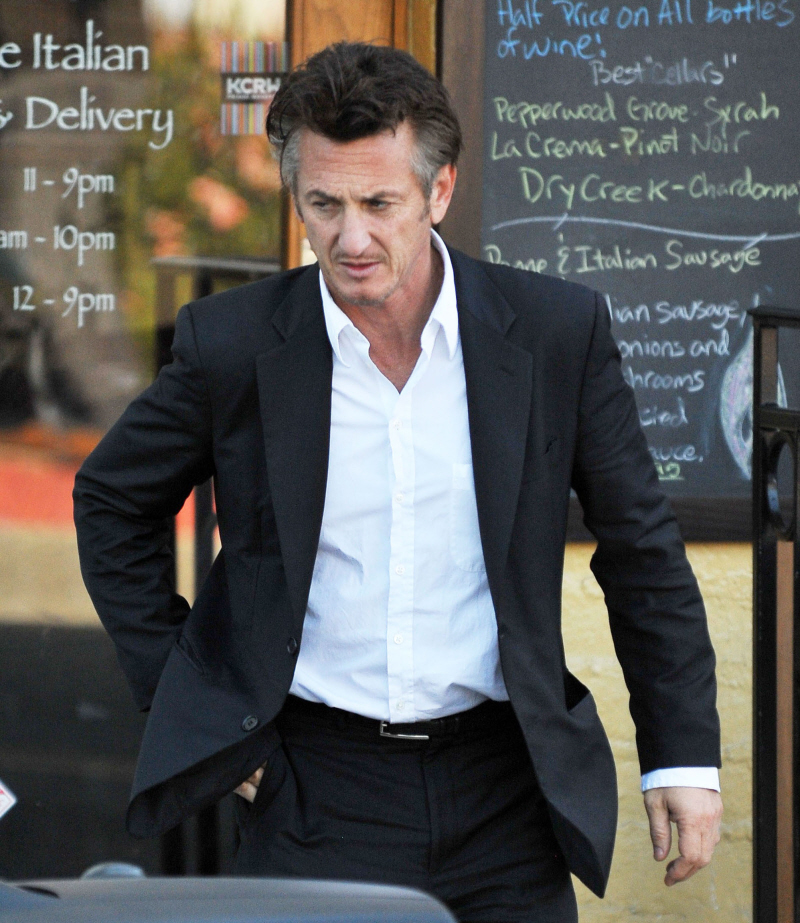 Photos courtesy of WENN.