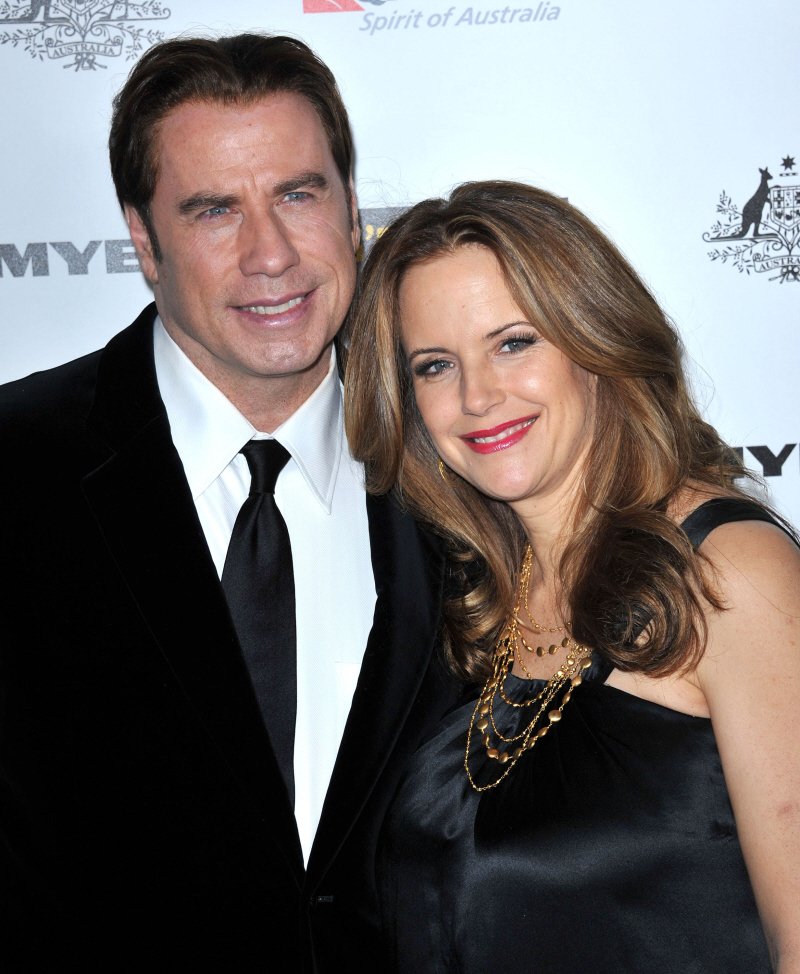 Noted hetersexual John Travolta has a reputation for loving dark, swarthy, young, nubile men, preferably in spas. In fact, the idea of John's unyielding love of these sweaty, lithe, vaguely ethnic man-biscuits was so powerful, that I thought he only really "enjoyed himself" (allegedly) in spas, and he only really picked up men in spas. But no! Travolta is not ONLY about the spa dong. He also has a taste for waiter dong, at least according to The National Enquirer (a tabloid on the forefront of all things spa dong-related).
Awkward moment at a San Fernando Valley China bistro when John Travolta acted just a wee bit too interested in handsome mid-20ish waiter – and embarrassed wife Kelly Preston kept her head buried in the menu!

My SpyWitness reports that when John learned his studly server was an aspiring actor, he asked what projects he'd worked on, who represented him, etc. – and then flashed that award-winning smily and asked: "Could you give me your phone number? I might be able to help you out."

Just a wee bit creeped, the waiter handed Travolta a pen and they chatted a good 10 minutes as the star jotted his info and promised to phone – wile Kelly's nose stayed totally glued to the menu. Said my source: "The waiter told me it really bothered him that Kelly never even looked up at him – not once!"
[From Mike Walker's gossip column in The National Enquirer]
Kelly didn't look up because she's seen it all before, and how. She probably wrote the waiter her own little note: "You're not the first waiter dong, and you won't be the last. Just close your eyes and think of Xenu."
But yes, I totally believe this. I believe this is Travolta's player game. He picks up pretty-boy waiters in front of his wife and he hands out his phone number with promises that those waiters will get some kind of career help. It's kind of sad. Travolta was a lot more fun when I thought he was just boning randoms in the spa.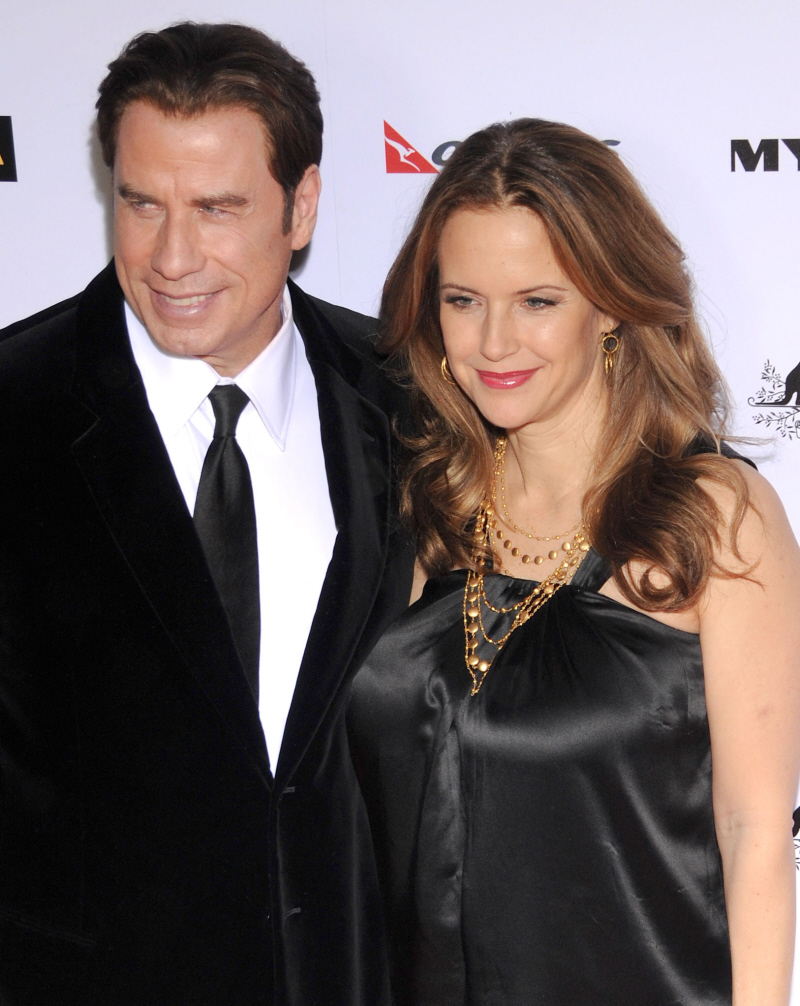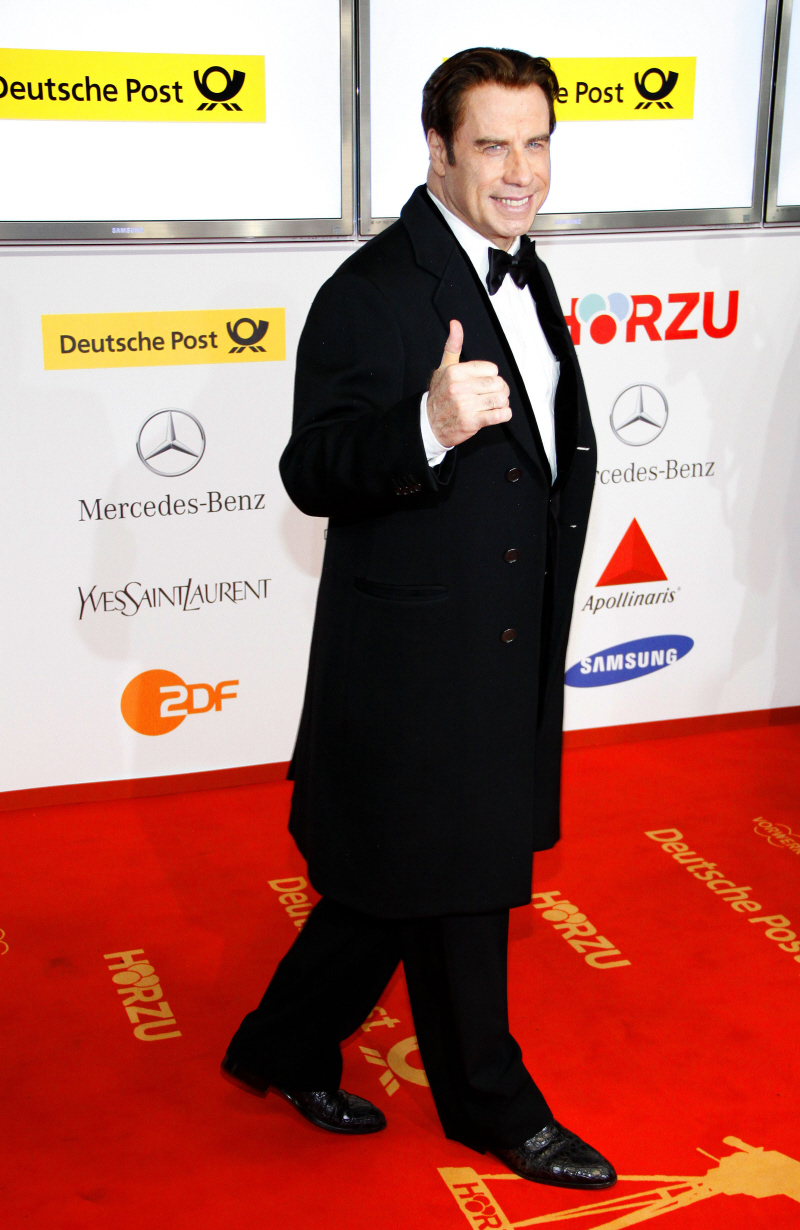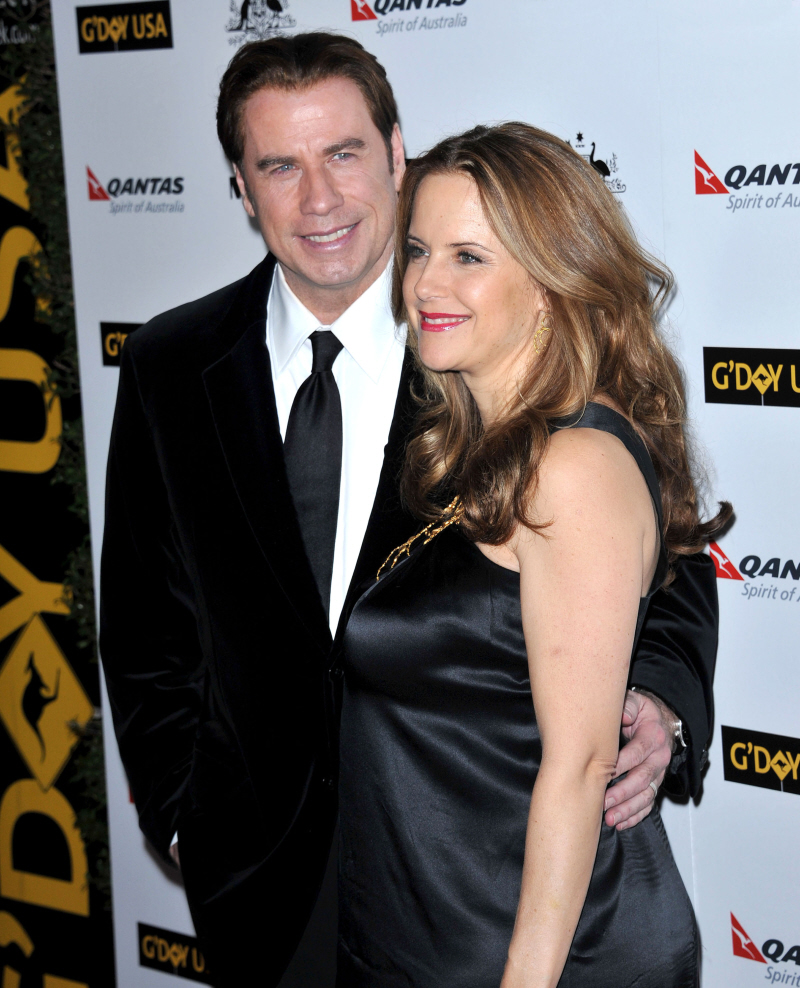 Photos courtesy of WENN.