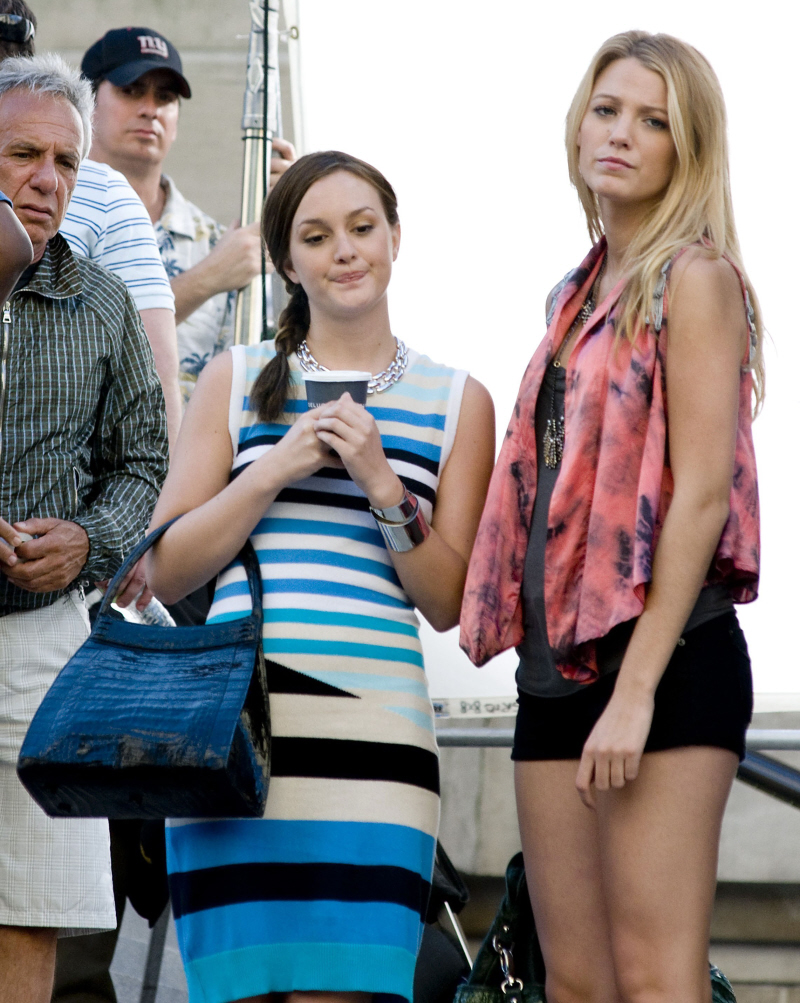 Stories about diva discord have plagued Gossip Girl for the three years the show has been on the air. Just last year, the Enquirer had a story about Blake Lively and Leighton Meester trying to one-up each other on set and off, especially when it came to fashion, career and media. Now In Touch Weekly has another variation – their sources claim that Leighton is the good girl, the professional who simply likes having a job, while Blake is the diva who fancies herself a major star, to the point where she thinks she's too good for Gossip Girl:
The tension between Gossip Girl beauties Blake Lively and Leighton Meester is going into overdrive, according to a setsider, who says the acresses are complete opposites.

"Blake is a huge diva! She sees herself as the star of the show," says an insider. "Leighton is pretty low-key."

According to another insider, the two women "totally avoid each other between takes. Blake's been getting a lot of attention this year – she's done a movie with Ben Affleck and another with Ryan Reynolds…she's talking about leaving the show, and Leighton and other are really fed up."
[From In Touch Weekly, print edition]
Since I don't watch Gossip Girl, I'm not going to make a judgment call on who and who is not the star of that show. It was my understanding that while Blake might get top billing over Leighton, Leighton has more of a fan-base. And while Blake might get to say "I worked with and under Ben Affleck," Leighton is no slouch either. Her starring role (with Minka Kelly) in The Roommate just came in number one at the box office last weekend. While The Roommate got awful reviews (just as Country Strong did, which Leighton also had a part in), having a number one movie will be good for Leighton's career. So the next time Blake rolls her eyes and says "God, I wish I was on a set with Ben Affleck right now…" Leighton should be all "Yeah, I wish you were too. STFU or GTFO, Bolt-Ons."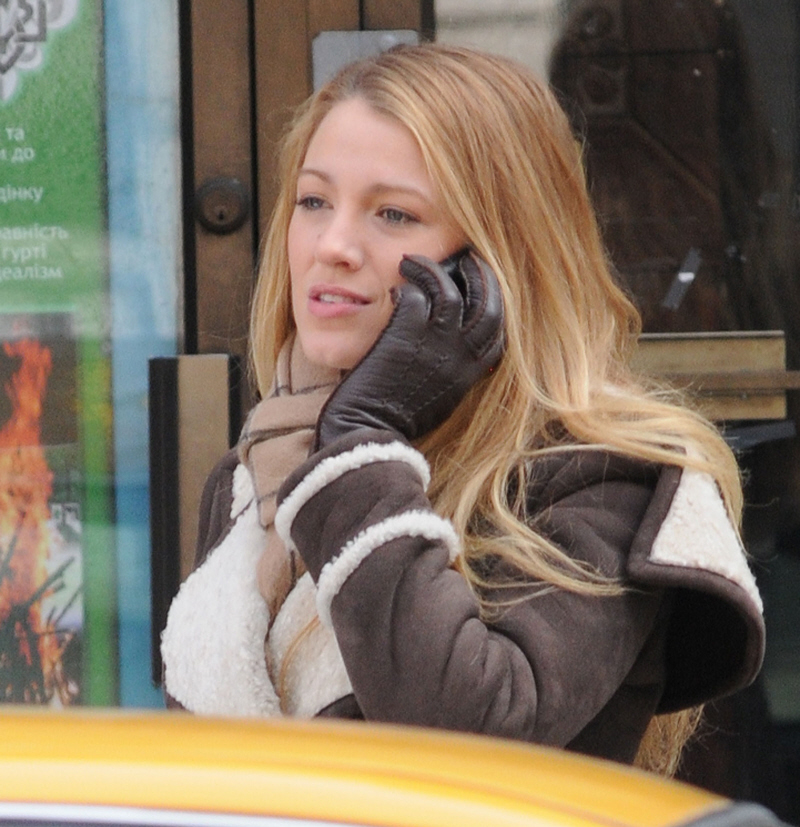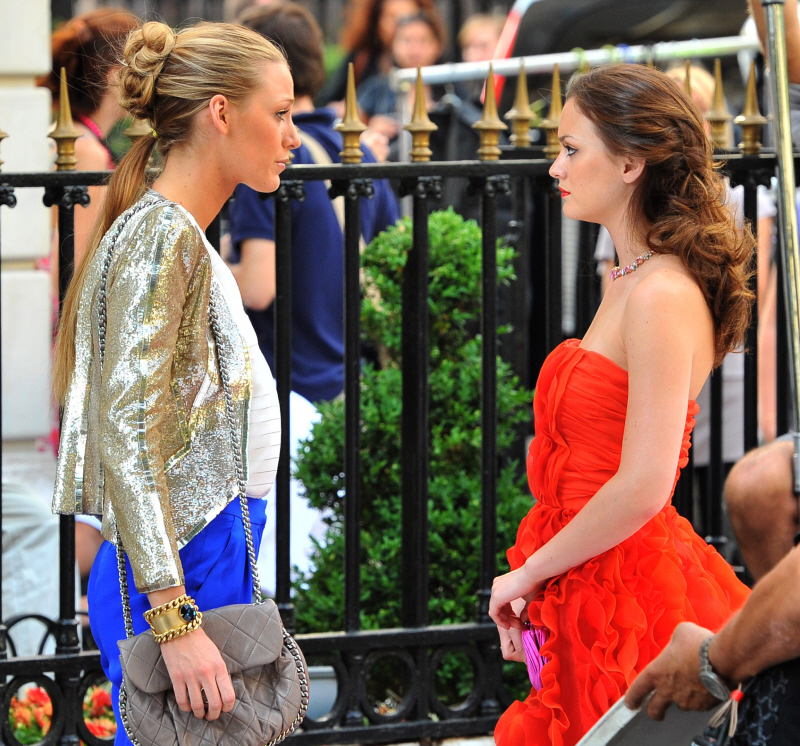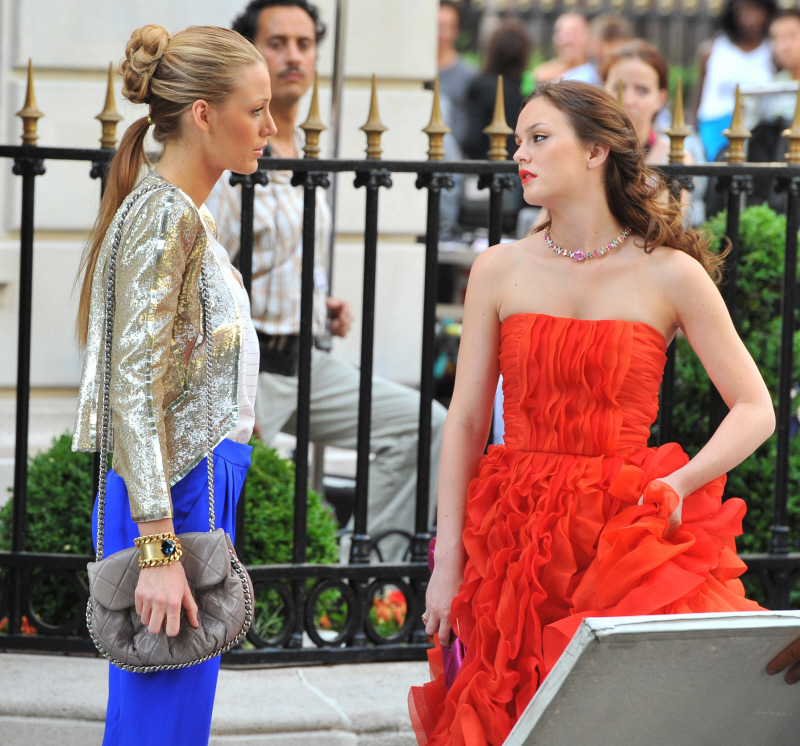 Photos courtesy of WENN.