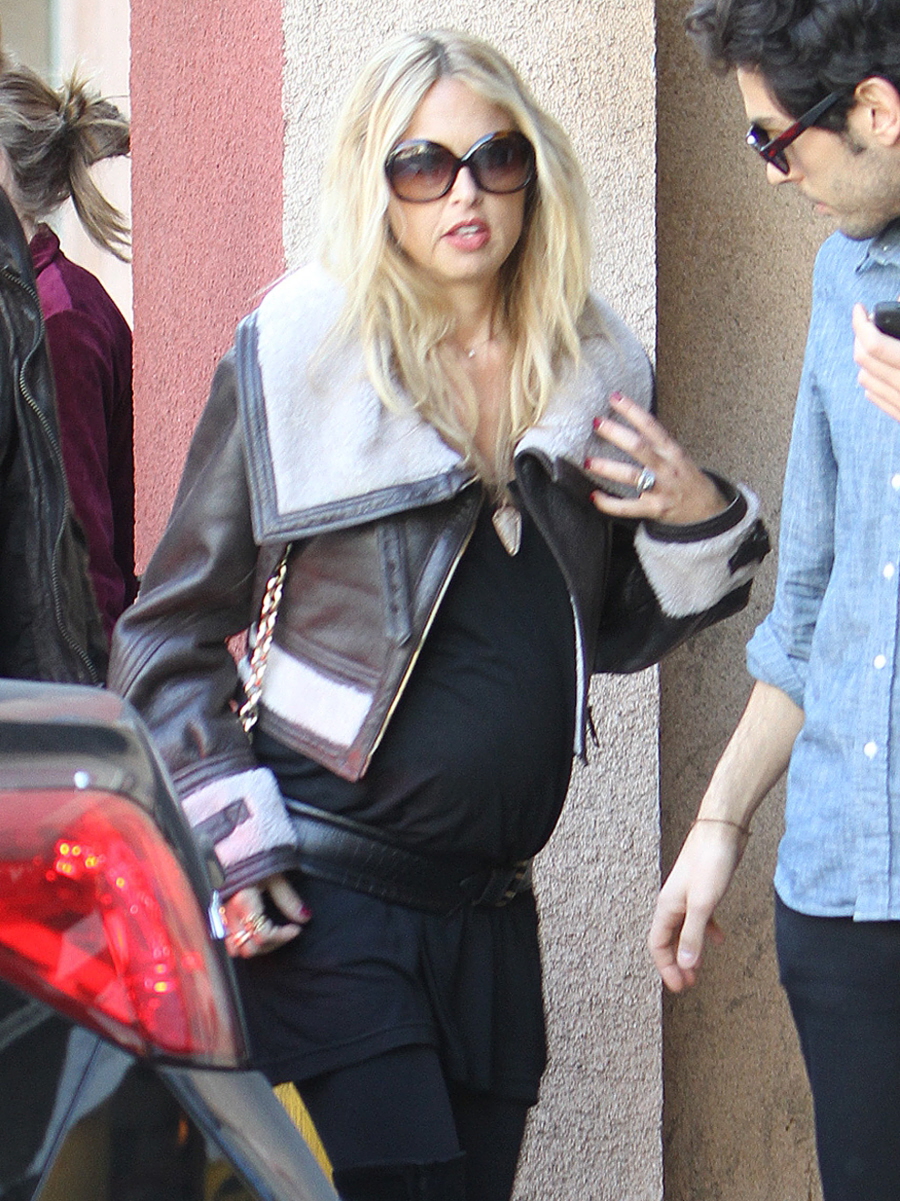 As many of us have already noted, Rachel Zoe is very, very small for a woman who is (allegedly?) eight months pregnant. Now In Touch Weekly is getting into it, using a doctor who has never treated Rachel (God, I hate when the tabs do that) to explain why Rachel should feel bad about not gaining more weight. Her friends make one bad point and one good point, though. The bad point: Rachel "isn't used to eating three meals a day." Well, suck it up, Zoe. Give your baby something to eat other than two servings of grapefruit and Slim-Fast. The good point: Rachel may be bigger than we think, but she's just using really cleverly draped sacks to hide her weight gain. I might buy that one.
Rachel Zoe recently confessed to her pregnancy cravings: love-calorie strawberries and grapefruit. Perhaps that's why Zoe's silhouette is still so shockingly slim, even though she's eight months along.

Dr. Howard Kurtz, a NYC ob-gyn, estimates that Rachel has gained only around 15 pounds, which he says is on the very low end of the healthy range for someone as far along as she is. Dr. Kurtz says that a woman with her build should have gained "about 15 pounds to 25 pounds" by this point, or Rachel risks delivering a baby with low birth weight.

One friend says that Rachel is "not used to eating three meals a day, so it's very difficult. She says she's not much hungrier than she was before."

However, the friend adds that her husband "is making sure that she is eating right."

Another friend suggests that her apparent lack of a bump is just an illusion: "She's a fashionista. I think she's trying to dress a certain way to cover it. The baby's very healthy, and she's taking off work soon."

Although not before the Oscars, for which she's styling co-host Anne Hathaway. Rachel told a reporter: "I have a lot coming up, so the baby's not allowed to go anywhere yet!"
[From In Touch Weekly, print edition]
If God is listening (why would he/she?), I'd like to make a special request, in the name of justice: Please make Rachel go into labor Saturday morning before the Sunday of the Oscars. That would be perfect. Please? Oh, and God? Can you help me out with some lottery numbers?
One more thing – I read earlier this week that Anne Hathaway pays Rachel Zoe a friggin' fortune as a stylist. One source said the styling fee for the Oscars is "astronomical". Really? Because although Anne has her moments, I would never consider her one of the best dressed starlets. Anne should let me dress her. I'll make her look fab, and it won't cost a fortune.
All of these photos are from the last five weeks, by the way. So she's 7-8 months in these pics.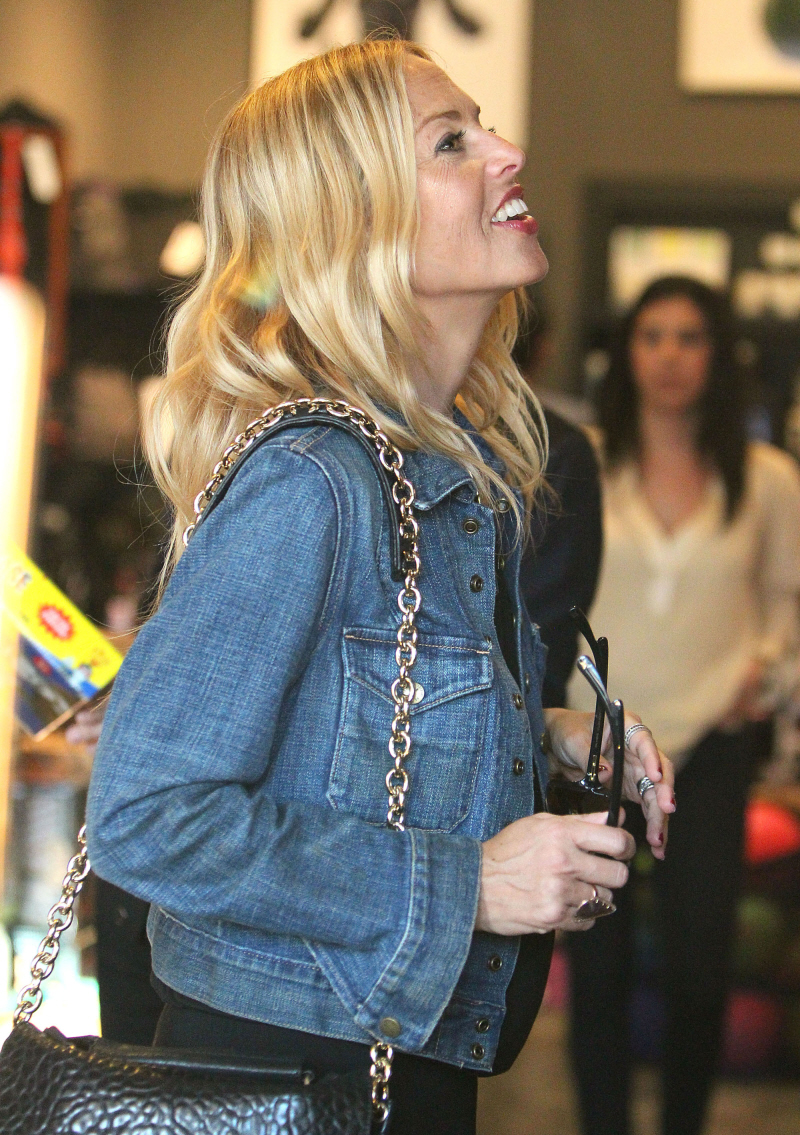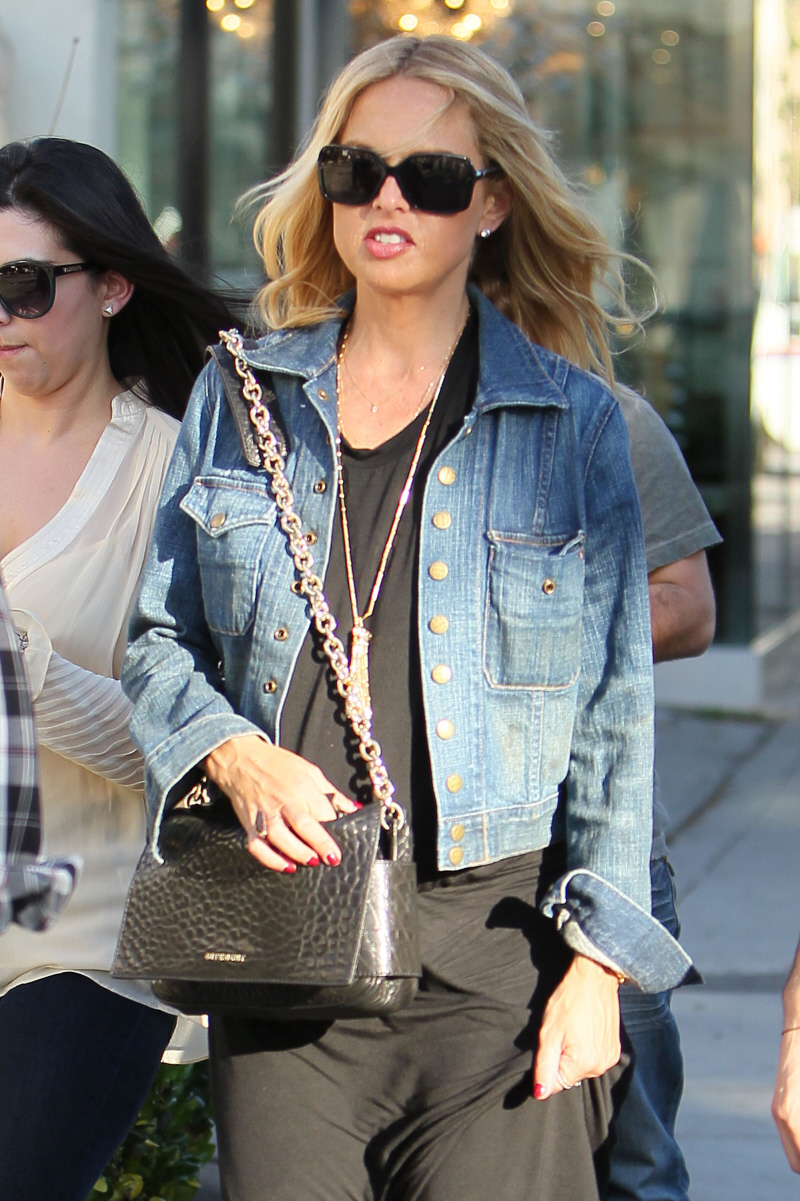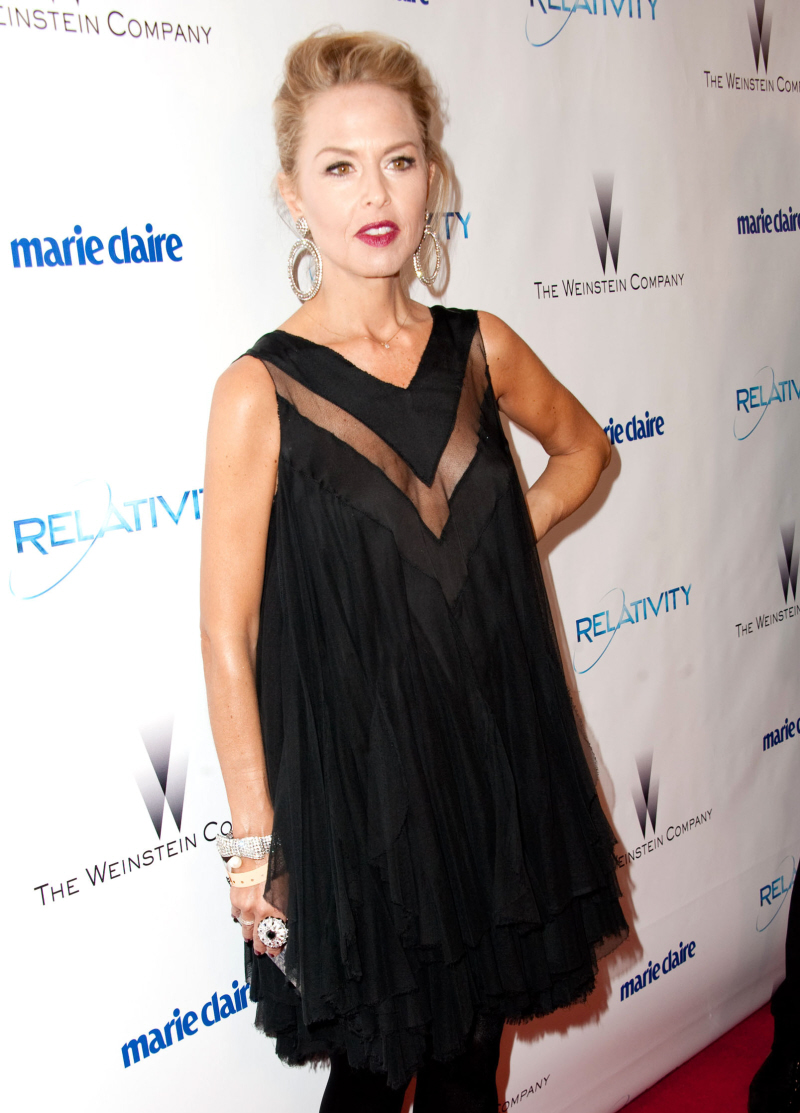 Photos courtesy of Fame & WENN.