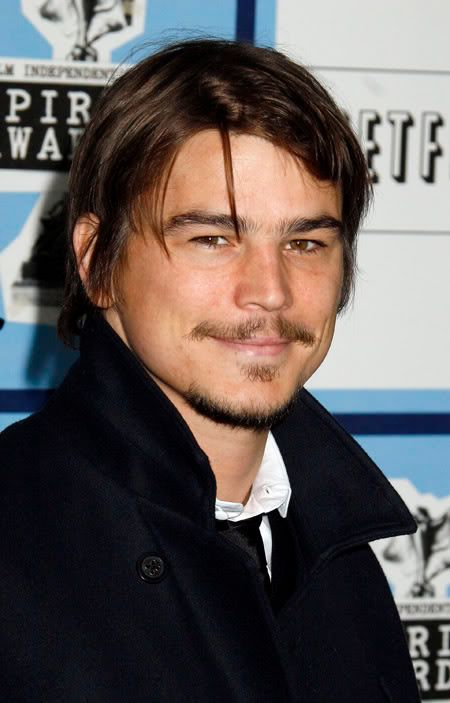 Josh Hartnett is suing over a story that originated in British paper the Daily Mirror that claimed he was caught on closed circuit TV having sex with a woman in the library of a London hotel. Hartnett is seeking damages from the paper and a public apology. His lawsuit calls the story a "complete fabrication" and "defamatory." Harnett is set to star in the London stage production of Rain Man as Tom Cruise's character, the yuppie Charlie Babbitt who ends up on a road trip with his autistic brother.
Hollywood actor Josh Hartnett is taking the Daily Mirror newspaper to court for alleging he had a "sexual dalliance" in a public area of a London hotel.

The 30-year-old, who is about to star in a West End production of Rain Man, said through his lawyers that he is seeking damages for defamation.

Hartnett is also seeking a public apology, according to the statement.

The Mirror story claimed that the actor was filmed on CCTV footage with a woman in the library of a Soho hotel.

It went on to allege that workers witnessed the incident.

The allegations are "not only untrue but a complete fabrication", said his legal representatives, adding they were "defamatory and unsubstantiated".

They also said that the story had been republished around the world.
[From BBC]
Good for Hartnett for taking a stand against a fake story. The 30 year-old actor was born and raised in Minnesota and is a vegetarian who is active in environmental causes. According to IMDB Hartnett has one movie coming out later this year and three films due for release in 2009. He's aiming for more credibility in his career and wants to protect his public image.
He did do that moderately raunchy 40 Days and 40 Nights film in 2002 about not having sex for over a month. Maybe the people who wrote the story had that movie in mind when they came up with the idea of him having sex in the library of a hotel. Instead of denying it through his rep or blogging about it he came out with guns blaring and filed a lawsuit. He wants to get the word out that it definitely didn't happen and might assume there's no other way to change people's opinions of his rumored propensity for near-public sex. The more Internet savvy among us would be convinced by a well written entry on MySpace, and it would have been a lot cheaper for him. He might come away with a cash settlement to donate to his favorite charity, though, and you can't beat that kind of PR.
Josh Hartnett is shown at the Independent Spirit Awards on 2/23/08. Credit: Adriana M. Barraza / WENN