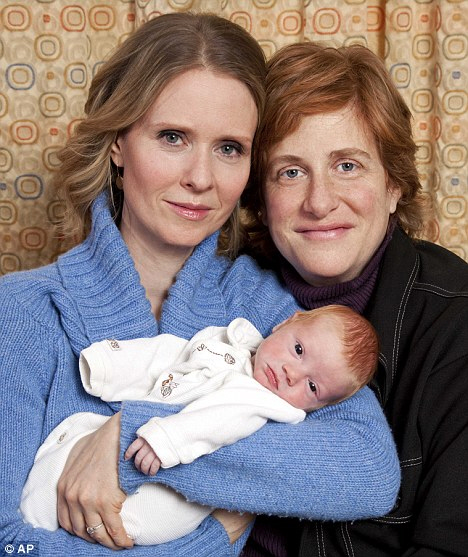 Last week, Cynthia Nixon and her partner, Christine "Rojo Caliente" Marinoni announced that Christine had been pregnant all this time and had just given birth to a son. They really kept the whole thing under wraps, but now that little Max Ellington is here, Cynthia and Rojo have no problem sharing their joy. They released this wonderful photo that is so full of ginger, it should be against the law. Max is going to look like Prince Harry, you know it.
Baby in the city. Cynthia Nixon, 44, and fiancee Christine Marinoni released the first picture of their son, Max Ellington Nixon-Marinoni, yesterday.

Marinoni, 43, gave birth to the babe last Monday, and the couple, who began dating in 2004 and announced their engagement in 2009, have not made public any details of the baby's biological father.

Nixon has two children — Samantha, 15, and Charles, 8 — from her previous relationship with Danny Mozes.

"Maybe I'm just lucky, but I feel like Christine is so amazing with our kids — because they're our kids," the Sex and the City star told The Advocate last year. "I feel like falling in love with her is part of being amazed at how she makes our family so much better."
[From Us Weekly]
Congratulations to the happy family! I kind of like the way Cynthia and Rojo did it – keeping the pregnancy quiet, but being open about the baby when he came. It's nice.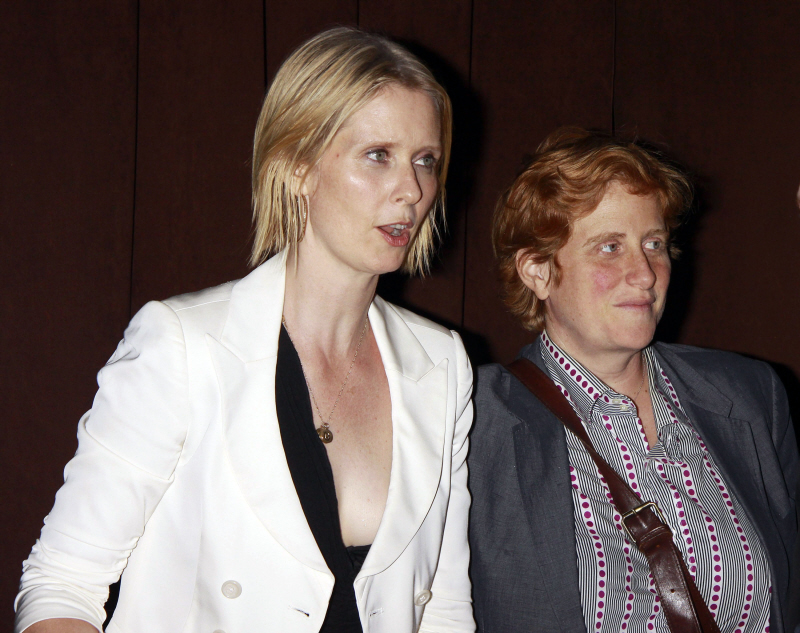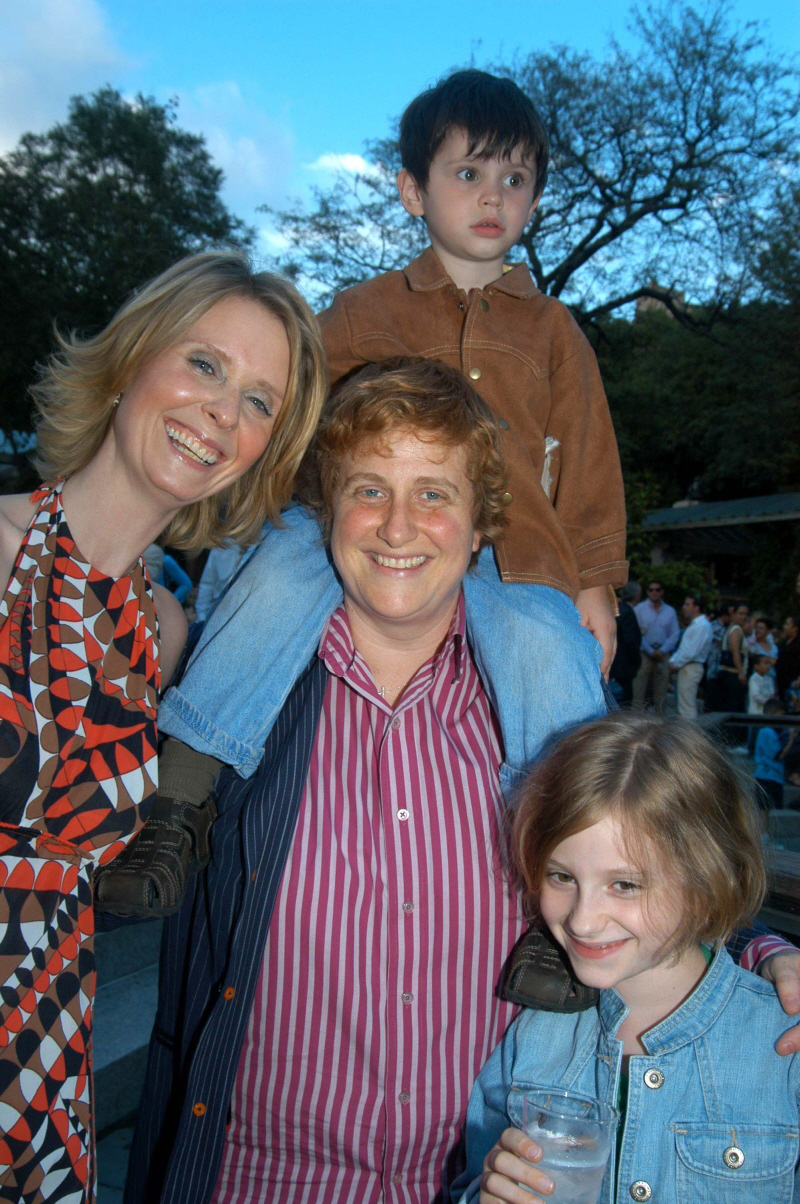 Additional pics by WENN.