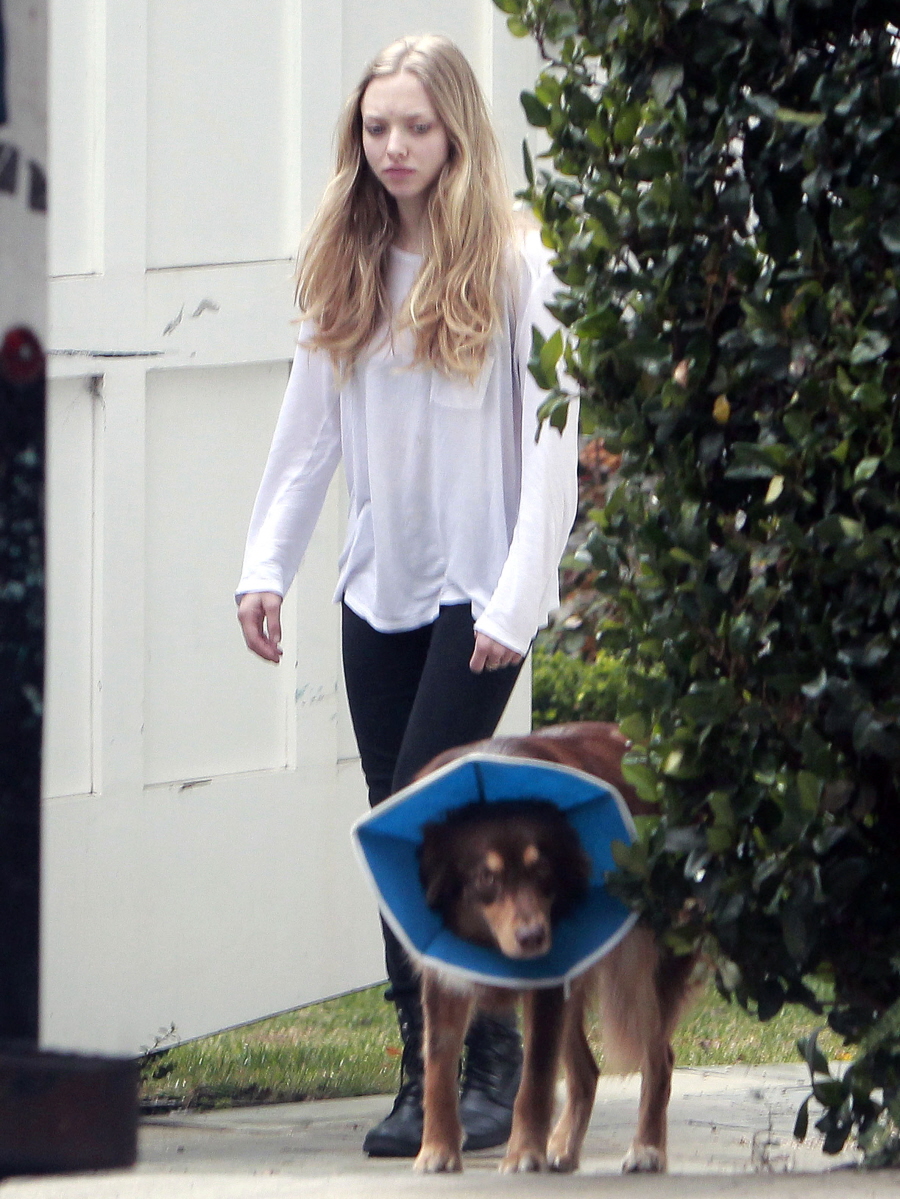 It's not like Amanda Seyfried is super-interesting. Her relationship with Dominic Cooper should have been more tabloidy, what with rumors of his constant infidelity, and then his apparent hookup with Lindsay Lohan last summer at the Cannes Film Festival. It should have been a bigger story when they broke up, but it wasn't. And then when Amanda moved on to Ryan Phillippe, another noted womanizer, it should have been bigger. But it wasn't, and it's looking more and more like that relationship fizzled out, what with reports of their fighting and "cooling off" – not to mention Ryan Phillippe hitting on Rihanna. These are photos of Amanda "moving in" to her new Hollywood home, according to Fame Pictures. Fame notes that she moved in without the help of Ryan. So… yeah. They're over, I think. In addition to yesterday's Us Weekly, In Touch is also reporting this week that Ryan and Amanda are "on the rocks" and that she's back to "hanging out" with Dominic Cooper. This chick… has the absolute worst taste in men.
But she has great taste in dogs!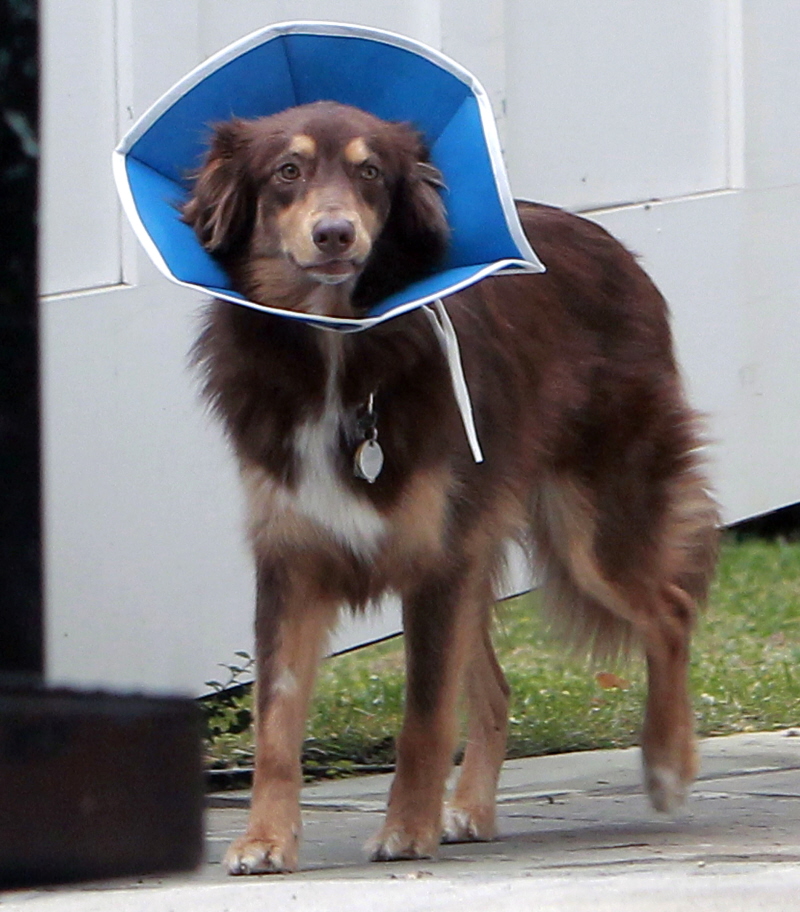 Look at that face!! God, I love this puppy. This puppy is the best, most interesting thing about Amanda. This puppy got into some trouble. Look at his face – that's the face of a Bad Dog. That's the face of a puppy who got into some mischief and now has to wear an Elizabethan collar. My old dog (who passed away several years ago) had to wear a plastic cone collar at one point too – but his was really budget, just plain old hard plastic. This cone looks fancy. Too fancy for a Bad Dog.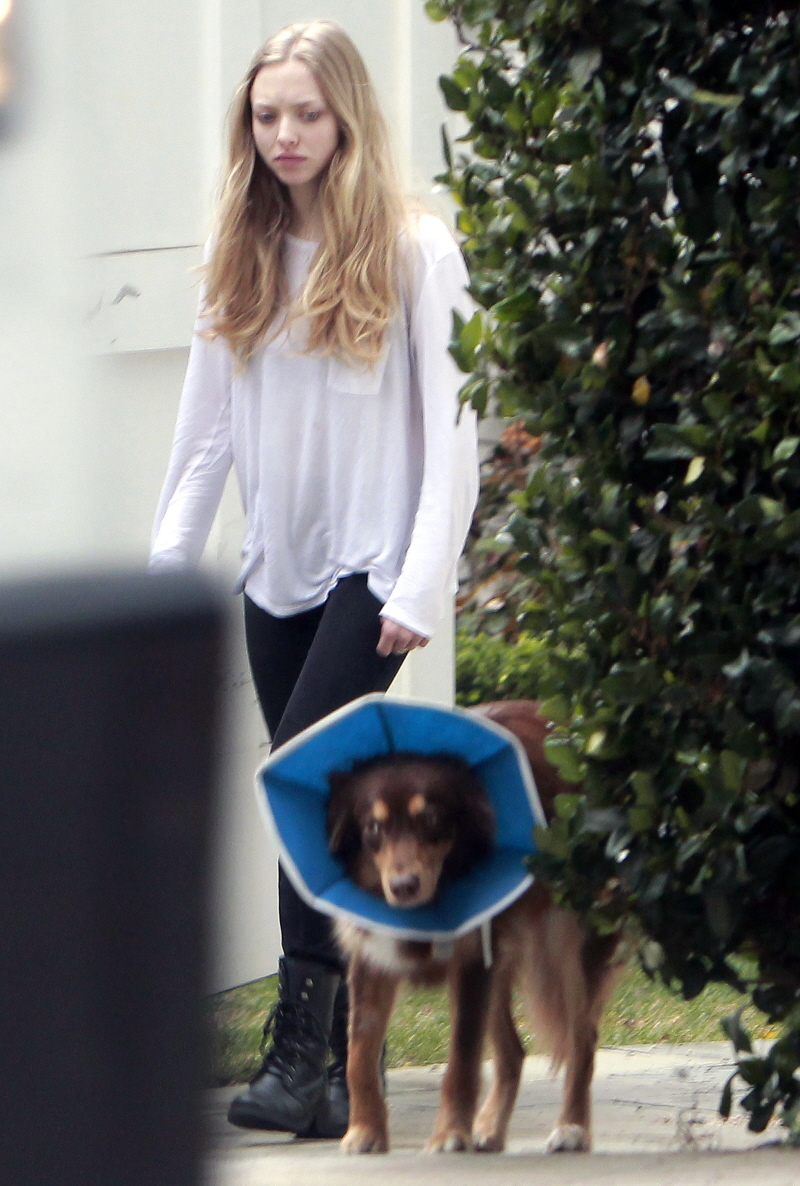 Photos courtesy of Fame.