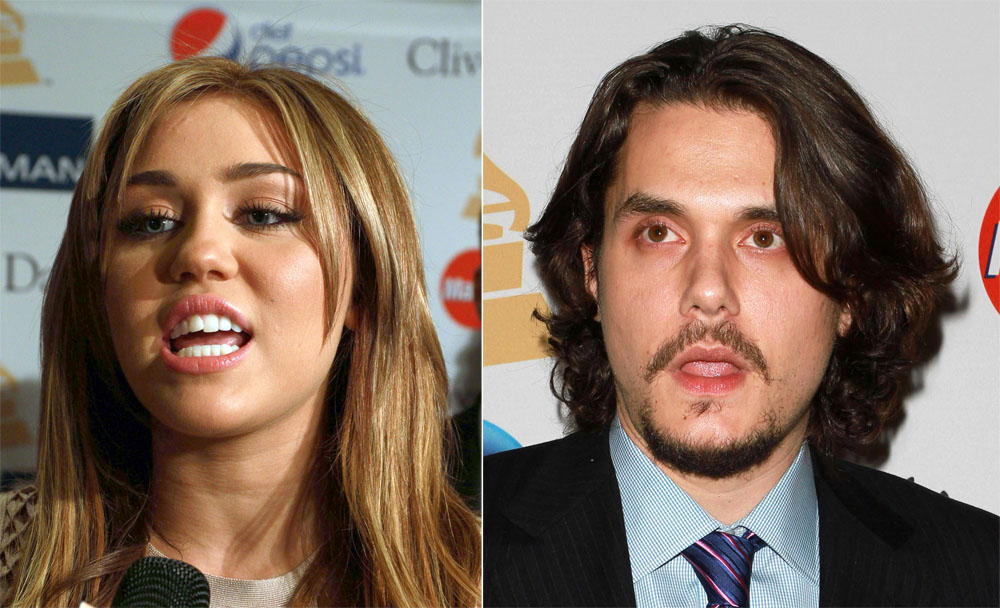 I have a story that will make you a little bit sick to your stomach. Note: Last night I had a serious case of cramps plus some really bad Chinese food, and I was sick for hours. But I really think it's this story that made me pukey. According to Star Magazine (via Jezebel), Miley Cyrus and John Mayer might have something going on. They were at some of the same events over "Grammy weekend" and there was some flirting, some touching, some twanging, some douching, and some kissing going on. Oh, here comes the nausea.
Star – Miley Cyrus and John Mayer are "Made For Each Other."

Apparently they were getting all touchy-feely over Grammys weekend, and she was following him around all night at Clive Davis' pre-Grammy party.

"She followed John around all night like a puppy dog," says an eyewitness. "She put her arm around his waist, and even grabbed his behind," and Mayer "reciprocated."

"Things got even hotter between them the following evening at the Grammys," says the source.

Backstage at the Grammys, Miley was rubbing John's back, and when he thought no one was looking, he leaned over and kissed her.

"It was quick and intense and a bit shocking, but it also seemed sweet," an eyewitness claims.

"Afterward, Miley slapped his butt and told him, 'You rock!'"

Miley has told friends that she believes she can make John a one-woman man, and thinks they are great together because she's as wild as he is.
[From Star via Jezebel]
Take a moment and let the dry heaves subside. Now, tell me this: it makes sense, right? John Mayer is the King of Douche Predators. And after his dalliance with Taylor Swift, we know he's down with sketchy jailbait little girls. If this Mayer/Miley thing is happening… well, I think Mayer might have met his match. It will be epic. However, I should note: Gossip Cop has an unnamed source, a "friend" of Miley who claims that this whole thing is "not true" and that they "only said 'hello' in passing." In any case, you know this will make The Mullet cry.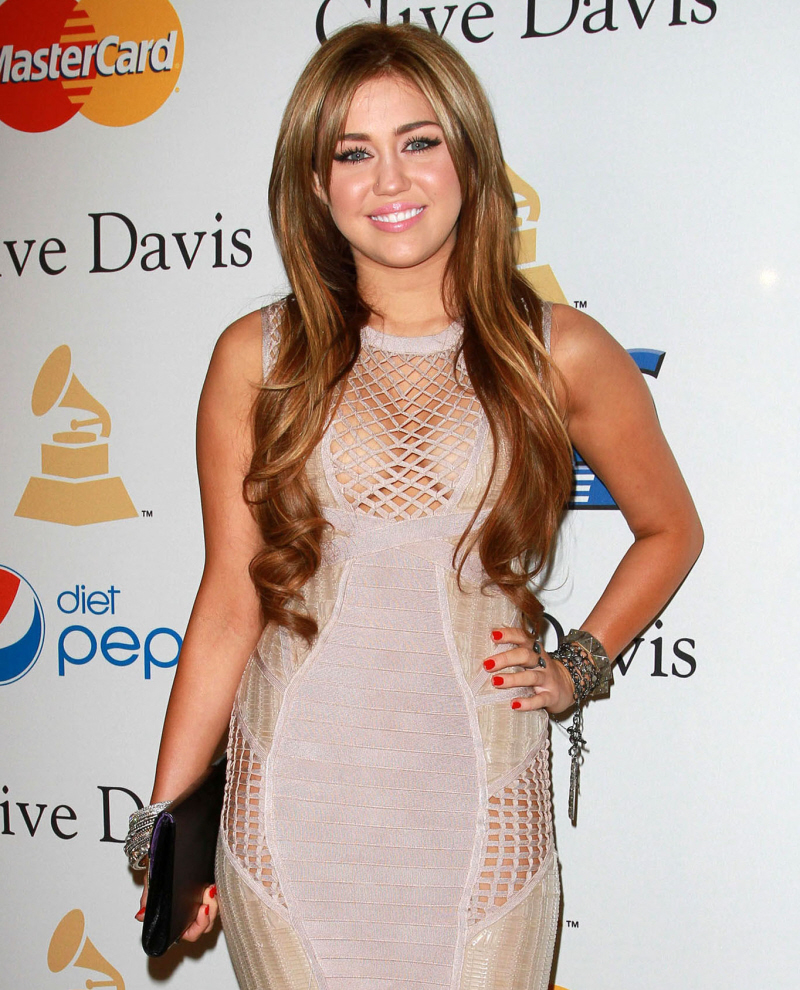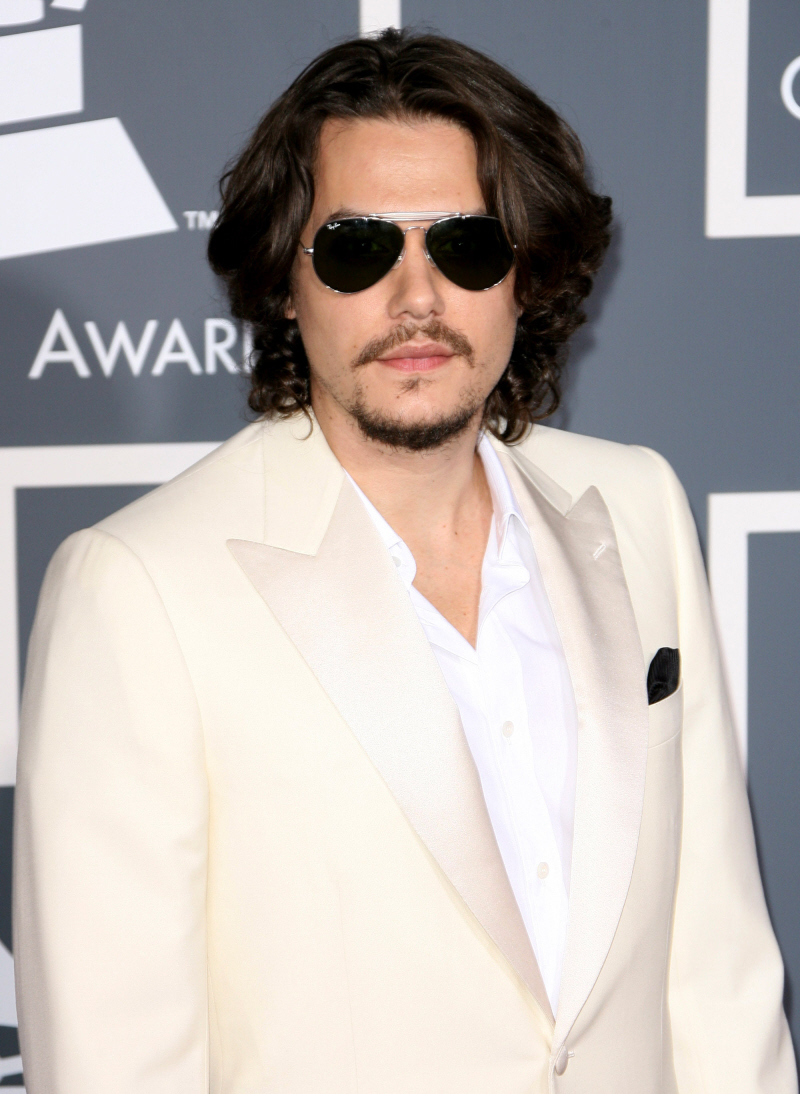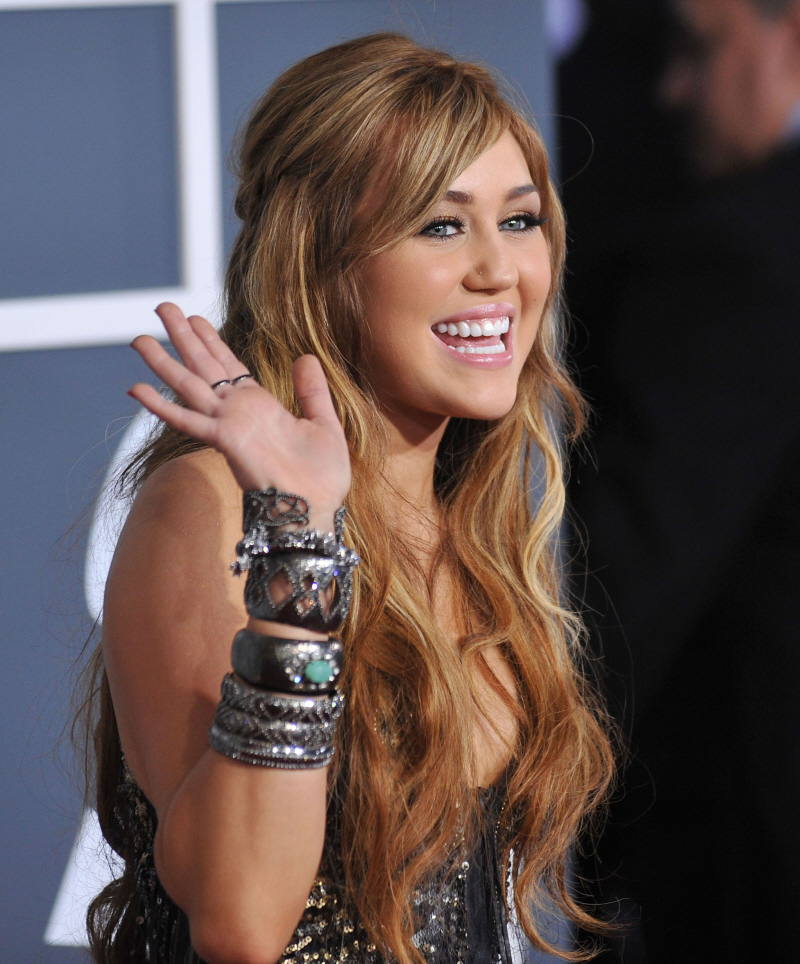 Header: John Mayer and Miley Cyrus are shown on 2/12/11, plus additional pics. Credit: WENN.com