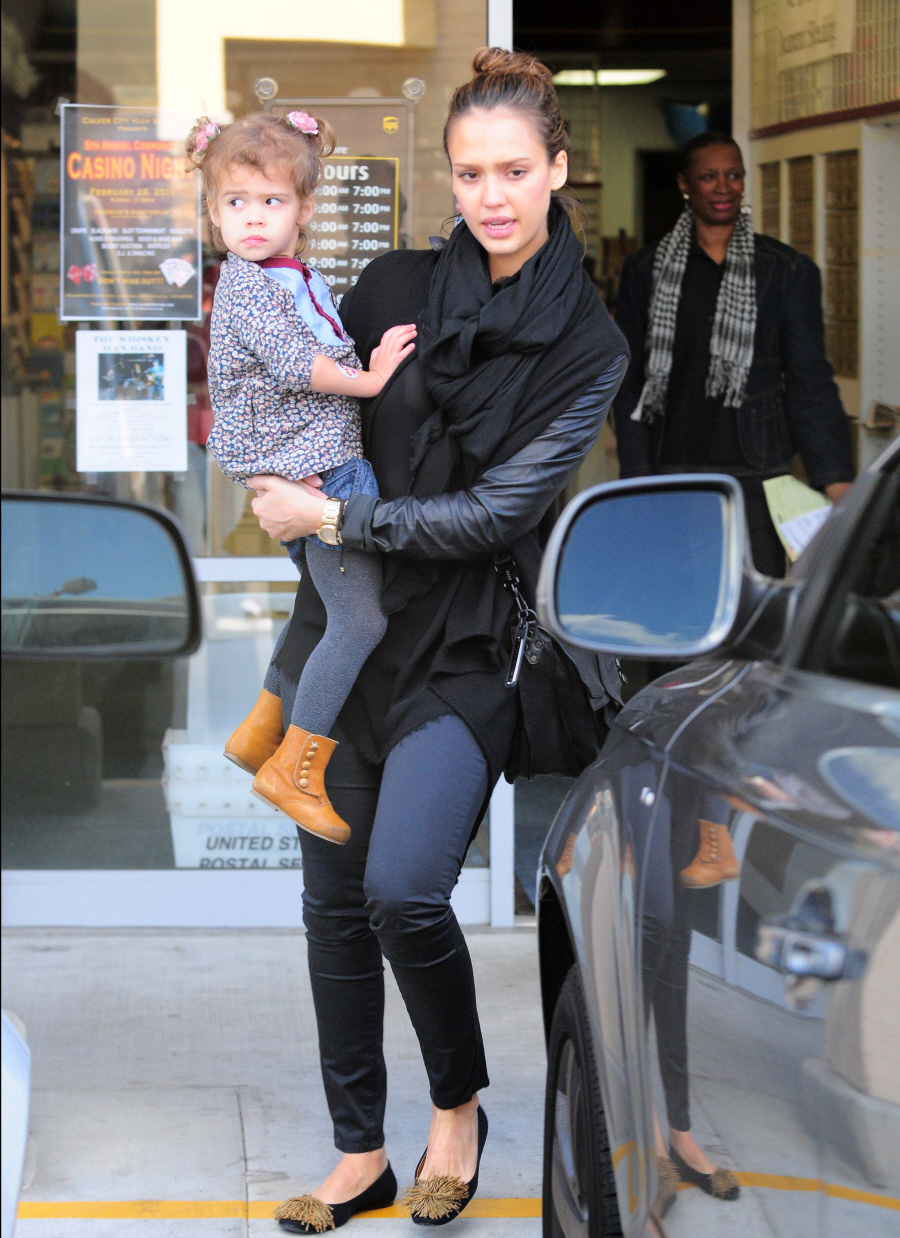 These are newish photos of Jessica Alba and Honor Warren on Thursday. It was Jessica's second oddly paparazzi-friendly outing since announcing her second pregnancy on Wednesday. Alba's husband Cash Warren was tweeting about it hours after Alba announced the news on Facebook. First: Cash has a Twitter account. Quick, name his job! You can't, right? Anyway, he tweeted: "Can't tell you how much the positive tweets mean. Smiles from ear to ear. lots of love back at cha." Then, Alba tweeted: "Ok ya'll…have a great night. And again I can't thank you enough for all of the wonderful messages you sent me today."
Meh. At this point, that's all Alba gets from me. I hope she's healthy and happy and that her pregnancy goes well, but I'm not really excited about it or anything. I think it's because I just don't really get Alba. Generally speaking, her public image as a celebrity is schizophrenic, and yet so, so boring. I get it when it's someone like Jennifer Garner, who at one point had her daughters in front of the paparazzi cameras nearly every day for something like four months straight. Garner obviously sells herself on a particular image – the nice girl, the good wife (in a bad marriage), and loving mother. Her fan base is made up of women, mostly moms, who adore her and her daughters, and who demand their near-daily dose of dimples. But what's with Alba? At times it's like she's trying to do the Garner thing and try to appeal to the moms. Alba will do the paparazzi-friendly jaunts so the everyone gets photos of Honor. And then to mix it up, Alba will try to be a fashion girl, and work a red carpet like Charlize Theron… only Alba gets it wrong more often than she gets it right. And she almost always looks manufactured, like somebody just decided how she should look and she had no imput. And then after that, she'll try to do the sex-bot thing, and try to win back her fan base of horny boys and young men who have already moved on to Megan Fox or Brooklyn Decker or Kelly Brook. And then she'll mix it up and end up alienating half of Hollywood by disrespecting screenwriters and actors and anyone with half a brain. I just think she's flailing, career-wise, and she's just copying what other famous women do, all in an attempt to create some kind of persona. Am I over thinking this?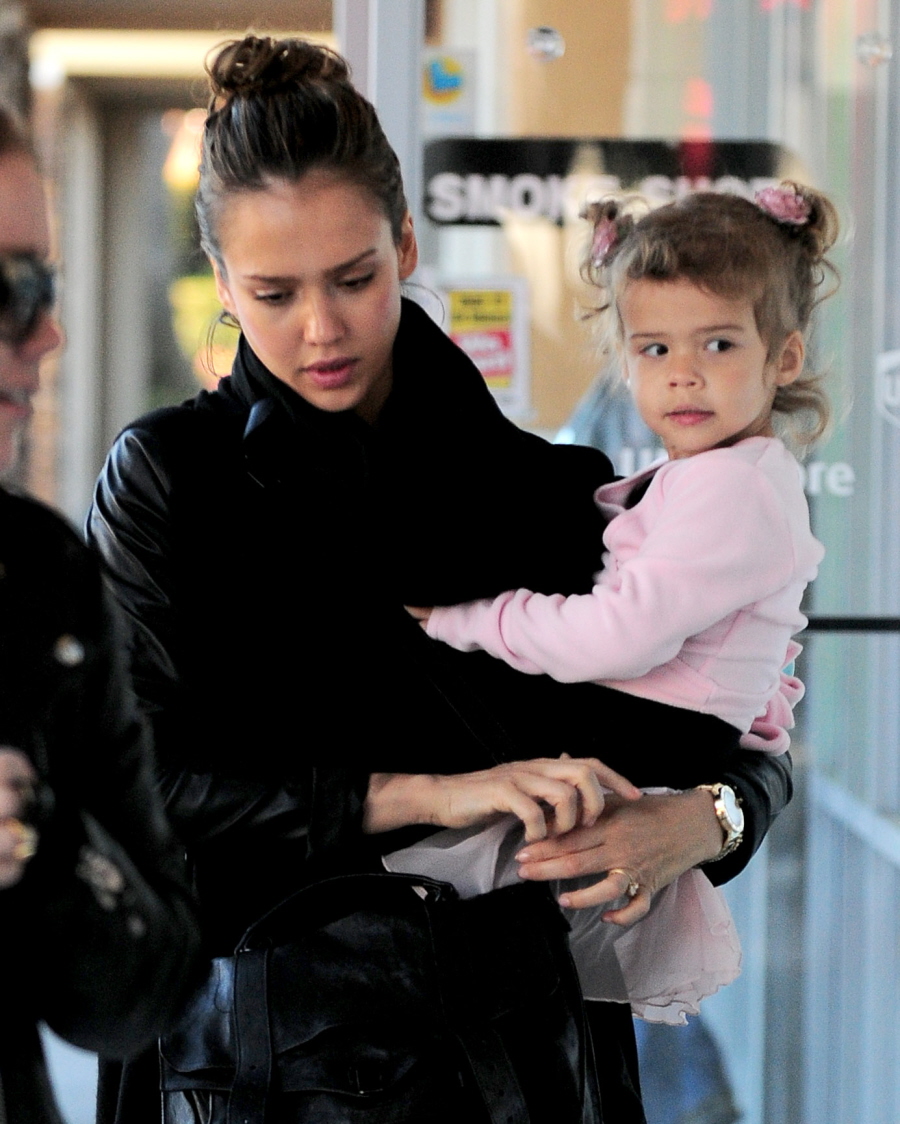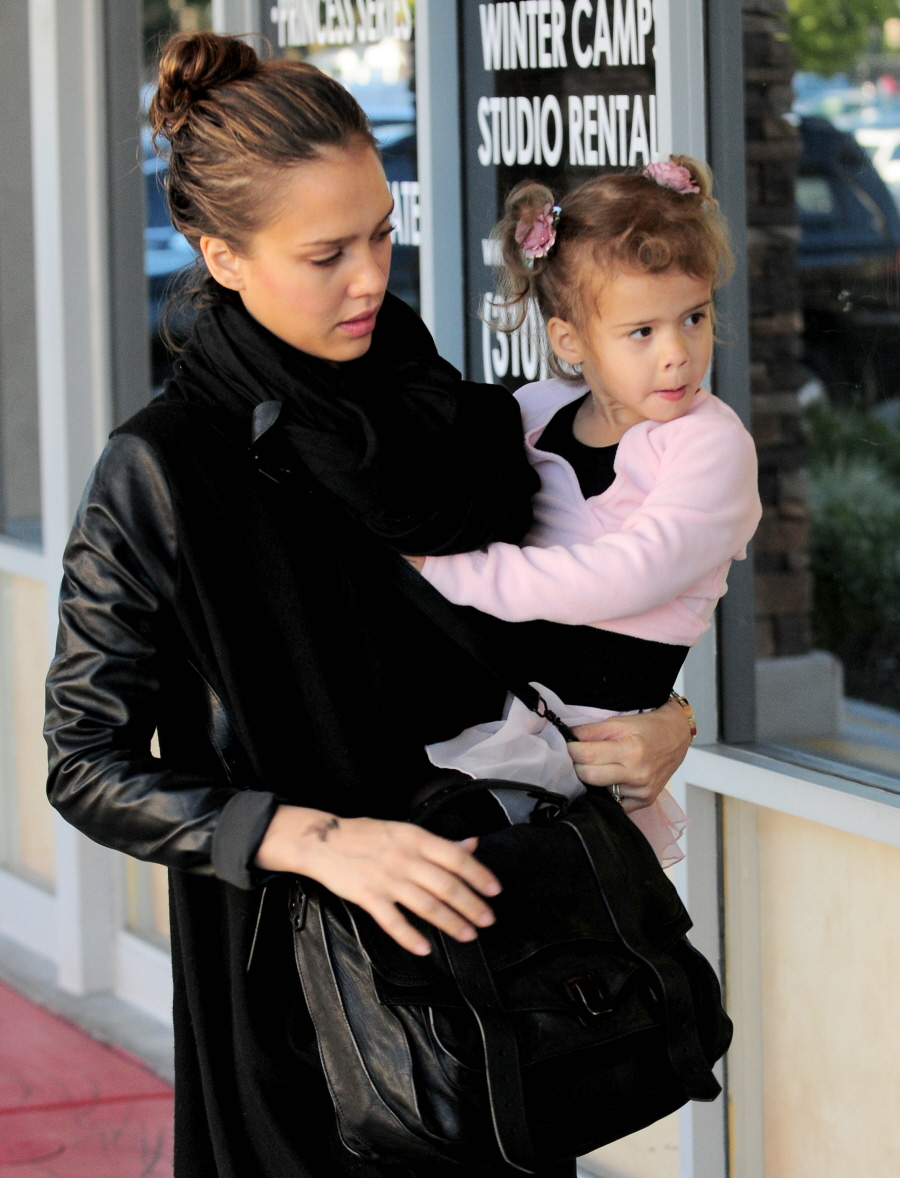 Photos courtesy of Fame.