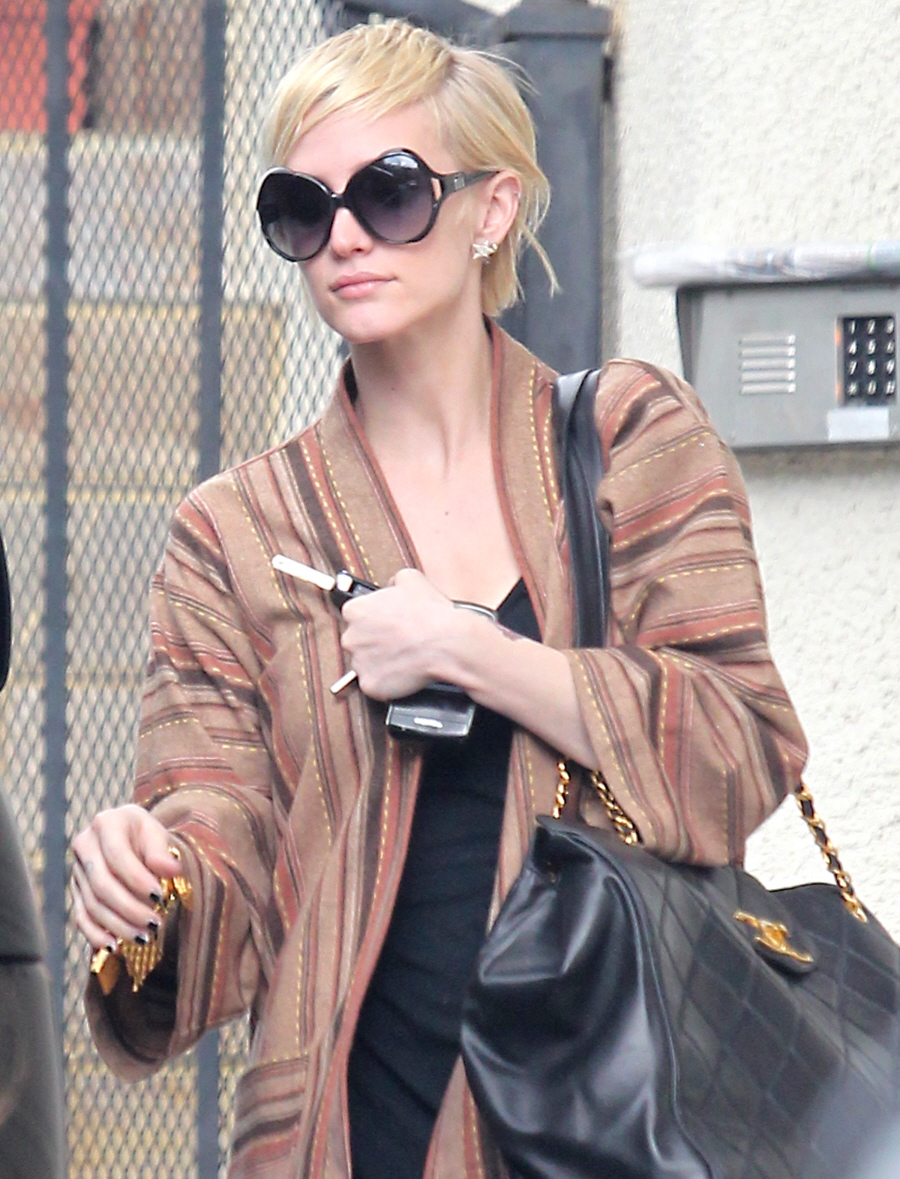 Yesterday, I had an interesting little piece from OK! Magazine that included a few choice quotes from Joe Simpson. Papa Joe was discussing Ashlee Simpson's marriage problems, and how he'll "never let his daughters be alone" whenever they're in crisis. Well, PopEater had an interesting pro-Pete Wentz story about Papa Joe too. According to a pro-Pete insider, "Just like when Jessica split from Nick, Joe is doing nothing to encourage Ashlee to give the marriage another try, if only for the sake of her son. Joe likes being the only man in his daughters' lives and is happy that Ashlee has moved back into his home [in Encino, Calif.], just like Jessica did after she announced she was leaving Nick…Joe got rid of Nick, and now he is saying goodbye to Pete. Let's hope Ashlee finds more happiness than Jessica did when she finds herself officially single again." Ouch.
Now, Even though the idea of Papa Joe forcing out his daughters' significant others is particularly juicy, I have to admit, I don't completely buy it. I think Joe stage-manages Jessica's relationships, sure, but Jessica is now and has always been his blatant favorite. I just don't see him as super-involved with Ashlee. And maybe Ashlee is the one who needs his help, even more than Jessica. Us Weekly has another pro-Pete story too – and this one is all about Ashlee's alleged late-night problems:
When the going gets tough, the tough go partying — at least Ashlee Simpson does. Although their Feb. 9 divorce announcement took many by surprise, pals close to Simpson and husband Pete Wentz tell the new Us Weekly that the spouses of nearly three years "have been talking about splitting up forever."

Simpson, 26, had coped in part with the impending split by having some late, late-night fun. "Ashlee has been out late partying for the past few months," says one insider.

Specifically, the singer-actress — and mom to son Bronx, 2 — hangs with a crew of pro skateboarders in San Clemente, Calif., and returns home at sunrise.

"She would lose track of time," the insider says. A source says a part-time nanny helps look after Bronx, and in her divorce filing, Ashlee asked for physical custody of Bronx and child support.

A Simpson source says the skateboarder thing is all innocent, however. The skaters are from Joe Simpson's new show, The X-Life. "She went to the wrap party for the shoot, and Pete deejayed. They went and came back together.

Fall Out Boy rocker Wentz, 31, "started getting burnt out" by those antics, another source says. On the road with his band, he "would constantly check in on Ashlee, and he'd have his friends call the house and her cell to make sure she said she was where she said she was going to be," an insider explains. "He felt like he couldn't trust her."

Even when Wentz was at home, Simpson didn't put on the brakes. At a December 14 dinner party at the LA restaurant Eveleigh, Ashlee, "had a good amount of Belevedere cocktails… she wasn't being loud, but you could tell she was drunk." Wentz left a full hour and a half before his wife, who chainsmoked outside with Nicki Hilton.

Add to that, Ashlee's career problems, like getting fired from Melrose Place halfway through the season. "She's frustrated and insecure," says on source, saying that the anxiety has caused her to lose weight. "She's so skinny… I worry."
[From Us Weekly, print and online editions]
I've read the print edition of Us Weekly too, and there's even more in there. Here are a few tidbits: Ashlee has decided to go back to her maiden name. Ashlee and Pete's marriage fell apart a few months into their marriage, and Ashlee only got married because her parents basically forced her to (through guilt, I think). "Everything changed" after she got pregnant. Sources also say that she's left the home she shared with Pete, and she's moved back in with her parents.
Oh, and here's another gem: Us Weekly's sources say that Joe Simpson is going to try to use Ashlee's divorce to re-launch her career. Once source predicts, "In a few weeks, she'll have an album annoucement… Then he'll announce she'll go back on Saturday Night Live to promote it." Ooooh… that should be good!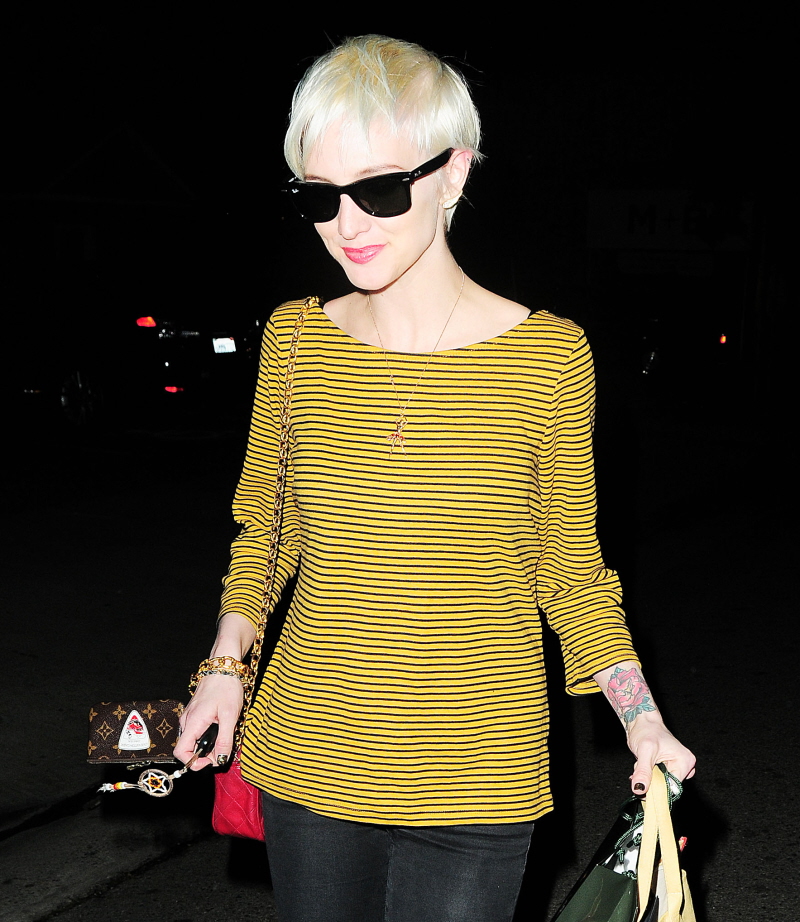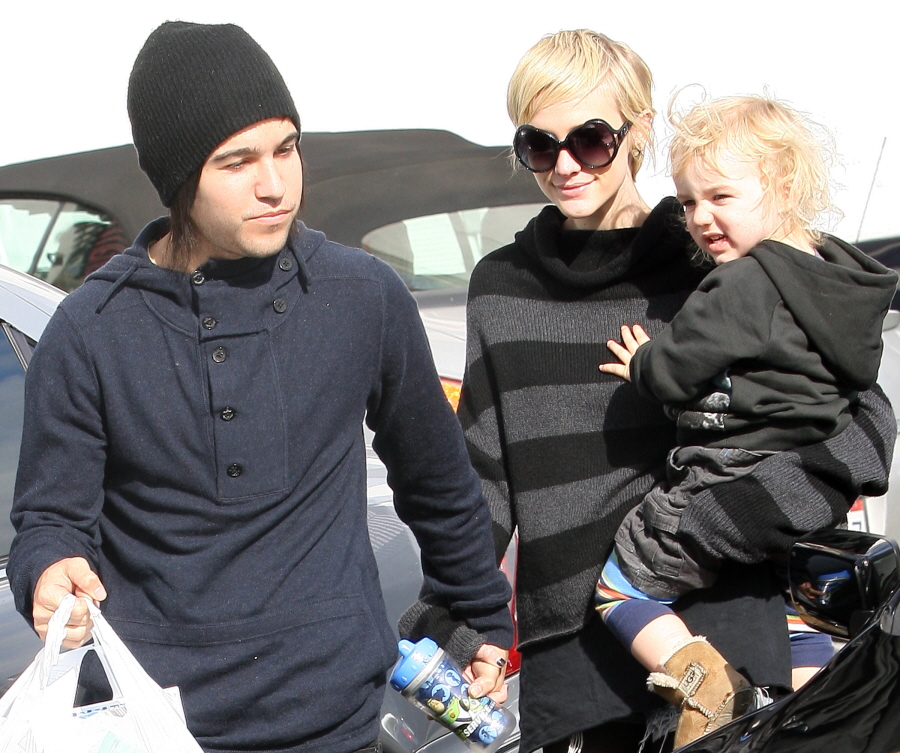 Photos courtesy of Fame.