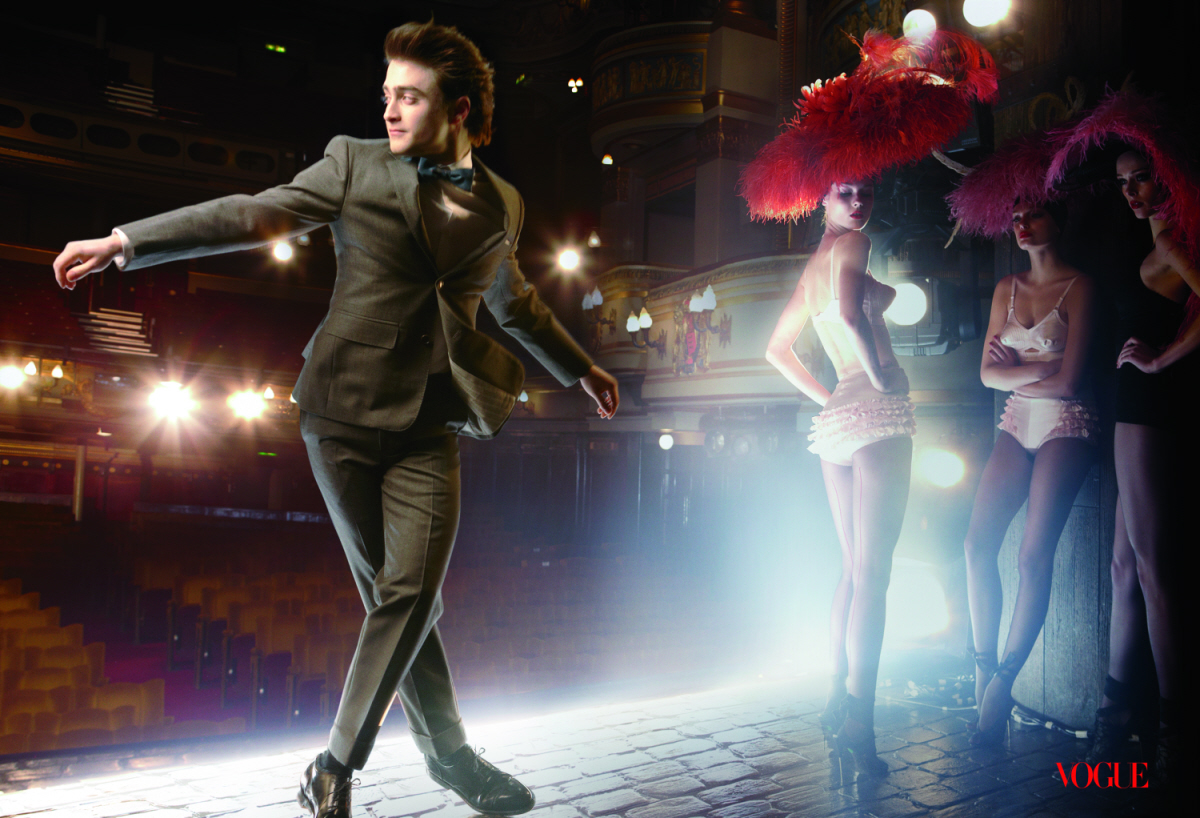 As some of you know, Daniel Radcliffe loves America, and he adores Broadway. So for one of his first post-Potter career moves, Dan is returning to the stage, taking the lead in How To Succeed In Business Without Really Trying. To celebrate, Daniel was photographed by Annie Leibovitz for Vogue, and Vogue sent us this lovely video interview:
My favorite part is when Dan goes over to the giantess models and introduces himself, shaking all of their hands politely, and then telling the interviewer how gorgeous all the models are. Dan is so wonderful that way – you'd think to yourself "Wow, he's a song-and-dance man on Broadway, he must be a confirmed bachelor" and then you realize that he must get laid like crazy. He's so sweet and unassuming, and I have to admit, I totally would. His act would totally work on me. I love him.
Header photo courtesy of Vogue.