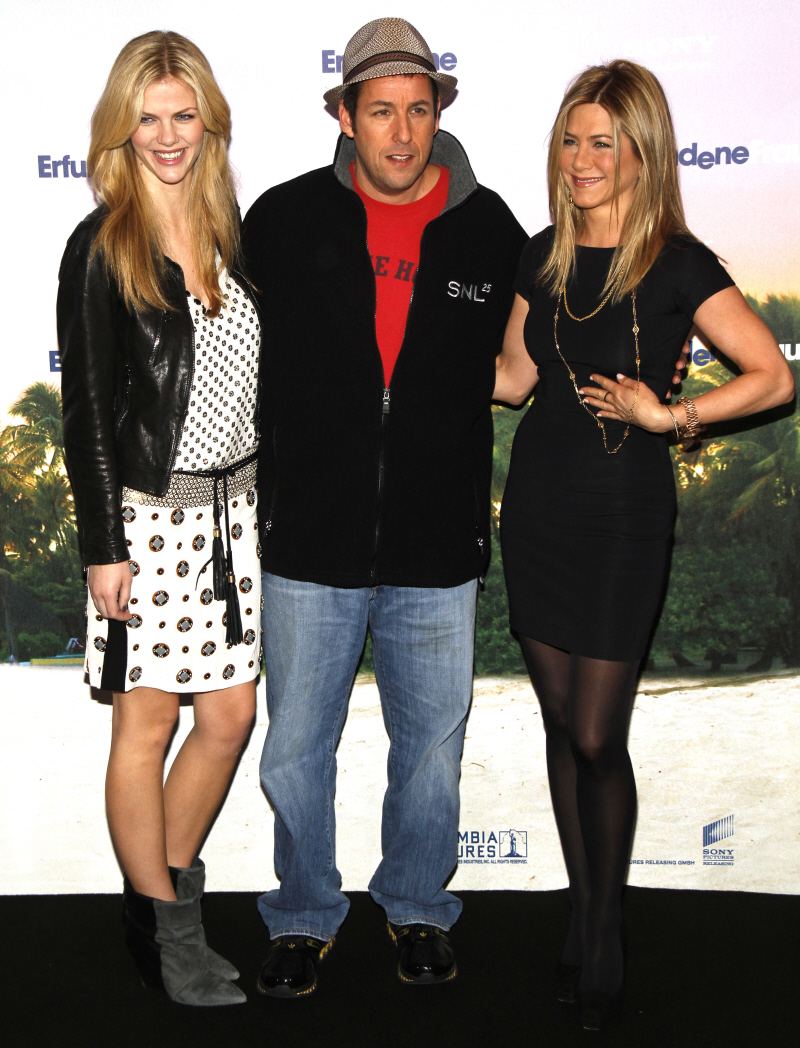 Adam Sandler, Jennifer Aniston and Brooklyn Decker are promoting Just Go With It in Germany today. The film is actually named "My Imaginary Wife" in Germany, which makes sense because the original English-release title was The Pretend Wife. Anyhoodle, I learned some new things about the cast of Just Go With It today. I learned that although Brooklyn Decker has a great figure and millions of young guys want to do her, Adam and Jennifer will pull rank and insist that they pose together, just the two of them, before Brooklyn is invited to join them. I also learned that Brooklyn has a pretty good bitchface.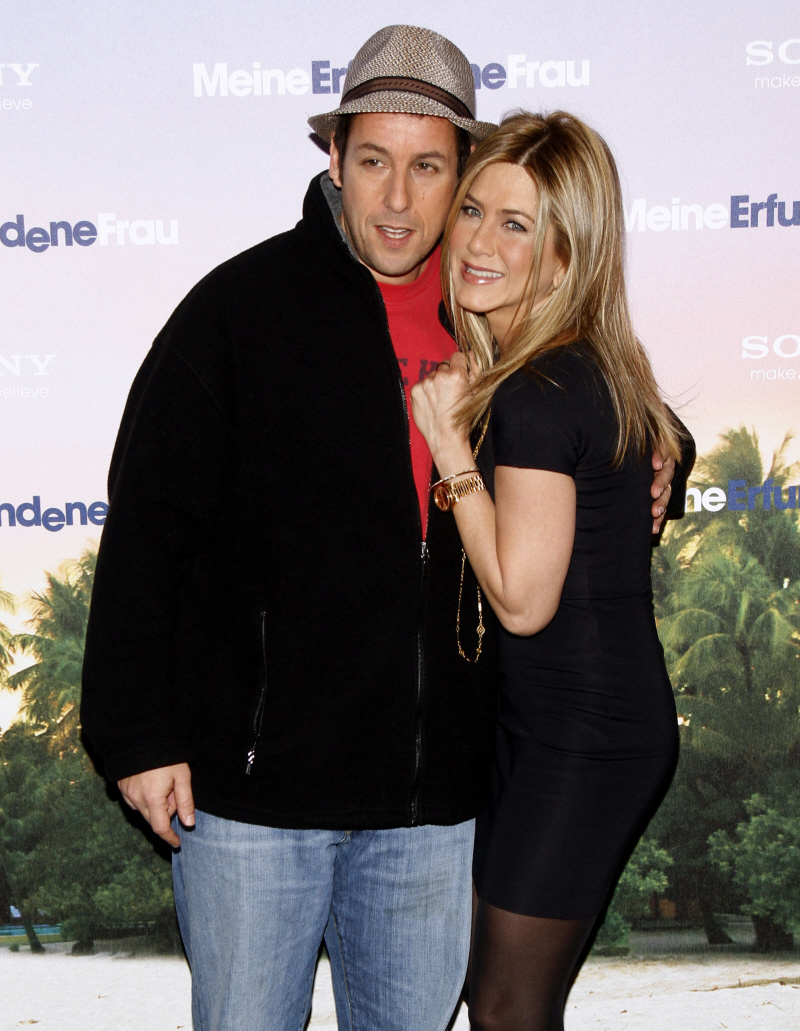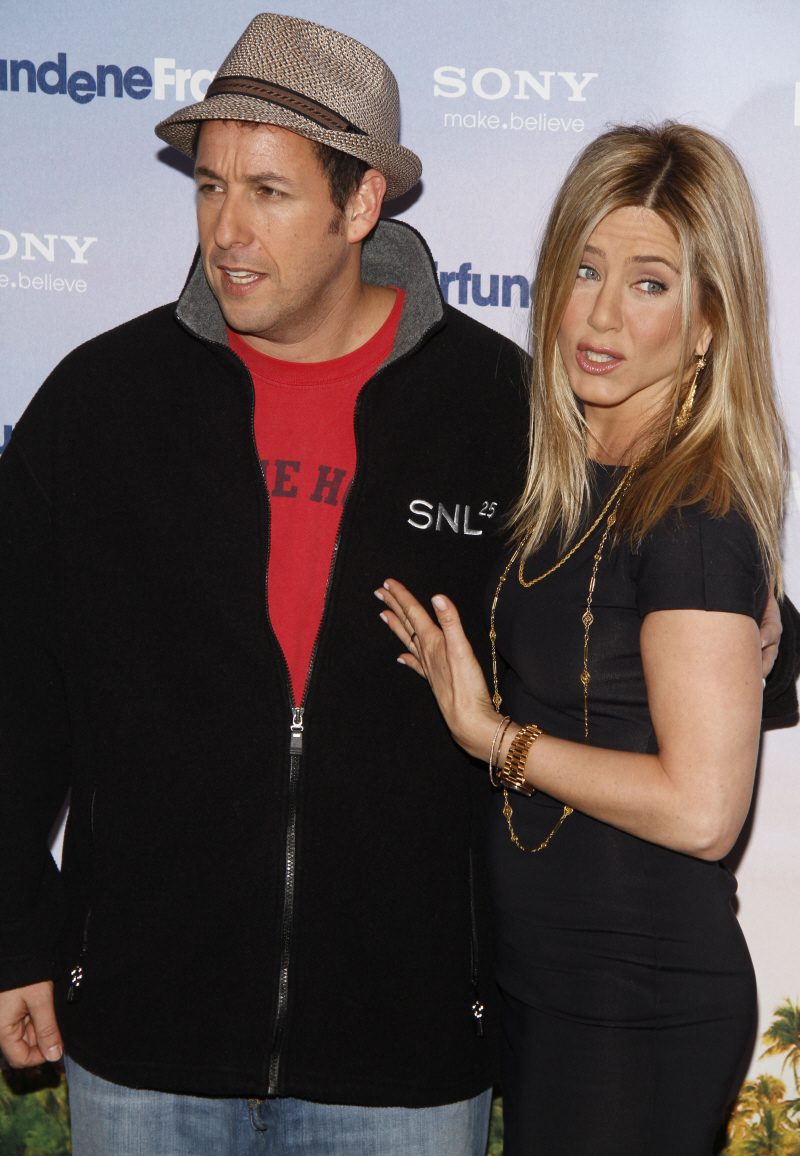 As for the fashion faceoff… Team Aniston on this one. I like her little black dress (designer unknown), and I like the necklaces. My only complaint is that she stole this look completely from Reese Witherspoon's recent Berlin photocall for How Do You Know?– go here to review Reese's identical ensemble, down to the long chain necklace. Perhaps this is all about Jake Gyllenhaal?!?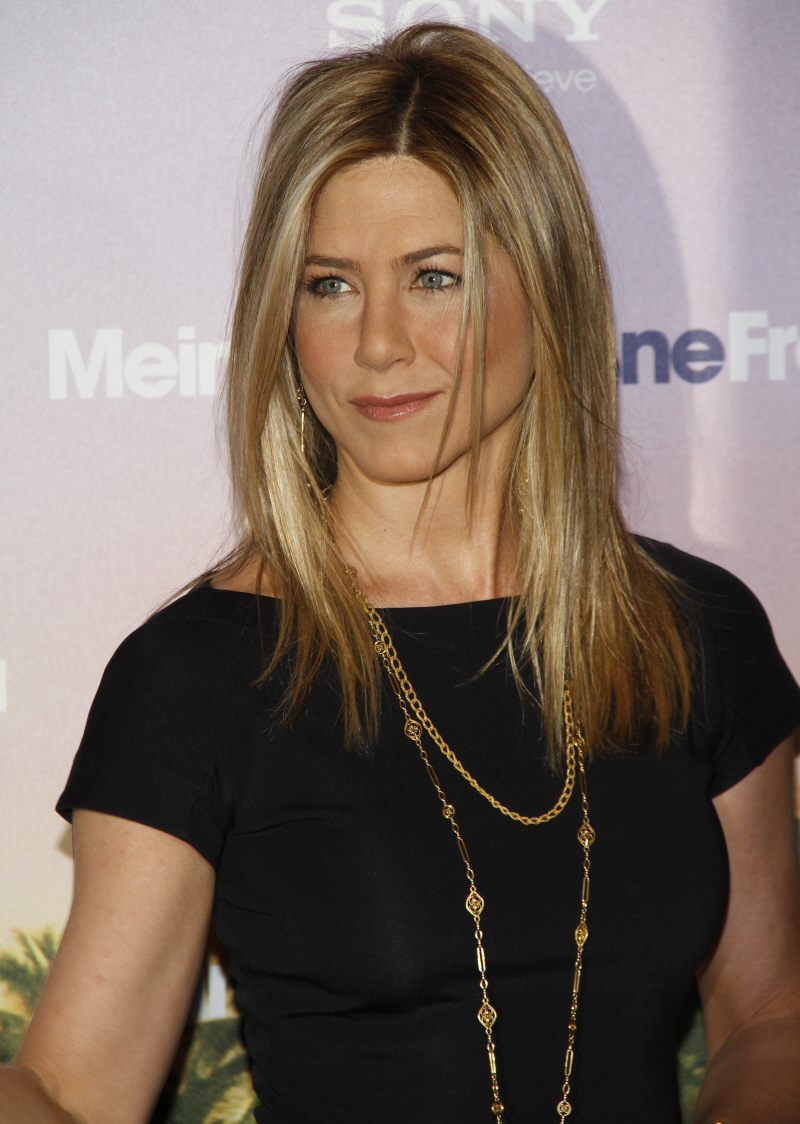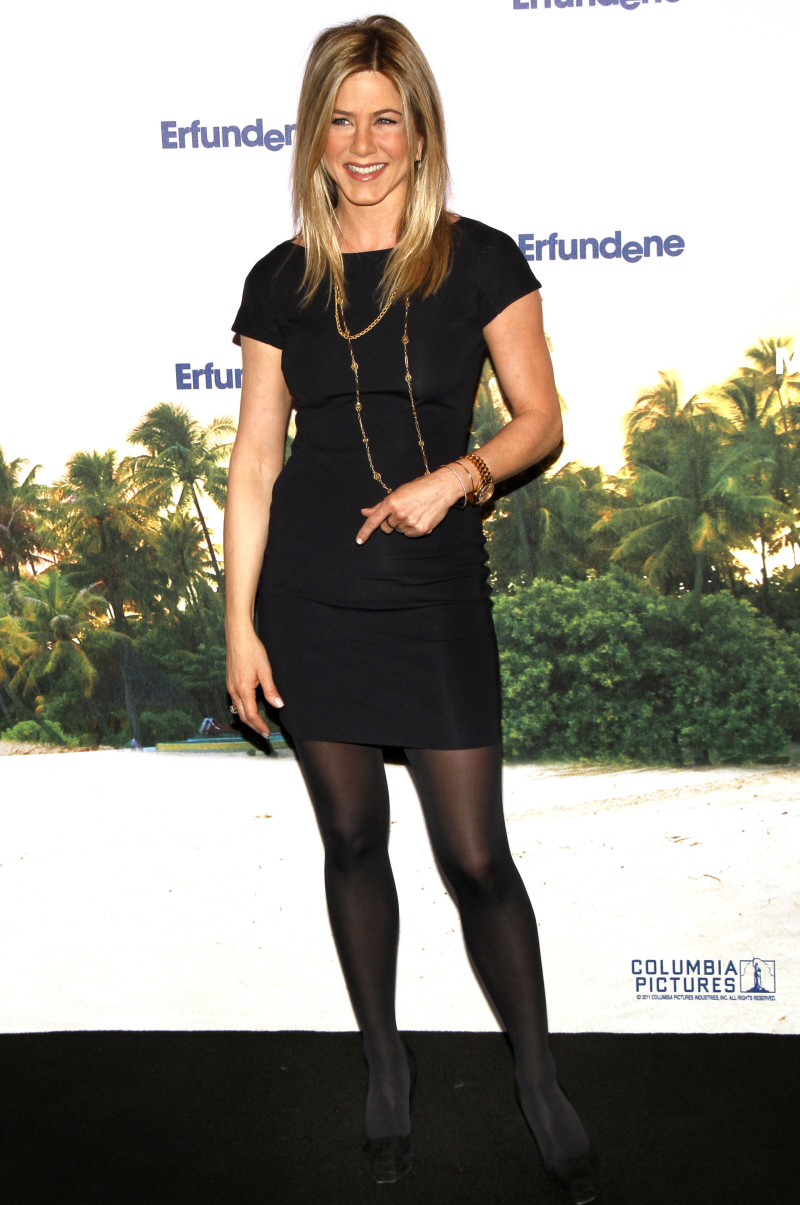 Meanwhile, Brooklyn Decker wore what I'm sure she thought was high-fashion. Maybe it is. It's looks like the Marc Jacobs pajama-wear-as-high-fashion look from several years ago. But the real star was Brooklyn's bitchface!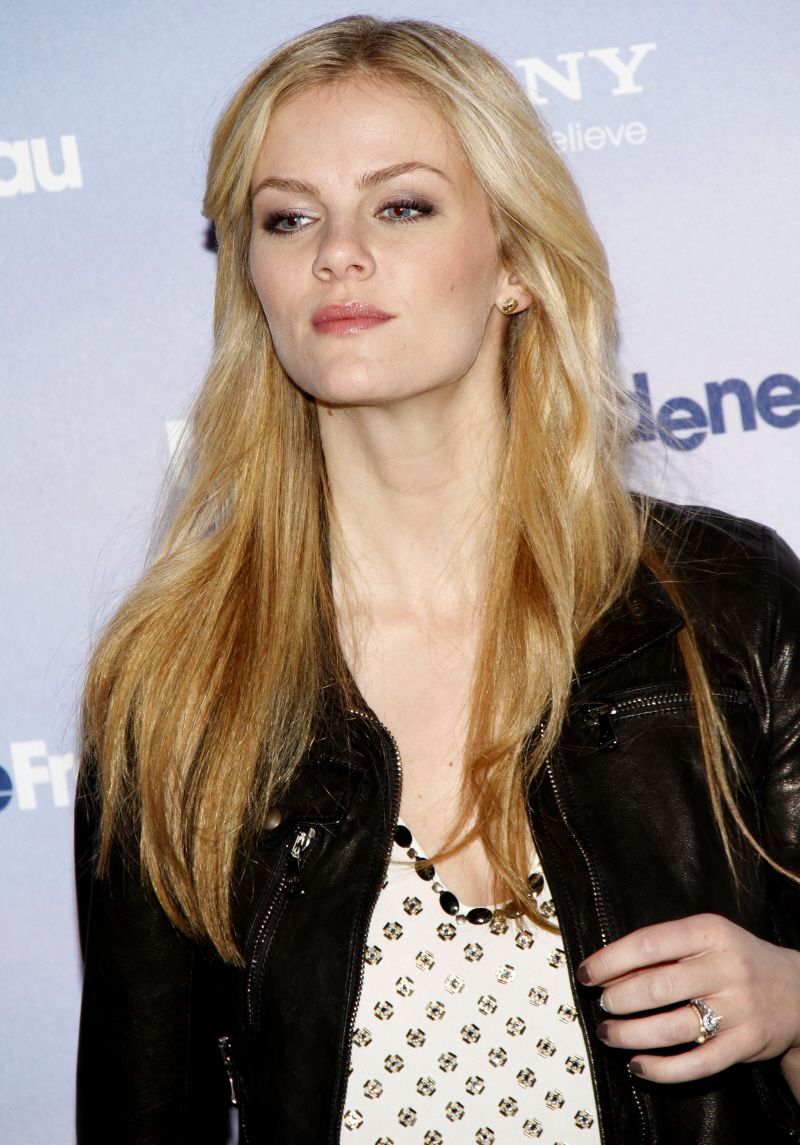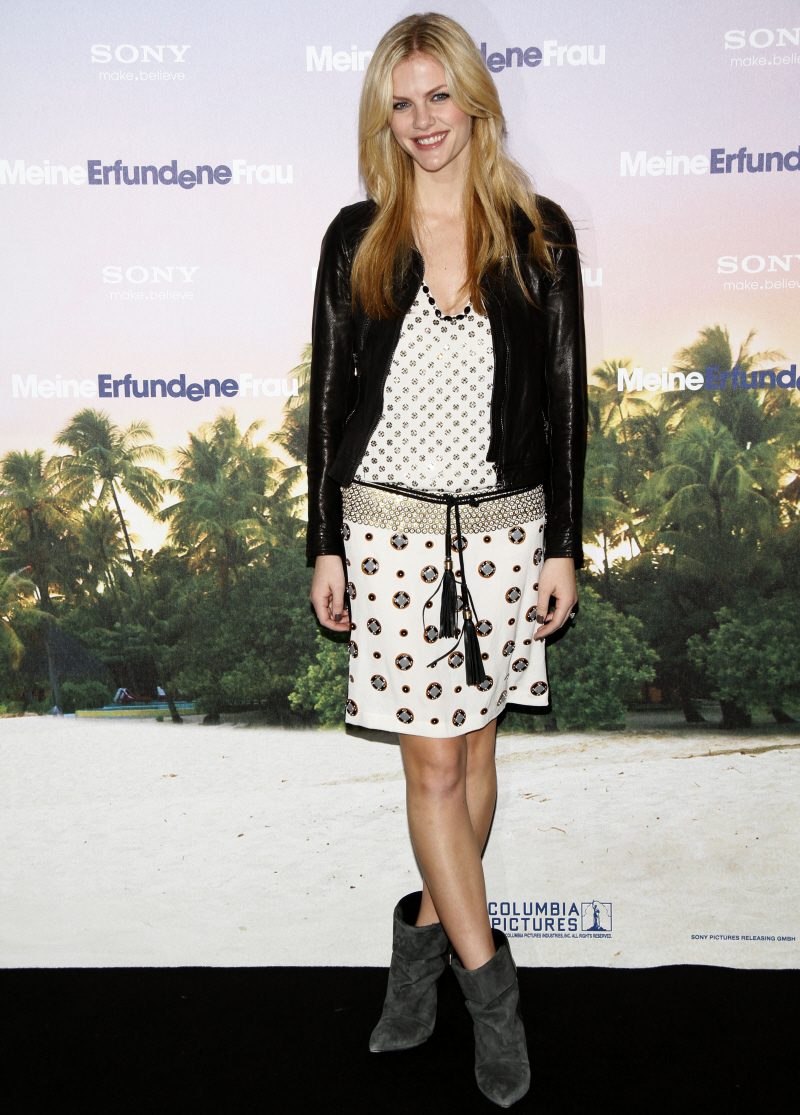 Photos courtesy of WENN.