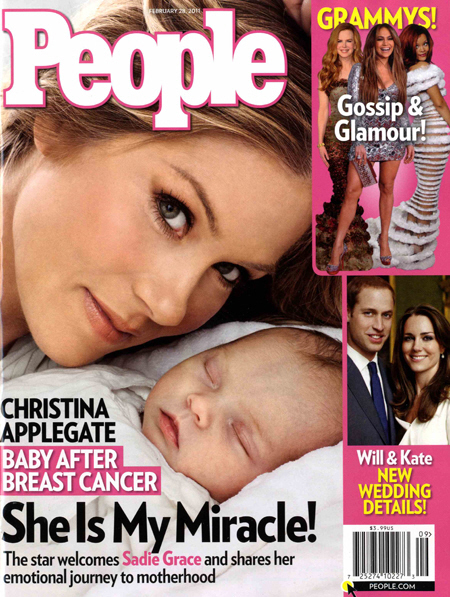 After the people from Ellen sent us an excerpt from Christina Applegate's interview, to air today, I thought I should pick up People and see what she had to say in her full cover story. I was reading her interview in the checkout aisle this morning and honest to God I almost started crying. I had to kind of swallow it back so I wouldn't be blubbering there in the supermarket. Applegate repeated some of the same sentiments to Ellen that she told People, that she's been self conscious of her chest since undergoing a double mastectomy and reconstructive surgery in 2008, but that all her self consciousness and bad feelings over surviving the C word melted away after she had her baby last month. Here's what she told Ellen:
Ellen: Was it a hard labor or was it quick? Fast?
Christina: It was about 18 hours.
Ellen: That's long.
Christina: It is long. I had my plan. Plans are a big joke, you know, [mine] was to have an epidural but I didn't react to it well.
Ellen: What are you talking about?
Christina: I didn't like it. I didn't like the feeling of numbness. I didn't like it. It was really creepy to me. It was too much so we turned it off and we opted for go all the way.
Ellen: Wow!
Christina: Feeling it all.
Ellen: How was that?
Christina: I like to say that I opted for it but they accidentally turned it off. Laughs

Ellen: Was it painful?
Christina: It was profound. It was profound pain. And then that happens (pointing to photo of daughter). Just that moment, pulling her out and I dropped my gown which I don't do. This part of my body is very private to me [her chest]…that's a real private place. A place that I don't have a good relationship with, let's say. But at that moment of pulling her out and I just tore that thing [gown] off. There's a room full of people that I don't know. Nurses and doctors. And she and I just laid there. It was the best thing that's every happened to me.
Ellen: That's a beautiful moment.
[From The Ellen DeGeneres show, to air 2-22-11]
The things that Applegate said in People about motherhood and how your child changes your life were universal and so heartfelt that it brings me back to that time and how special it was. It seemed to be especially meaningful to her after all she went through. Here are a few new quotes that I found touching.
"I've been kind of sad for a long time, and she's just opened my whole soul."
"I don't want to live in leggings, [referring to her weight gain] but I can't imagine working right now because I never want to leave her for the rest of my life."
"It's a great feeling of renewal… She's my beginning."
It sounds over-the-top and gushing, but I get it, I really do, and I'm so happy for her and her fiance, Martyn Lenoble. He stood by her side during her cancer fight and he sounds like a doting dad too.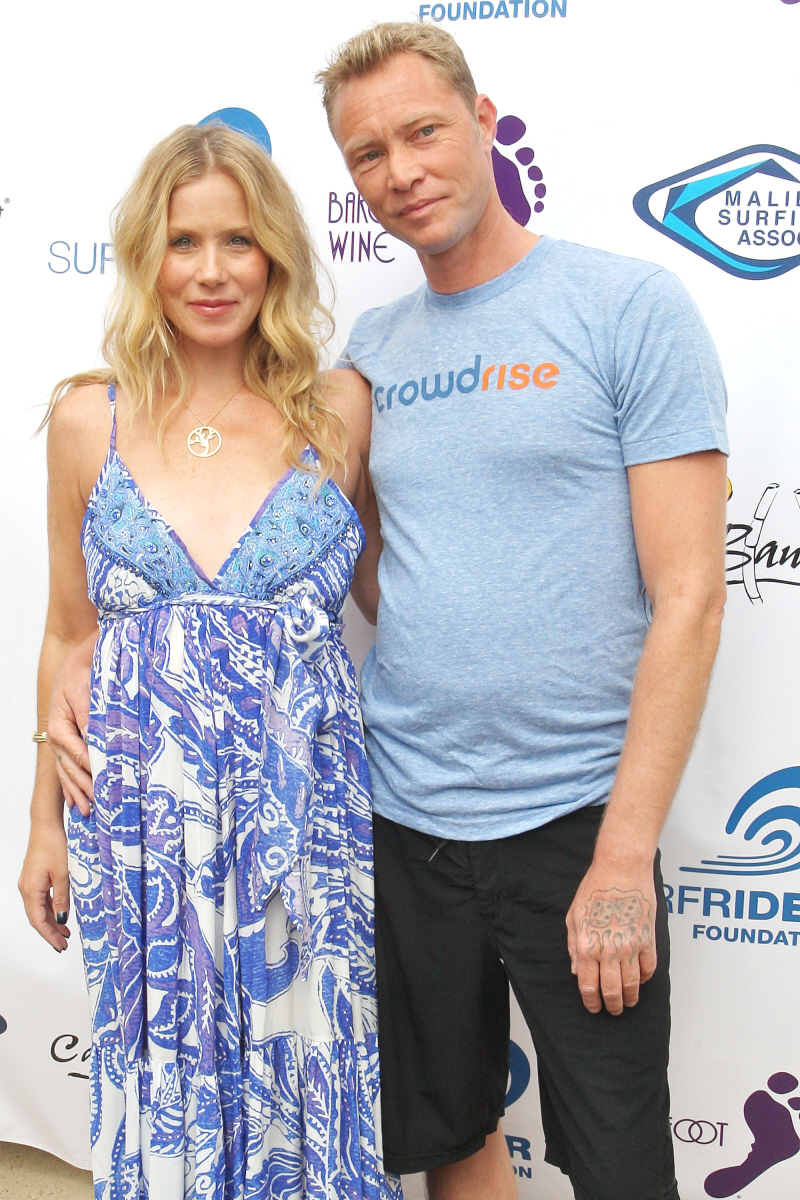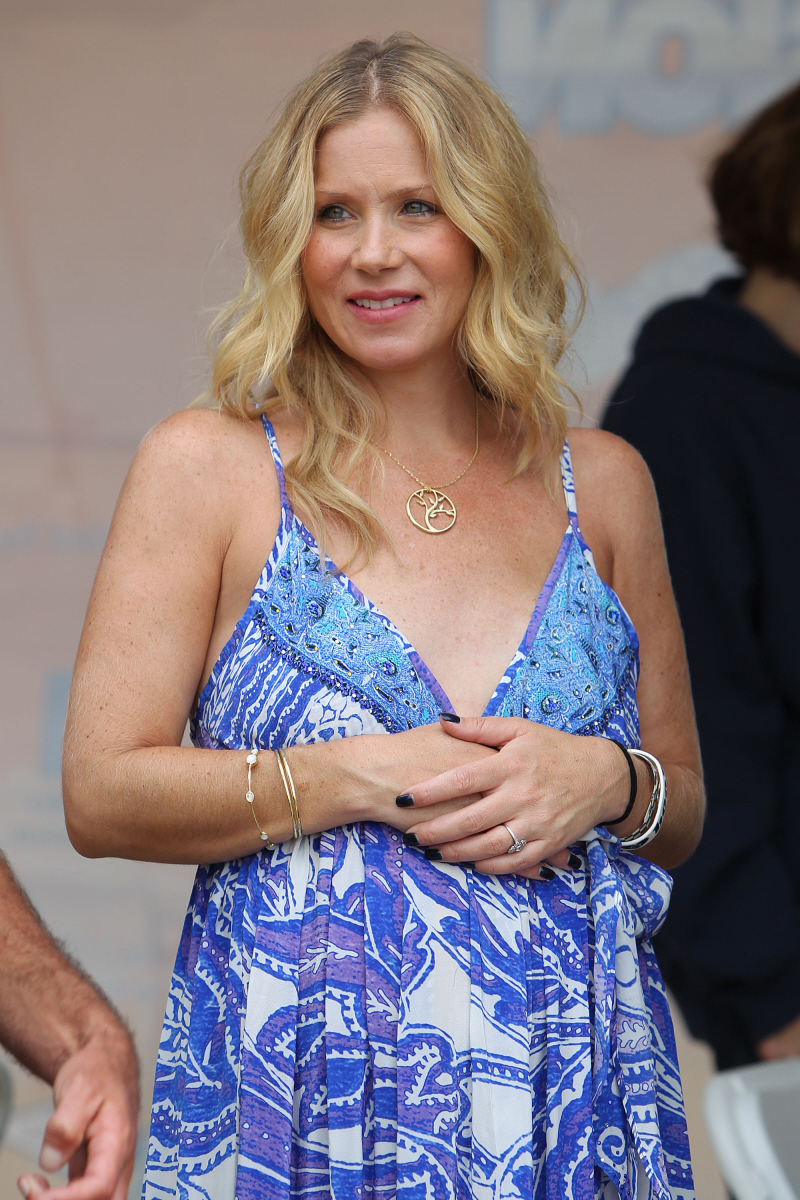 Cover courtesy of CoverAwards, photos courtesy of WENN.