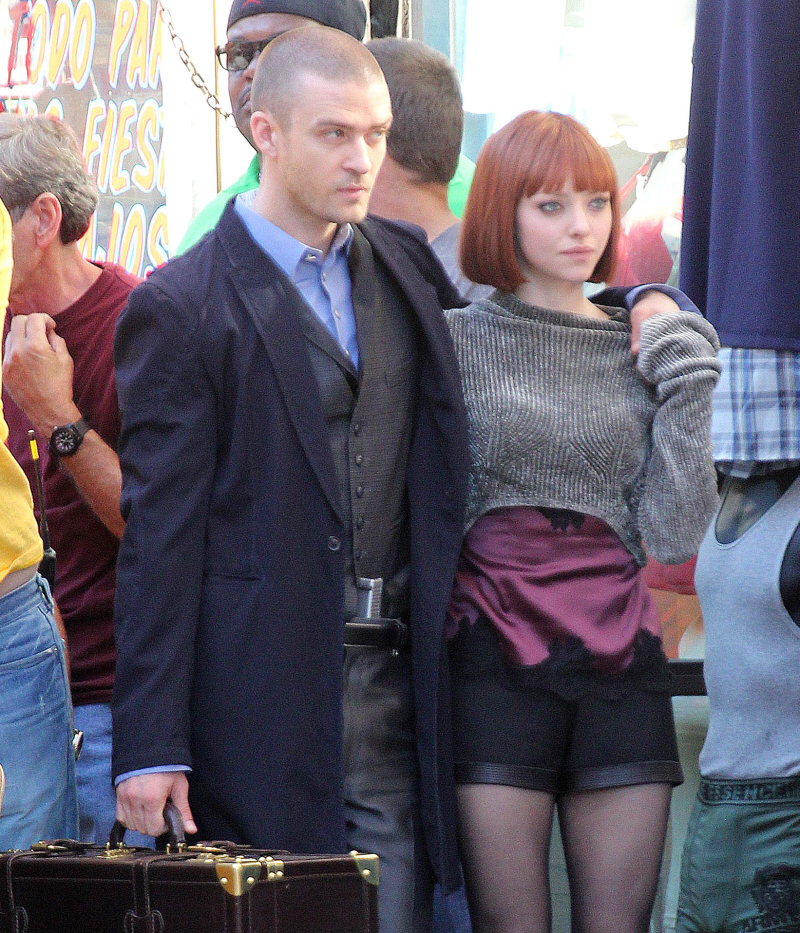 Ugh, Amanda Seyfried does one interesting thing every three months, and I hate that no one has high-quality photos yet!! Amanda is the March cover girl for Interview Magazine to promote her role in Red Riding Hood. Justin Timberlake interviewed her for the magazine and… remember this post that I wrote? When everyone started reporting that Amanda and Ryan Phillippe were pretty much done and I suggested Amanda get on Justin Timberlake, because he was exactly the kind of smarmy douche she goes for? Yeah. Amanda got my memo. Because she was flirting her ass off in this interview:
AMANDA SEYFRIED stunned singer JUSTIN TIMBERLAKE when he interviewed her over the phone for a recent magazine article.

Seyfriend and Timberlake became friends whilst they were shooting the forthcoming sci-fi movie 'Now' and editors of 'Interview Magazine' decided that the singer would be the ideal candidate to chat with Seyfried about her new movie 'Red Riding Hood'.

However, half way through the conversation, the 25-year-old actress surprised the singer by confessing that she had conducted the interview completely naked, saying, "I think I should mention that I'm not wearing any clothes".

Timberlake, clearly taken aback by the remark, replied, "Well, if that's how you'd like to be interviewed then that's totally fine".

Seyfried added, "I'm most comfortable in my birthday suit".

The actress, who split from boyfriend DOMINIC COOPER in May 2010, says she is worried about visiting London again for a forthcoming promotional tour, telling Bang Showbiz, "I haven't been back to London since before we split. It's tough. I need to get back. But it's hard when your relationship starts there and then goes on for three years".

'Red Riding Hood' is set to hit cinemas on 11th March 2011. Set in a medieval village, the movie follows the story of a young girl who falls for an orphaned woodcutter much to her family's displeasure. Seyfried stars alongside LUKAS HAAS and GARY OLDMAN.
[From Contact Music]
Haven't we all pulled that one? "Oh, I'm so surprised you called, you got me as I just stepped out of the shower, so now I'm sitting here, dripping wet." That's one of my favorites. Yes, it's obvious. But it works. And I think Amanda is looking for a douche upgrade. Eh. I don't hate the idea of Amanda and JT together, honestly.
UPDATE: Ah, Interview Magazine's Seyfried piece just dropped! Here's the full piece, online at Interview. And here are some photos from Amanda's cover shoot. I love these pics!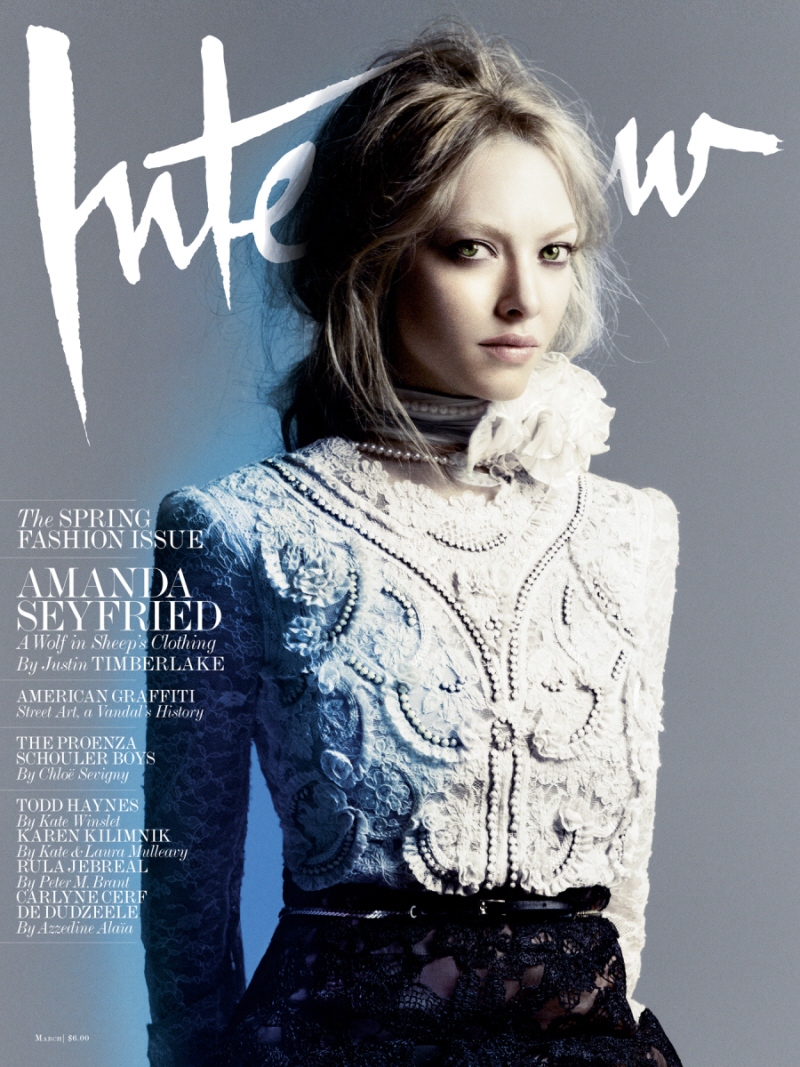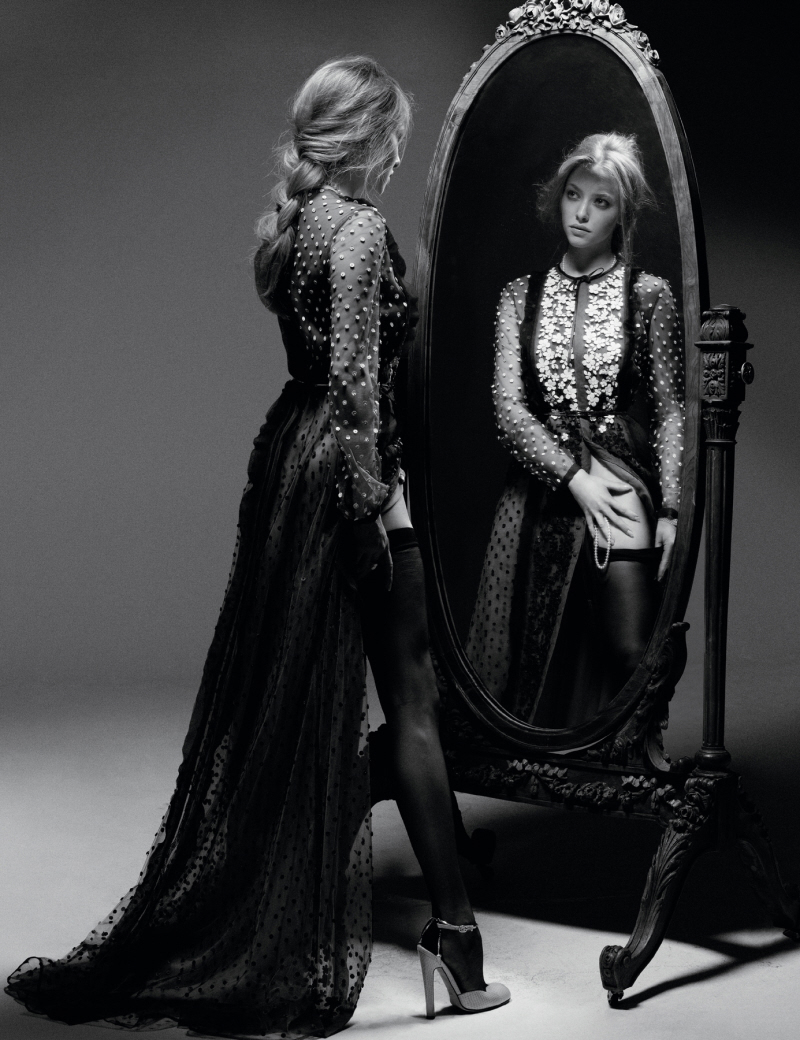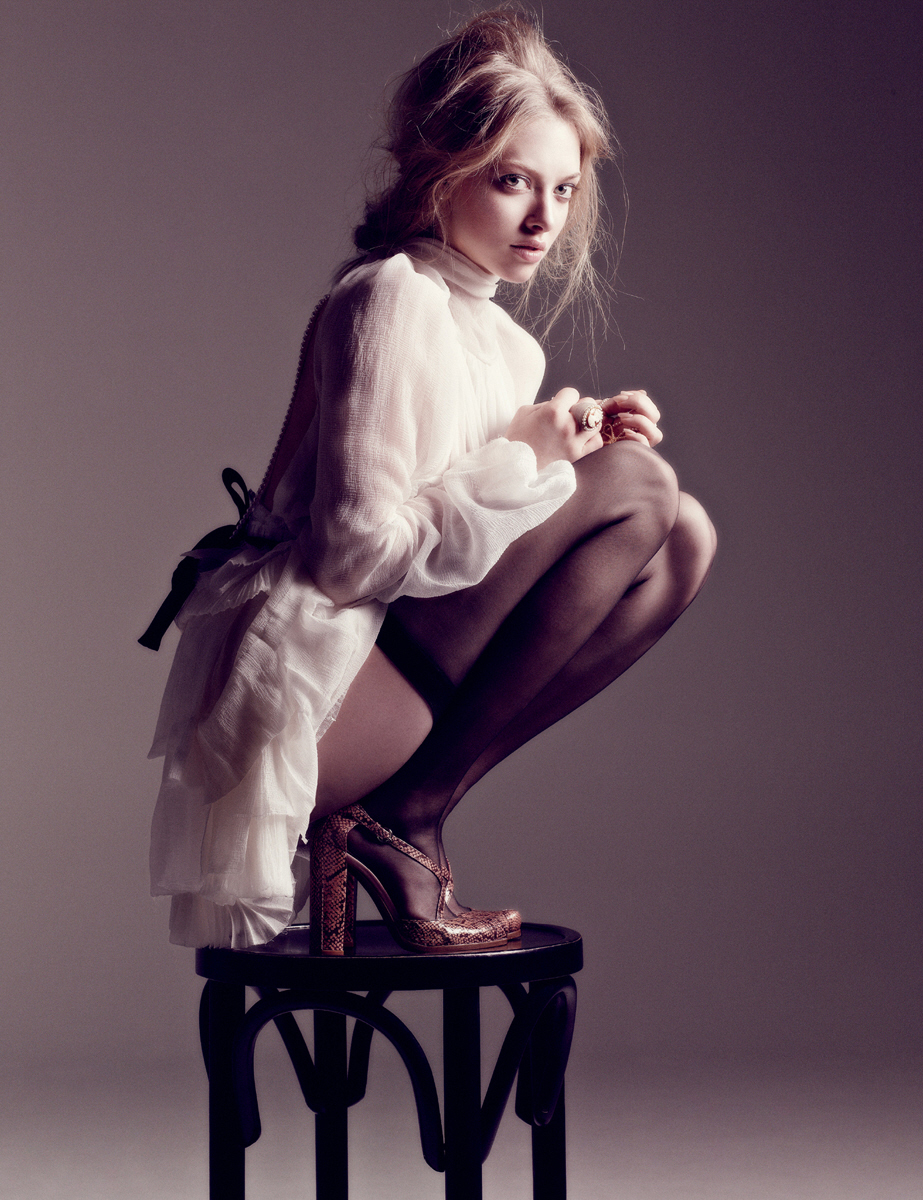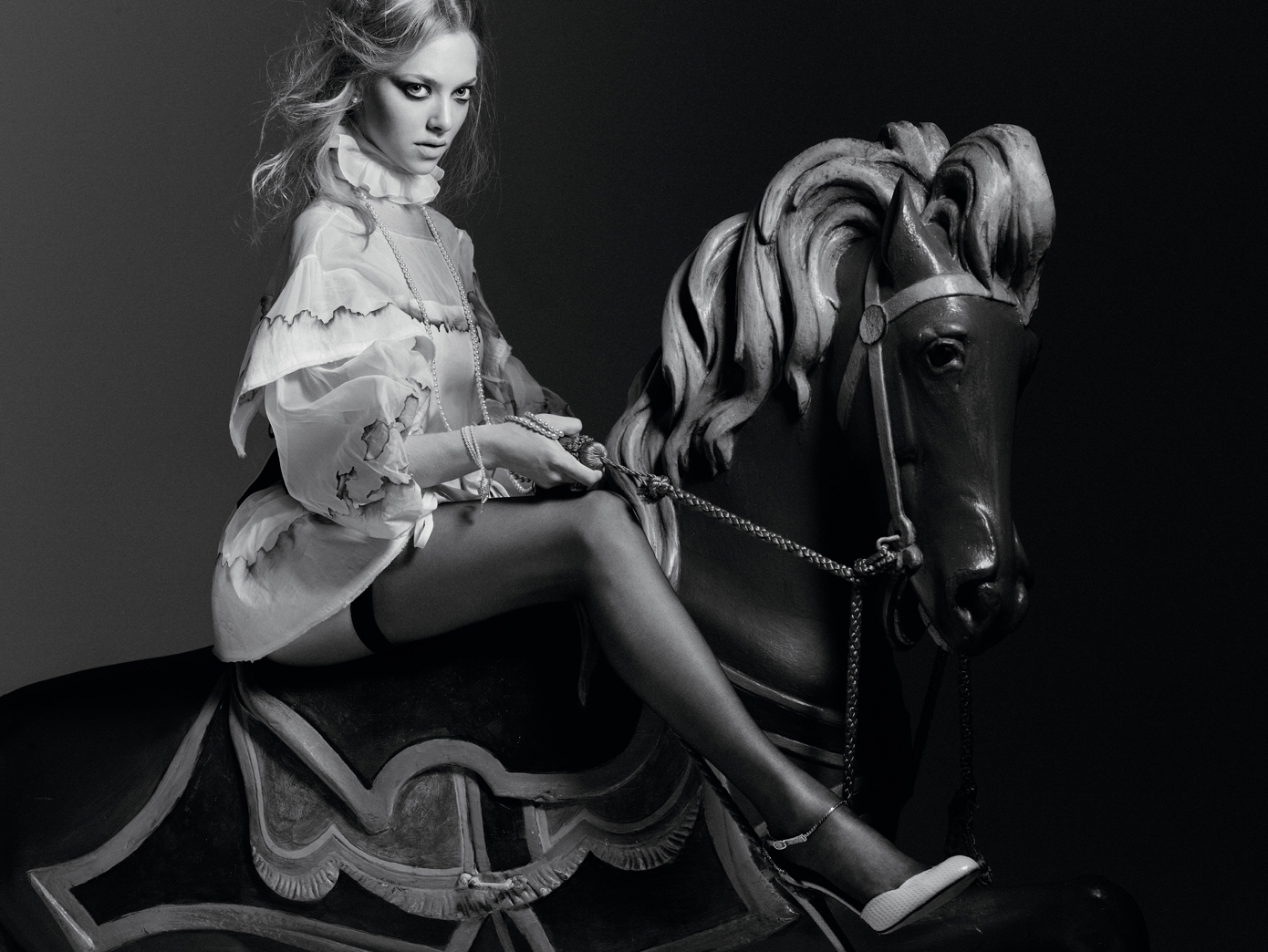 Photos courtesy of WENN and Interview Magazine.