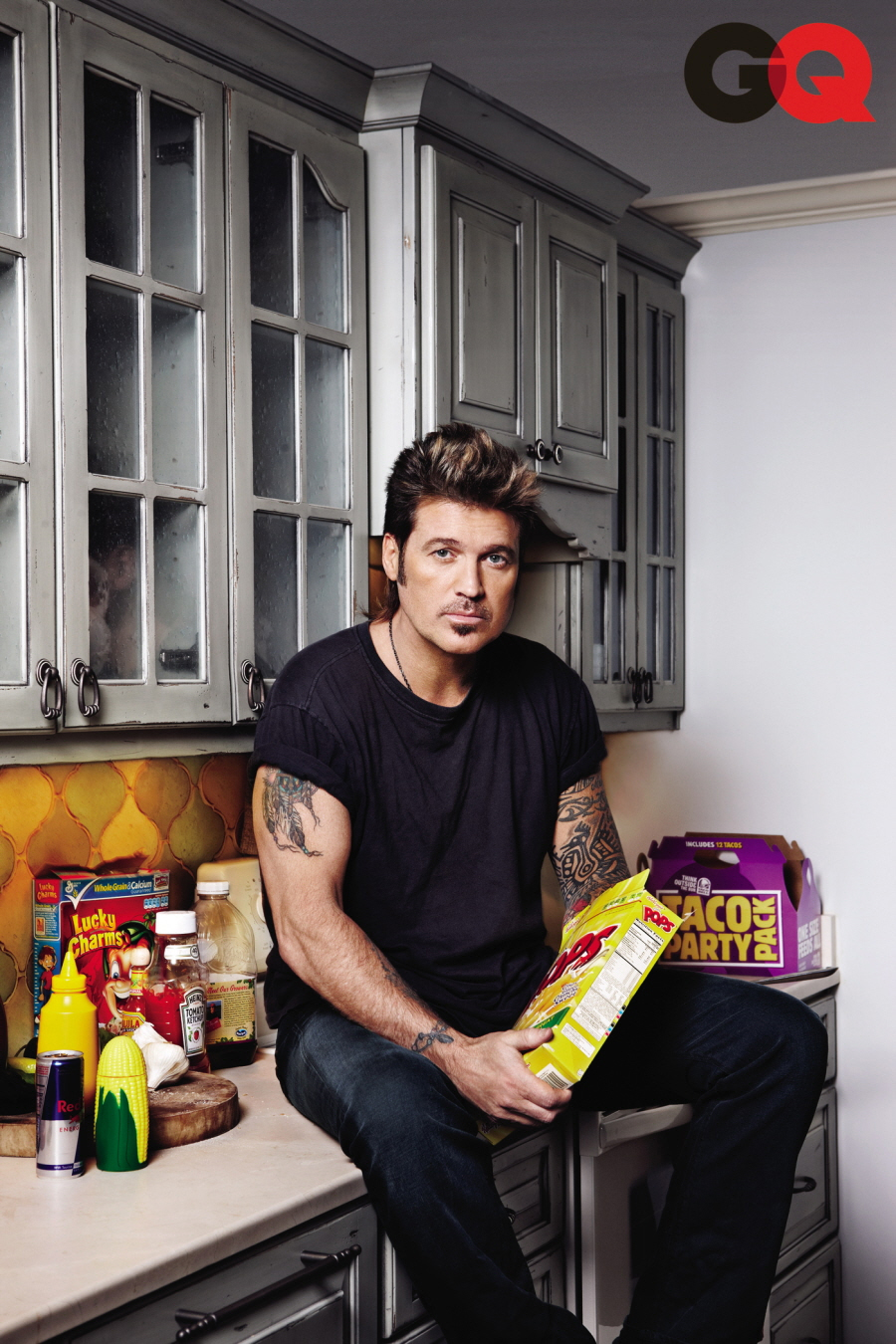 Well, it looks like Billy Ray Cyrus got hit with the Disney Hammer. Either that, or Miley has gift for getting her dad to shut his piehole. After Billy Ray went rogue in an extensive GQ interview, published last week, the repercussions are still being felt. Miley and her team seem to still be in damage-control mode, and Miley and Tish have been doing photo-ops, trying to convince us that all is well. Plus, The Mullet was forced to cancel his appearance on The View this week, with either Disney or his daughter pulling the strings. Now The Rogue Mullet has given a statement to People Magazine where he seems like he's trying to walk back some of his more confrontational GQ comments:
Billy Ray Cyrus is trying to do right by his loved ones.

After telling PEOPLE in its new issue that fame "destroyed my family" – and revealing in another interview he was "scared" for daughter Miley, 18, – the country star says he's looking inward.

"It is very important to me to work on mending my family right now," Cyrus, 49, tells PEOPLE in an exclusive statement.

Calling his recent comments "explosive, and unintentionally so," Cyrus says, "My family is the most important thing I have, and we are working together to make sure our future is stronger and healthier."

Cyrus, who had retreated to his Tennessee farm and filed for divorce last fall, has been lately spending time in Los Angeles with wife Tish, 43, and youngest daughter Noah, 11.

"It is all a learning process, and we thank everyone for their support and respect of our privacy as we sort through very important family issues," he says.

For more on Cyrus's regrets, his hopes to repair his family, and Miley's reaction to his comments, pick up the new issue of PEOPLE, on newsstands Friday.
[From People]
So… he's ringing the "privacy" bell? Now? Billy Ray and Miley have never cared about privacy. Ever.
My take on this situation, and this is just my theory, my opinion: I think Billy Ray was and is genuinely concerned for Miley, and he truly thinks the people around Miley are damaging her more than helping her. The Mullet's problem is that the GQ interview reads in part like a father emotionally blackmailing his wayward daughter. Beyond the genuine concern for Miley, there is the lament and self-imposed martyrdom of a conservative father who can no longer exert any control on his wild daughter. The Mullet seemed to be attempting to control his daughter, or at least make some kind of impact on her negatively, out in the public sphere. Perhaps that was the only card he had left to play – he says in the interview that he and Miley haven't been speaking much. My guess is that after the interview, Miley did contact him and that she's the one calling many of the shots now, and that Billy is relenting and pulling back from his public comments now because he got what he wanted: more time with Miley.
UPDATE: Damn, I wrote this story before I saw Us Weekly's cover story this week – Miley Cyrus has been "destroyed by Daddy". Yep. Sounds about right.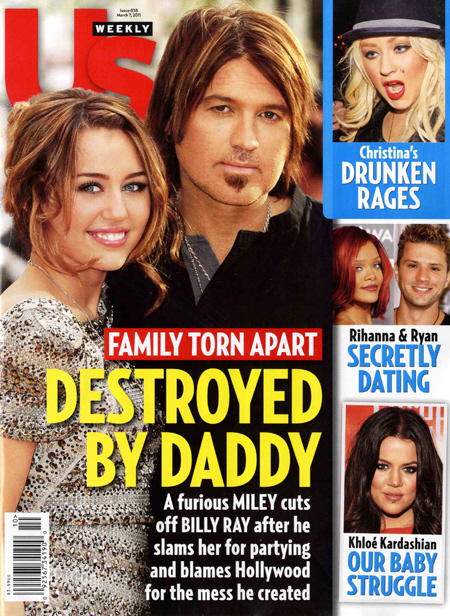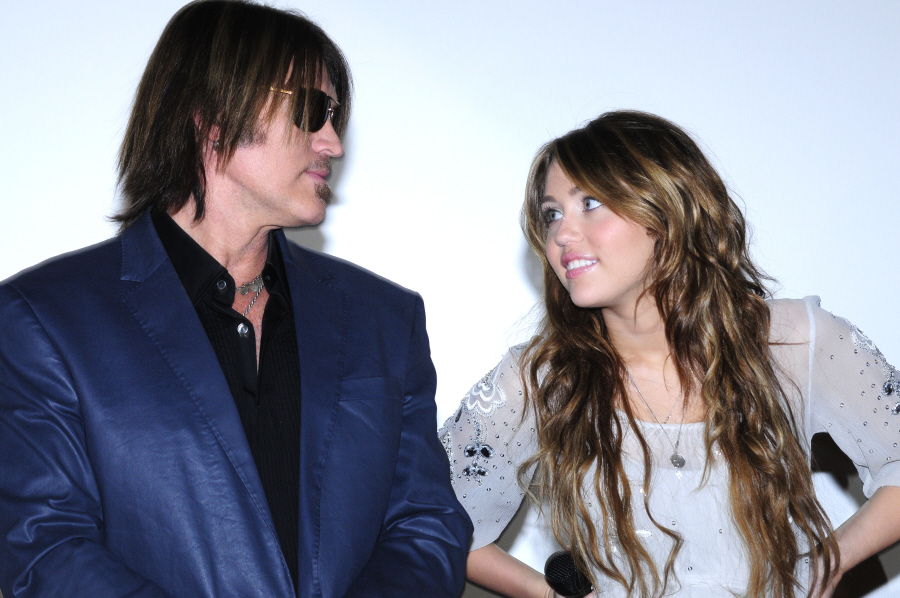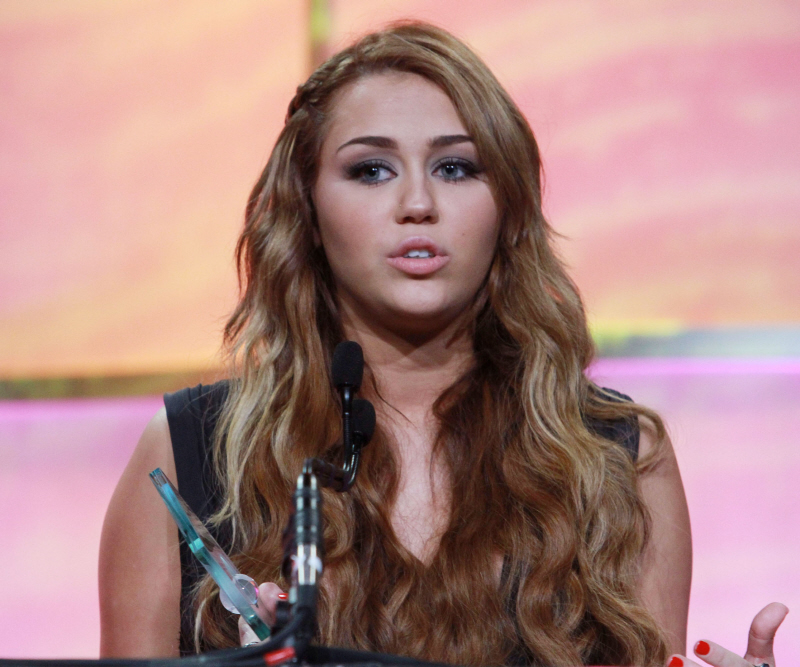 Header courtesy of GQ, additional pics by WENN.