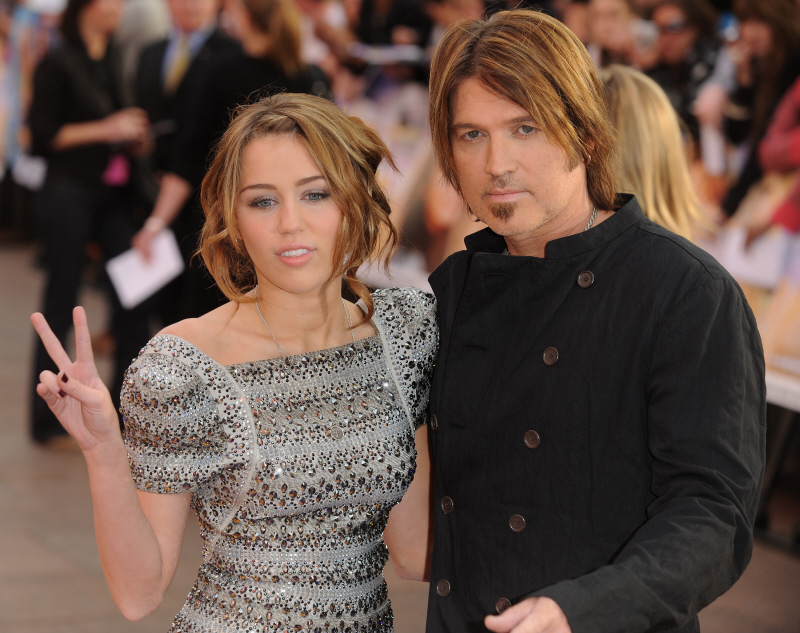 One of the biggest stories last week was Billy Ray Cyrus's extensive interview with GQ, in which he bashed Disney and lamented his daughter Miley's wild ways. Miley still hasn't issued a formal statement on anything her dad said, although she and her mom Tish did step out for an "all is well" photo-op just hours after the GQ interview dropped. Now PopEater reports that the GQ piece was just the beginning of The Mullet's media campaign – and Miley is not having it.
Billy Ray Cyrus certainly knows how to burn a bridge. First he angers his daughter Miley after comparing her to Anna Nicole Smith. Then he attacks Disney, saying 'Hannah Montana' destroyed his family. Now he goes and upsets TV legend Barbara Walters after his daughter forced him to drop out of a scheduled interview on 'The View' this week.

"When Miley found out her father was scheduled to appear on 'The View' on Wednesday she went nuts," a family friend tells me. "Only last week Billy shot his mouth off in GQ, and now he planned to sit down with the [Barbara and Whoopi] and talk more crap about his family. No way would Miley or her team let that happen."

The GQ interview started off a firestorm after Billy Ray's bombshell that he feels isolated from his daughter, blaming everyone but himself. "I'm scared for her," he said in the interview. "She's got a lot of people around her that's putting her in a great deal of danger. I want to get her sheltered from the storm."

Billy Ray's comments had come out of nowhere, leaving everyone, including Miley, to wonder why her dad had decided to go public with private family matters.

"At first Miley defended her dad wanting to believe he had been tricked into saying bad things by the magazine," an insider with knowledge of situation tells me. "Miley truly wanted to give her father the benefit of the doubt, goodness knows she's said things she wishes she could take back. But after she found out about his media trip to New York no more excuses could be made."

True, you don't accidentally end up as a guest on 'The View.' That is a heavily planned event! Billy Ray's representative confirmed to me that his trip to NYC had been canceled, at least for now.
[From PopEater]
I have two theories: One, Miley finally called her father and told him to quiet down. Or two, Miley called her management and screamed "CODE RED, THE MULLET IS GOING ROGUE!!" But seriously, she probably called Billy Ray and convinced him that she's fine… for now. From what I remember of the GQ piece ('m pulling from memory, because I don't want to reread that six page epic diatribe again) is that The Mullet is promoting his new album…? So, yes, he probably had more media appearances planned, in service of promoting his album. But all anyone would want to talk about would be Miley and how The Mullet thinks Jesus doesn't approve of salvia.
These are pics of Miley yesterday. Seriously, her face is just filling out, don't call her fat.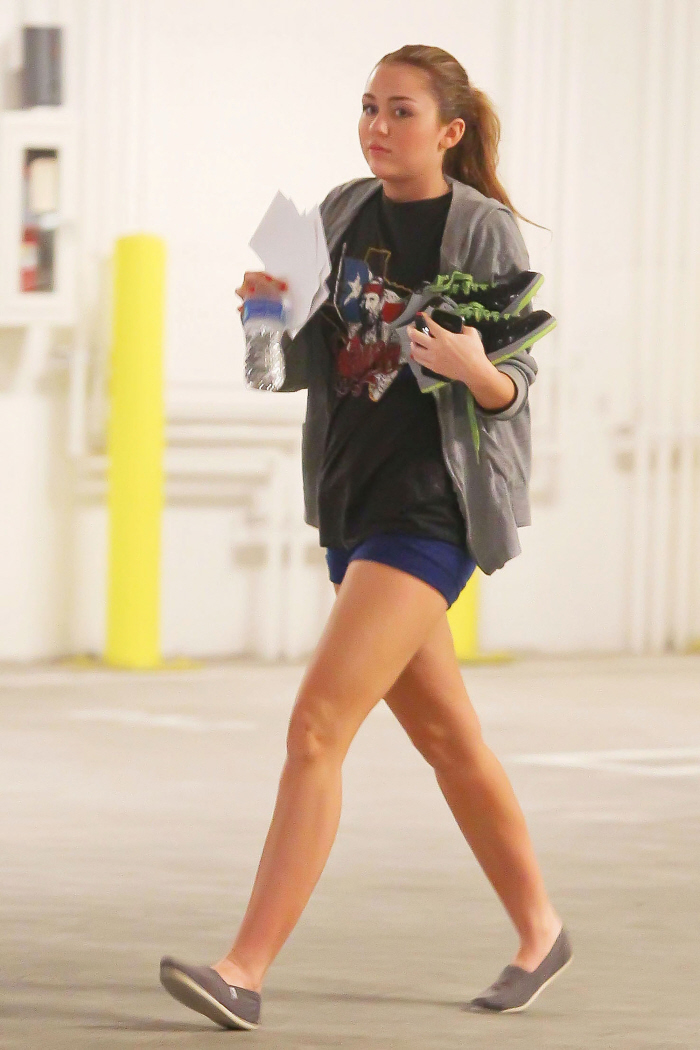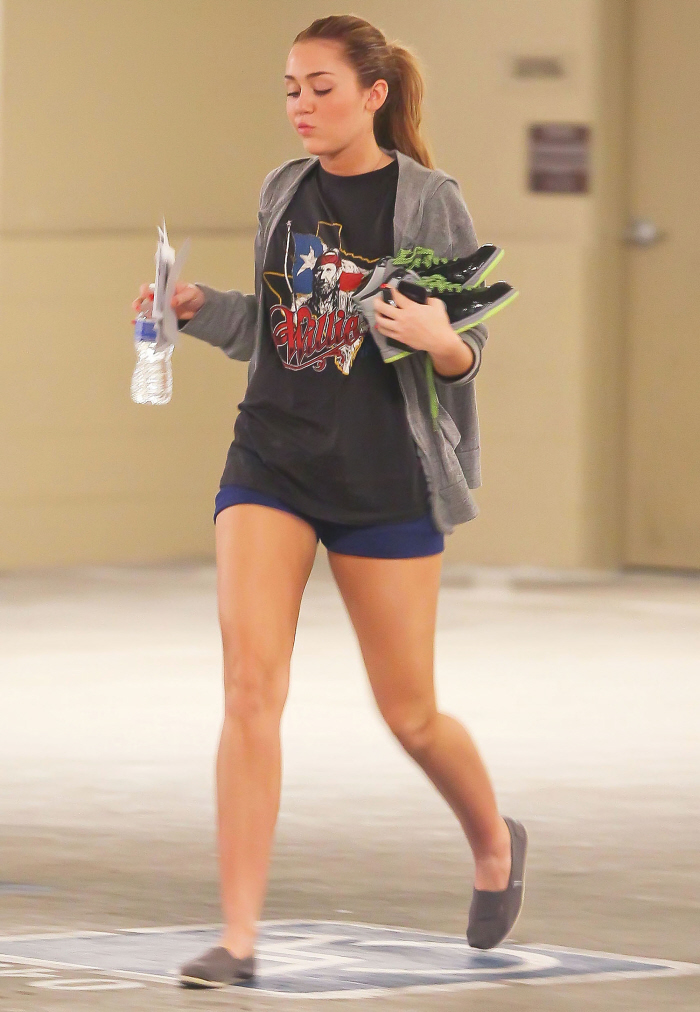 Photos courtesy of WENN.