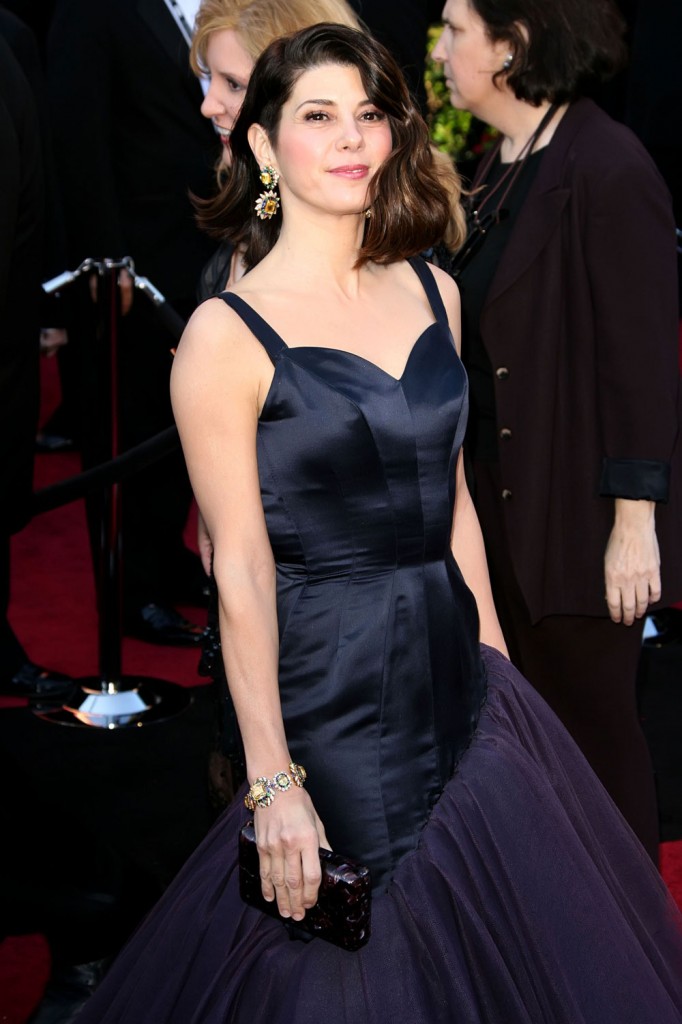 Technical awards hostess Marisa Tomei wore this navy blue 1950 Charles James couture dress from Lily et Cie with a conservative neckline and an asymmetrical tulle skirt. I don't think that photos do this dress justice at all, and I found it lovely on camera. She told TV Guide's Chris Harrison that it's been in her closet for a while and she's been "waiting to wear it." Kaiser disliked this dress, and I think I can assume that she found it too fussy and ballgown. I thought it was amazing, and a kind of homage to that era without looking too dated. She accessorized with bold Van Cleef and Arpels starburst drop earrings and a matching bracelet.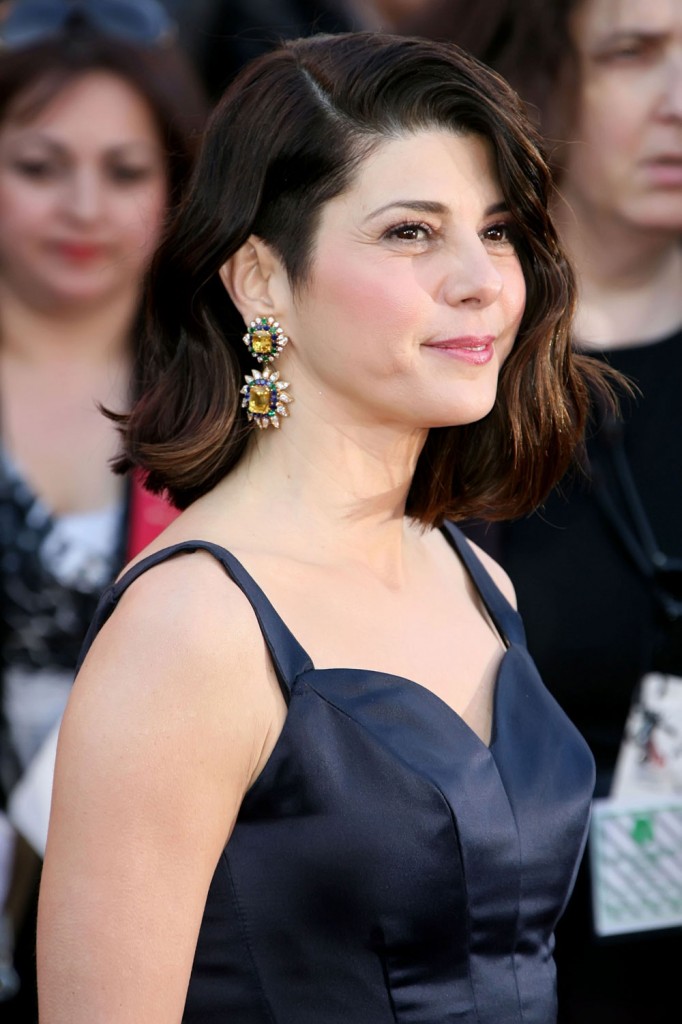 Tomei's makeup was too understated for my taste for big event like this, and she followed the makeup trend of the evening by going for a very minimal, muted palate that could have been enhanced with some bolder strokes. (It looks better in photos than it did on screen.) Sandra Bullock similarly had simple makeup. I loved Tomei's loose wavy hair though, which followed her trend of looking like a throwback goddess without trying too hard. She was gorgeous.
At the Vanity Fair Oscars party Tomei wore a bold fuschia one-shoulder dress with a side pocket and heavy black bangles. That dress was daring and I found the jewelry too much when paired with the bright color. She looked hot though and any complaints I might have about that dress and jewelry combination are minor. I also love that she is 46 and does not look waxy, puffy or at all fake.