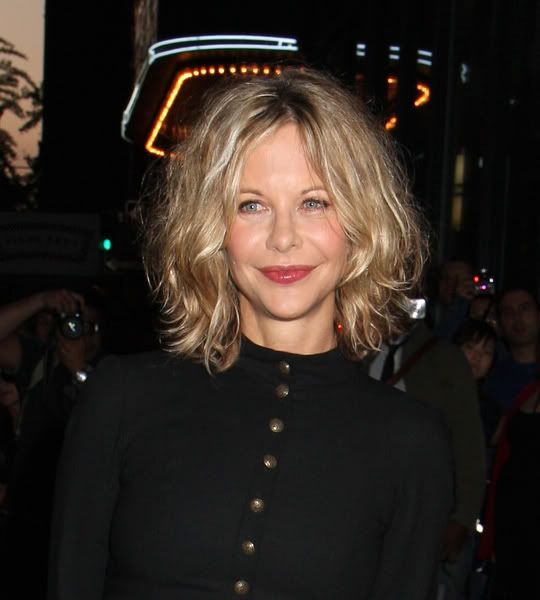 Meg Ryan's adulterous relationship with co-star Russell Crowe was big news back in 2000. She broke up with her then-husband Dennis Quaid after nine years of marriage and it was widely believed at the time that her relationship with Crowe hastened the end of her marriage. Ryan has put rest those rumors, saying that it was her husband who was unfaithful first and that he cheated on her for years before she found solace in the buff arms of her Aussie co-star. She also admitted that she ended the relationship with Crowe, as was rumored at the time, because she couldn't handle another serious relationship. Ryan doesn't care that she was called a cheater, though, because she says she was finally "free" and she found it "liberating."
In 2000, Ryan, now 46, famously had a fling with her Proof of Life co-star Russell Crowe; the affair ended her marriage to Quaid (with whom she has a son, Jack, 16).

But she tells the new issue of InStyle (excerpted by Entertainment Tonight), "Dennis was not faithful to me for a very long time, and that was very painful.

"I found out more about that after I was divorced," she adds.

Of Crowe, she says: "I think he took a big hit. But Russell didn't break up the marriage. He was definitely there at the end, but it wasn't his fault. I was a mess. I hurt him too at the end. I couldn't be in another long relationship, it wasn't the time for that. So I got out."

She continues, "My time as a scarlet woman was really interesting. As painful as it was, it was also incredible liberating. Now I was utterly free. I didn't have to care about what people thought."

She also says being dubbed "America's Sweetheart" was stifling at the time.

"It's an old-fashioned idea, so anachronistic. I understood it was a compliment about being lovable, and it felt nice … but it also felt, after a time, like ideas were being projected onto me that had nothing to do with me," she says.

"The girl next door to what?" she continues. "I never felt like a very conventional person."
[From US Weekly]
The way Ryan words this is odd. She says Quaid cheated on her, but she kind of implies she didn't really know about it until after the divorce. Maybe that's why she kept quiet about it for so long. She deserves some credit for keeping her silence about it. She got branded a cheater, but her husband was doing the same thing to her and she didn't tell the press until eight years later.
Ryan's film The Women is number 7 at the US box office after two weeks and has taken in $20 million. It's not a very strong showing for the film, and it's also received very bad reviews, with an only 10% aggregate critics rating on Rotten Tomatoes. It's as good a time to bring up a cheating ex husband as any.
Meg Ryan and Russell Crowe are shown below on 7/12/00, credit: WENN. She is shown with Dennis Quaid in 1998 via TVGuide.com. Meg Ryan is shown in the header on 9/11/08, credit: PRPhotos.