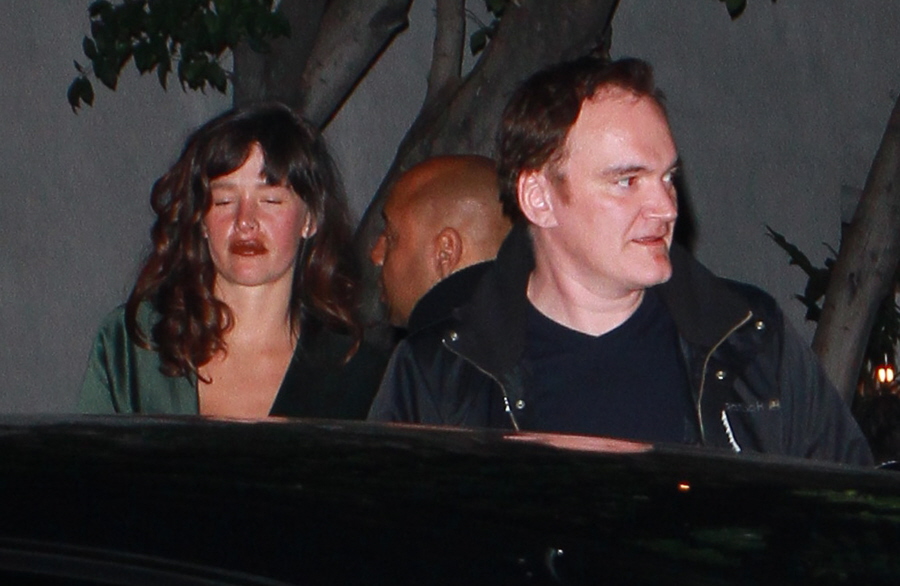 I have no idea what is happening in these photos. I mean, I know what's physically happening: Quentin Tarantino is opening the car door for Paz de la Huerta's drunk ass, and then QT busts his drunk ass on the sidewalk. But what is the subtext? Is this a hookup situation? It looks like there are other people around – this was a post-Oscar party – but it also looks like Paz and QT are the only ones leaving in this car. I think Paz might have a boyfriend? But I also think she's the kind of woman who "forgets" that she has a boyfriend when she's drinking. As for QT… well, he's 21 years older than her. He's 47 years old. Paz is 26. Is that gross? Yeah. Hopefully, it's just a "Hey, are you going to the next party? Can I get a lift?" situation. Although I doubt Paz can form those words. Paz probably slipped a boob out of her dress, rolled her tongue over her forearm and whispered to QT, "Next party?"
Yeah… I still don't really know what's happening here. I hope to God that QT has better taste than this.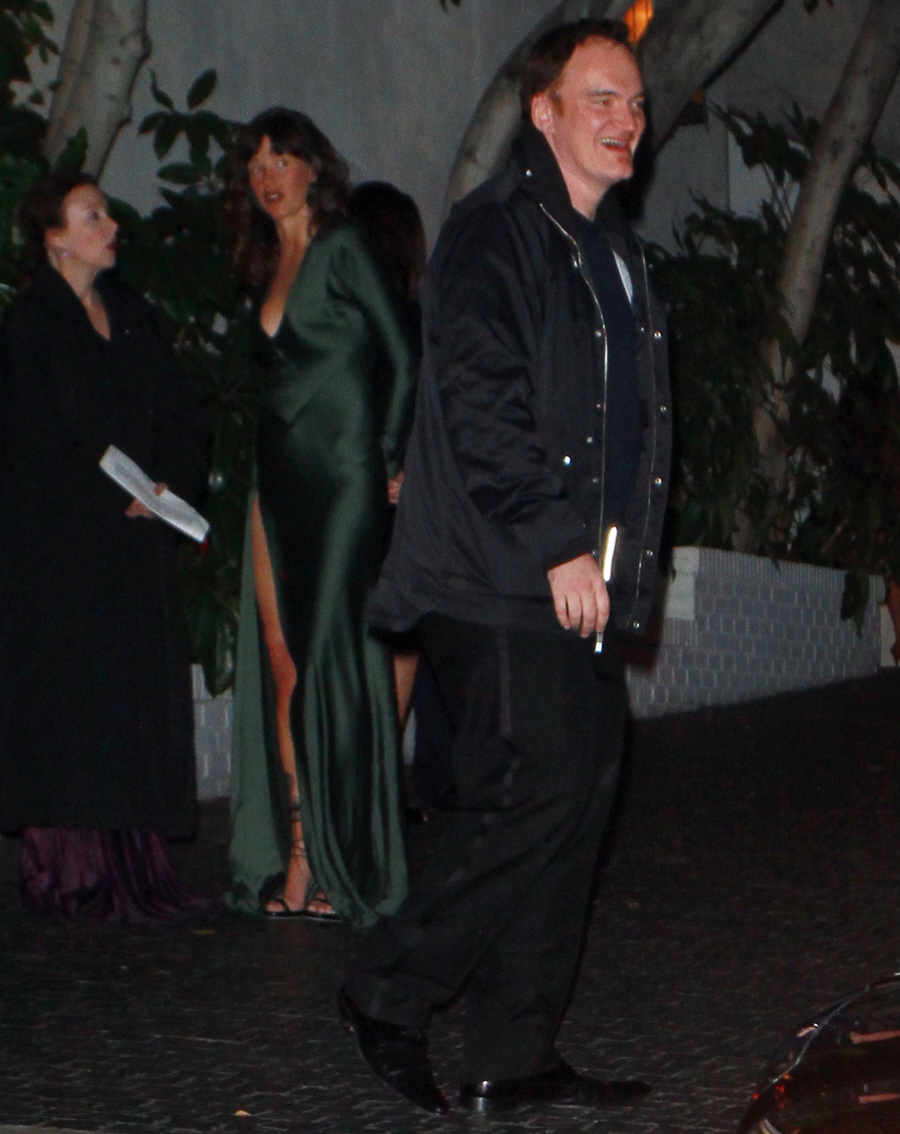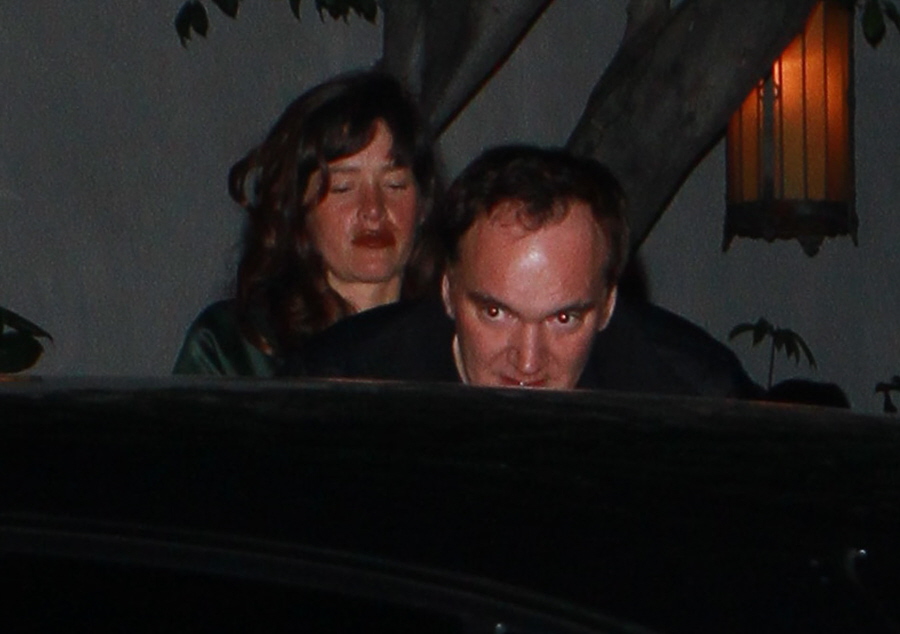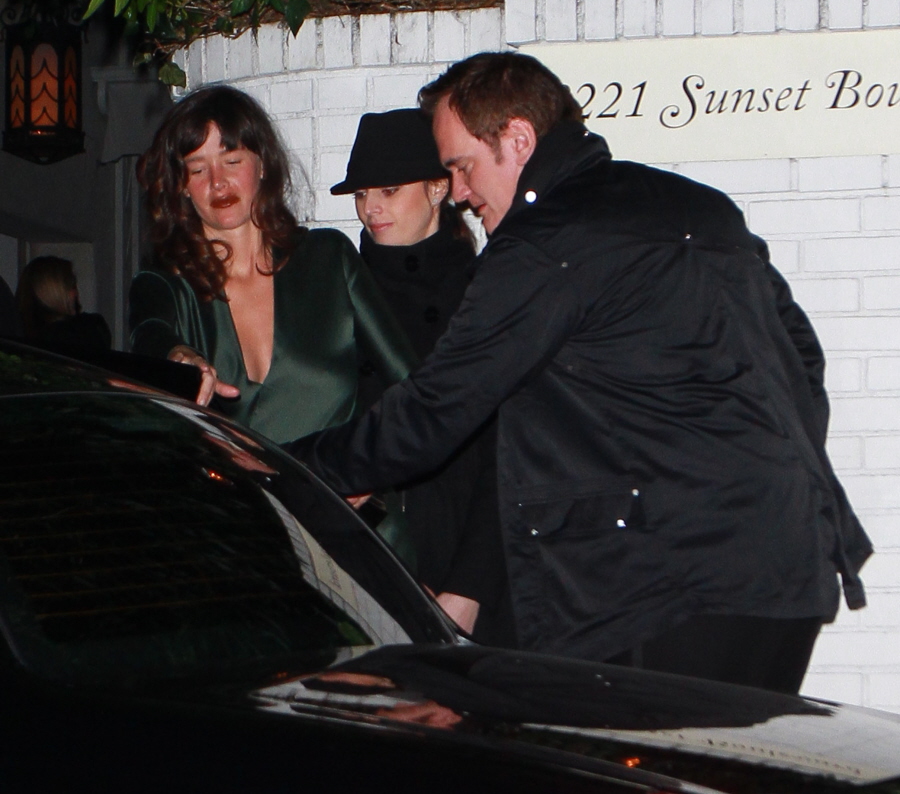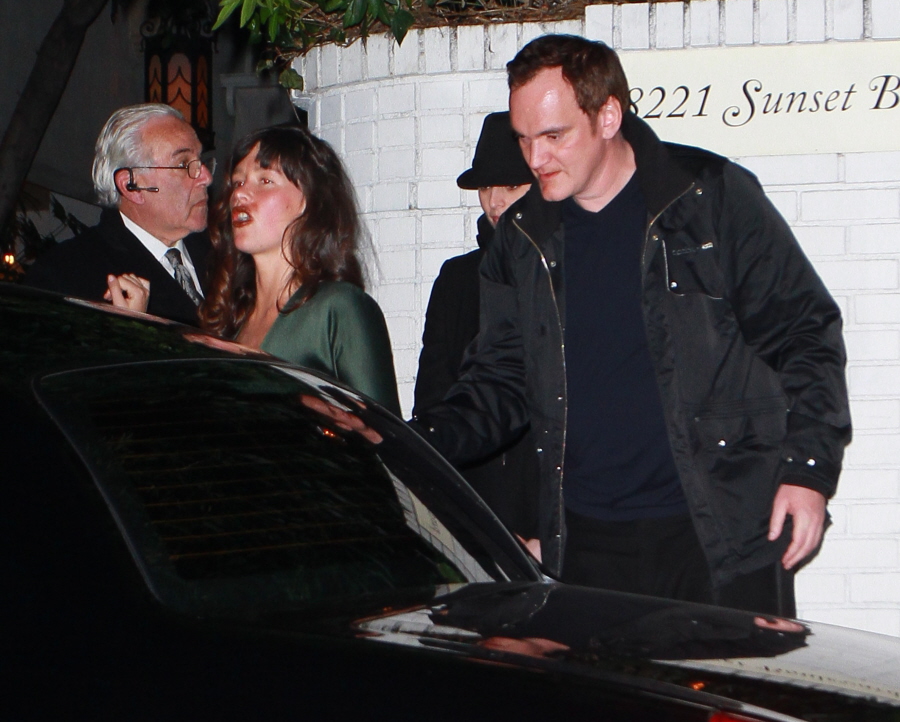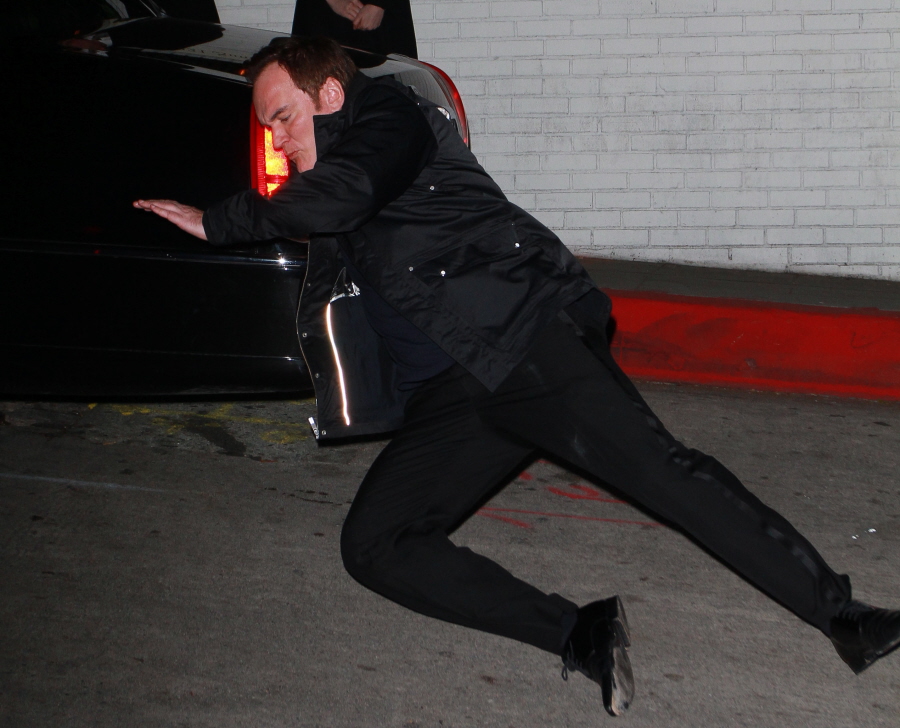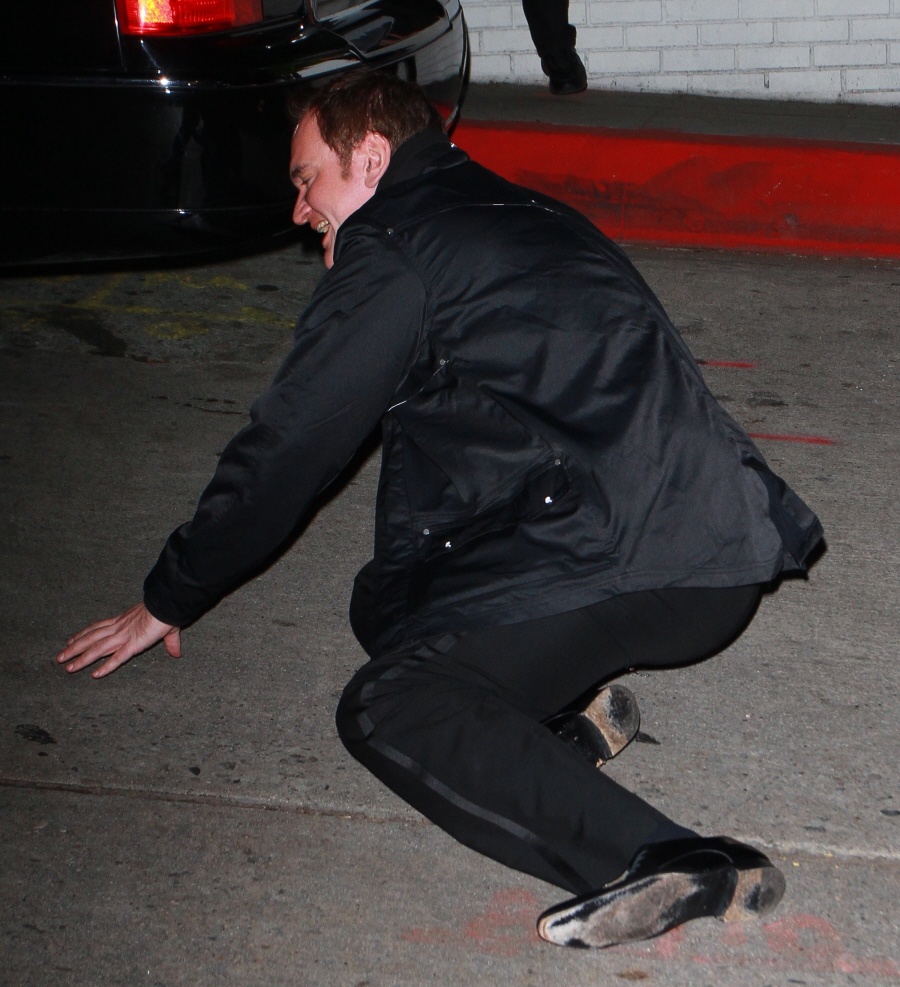 Photos courtesy of Fame.