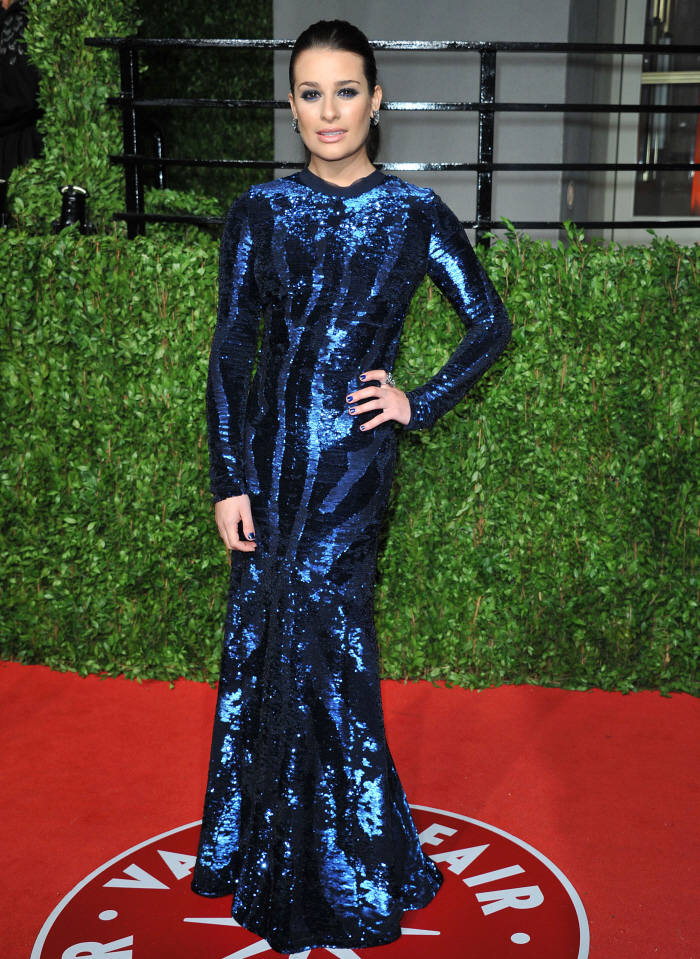 Okay, so I was just going through our massive (some would say exhaustive) coverage of Oscar fashion, and I noticed that I left a few gaps – not enough photos of the party girls. The women who didn't come to present an award, and weren't even invited to the Oscars, but they still wanted to get dressed up and party. The headliner "Party Girl" was going to be Charlize, but then Lea Michele's blue eye liner stopped me dead in my tracks. I mean… this chick just will not be ignored, right? The Roberto Cavalli dress says "IT'S ALL ABOUT ME!!!"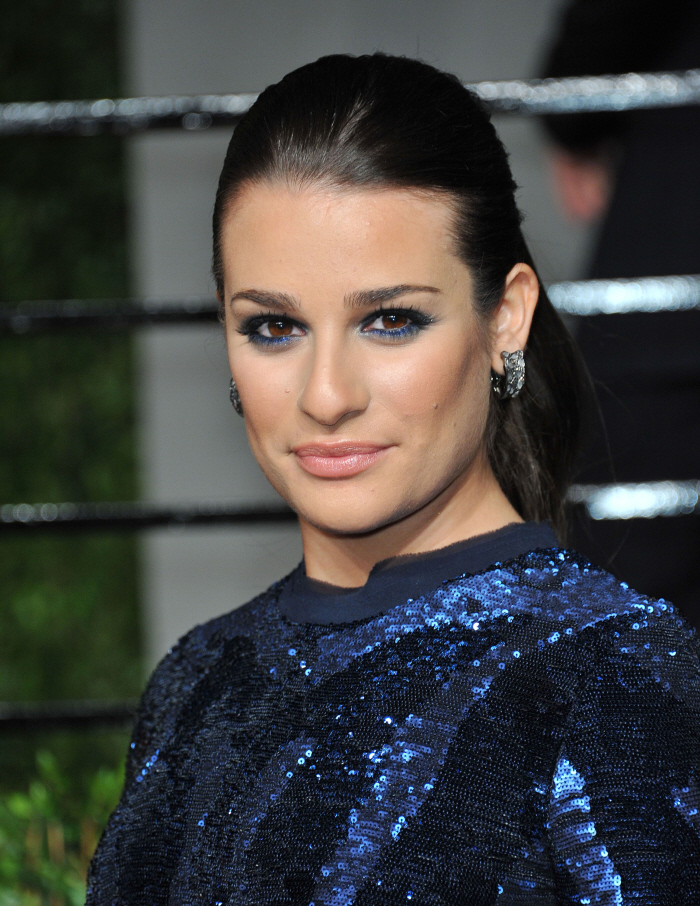 Next: Charlize in Versace. Simple. Classy. A little bit too much for someone who is ONLY coming out for the parties, but still, it's fine.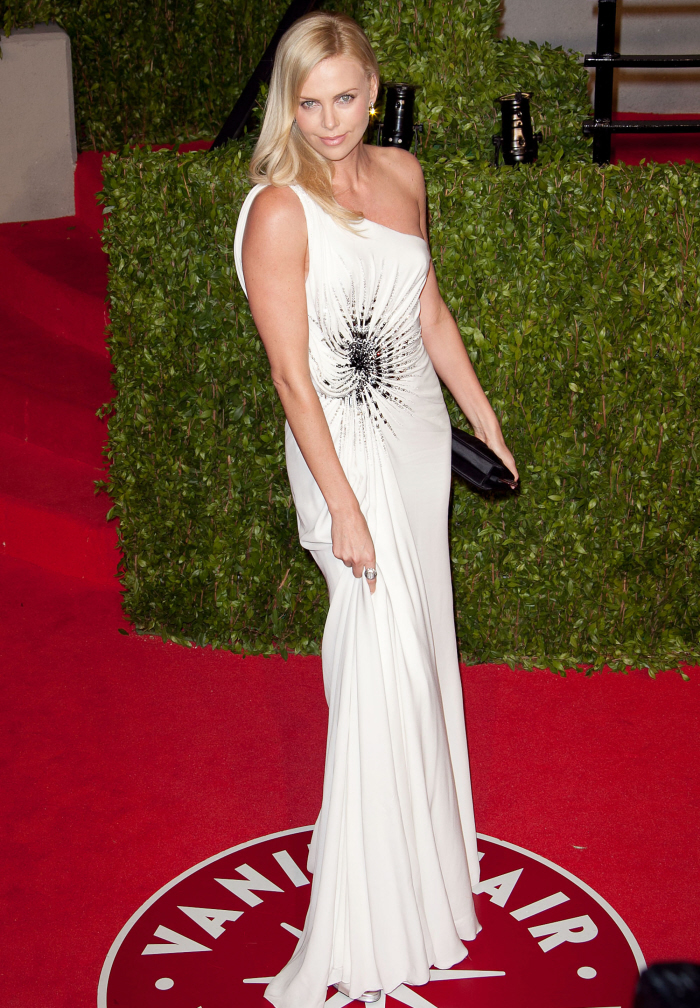 Anna Paquin in Monique Lhuillier. I really dislike it, but it's occasion-appropriate.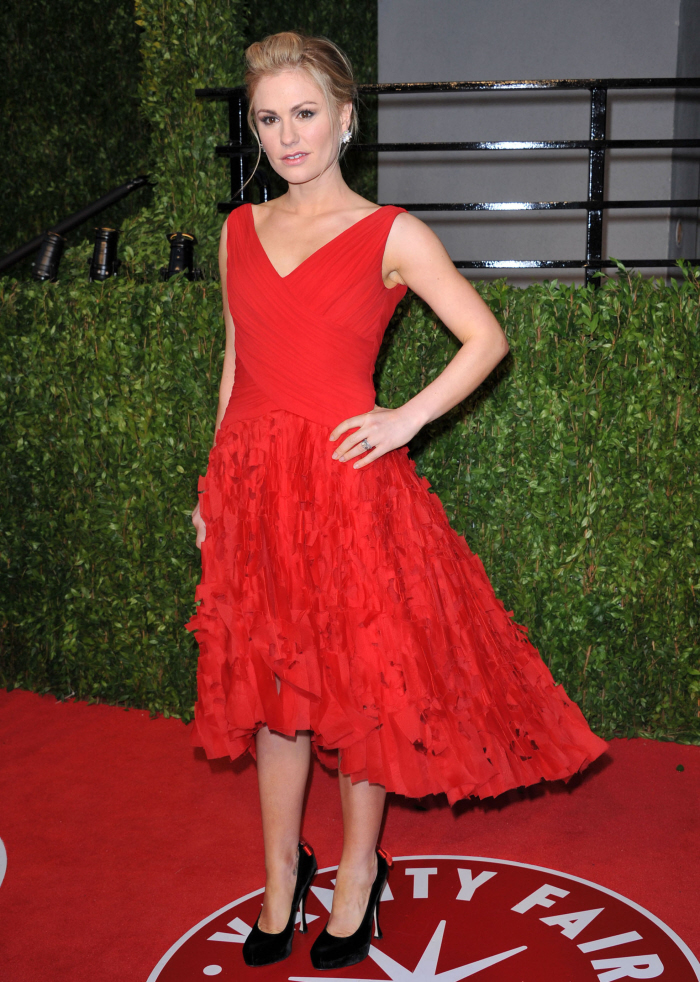 Naomi Watts in Zac Psen. HATE IT. Passionately. The white feathers on black, the sheer cutout, all of it is so unflattering. "That's gross," said La Blanchett.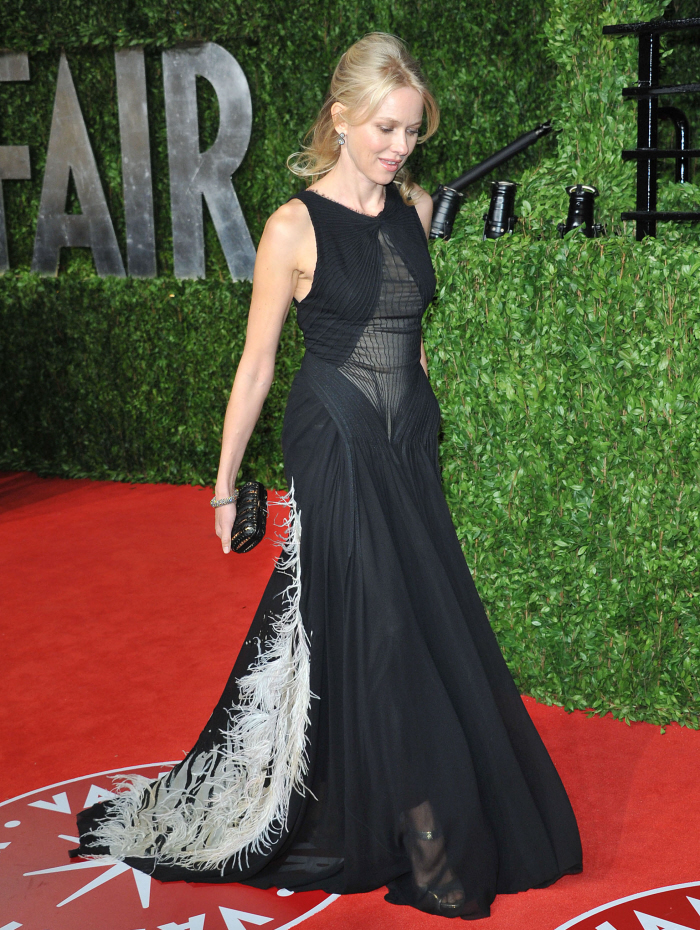 Sofia Vergara in Zuhair Murad. This is completely pornographic on her insane body. I love her, but she should have gone with a milder dress.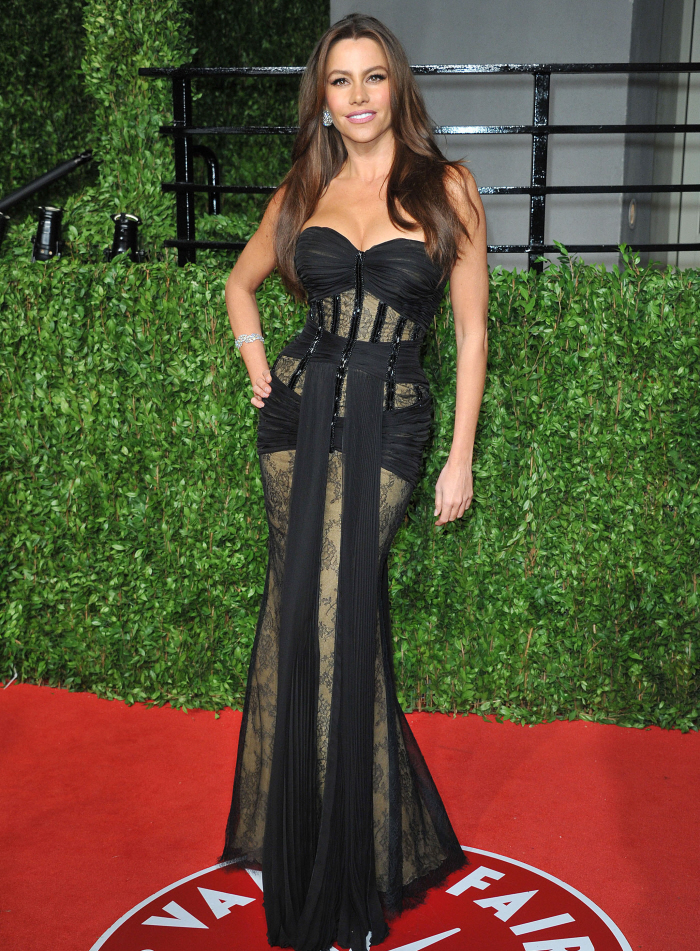 Elizabeth Banks in vintage Versace. Perfect. Truly, this is what a girl should wear if she's only doing the party circuit.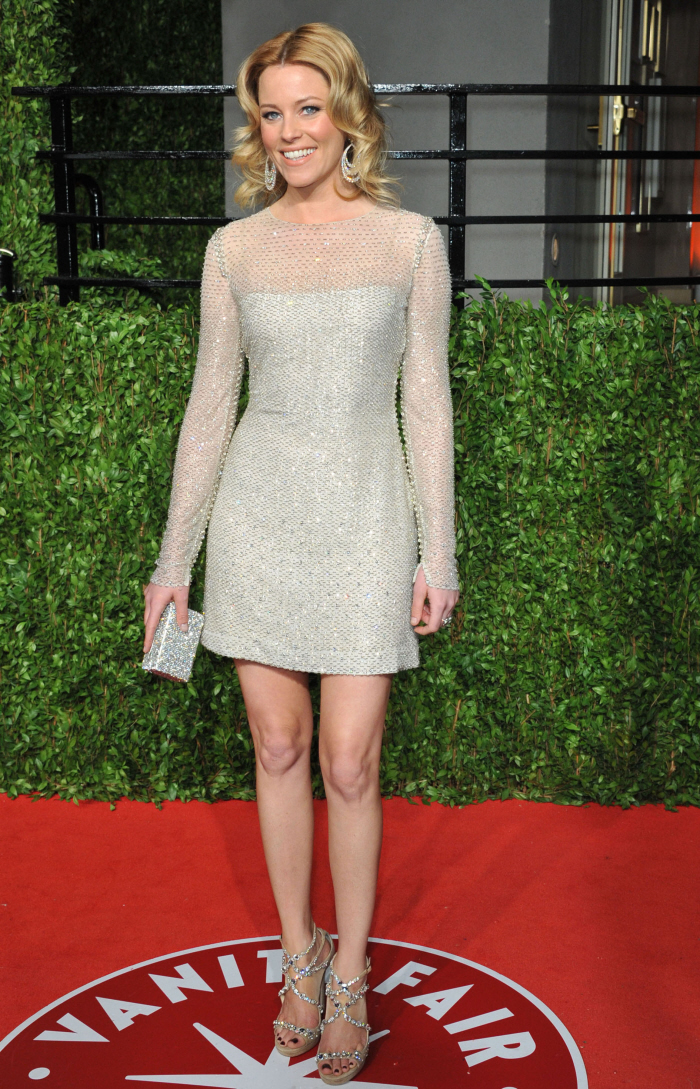 Kate Beckinsale, and I can't find who designed this. Honestly, I really like this dress. I think it's a beautiful gown, and I would have loved to see it on someone like Melissa Leo or Helen Mirren. It feels a bit too "old" for Kate, but my biggest problem is that she's over-dressed for a party.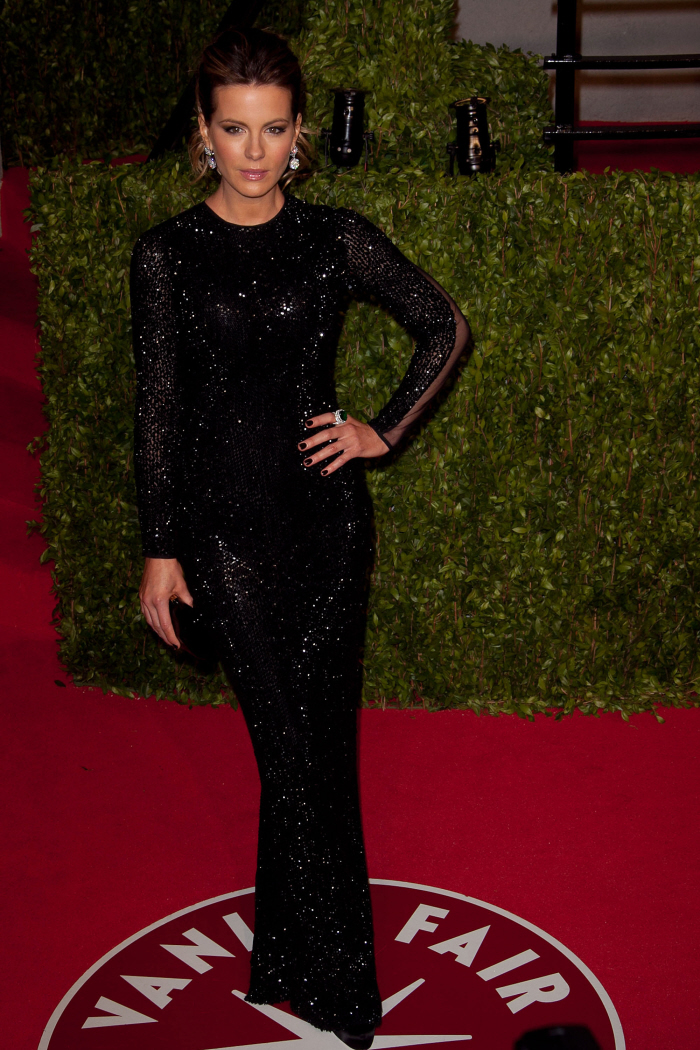 Photos courtesy of WENN.