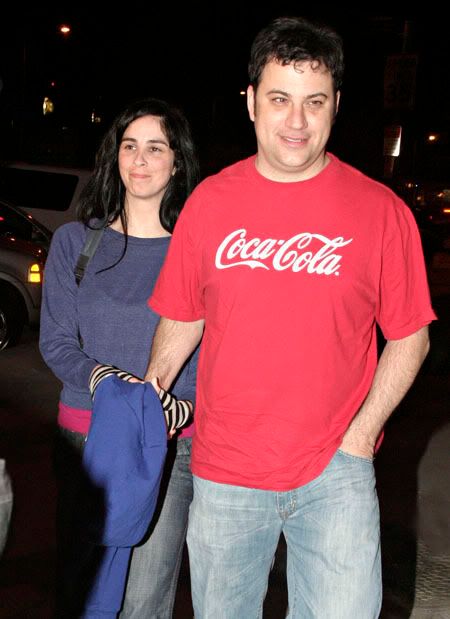 Sarcasm lovers all over the internet are flooded with excitement over rumors that Sarah Silverman and Jimmy Kimmel might be back together. The pair were spotted together in Los Angeles over the weekend – holding hands. They did their best to skitter away from the paparazzi, but everyone knows once you're spotted by TMZ, you might as well just get married.
Sarah Silverman and Jimmy Kimmel were spotted hand-in-hand in a mad dash to evade paparazzi over the weekend in Los Angeles, which begs the question: are they back together?
The pair split up in July after a 5-year courtship, but were back in the news earlier this month when Silverman scored an Emmy for her fake confessional song "I'm F—–ng Matt Damon." Is someone itching for more material?
[From PopEater]
TMZ has video of the pair together. It appears they're outside of a restaurant when the paparazzi attacks. They try to get into the restaurant in different directions but for some reason keep turning around. Then they cross the street (all the while followed within inches by TMZ). At no point do they stop holding hands. From their body language, it seems pretty clear they're back together. Both were reportedly incredibly distraught by their breakup. Now they have pretty huge grins on their faces.
Their reps deny that they're back together and say they just remain good friends. I don't know about anyone else, but I don't walk around like that with my good friends.