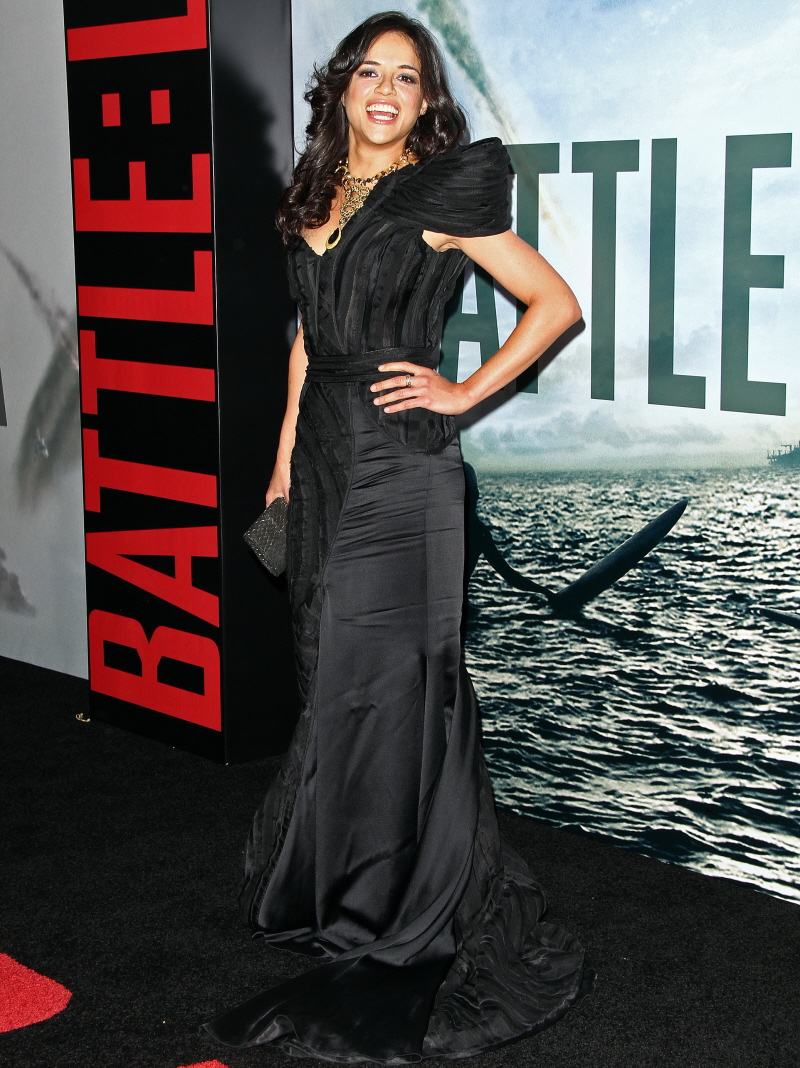 Yay! More Michelle Rodriguez photos. Okay, yesterday's photos were from some kind of screening for Battle: Los Angeles, and now these are photos from the premiere. Michelle ditched the sparkly leggings and leather jacket for this too-formal black gown. I would absolutely love this gown minus the shoulder piece, and if Michelle was wearing this at an awards show. That being said, it's really nice to see her in a proper gown, which she rarely wears. She has a lovely figure, and I personally think she's really pretty, so I think she can do a girly look and pull it off. I actually love the way the gown is cut in the bodice.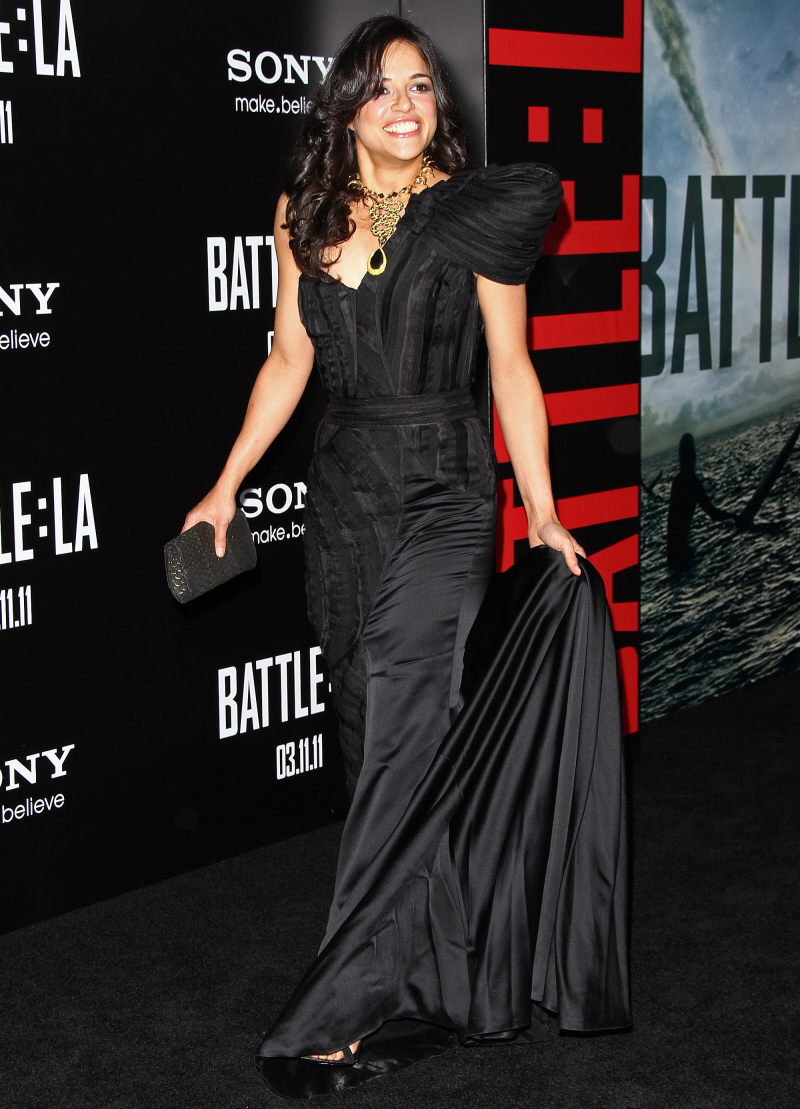 We also have some new interview quotes too! More matriarch stuff – Michelle tells the NYDN, "When us chicks don't remove our clothes and we don't play the girlfriend, there are not a lot of roles out there… so I got to play it safe and take the roles I can." She also trained with Marines, getting up at 5 a.m. to exercise every day: "For two weeks it was like full throttle. That's where I got the abs for 'Machete' actually — those hundred situps, the 50 pushups and the 2-mile run every morning. But the shooting. That stuff I love, I could do that with my hands tied behind my back."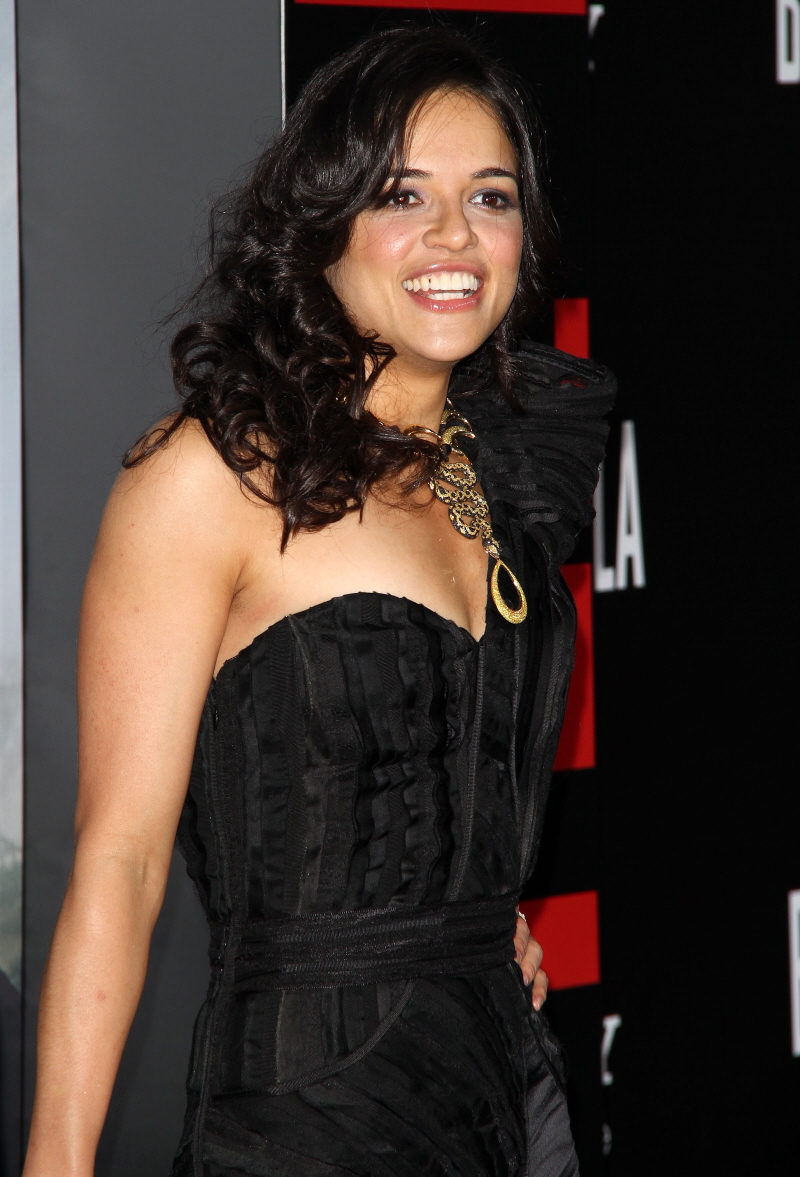 Also, Bridget Moynahan is in this movie too. Her dress is way more occasion-appropriate: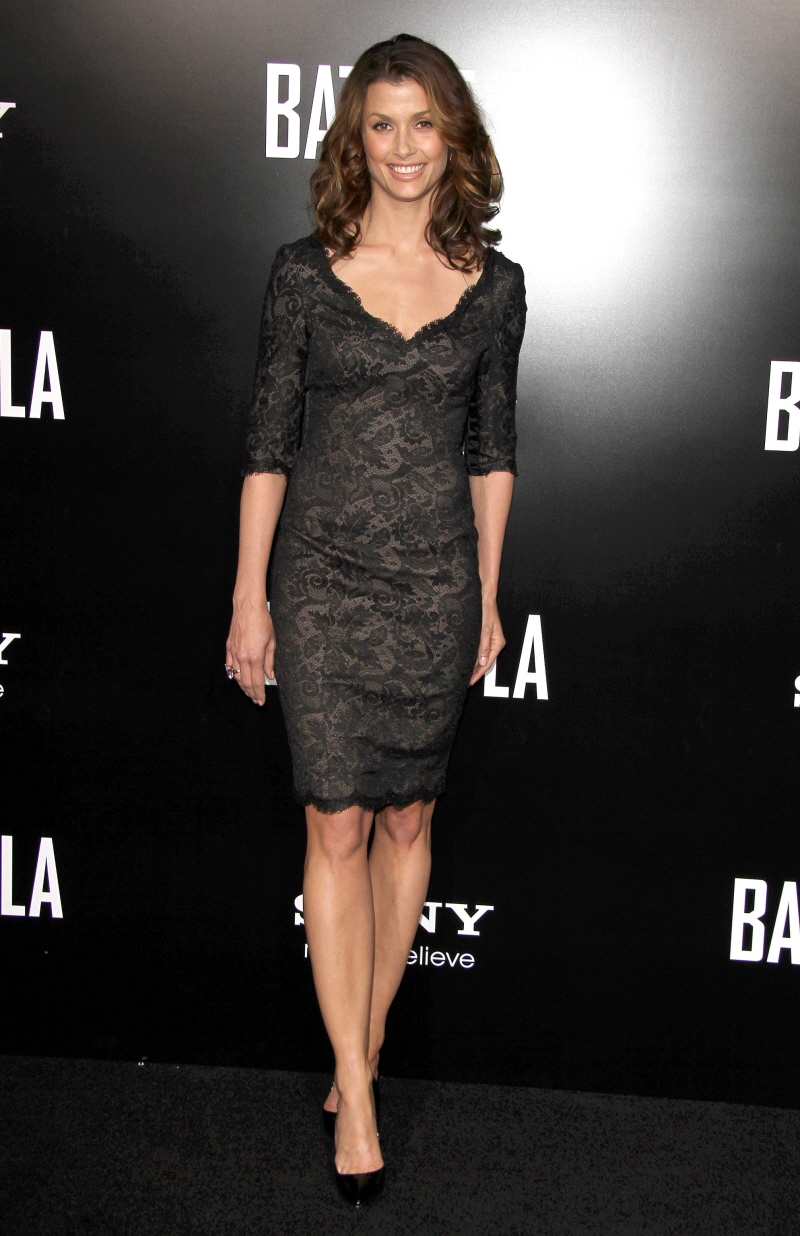 Photos courtesy of Fame.