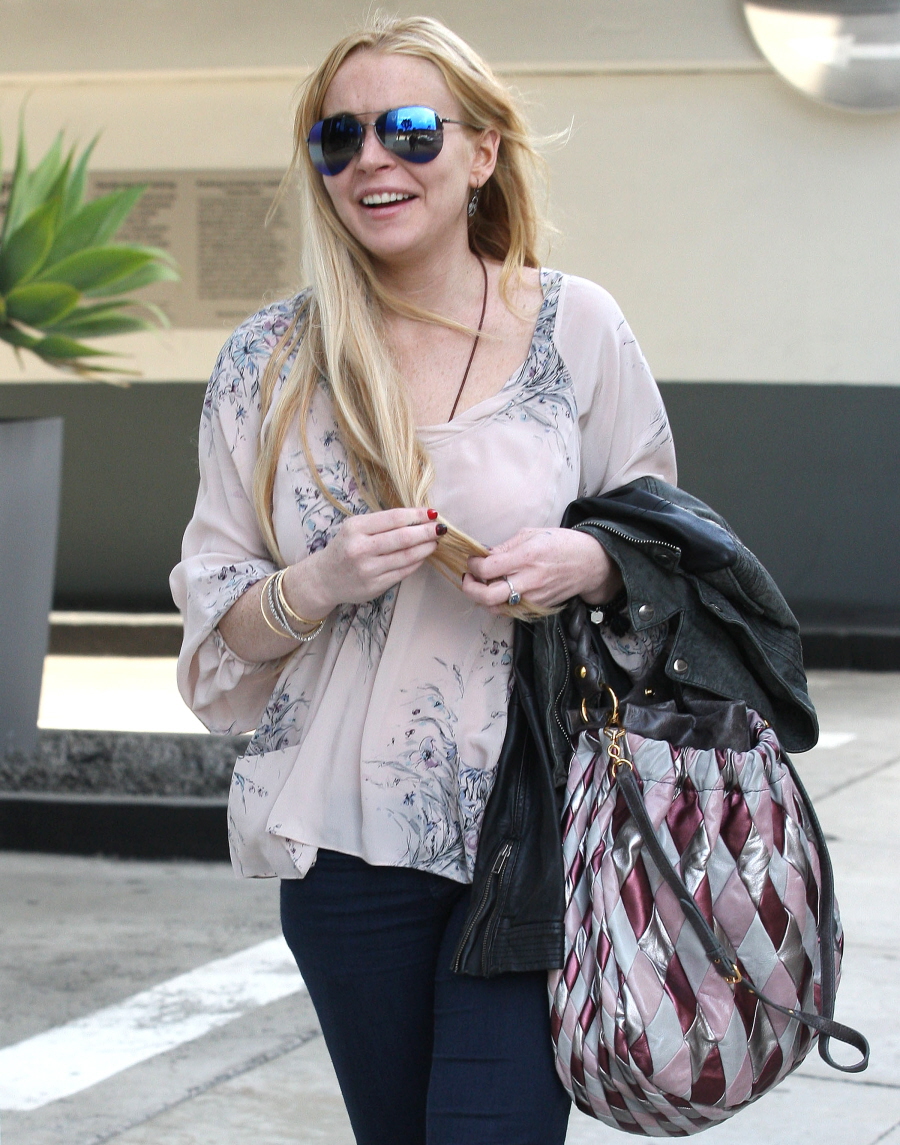 You remember that Lindsay Lohan is headed to court today, correct? This is the deadline for her "plea or GTFO" (not a legal term, but it should be). Just keep that in mind. I'm not expecting crack tears, and I'm not expecting a crack plea either. I honestly think Lohan's crack legal team is going to push for an honest-to-God trial. No joke. Anyway, you know how Entertainment Tonight and the Associated Press were able to get their hands on the security tape through some sort of financial arrangement with the jewelry store? And you know how Team Crackhead is all in a tizzy because they say the tape VINDICATES the crackhead because it shows her absentmindedly stealing a necklace, because if you steal something when your thoughts are somewhere else, it doesn't count? Well, there's a new layer to the crack denial/hilarity. Lindsay Lohan is SUING the jewelry store!!! Because they sold their surveillance tape of her crack heist!!! I can only imagine that this was cooked up by Mother Crackhead after a three day tequila-and-blow bender:
Lindsay Lohan is preparing to sue Kamofie & Company jewelry store — claiming they had no right to cash in from the sale of the infamous surveillance tape … because Lindsay never gave them the right to use her image for profit … TMZ has learned.

Sources connected to the surveillance video tell TMZ … Kamofie sold the rights to distribute the tape to the Associated Press for at least $40k. The AP has since struck a deal with "Entertainment Tonight" in which the show got exclusive rights to air the tape for one week.

We're told Lohan met with her lawyers today … no word on when she plans to file the lawsuit.

UPDATE: A rep for Kamofie tells us, "We regret to hear there is trepidation by Miss Lohan in connection with the video. "

The statement continues, "We hope that everyone understands that this is beyond our control, the flood of the requests to see this video were simply too overwhelming. It was truly necessary to put it out."
[From TMZ]
I just don't see how Lindsay has any case, other than a case of the crackhead crazies. The surveillance tape is the rightful property of the jewelry store, and they are taping people who come into their store willingly. And besides that, Lindsay STOLE from them, and if she's looking for monetary compensation for the sale of her crack thievery, couldn't that be in violation of whatever Son of Sam laws are in place? Does California have Son of Sam laws? Oh, here's another question: if this tape vindicates Lindsay, wouldn't she want everyone to see it? What does it mean if she doesn't want people to see it?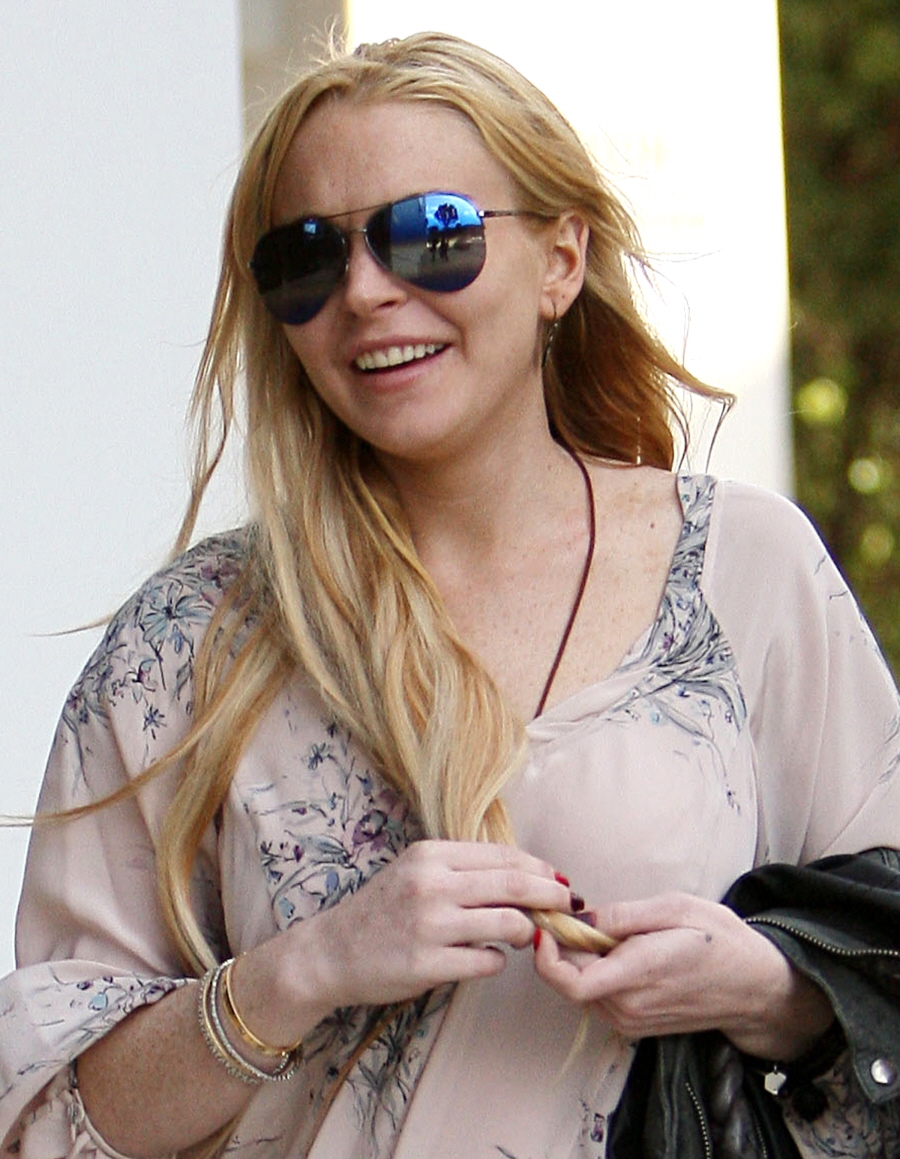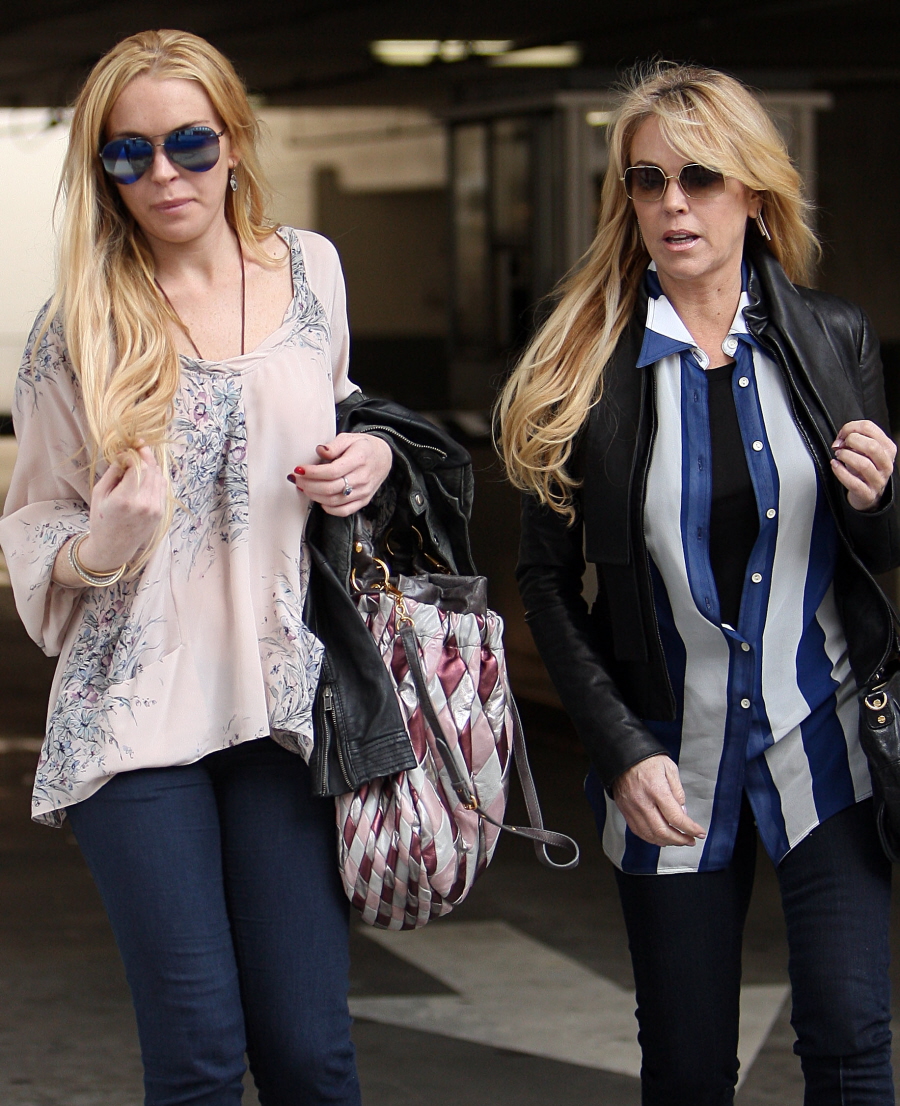 Photos courtesy of Fame.