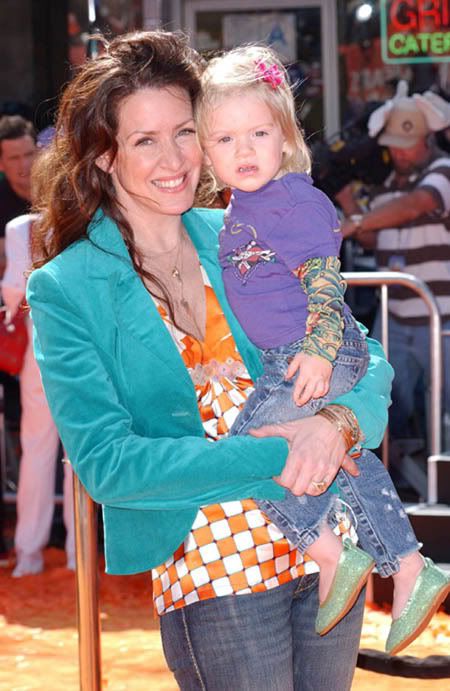 Joely Fisher, star of the FOX sitcom 'Til Death, has adopted a baby with her husband, Christopher Duddy. The couple have four biological children between them already. Fisher is the daughter of actress Connie Francis and actor Eddie Fisher, and half-sister to actress Carrie Fisher. She has been active in childrens charity causes, including serving as an ambassador to Save The Children, for the African country of Mozambique, and promotion of the Kids Care Clubs, a non-profit organization encouraging kids and parents to volunteer.
Actress Joely Fisher and husband Christopher Duddy have adopted a newborn baby girl named Olivia Luna Fisher-Duddy, her rep told Usmagazine.com.

"The Fisher-Duddy's other children Cameron 22, Collin 20, Skylar 7 and True, pushing 3, are blissfully happy and enjoying their new baby sister," the rep said.

Fisher, 40, stars in the Fox sitcom 'Til Death and appeared on Desperate Housewives. She and Duddy, a cinematographer, have been married since 1996.

Details of Olivia's birthmother remain private.
[From US Weekly]
Joely and her family join the ranks of other celebs who chose to adopt, such as Mary Louise Parker, Meg Ryan, Madonna, Sheryl Crow and of course Brangelina. I guess "adoption fever" really has taken over Hollywood- and that's not such a bad thing. If you've got the means to raise a child and give it a great life, why not?
Joely Fisher and her daughter, True, who just turned two at the time of this photo, are shown at the Horton Hears A Who! premiere on 3/8/08. Credit: WENN