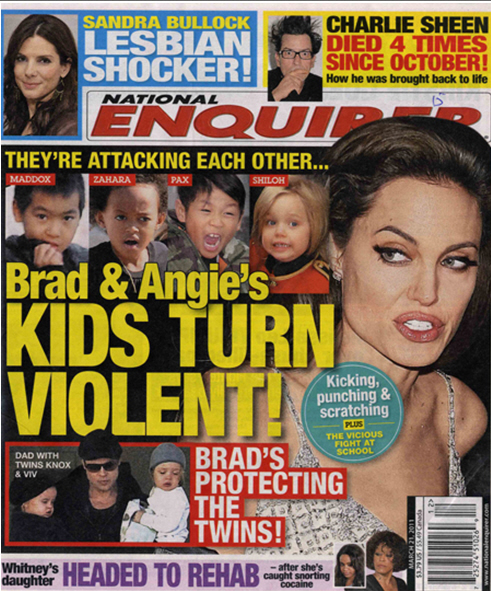 I just sent this cover to CB with the subject heading "LMAO". I mean… whoever does The Enquirer's cover layout truly deserves an award. This is one of the funniest things I've ever seen. Let's just take it point by point:
*Maddox looks likes he's licking a button on his jacket. VIOLENT.
*Empress Zahara is going to cut a bitch, no doubt. Completely warranted.
*Pax wants ice cream. VIOLENT.
*Shiloh is such a little ham, and I even know where that photo is from – Angelina had taken the four older kids toy shopping, and Shiloh was wearing her Nutcracker jacket and brandishing a cardboard sword and making faces at the paparazzi. Obviously, VIOLENT.
* And then there's the photo of Angelina, looking very much like the violent, mercurial matriarch who raises her children to first cut a bitch and ask questions later.
*Finally, there is POOR BRAD and the twins. Brad is "protecting" them, you see, from button-licking and ice cream and Empress Zahara's world domination.
The Enquirer hasn't released their story as of yet. But I can't imagine it will outshine this magnificent cover.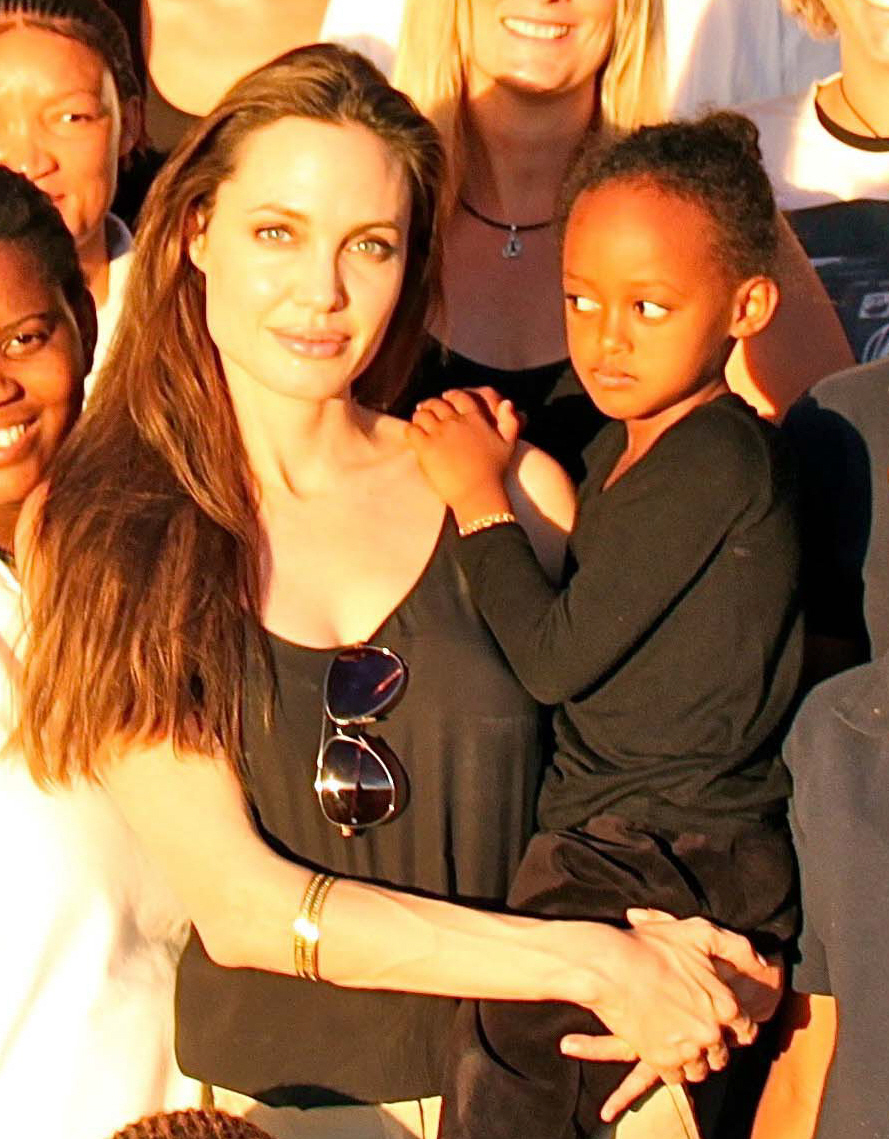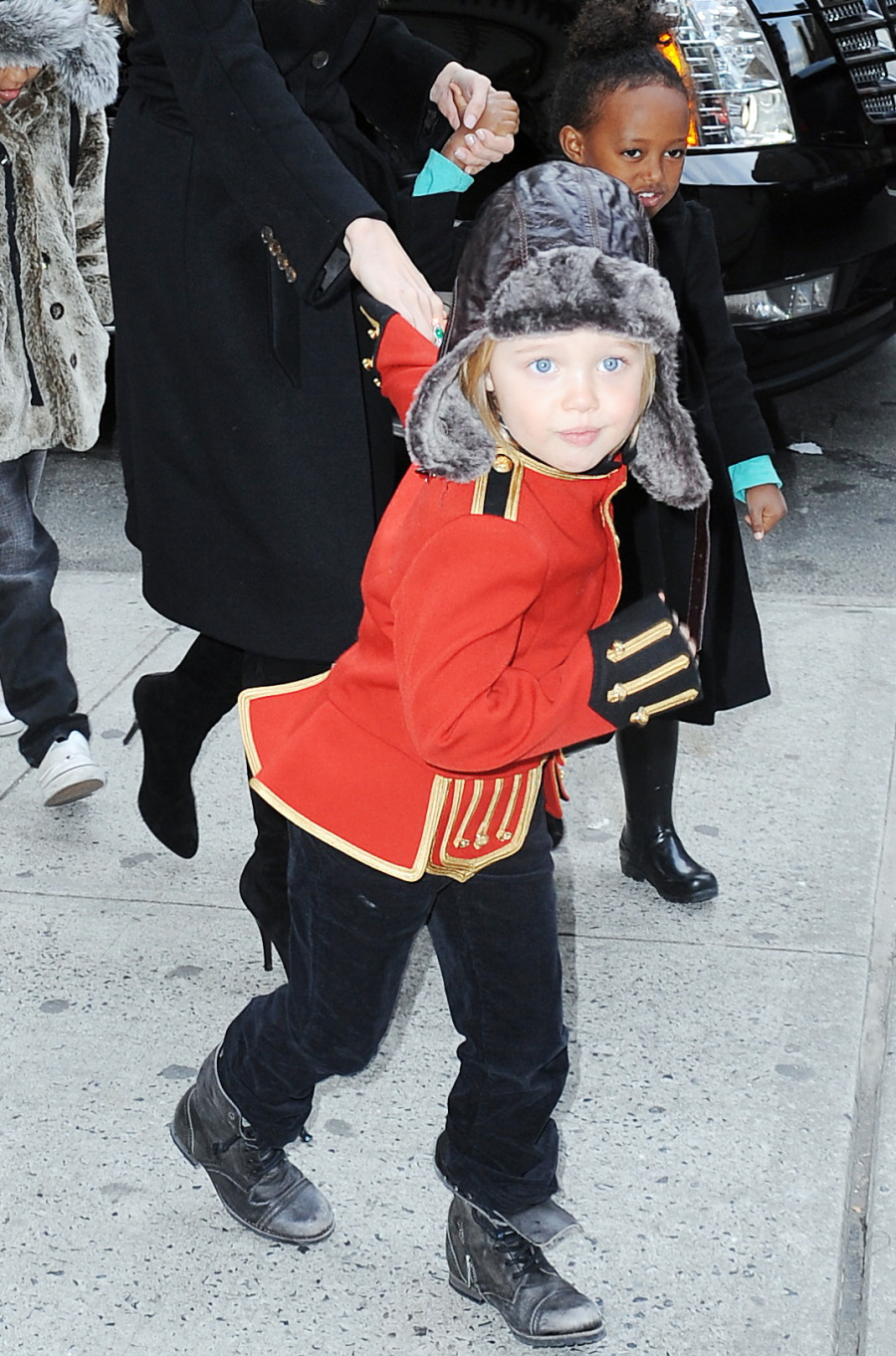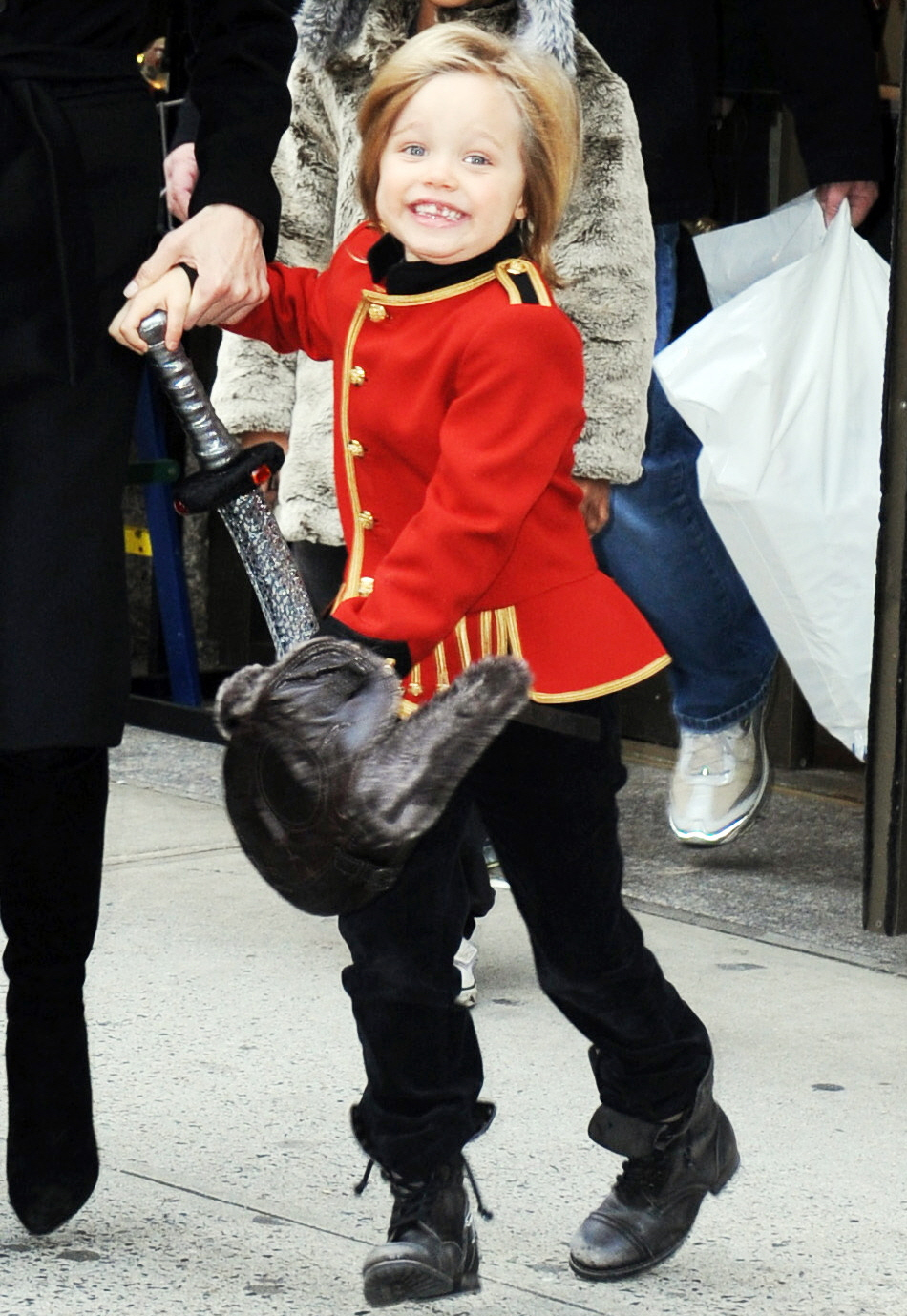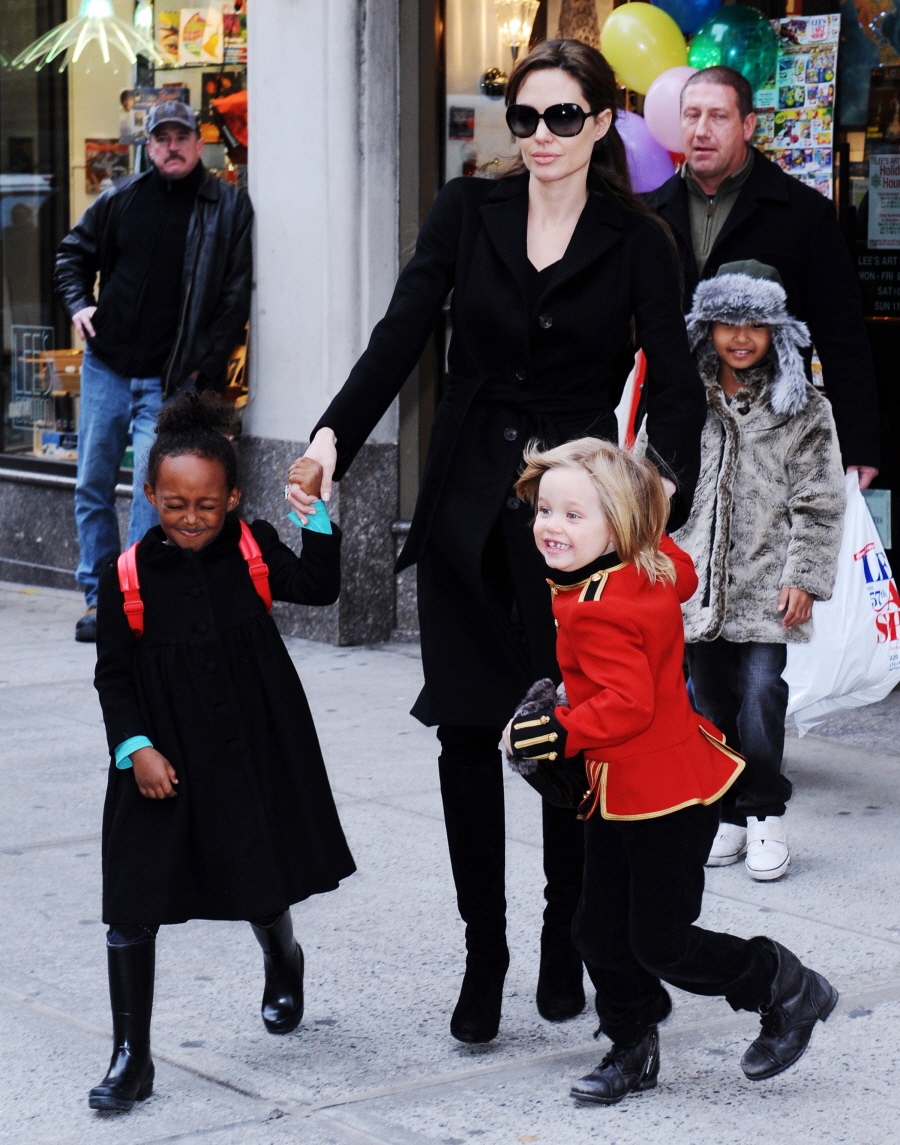 Enquirer cover courtesy of CoverAwards. Additional photos by Fame.