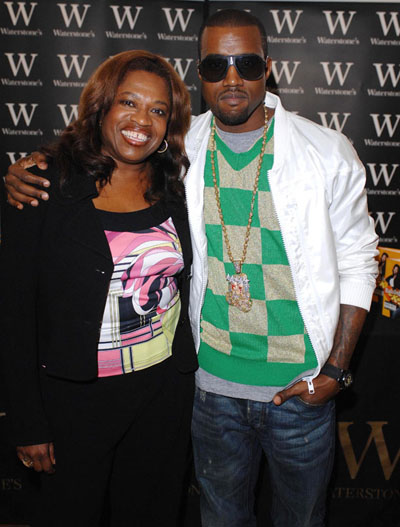 Last night Governor Schwarzenegger vetoed a bill that was written after Kanye West's mother Donda died during cosmetic surgery. During her autopsy, it was discovered that she suffered from high blood pressure and had a blockage in a cardiac artery. Schwarzenegger said he didn't sign the bill because California's massive, nearly three month long budget approval delay caused such a time crunch that he could only deal with the most essential bills.
A measure intended to prevent cosmetic surgery-related deaths fell victim to a rash of vetoes Sunday by Gov. Arnold Schwarzenegger.

The bill was written after the death last November of Donda West, mother of rapper Kanye West. The 58-year-old woman died one day after breast reduction and liposuction surgery, and an autopsy found health problems, including high blood pressure and cardiac artery blockage.

The cosmetic surgery bill, AB 2968 by Assemblywoman Wilmer Amina Carter (D-Rialto), would have required people to undergo a physical examination, give a complete medical history and get a doctor's clearance before undergoing plastic surgery. It received almost-unanimous support in the Legislature.

In vetoing the measure, Schwarzenegger said this summer's historic, 85-day delay in passage of a state budget left him with time to enact only the highest-priority legislation for California. "This bill does not meet that standard, and I cannot sign it at this time," states the veto message, which he applied to dozens of others Sunday. Schwarzenegger has until midnight Tuesday to sign or veto all of the nearly 900 bills sent to him by the Legislature last month. If he does not act, those bills become law.
[From the Los Angeles Times]
In related news, Kanye is hosting and performing at a benefit concert for the Dr. Donda West foundation in Washington D.C. on November 4th. The focus of the benefit is to encourage young adults to get out and vote.