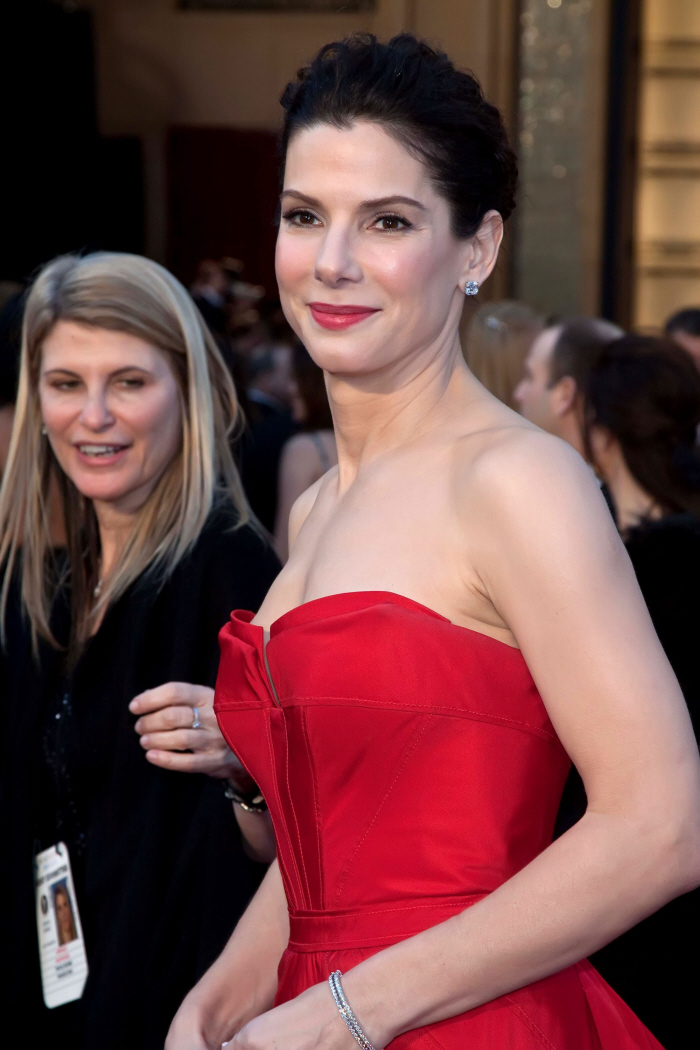 As you may remember, Jesse James has a publishing deal for his tell-all memoir. Many think that Jesse is truly going to "tell all" about his marriage to Sandra Bullock. Of course, many also think that Jesse is a piece of neo-Nazi trash. Anyway, this week's Enquirer has an interesting/funny/sad piece about what Jesse MIGHT reveal in his book, and how Sandra Bullock is a mess about the whole thing. The most notable suggestion is that Jesse will reveal that Sandra is a "lesbian". I put that in quotes because the Enquirer isn't even saying that Sandra is truly Sapphic, they're only claiming that Sandra didn't really care about having sex with Jesse. Which, if true, I think most of us could understand, right? Also: I think the new thing is "If a lady likes to go to bed with a good book and her dogs, she's a lesbian." I guess I'm a lesbian then.
Sandra Bullock is terrified her cheating ex-husband will get revenge on her by lying to the world that she's not only bad in bed – but a lesbian! With Jesse writing a tell-all book, Bullock fears he'll boost his publishing payday by stitching together a pack of lies about their five-year marriage, sources say. But her biggest worry is that Jesse may have a secret sex tape of their lovemaking, according to insiders. According to Jesse, Sandra was not only uninterested in sex during their marriage, she preferred sleeping with their dogs, said the source.

"Jesse would always say that Sandra went to bed with a book or script and five or six of their dogs, leaving little room for him in bed and no chance to have sex," the source said.

"He also told friend that he and Sandra had zero physical attraction, and they hadn't had sex for months before they split. Sandra is on edge because Jesse could justify his cheating by creating the false impression that she withheld sex from him or is a lesbian."

Publishing insiders say that Jesse's book royalties are tied to how much he reveals about Sandra. She's agonizing over the possibility that Jesse will spill heartbreaking details of her failure to conceive, and even accuse her of condoning his Nazi fascination.

"Jesse owns a large collection of Nazi memorabilia, including a surfboard with a life-size Hitler doing the Nazi salute that he kept in his office at the garage. He also had swastikas, helmets and Nazi uniforms at the home he shared with Sandra. While Sandra wasn't a fan of his Nazi stuff, did she turn a blind eye to it? If Jesse tells the world she was OK with his collection, that could come back to haunt her, especially sinc eher late mother was German."
[From The National Enquirer, print edition]
See, I'll always buy that Sandra didn't know what was going on with Jesse sexually, that she didn't know his sexual pathology, if you will. But what I always go back and forth on is whether Sandra knew some of the stuff with the swastikas and the "sieg hiel" salutes and all of that. Because it really doesn't seem like Jesse was hiding any of that… and if Sandra did know, I will be very disappointed in her.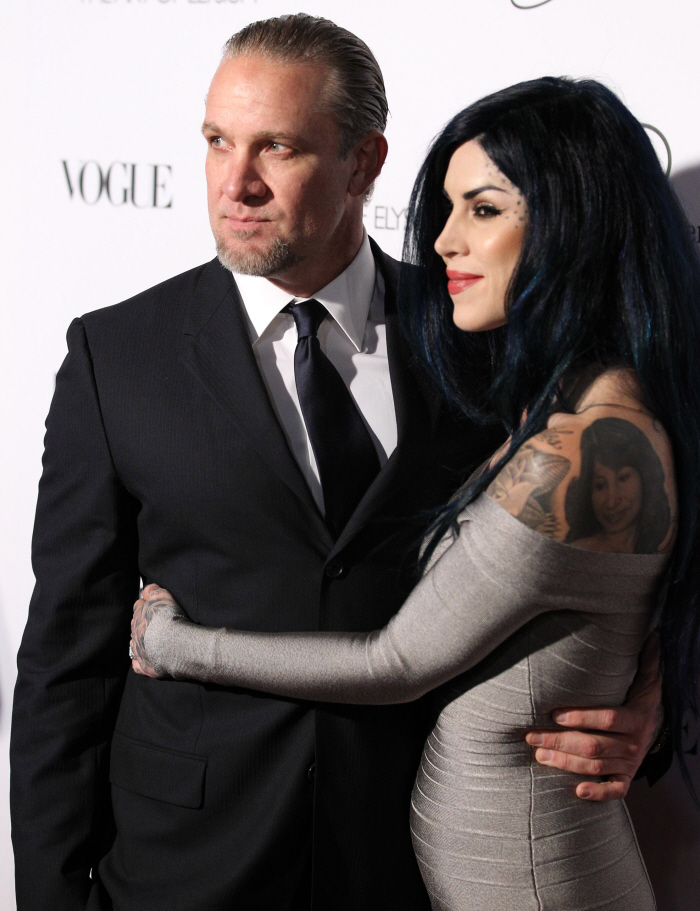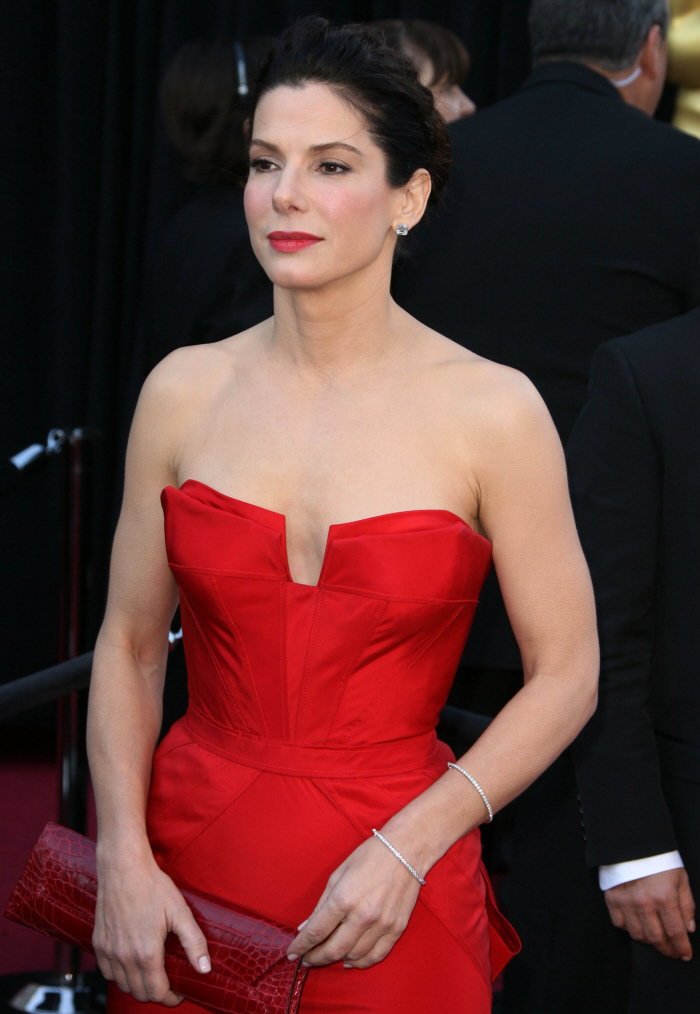 Photos courtesy of WENN.