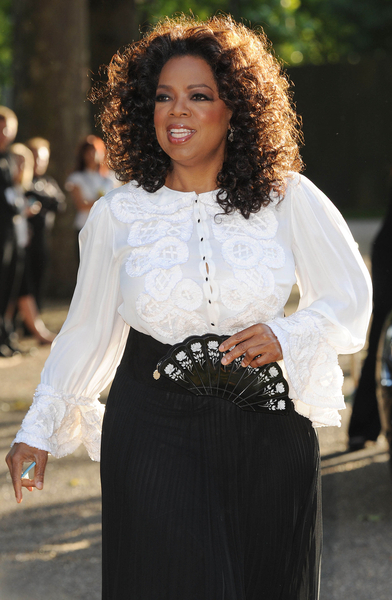 Oprah sure is having some problems with her mom. In August Celebitchy reported that her mother, 73-year-old Vernita Lee, was having trouble taking care of herself. She's diabetic with eye problems. Oprah was trying to convince her to move into a nearby assisted living facility, but Vernita wasn't having it.
Now it's been revealed that Vernita has been sued by high-end clothing store Valentina for an outstanding $155,000 bill. Vernita has countersued the store, claiming that they should never have extended her credit in the first place. This is the second time she's had trouble with Valentina – she also ran up a bill of 174,285 in 2002.
Oprah Winfrey's mom is refusing to pay back a $155K bill to a clothing store, and her defense is basically to play dumb.

Vernita Lee claims she shouldn't have to pay the gigantic bill to Valentina, a boutique in Wisconsin, because they took advantage of her "lack of knowledge … and/or capacity" when they opened the account, reports the Milwaukee Journal-Sentinel. What's more, her lawyer says the store didn't disclose finance charges prominently enough.

And to think, this could all go away with the change lying around Oprah's chintz-covered cushions.
[From TMZ]
The story is a little more complicated than TMZ makes it out to be. According to the Milwaukee Journal Sentinel, the terms of Vernita's earlier lawsuit with Valentina required them not to extend her credit in the future. But two years later they issued her another card. So she does seem to have a legitimate case against them. Why in the world they would WANT to do that for a client they'd had to sue in the past is beyond me. They shouldn't be all that surprised that the same thing happened again.
Oprah must be one of the best money managers around. I have no idea where Vernita gets her money, but I'd think that if she's given credit like that Oprah must help her out a bit. It seems like she is having trouble managing some of her responsibilities. Hopefully now she'll consider moving into that assisted living facility Oprah was so fond of, and cut up her credit cards.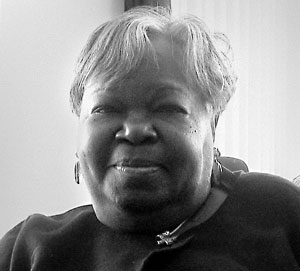 Vernita Lee