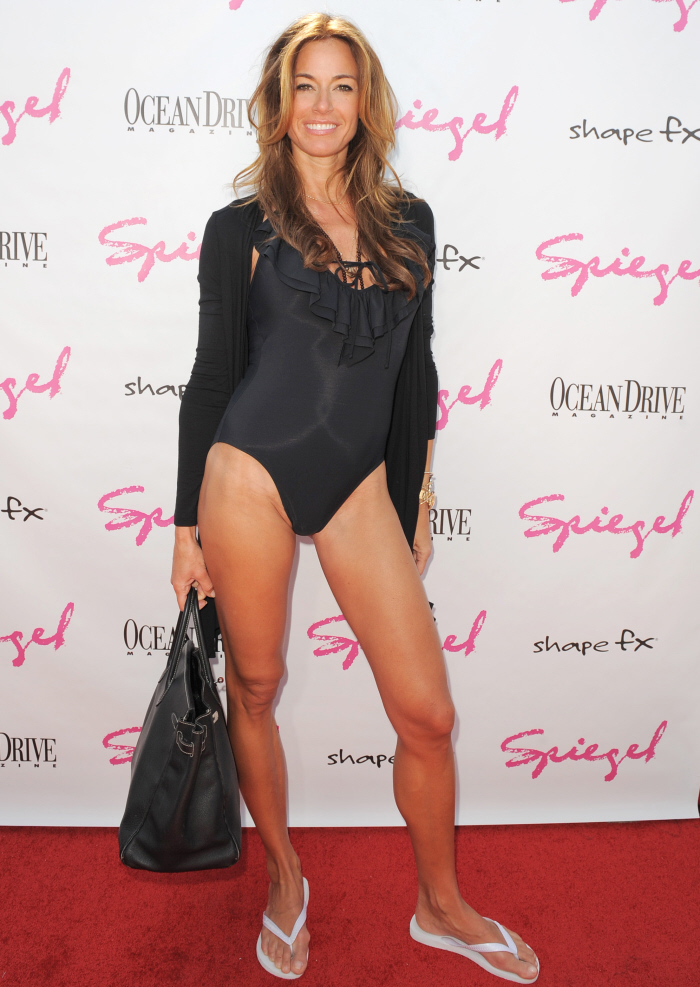 Yesterday, we had new photos of Kelly Bensimon in yet another skimpy bikini in Miami. This has become Kelly's thing – she vacations in Miami, poses for the paparazzi on the beach, and generally grosses everyone out with her truly odd body. When I wrote about Kelly yesterday though, I noted that she was looking a little bit better. She'd gained some weight, her stomach didn't look so… Iggy Pop-esque. She looked healthier. But still, many of you asked why Kelly felt the need to strut her stuff in a bikini when her body seemed made for a one-piece. Well, here you go. These are photos from an event for Spiegel in Miami last night. This is how Kelly walked the red carpet – in this one-piece!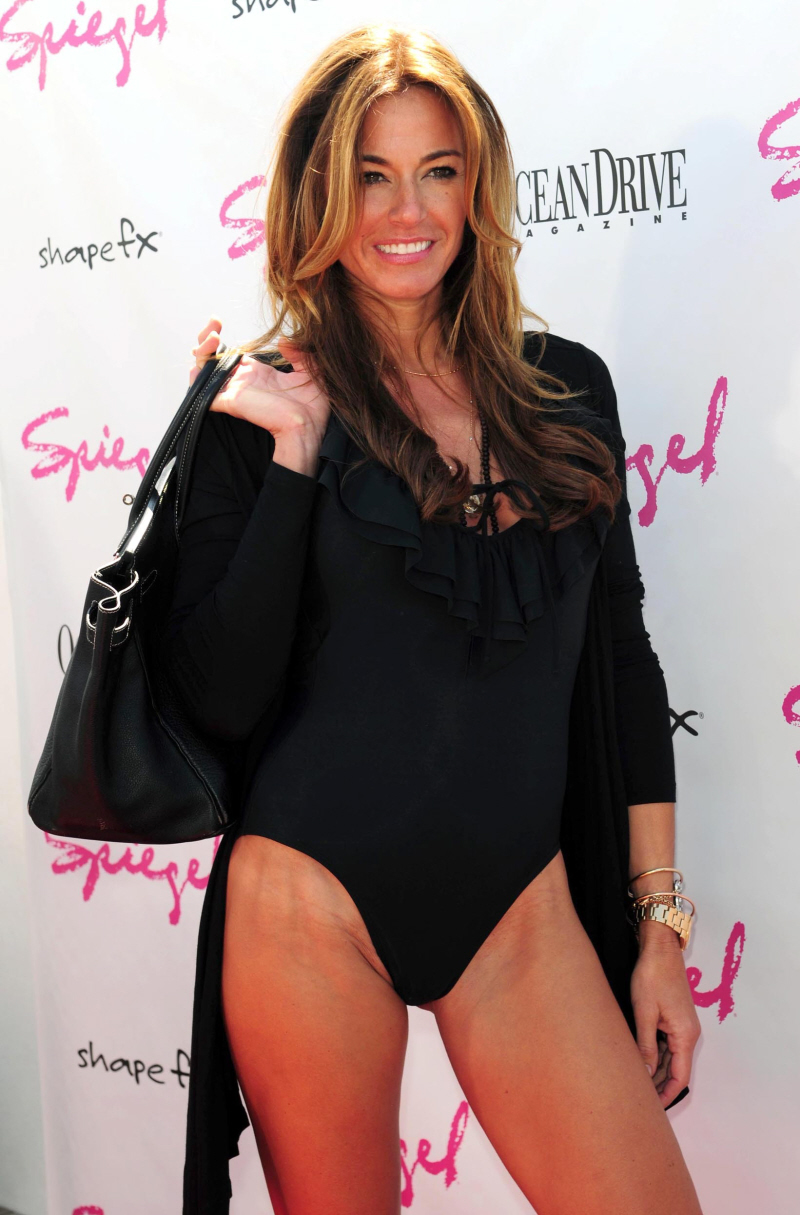 She really does look so much better, doesn't she? Even though the one-piece isn't really flattering (look at her bikini line), it's much, much, MUCH better than a bikini.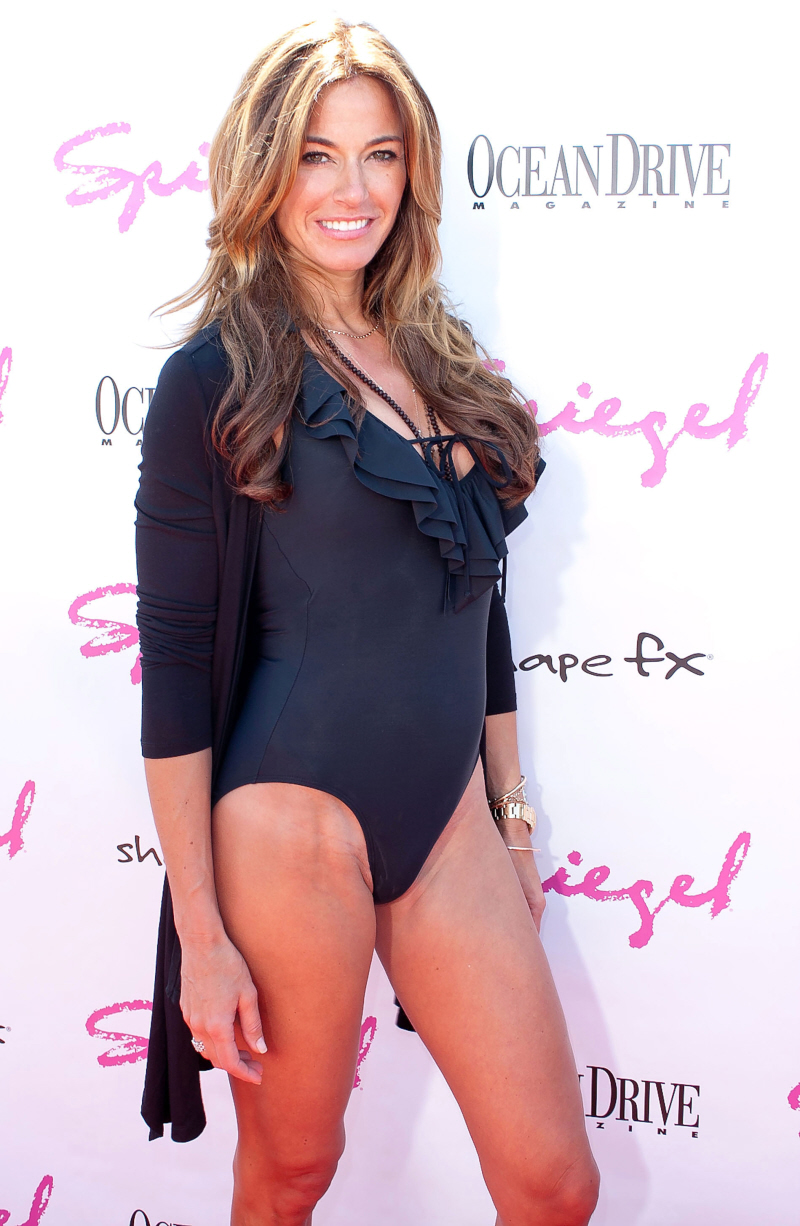 Photos courtesy of WENN.