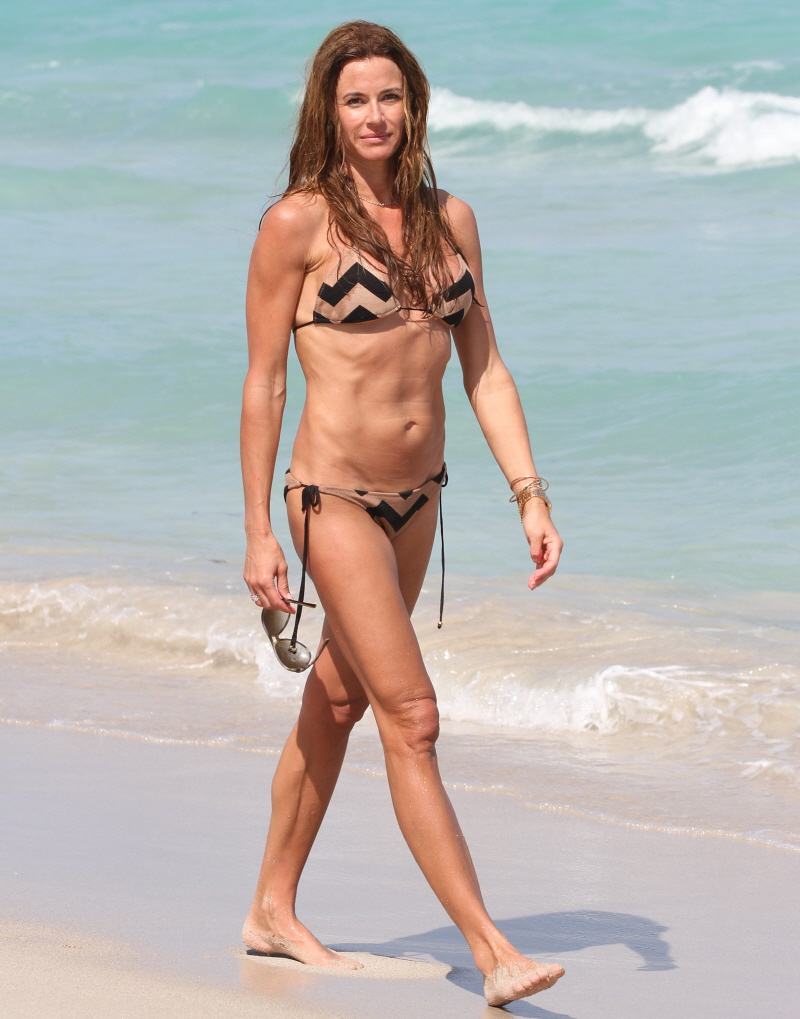 For whatever reason, Kelly Bensimon consistently gets pap'd whenever she's on vacation in Miami. I'd like to think she's not calling up the paparazzi to take photos of her while she's wearing a bikini, but the bitch is crazy, so I wouldn't put pap'ing herself out of the question. Anyway, last year many of us we horrified when we saw several sets of Kelly-wearing-a-bikini photos. Her body… was not good. And I wasn't even really a question of her being too heavy or too thin – her body just seemed really, really strange. Even though she wasn't "emaciated" there was just weirdness going on with the flesh and bones. She didn't look like a woman who takes care of herself, at all – which she probably doesn't.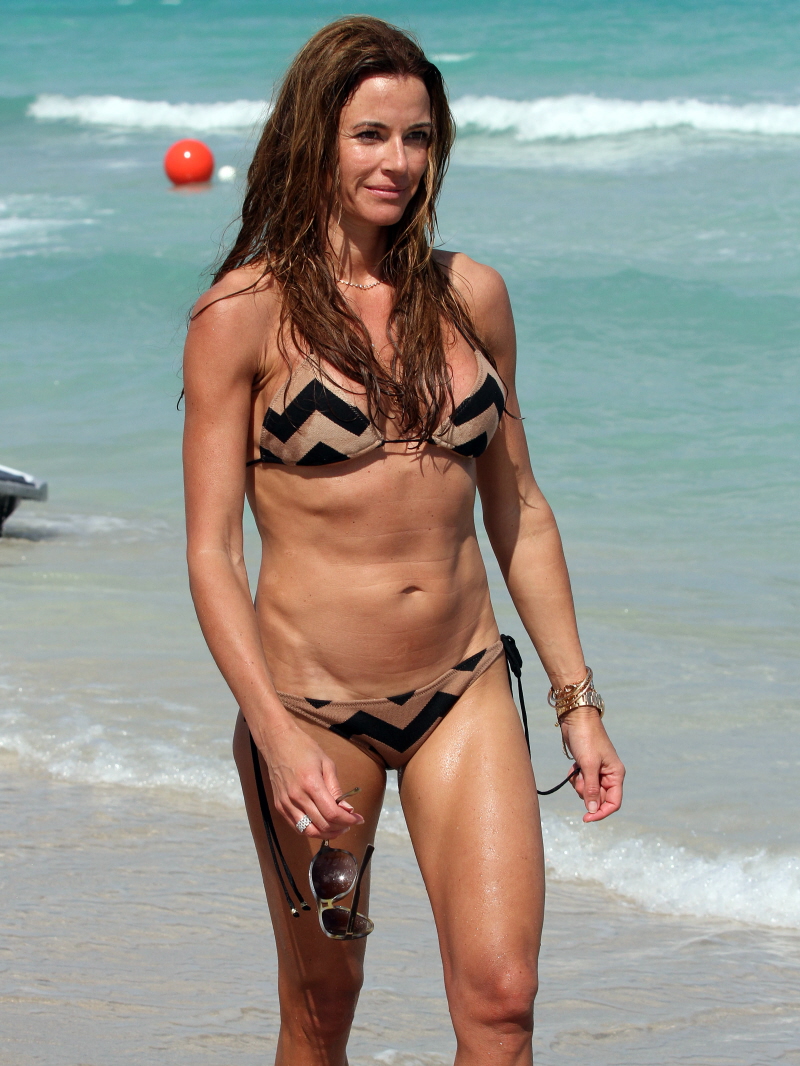 So these are new photos of Kelly in Miami this weekend. Having just glanced through the old photos, I have to say… she looks better. She's put on a little weight, and she has better muscle tone, and basically she doesn't look like a drunk transvestite with an eating disorder, frolicking in the beach. Maybe she finally got some medication that works for her or something. Well done, Kelly.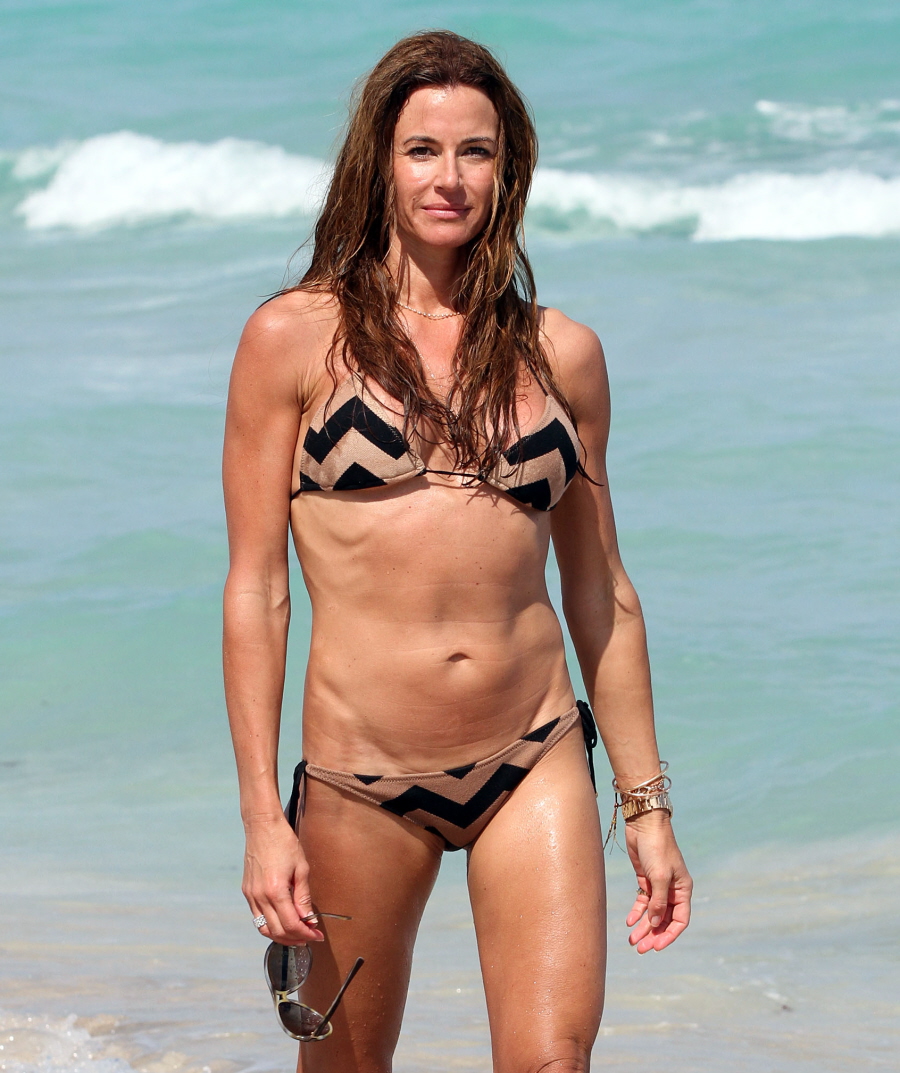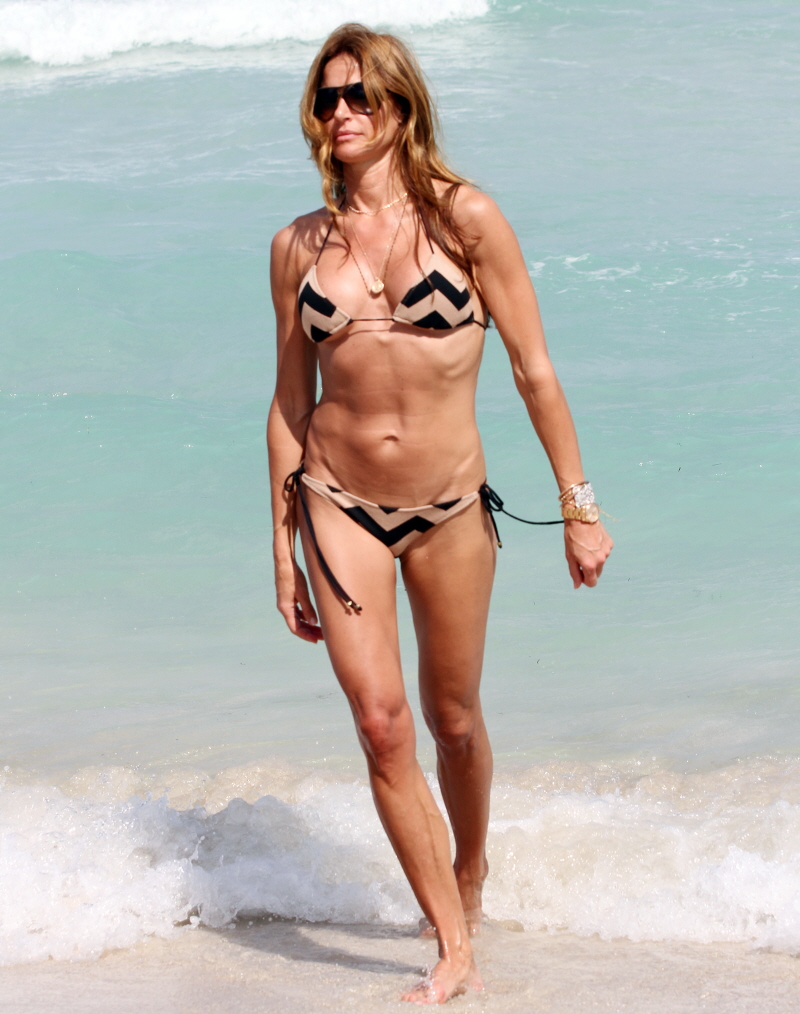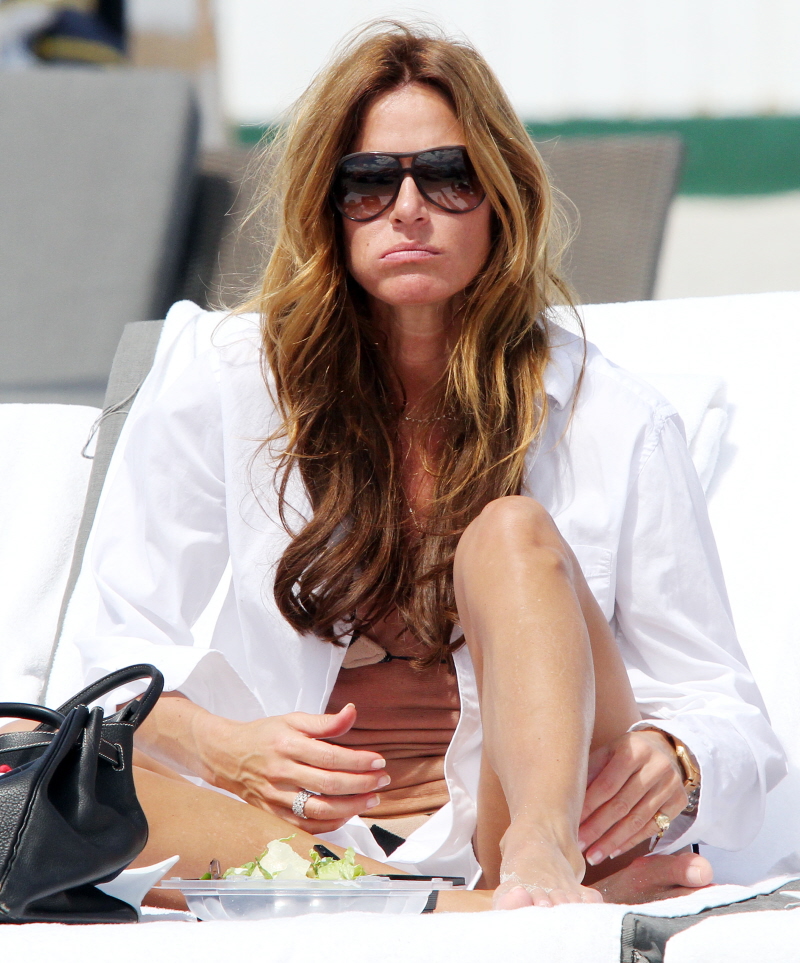 Photos courtesy of Fame.