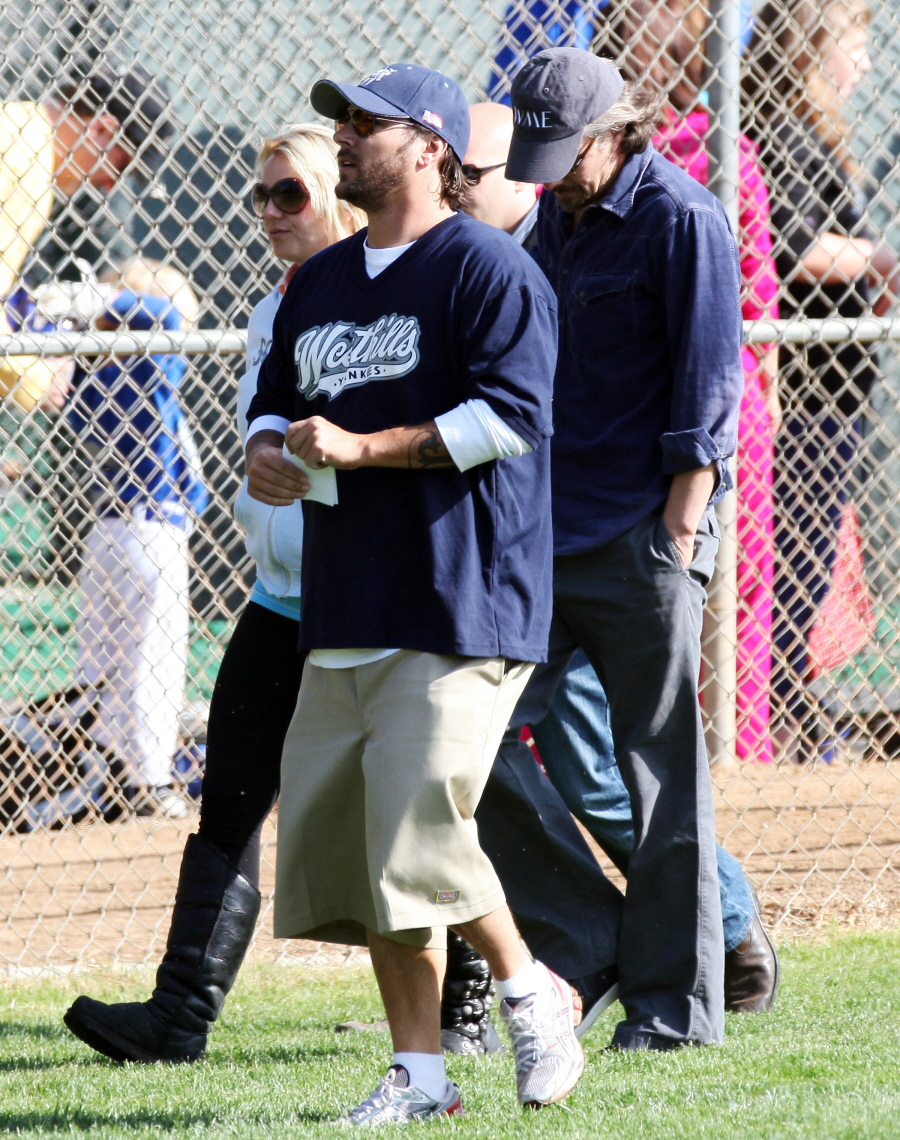 In case you care, Britney Spears and Kevin Federline don't actively avoid each other. That's nice, isn't it? These are photos of Brit, Kevin and Brit's boyfriend Jason Trawick at a Little League game over the weekend. Sean Preston was playing, and I'd be lying if I said seeing that little cutie in his Little League uniform didn't give me a little pang in my womb-area. Usually I only get those pangs for kittens! Sigh…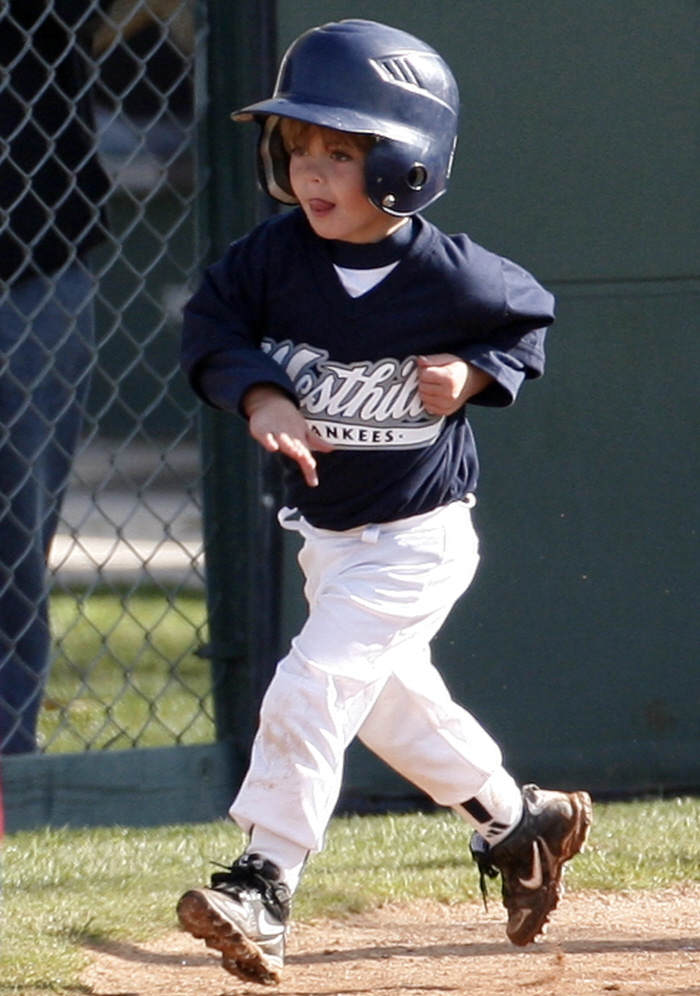 Anyhoodle, it turns out that all three adults – Brit, Jason and K-Fed – all regularly attend Sean Preston's games, but this was one of the few times where photographers got shots of Kevin and Britney together, talking or walking together. According to Us Weekly, at the previous weekend's game, they "kept their distance from one another and didn't speak." Oh, and K-Fed is one of the coaches! I kind of love that too!! K-Fed's girlfriend Victoria was somewhere around the game too, but there are no photos of her. There are, however, photos of Britney's ass looking really bangin' all of a sudden. Last thing: I know people are going to make fun of K-FAT and all, but before you make fun of him, just think of the pure joy you get from looking at these photos. That's worth something, isn't it?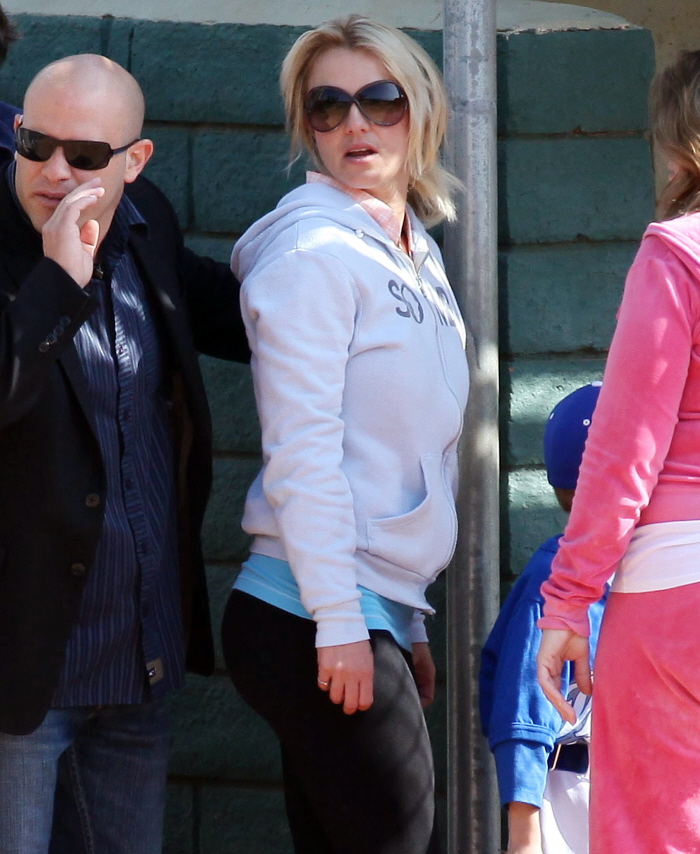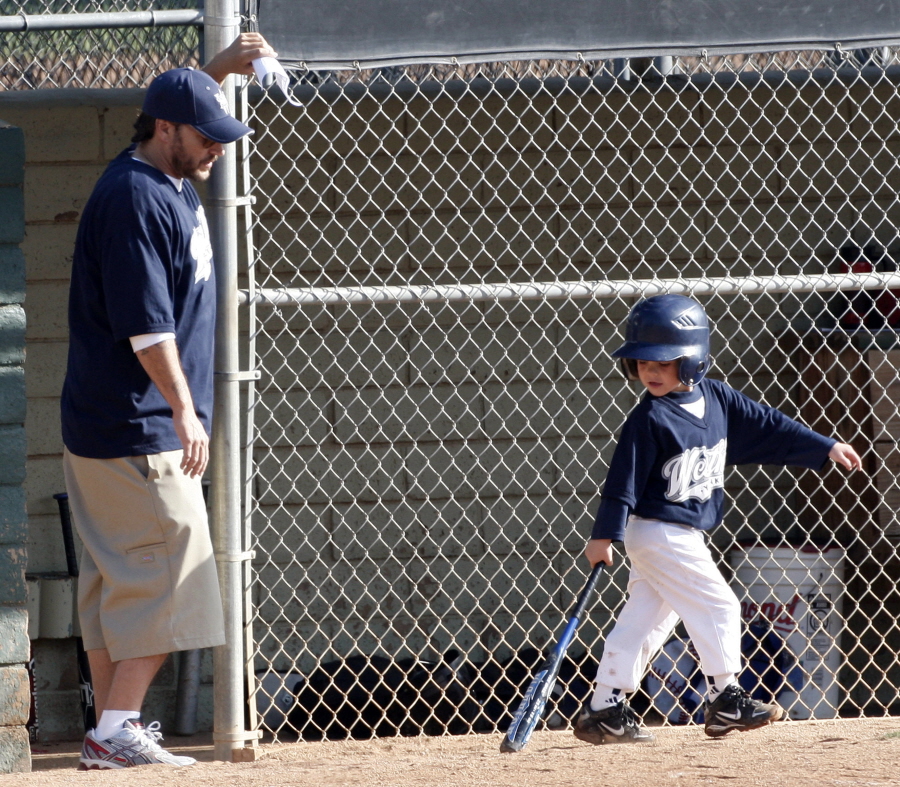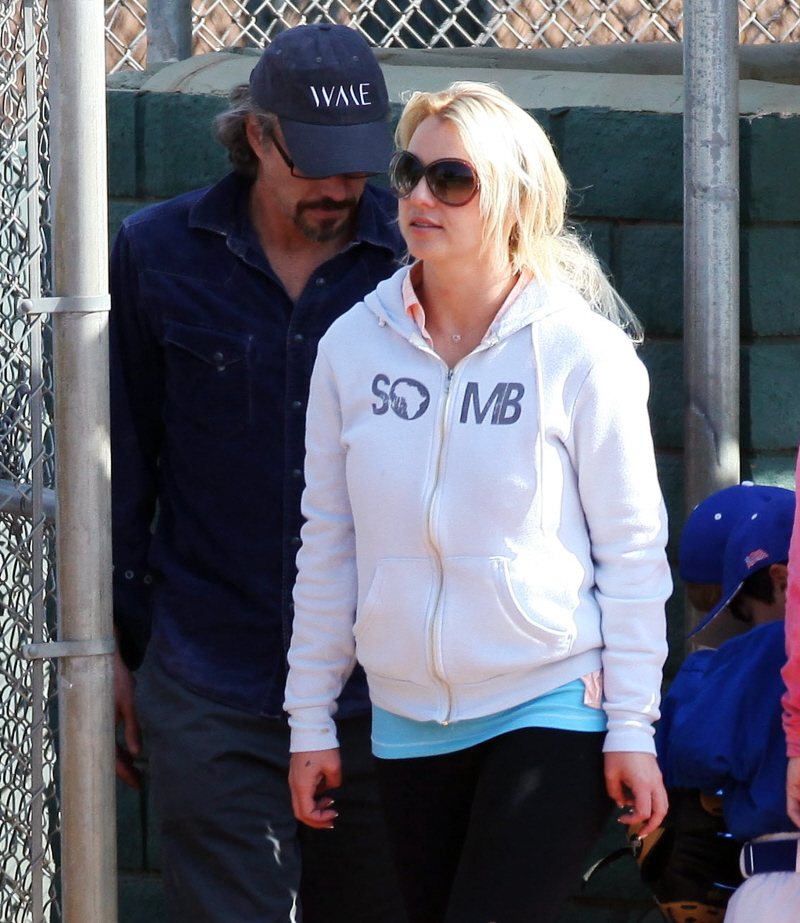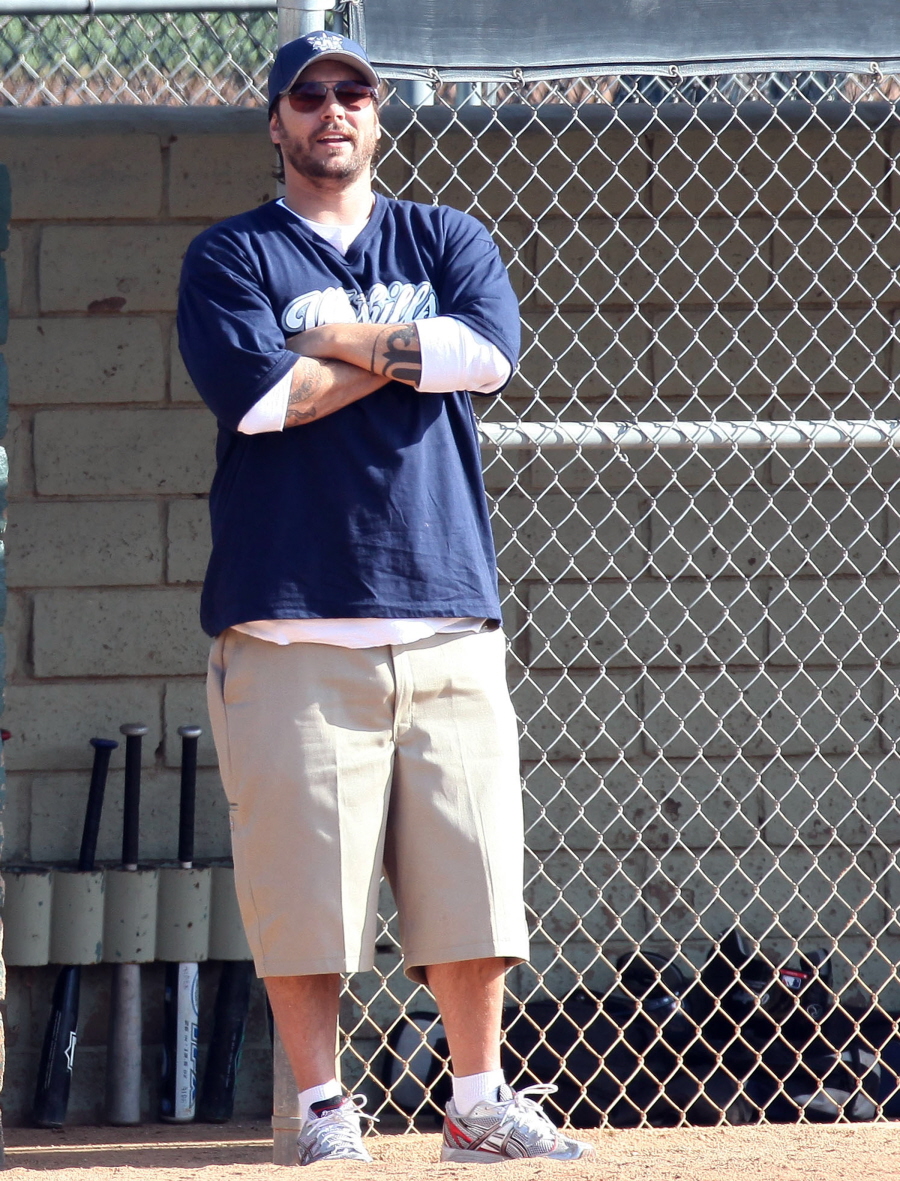 Photos courtesy of Fame.