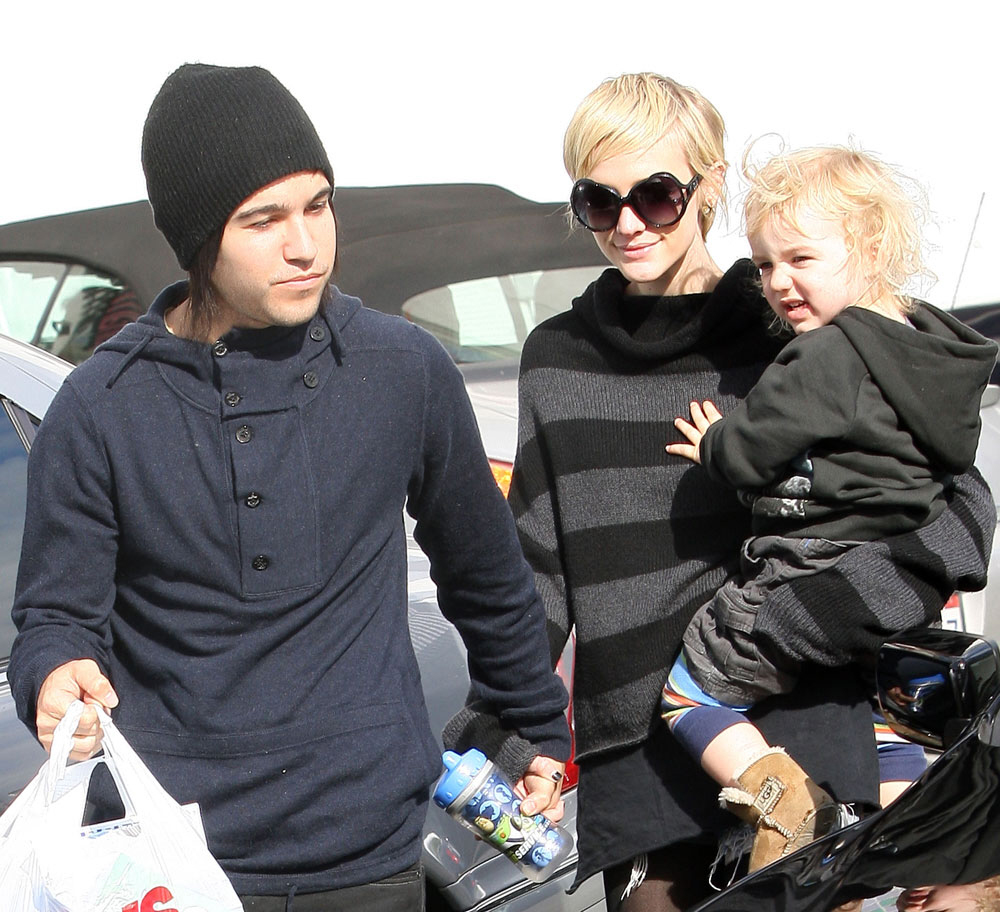 The past month has brought a lot of drama between Ashlee Simpson and Pete Wentz, although to be fair to them, most of the drama did seem to orignate from tabloids making mountains out of molehills. Some of the most notable stories have been about Ashlee's boozy ass hooking up with Pete's friends, like Travis Barker and Craig Owens, in addition to her (alleged) hookups with random skaters while still married. Then there was the appearance of Ashlee and Pete seeming like they were gearing up for a custody battle for their son Bronx. So… yeah, it's been a mess. So Pete decided to do some damage control when he called into Ryan Seacrest's radio show:
Despite his recent split and possible custody fight over son Bronx, 2, Ashlee Simpson and Pete Wentz appear to be amicable exes.

Two days after the former couple drove together to a Hollywood In-N-Out Burger, Wentz, 31, called into Ryan Seacrest's KIIS-FM morning show to discuss his new band, Black Cards, and to praise Simpson, 26.

"It's like Ashlee's been my best friend for five years," Wentz said Monday. "She's the mother of my child. I have nothing but love and respect for her. Going through something like this isn't easy, but we're friends, and the most important thing is to put our son first."

Wentz says keeping the details of his divorce private is tough, though, fortunately, the celebrity news cycle has been busy lately.

"It's hard to … maintain your private life," he says. "You want to do it, especially when there's a kid involved. It's like the one time on earth I'm like, 'Thank god Charlie Sheen exists.' "

In spite of it all, the rocker says his son's spirits are high.

"He's doing awesome," Wentz says. "He's crazy. It's like something new everyday. Everything's like a new discovery for him. All of a sudden he's opening doors and all of a sudden he wants to paint."

"His new thing is hiding cell phones and credit cards and stuff," Wentz continues. "I'm like, 'So where's dad's cell phone?' And he laughs. He thinks it's a comedy bit."
[From People]
Do you buy that everything is fine between Ashlee and Pete, and that we in the gossip industrial complex are just blowing things out of proportion? I'm not so sure. For me, my belief in various tabloid reports comes from what I know, from what I've seen time and time again, and from what has become evident over time. The Simpson family leaks to the tabloids. That's a fact. Usually, it's about Jessica and her farty stuff, but I think Papa Joe, as manager to both of his girls, approves of strategic leaks that (he hopes) will help his girls. Therefore, I tend to put some stock into various tabloid reports about Ashlee and Pete's problems, then and now.
That being said, I do think they're both trying to reel it in. Over the weekend, they were photographed together, and taken with this interview with Pete, I do think they're aiming for maturity. This week. Let's see how long it lasts.
Oh, and Pete cut his hair too. I think I'm the only one who liked his Bob Dylan 'fro. Now he looks so average!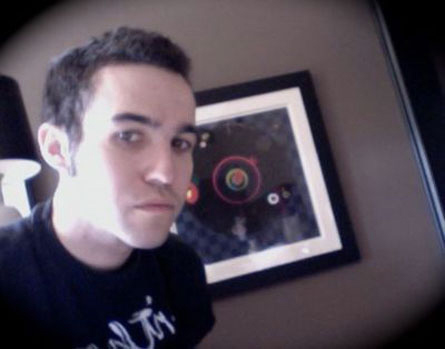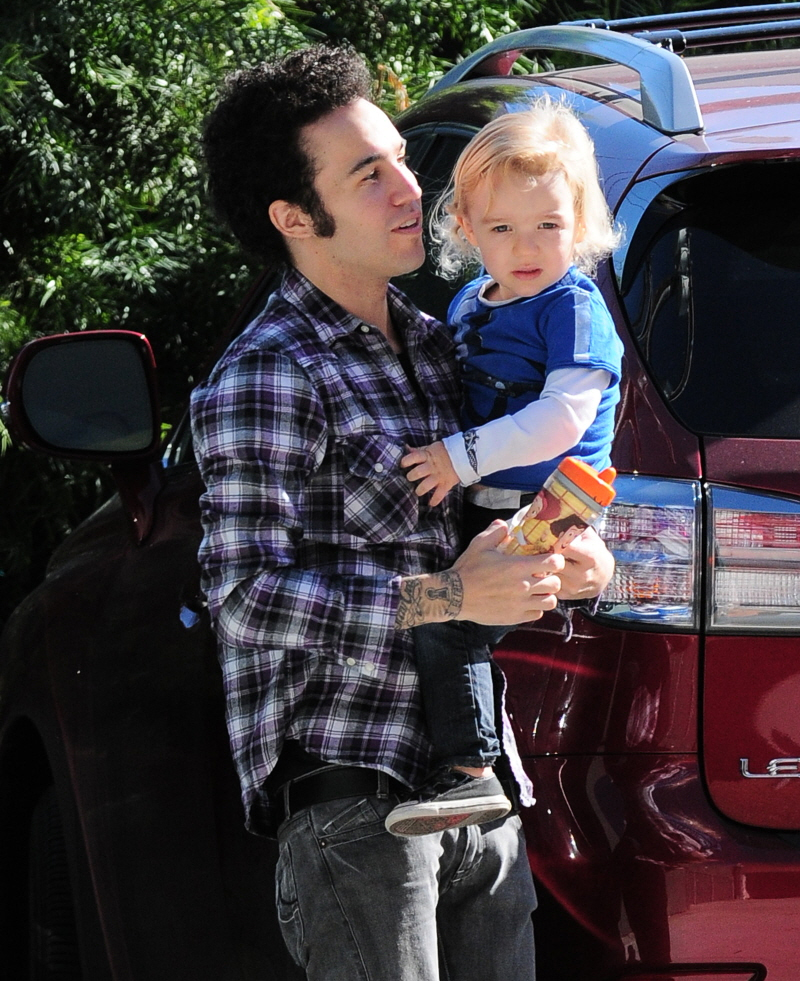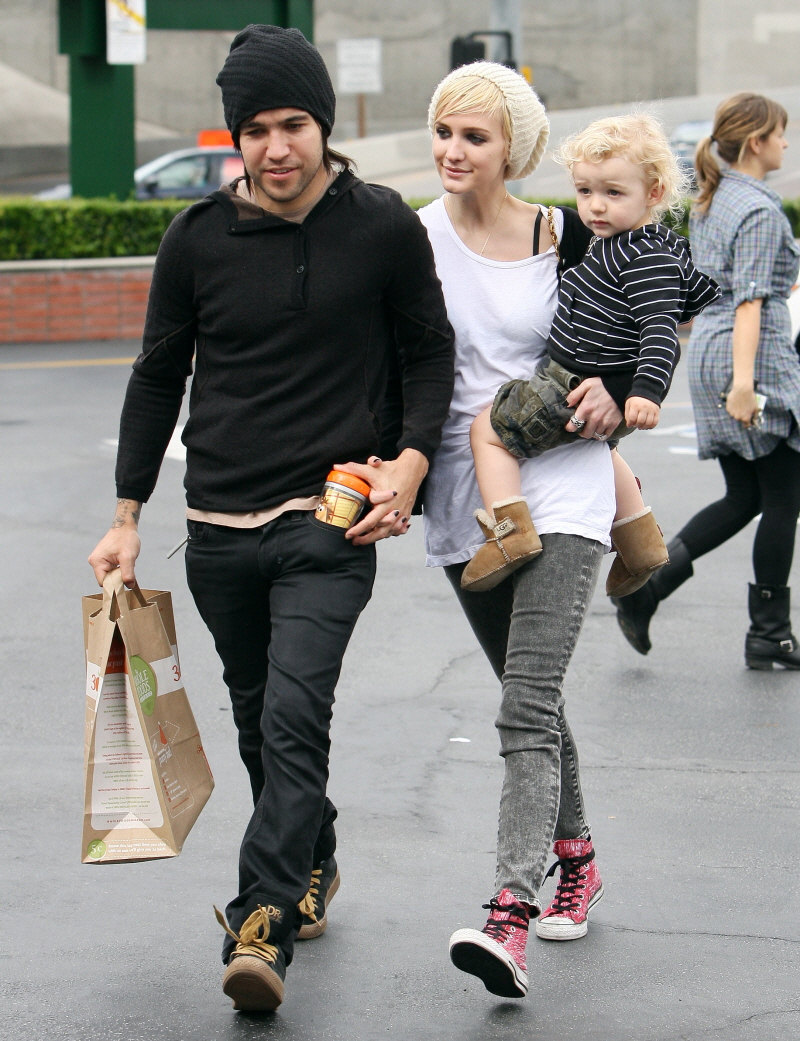 Photos courtesy of WENN & Fame.