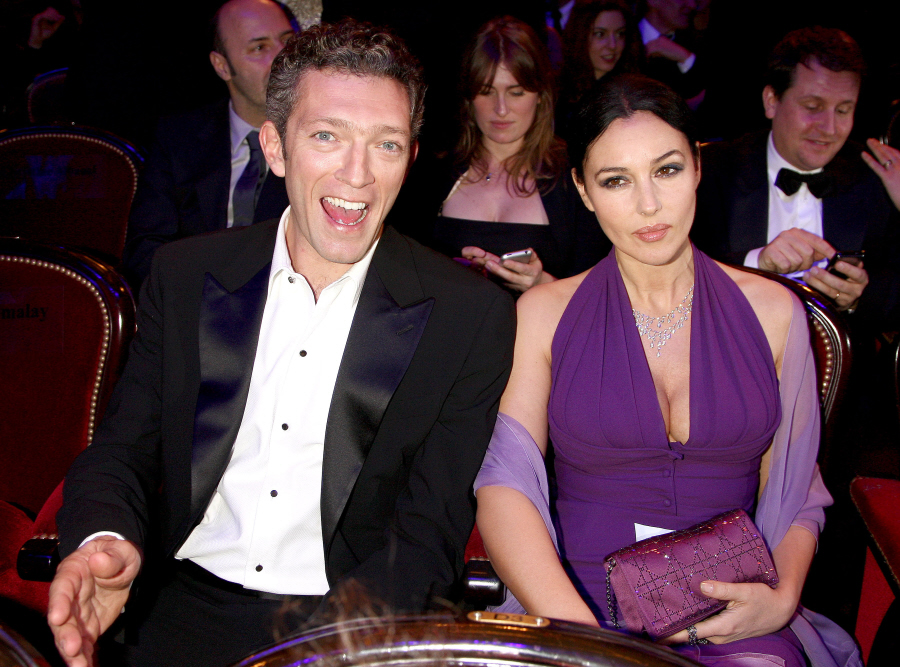 As you know, Monica Bellucci is one of my Forever Biscuits. I could very happily live the rest of my life in a deeply committed relationship with Monica, or Emma Thompson, or both. Alas, both of my top biscuits are taken – Emma is with Greg Wise (lucky bastard) and Monica is with French actor Vincent Cassel. Vincent and Monica have been married since 1999. They have two children together. And it sounds like they're probably going to stay together too, because Monica has a very laissez faire approach to what I think of as "traditional" marital fidelity. It seems in Monica's mind, she doesn't really expect Vincent to be faithful to her if she's not around for a while. What she does expect? "Loyalty" and "elegance". Damn.
Monica Bellucci wouldn't mind her husband being unfaithful if they were apart for a while. The 46-year-old actress – who has daughters Deva, six, and 10-month-old Leonie with spouse Vincent Cassel – values respect and loyalty more in a relationship than fidelity.

She said: "Passion you can feel for the worst man you ever met. But that has nothing to do with a deeper partnership. In such a one, passion stays, but more important is confidence, respect, knowing a man is not just loyal in a sex way, but that they will be there for you. That is more important than just fidelity."

"It would be ridiculous to ask [fidelity] of him if I hadn't been there for two months. You can't ask such things as who has he been seeing, what has he been up to? It is more respectful and realistic to take the view that you'll be with me when I see you."

Ah, I say, discretion. She shakes her head. "No. I am talking about loyalty and, most important of all, elegance." She repeats the word several times, explaining what she means. Elegance, for Bellucci, isn't merely the cut of a suit, but a whole way of being in the world, of living in the present. This elegance is as French as a Gallic shrug, as Italian as a beautiful young girl on the back of a scooter zooming around Rome. It is about a passion for the moment, a sense that as long as everything is good when they are together, that they choose to be there and everything flows, then nothing else matters.

The brunette beauty insists she is still besotted with her husband, who she married in 1999, but admits there are times when they don't get along. "I think he's sexy. It's important to go on thinking that about your husband. But Vincent is not a normal man. Sometimes I love him so much, sometimes I want to kill him."
[From Monica's fansite, The London Times, and IOL News]
I think many Americans view this as a more "European" view of marital fidelity, but it might even be more specific to Vincent and Monica's two cultures – French and Italian – or even their joint profession, acting. Actor couples get used to being apart from each other for months at a time, and maybe Monica is just being realistic. Or maybe this is just what you have to expect when you marry a Frenchman? I don't know. All I know is that I might have a shot with Vincent, right? And Monica too!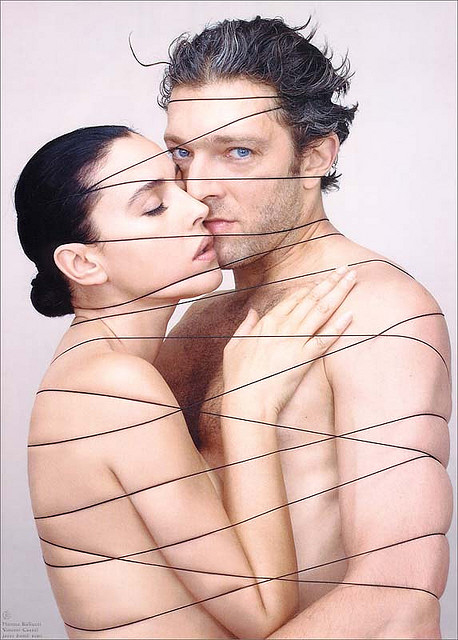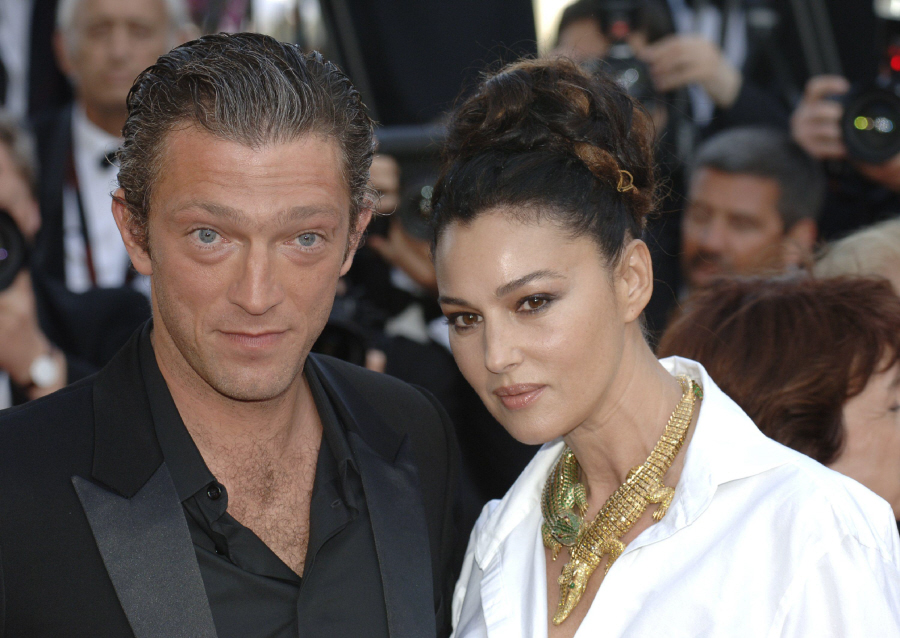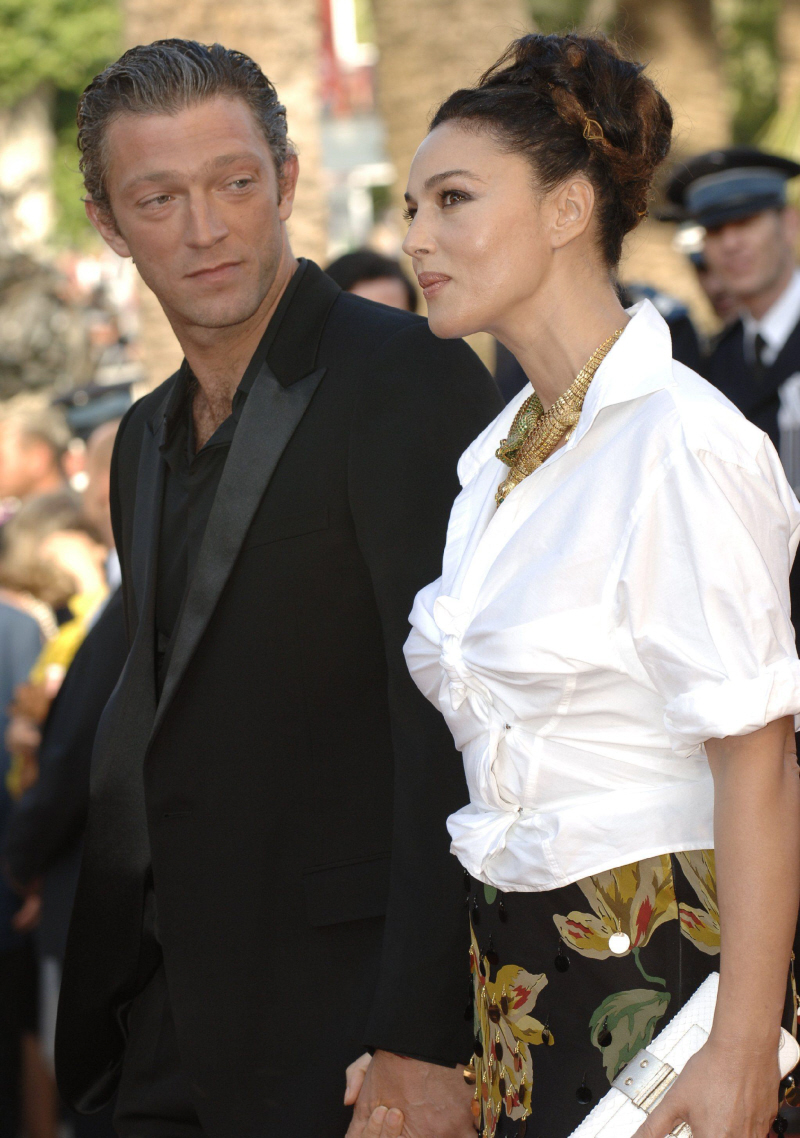 Photos courtesy of WENN.