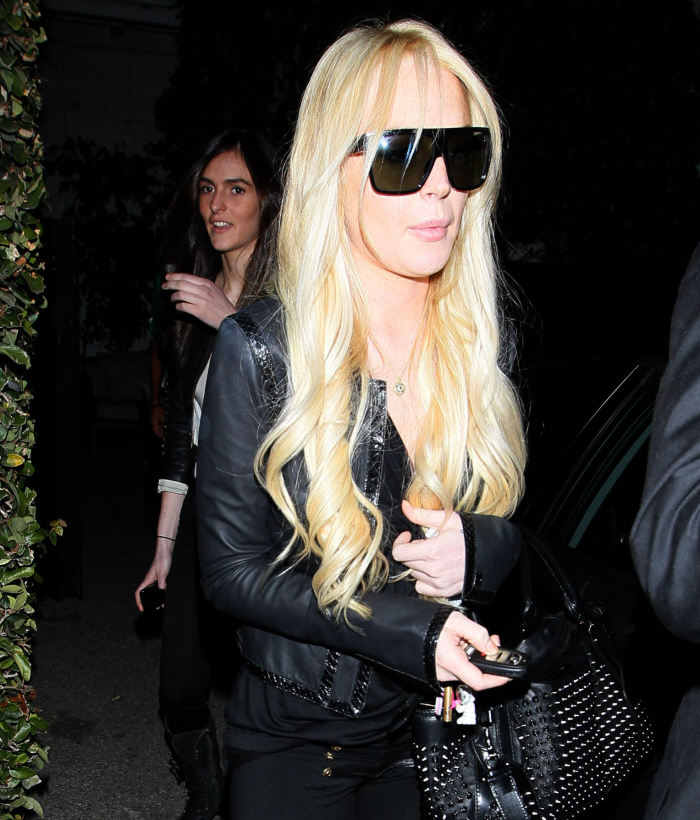 TMZ has one of the most asinine Lindsay Lohan stories this morning. For the past week, TMZ has been taking a different angle with their Linnocent coverage – they've stopped being so utterly sycophantic towards The Family Crackhead, and started pushing Linnocent to take the plea deal. The day after Linnocent's last court trip, TMZ published a story about how her probation report (which is supposed to be confidential) is even "worse" than we know – and that it contains particularly damning information that would potentially ensure Lindsay a jail sentence. This morning, TMZ has an item that they say will be included on the probation report: that Lindsay was drinking that stupid Kombacha tea, the kind with .5% alcohol, while she was wearing her SCRAM. And that's the SCANDAL:
Lindsay Lohan's probation report says she's been drinking fermented tea that contains alcohol — yeah, big whoop.

Sources familiar with the report tell TMZ … Lindsay fessed up to her probation officer … she was drinking Kombucha tea, which has an alcohol content of 0.5% or less … and now the L.A. County Probation Department added it to the list of reasons why the judge should violate her probation and send her to jail.

Lindsay was so bold … she actually left one of her alcohol ed classes clutching a bottle of Kombucha.

That plea bargain's sounding better than ever.
[From TMZ]
Um, didn't the crack headed bitch actually get DRUNK while she was wearing her SCRAM? Yeah. It was the night of the MTV Awards last summer. Linnocent claimed someone poured a drink on her, but really she was swilling vodka. And after that, Linnocent was snorting cocaine too. We know all of this. Why is TMZ making such a big deal about the tea? She's probably snorting lines and doing shots as we speak.
Oh, and Lindsay's latest john/"producer" has been giving a bunch of interviews to Radar about how LINNOCENT is completely the victim of everything, always and forever. I suggest you read this in the manner I'm offering it: as comedic relief.
The jewelry store that accused Lindsay Lohan of stealing a necklace is destroying her life — just to make a fast buck — says a good pal of Lindsay's in an exclusive interview with RadarOnline.com.

"I see, and I know the truth, says Nathan Folks, the movie producer who cast Lohan in his upcoming crime drama Escaping the Game. "It is hard to watch what this jewelry store is putting her through when she is innocent. They feel justified destroying her life, just to make a buck, it's really terrible."

As RadarOnline.com has previously reported, Lohan, 24, has pleaded not guilty to felony grand theft charges after being accused of stealing a $2,500 necklace from Kamofie & Company, a jewelry store in Venice Beach, California. Folks insists Lindsay is innocent and says the jewelry store simply wants publicity. Kamofie & Co has previously sold the surveillance footage of Lohan in the store at the time of the alleged incident.

"The jewelry store had many numbers for Lindsay, they could have reached her and asked for the necklace. Why didn't they? It's a ploy for publicity," Folks told RadarOnline.com.
"I would like to take this situation and turn it around for her. I brought on Keith Middleton to help her during a crises like this, he does what's ethical and appropriate, and hopefully he can make a difference."

Middelton is the director of Lindsay's upcoming movie and is apparently helping coordinate her legal defense. Folks tells RadarOnline.com that the Mean Girls star will be acquitted and he's expecting her career to thrive.

"She is talented enough she could be the next Angelina Jolie," he told RadarOnline.com.

Presuming Lindsay does not accept a plea deal (which the judge has stated would involve some jail time), Lindsay is scheduled to appear in court on April 22 for a preliminary hearing, when, at that time, a judge will decide if there is enough evidence to make her stand trial for felony grand theft.
[From Radar]
How hammered did he sound? Linnocent must give really good (paid) blow jobs.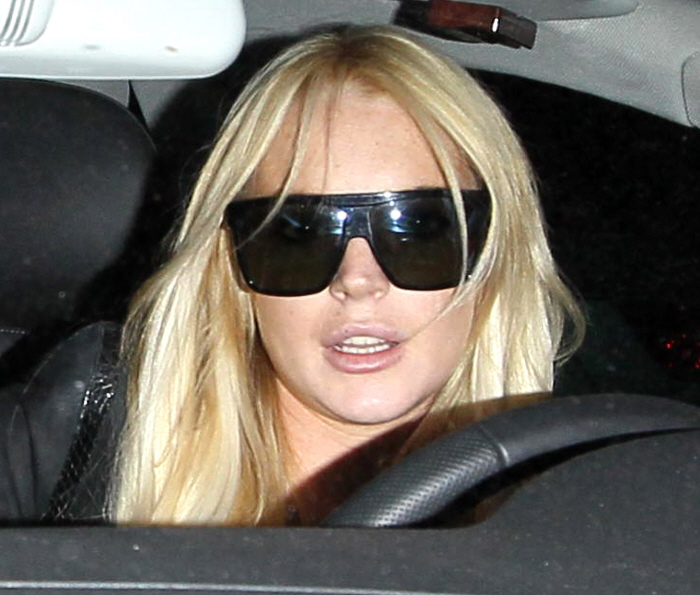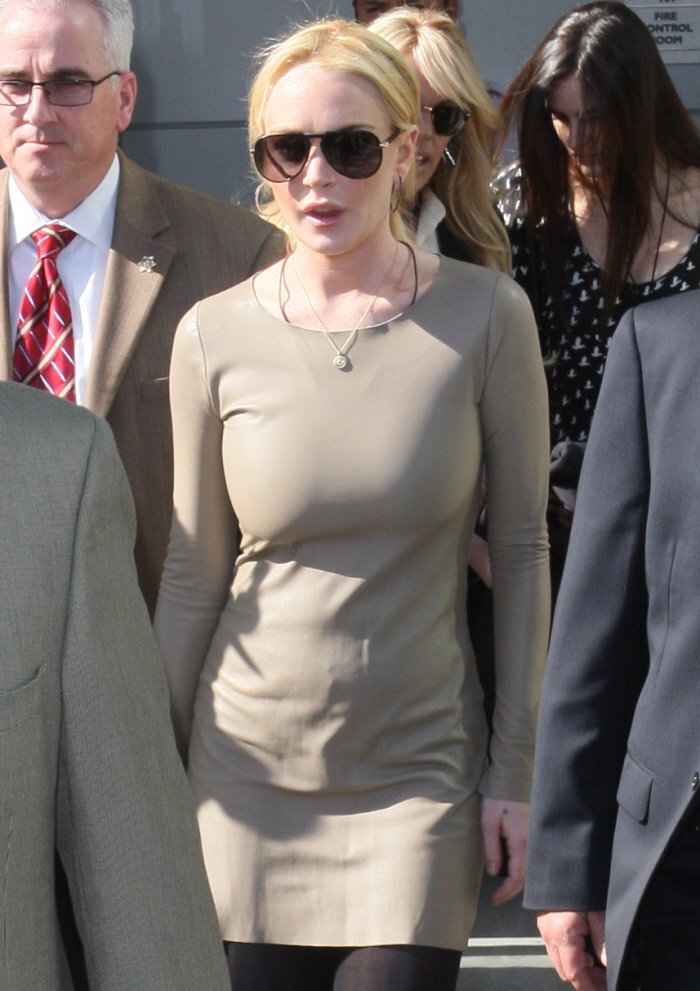 Photos courtesy of WENN.