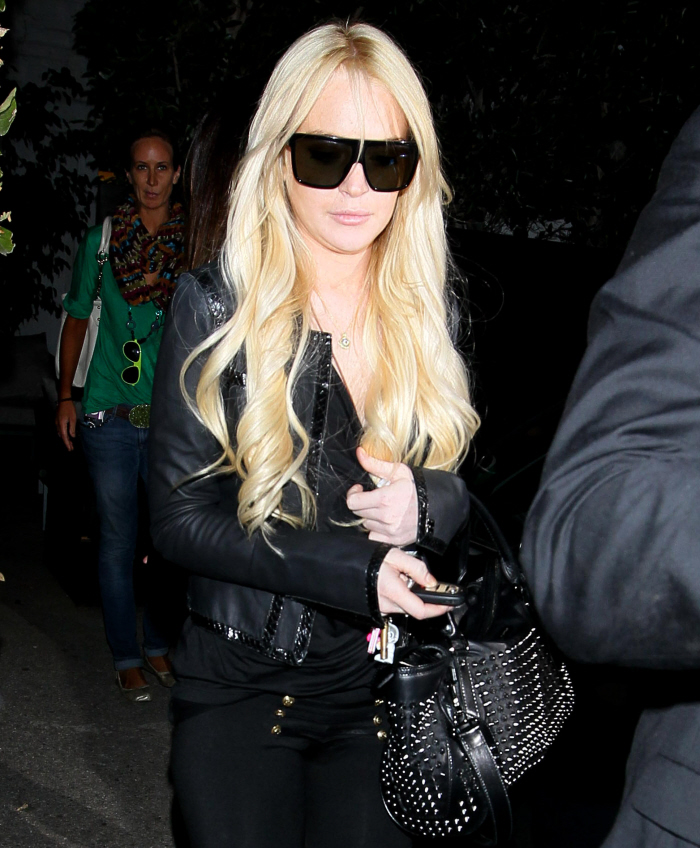 Because she just did so well coming in late to court and pushing her crack lips and her latex-clad (?) crack tittays out for the judge, Lindsay Lohan treated herself and her little sister Ali to a trip to the hair salon. These photos were taken at the salon, and just after. So… Lindsay paid someone to do that to her hair. She really thinks she looks awesome like this. And she loves being photographed so much.
Anyway, TMZ seems to be slowly climbing out Linnocent's ass. While they seemed to report every last piece of Team Crackhead gossip the past few months, they're latest cause is trying to get Linnocent to take the plea deal being offered. TMZ reports that Lindsay STILL isn't interested, though. Even though the judge gave Lindsay two more weeks to consider the 6 month sentence (amounting to 19 days in jail, likely), Lindsay "maintains…why should she go to jail for something she didn't do." Even harsher, TMZ reported this morning that Linnocent's probation report is particularly damning, and if the crackhead goes to trial, the report will probably be one of the most damning pieces of evidence against her:
TMZ has learned … the L.A. County Probation Department report on Lindsay Lohan is so blistering, it could land her in prison if she's convicted of felony grand theft.

Multiple sources familiar with the probation report tell TMZ … the report — drafted after Lindsay allegedly took the necklace in January — contains something "shocking" and "devastating" against Lindsay. The info has never been made public and our sources would not divulge specifics — only to say any judge who uses it to determine sentencing would probably throw the book at Lindsay.

The stakes are high if Lindsay doesn't accept Judge Keith Schwartz' proposed sentence — which we're told is 3 months in jail. If Lindsay decides to fight the charge, Judge Stephanie Sautner would use the report to determine sentencing if she decides Lindsay violated her probation. Lindsay faces more than a year in jail for the probation violation.

And even worse for Lindsay … if Lindsay is convicted of felony grand theft, the judge in that case would also consider the scathing probation report. The maximum sentence Lindsay would get for felony grand theft is 1 year in state prison.

Mind you Judge Schwartz' job is to try and settle cases, which is why he's willing to go pretty easy on Lindsay.

Short story — Lindsay is crazy not to accept Judge Schwartz' offer.

Lindsay's lawyer, Shawn Holley, tells TMZ, "Judge Schwartz made it abundantly clear Thursday, on the record, that the probation violation, if proven, would be based on the theft allegation and nothing more. If there was such 'devastating' information in the Probation Report, wouldn't the allegations be based on that?"
[From TMZ]
Gee, I wonder what the report would include? Just think back to what Lindsay's cracked-out ass has done over the past two years, stir in some bricks of cocaine, a couple dozen bottles of Adderall, a truckload of vodka and tequila, and you've got your probation report. I would imagine it also includes never-before-heard details about Lindsay beating the crap out of people, and clipping babies, and crack-screaming "DON'T YOU KNOW WHO I AM?!?!" at psychiatrists.
Oh, and Lindsay was pulled over by the cops last night too. She claims she "waved down a police officer" when a paparazzo was blocking her, but the cops and the media outlets maintain that she was pulled over for running a stop sign. Hey, at least she didn't clip a baby. Also: why is this cracked-out bitch allowed to drive again?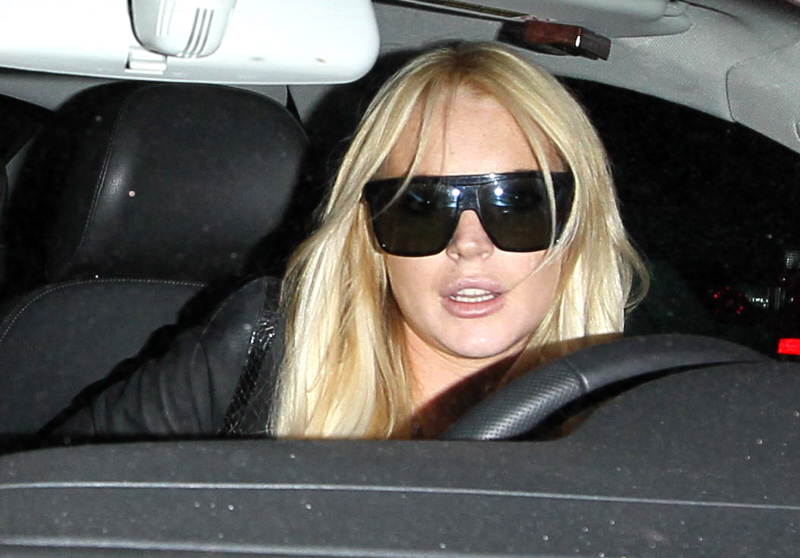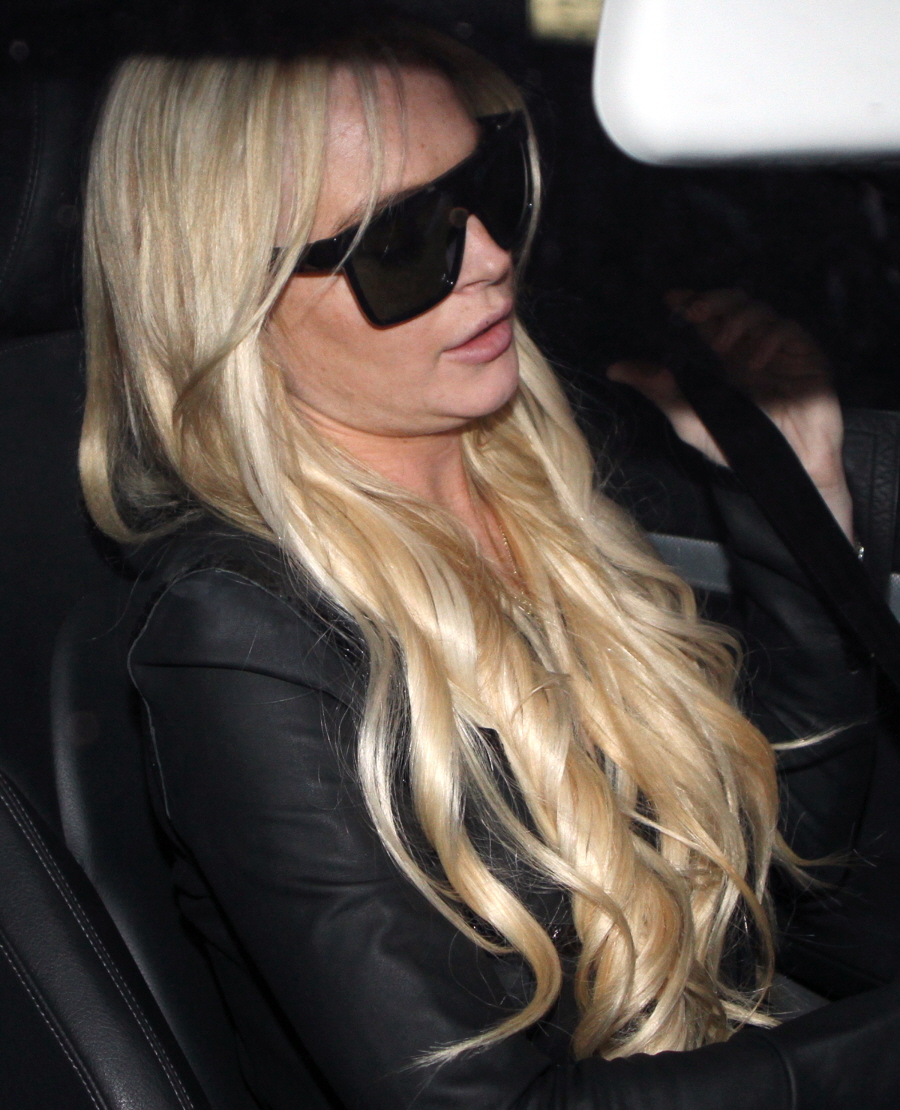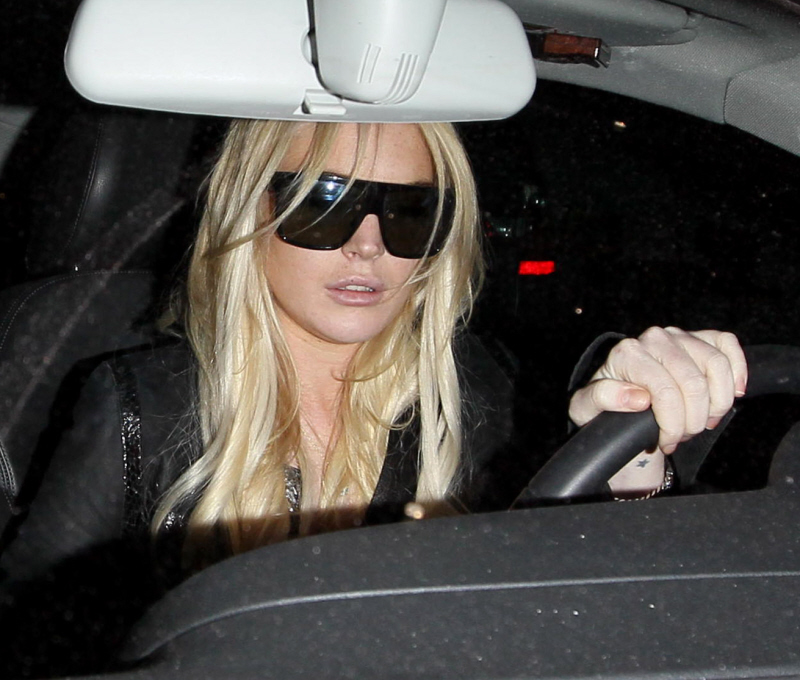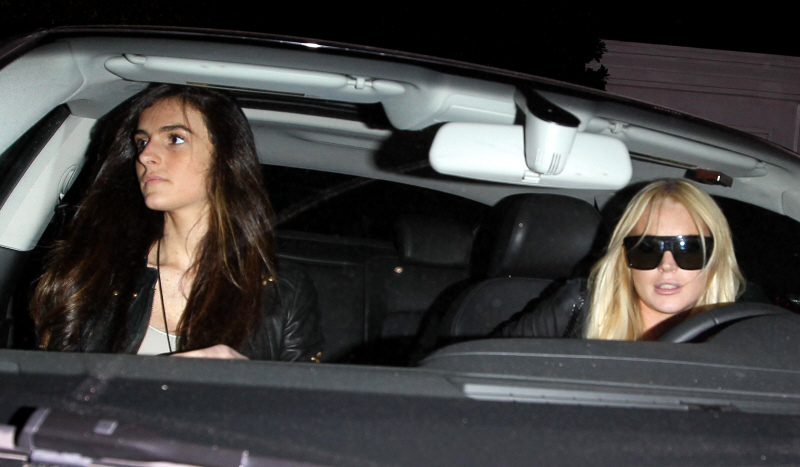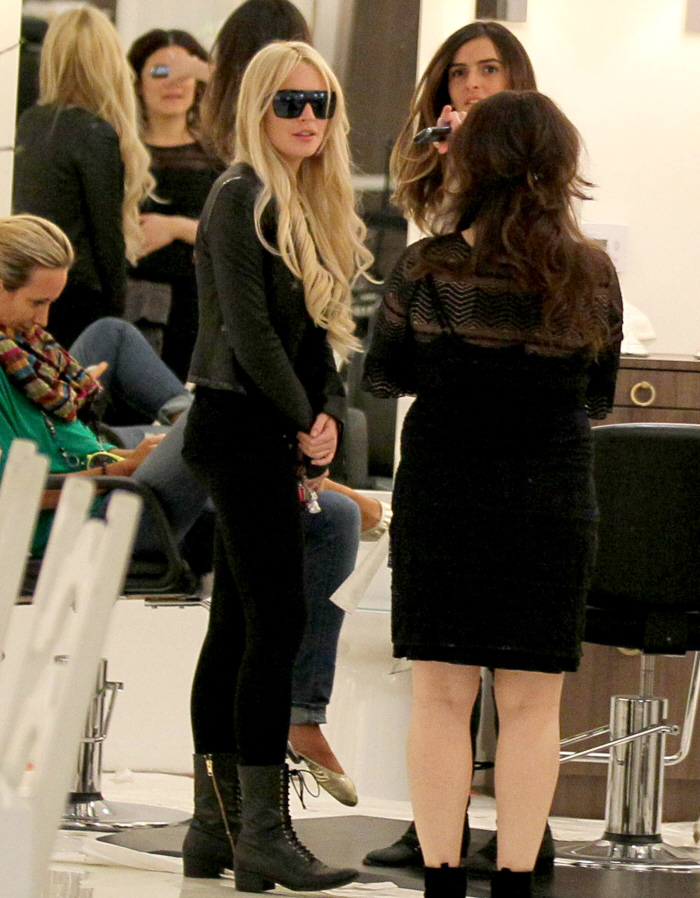 Photos courtesy of Fame & WENN.