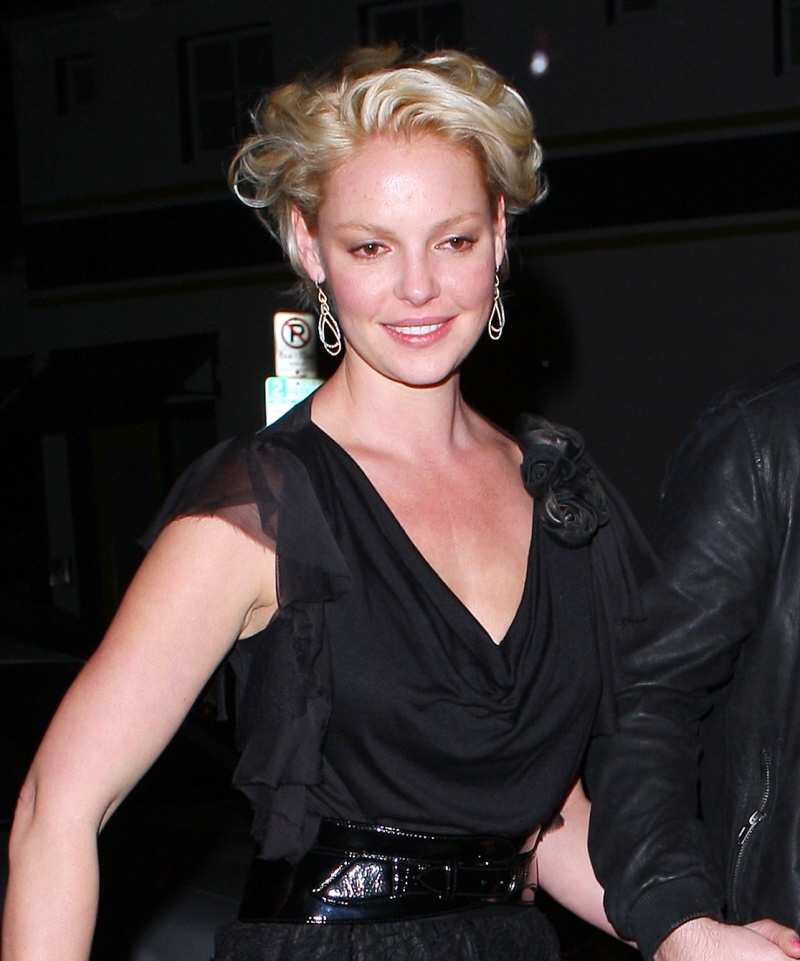 Last year, Katherine Heigl got a job that she really, really shouldn't have gotten. She dyed her hair an ugly brown color and got cast as Stephanie Plum, the Jersey girl, Calamity Jane bounty hunter in the first film adaptation of Janet Evanovich's popular series. The film, based on Evanovich's One for the Money, was being pushed as a potential franchise for Dame Heigl, much to my dismay. Anyway, they filmed it last year, and it was set to be released in June. Then it got pushed back to a July release. And now the studio has completely taken it off their summer release schedule:
Lionsgate has pulled the Katherine Heigl comedy thriller One for the Money from its summer slate to an undetermined date this year. The film, based on the popular Janet Evanovich novels about bail bondswoman Stephanie Plum, had been moved from July 8 to June 3 earlier this month to keep it out of the way of Sony Pictures' The Zookeeper and Warner Bros.' Horrible Bosses (both comedies). The June date, however, placed the film against Fox's superhero mega-prequel X-Men: First Class.

"We just want to find the right home for [the film]," a Lionsgate rep tells EW, "and that [date] didn't feel like it."
[From Entertainment Weekly]
Granted, I don't think ANY film adaptation of Evanovich's books should be promoted as a standard summer comedy. The books are bestsellers, and the Plum character has a built-in fan base. I imagine the marketing for the film is going to be tricky – you want to remind fans of the books that this is their movie, while still bringing in people who haven't read any of the books. That being said, I'm getting a sinking feeling in the pit of my stomach. Isn't it possible that the film is being pushed back and delayed because it's an unmitigated disaster? I mean, this is Dame Heigl we're talking about. At one time she was considered the heir to Julia Roberts, and she single-handedly destroyed that with her bad choices, bad attitude and her big, bitchy mouth.
Sidenote, just for fans of the books: Would you like to know the other vital casting? Jason O'Mara as Morelli (he's cute and everything, but in my mind, Morelli looks more like Jon Hamm), Sherri Shepherd as Lula (best casting, honestly), Daniel Sunjata as Ranger (not bad, but Ranger is supposed to be tough as hell and Daniel just doesn't come across like that), and DEBBIE REYNOLDS as Grandma Mazur!! Okay, that one casting decision has guaranteed that I will see this movie, whenever it is released.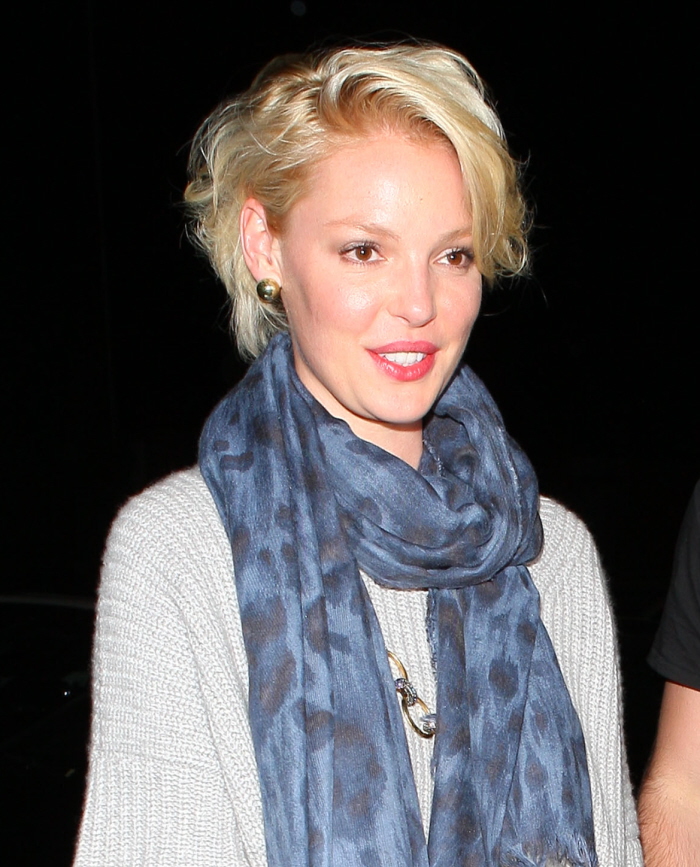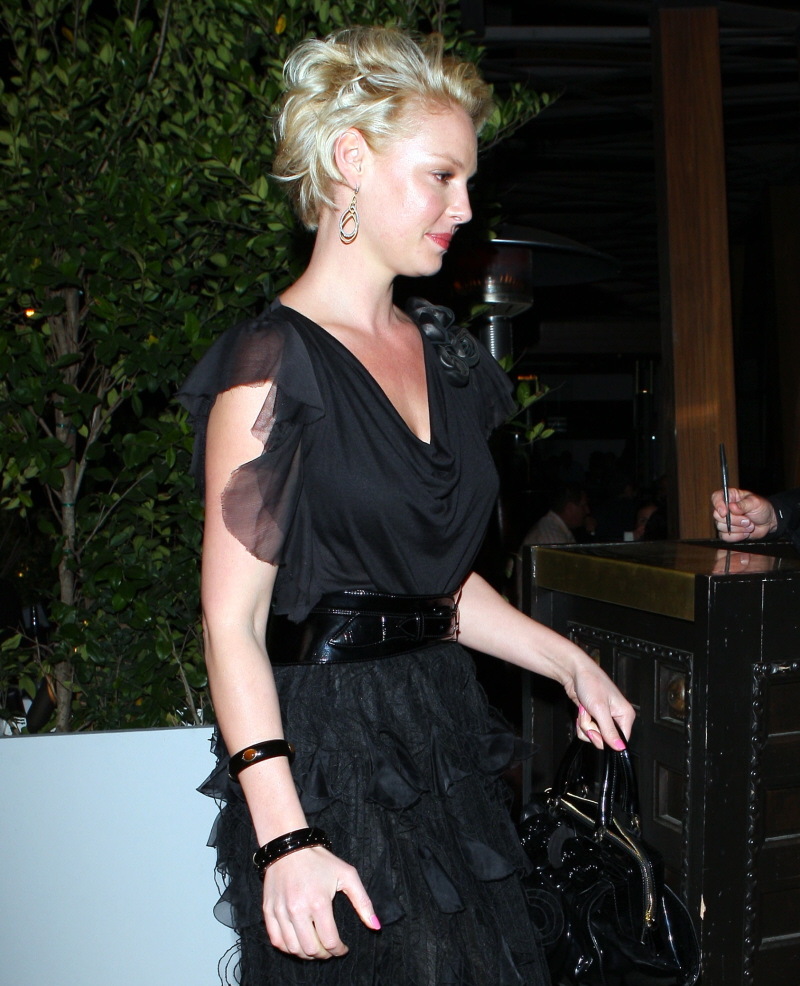 Photos courtesy of Fame.